Pack Your Bags For Camp Nowhere With ODESZA, Have A Laugh With Jeff Dunham At The AAC, Get Healed By Erykah Badu With The Dallas Symphony Orchestra & More!
When is the last time you saw your doctor?
This week, Twitter gave us a recommendation for one everyone is talking about, and because we care about your health, we thought we would pass it on. Dr. Marijuana Pepsi Vandyck is now taking patients after earning her PhD in higher education leadership from Cardinal Stritch University in Milwaukee, Wisconsin. Vandyck, a black woman, recently finished her dissertation called "Black names in white classrooms: Teacher behaviors and student perceptions," after studying the experiences she and other black students had with their names in school.
Despite the ridicule she faced growing up, Dr. Marijuana never gave in to changing her name — except for when she went by "MP" to avoid stoners stealing her signs while working as a real estate agent.
Can we all agree this is the one time Pepsi is O.K.?
Anyway, we aren't doctors, but that's not going to stop us from giving you this prescription for your weekend. — Alec Spicer
Friday
Disrupt Festival at Dos Equis Pavilion
Are you sad that the touring version of Warped Tour is gone? Well, fret not, for this festival seems to be scratching that itch without the unnecessary abundance of bands. Performing this affair is The Used, Thrice, Circa Survive, Sum 41, The Story So Far, Atreyu, Sleeping With Sirens, Andy Black, Four Year Strong, Memphis May Fire, Trophy Eyes, Meg and Dia (they're back?!), Juliet Simms and Hyro the Hero. This lineup is almost guaranteed to make you want to go to Hot Topic, buy a Nightmare Before Christmas plush toy and text your crush "rawr xD," just like the old days. — Garrett Gravely
Dio hologram at The Bomb Factory
Metal legend Ronnie James Dio is being resurrected in the form of a freshly updated hologram. It's also the first time it's coming to the U.S., so, that's something. — Stephanie Salas-Vega
New Years Day at Trees
The California-based alt-metal band New Years Day makes its umpteenth return to Dallas. Diamante and Savage After Midnight open. — GG
Erykah Badu at Myerson Symphony Center
As if seeing Erykah Badu wasn't enough, her powerhouse vocals will be accompanied by the Dallas Symphony Orchestra. Missing this night would be like missing your wedding, or the birth of your first child, you just don't do it. — Jessika Hardy
Snakehips at It'll Do Club
Oliver Lee and James Carter make up the U.K. electronic music duo. They have collaborated with acts like The Weeknd, Banks and Chance the Rapper, surely that speaks for itself. — Travis McMillan
Whitey Morgan at House of Blues
Whitey Morgan has been hailed as a Waylon Jennings acolyte by Rolling Stone so that is pretty impressive. His powerful mixture of country, rock and blues is something not to be missed. — TM
Static-X at Gas Monkey Live!
This industrial metal rock band ditched the idea of using a hologram or pre-existing records for its late frontman Wayne Static. Instead, the touring frontman Edsel Dope will wear a mask that resemebles Static's trademark look. The band's goal for this tour and upcoming album Project Regeneration will serve as a memorial for Static. Devildriver will headline — SSV
Dallas Arts District Pride Block Party at Dallas Museum of Art  
Pride Month isn't over, yet. The Dallas Arts District, the Dallas Museum of Art Late Nights and Nasher Sculpter Center 'Till Midnight team up for its second annual LGBTQ Pride month celebration — SSV
Jeff Dunham at American Airlines Center
Puppets, crazy voices and laughing with an arena full of people being filmed for a Netflix comedy special. What more could you ask for from Jeff Dunham and his band of merry marionettes? — TM
Beautiful: The Carole King Musical at Winspear Opera House
From a little girl growing up on the streets of New York City to Rock and Roll Hall of Famer, this play tells the story of the legendary Carole King through her own music. — TM
OMB Peezy at House of Blues
Rapper OMB Peezy's 2016 track "Lay Down" caught the attention of Nef the Pharaoh, who played the track for E-40. Peezy was then signed to E-40's label, 300 Entertainment/Sick Wid It in which he released his debut EP, Humble Beginnings, in 2017. Sounds like he's on the come up, if you ask us. — SSV
*repeat repeat at Ruins
If this Nashville-based duo slaps hard enough to join The Black Keys and Modest Mouse on their "Let's Rock" tour this fall, we're willing to bet they put on a pretty good show.  — SSV
Josh Ward CD Release Party at Billy Bob's Texas  
Objectively speaking, it would be wrong to host Josh Ward's cd release for Live at Billy Bob's anywhere else. — SSV
Phaseone & Carbin at RBC
Remember when dubstep was a thing? — SSV 
Ghoultown at Curtain Club  
When you're punk on the inside but western on the outside. That's what you call punk-twang. Also the Curtain Club's days are numbered, so why not catch one of its last ever shows? — SSV 
Rickie Lee Jones at the Kessler
The iconic '70s pop singer who brought us "Chuck E.'s In Love." So are we. — SSV 
Sadistik at Prophet bar
Rafael Vigilantics and Trizz are opening the show, and is it just us or do all of these acts seem like they came up with their names together in the same room?– SSV 
Sci Fi Fest 2 at Three Links
Sub-Sahara, Loafers, Aztec Death, SRSQ and Punktronica will create 25-minute original scores based on sci fi movies including Mad Max and Annihilation. Um, what about Alien? — SSV
Cut Throat Finches at Double Wide
Yeah, a fleek of savage, tiny brown birds headlines. Just kidding, it's a rock band band from Fort Worth. — SSV
Golden Dawn Arkestra at The Modern Art Museum of Fort Worth
Laser lights, costumes, glitter and psychedelic jazz will be found in this avant-garde collective's set. Casual. — SSV
Mustache Envy presents Macho Macho Kings at Sue Ellen's
Go a little west with a Texas queerlesque show featuring the Macho Macho Kings. — SSV
Saturday
Camp Nowhere at Dos Equis Pavilion
Electro-pop giants ODESZA eadline what looks to be a mini-fest that may or may not be named after the 1994 movie in which Jessica Alba made her film debut. ZHU, Gryffin, Chelsea Cutler and Robotaki are slated as undercard additions for this impressive lineup. — GG
Spirit Adrift at Ridglea Room
Nate Garrett from Gatecreeper started his new project, Spirit Adrift, in 2015 while going through detox and achieving sobriety. Garrett elaborates further on overcoming these struggles in a Revolver Magazine interview from May 2018. — GG
WWE Presents NXT Live! at South Side Ballroom
They aren't quite "Stone Cold" Steve Austin or Dwayne "The Rock" Johnson but this next generation of WWE's wrestlers are going to give it their best shot. — TM
Sarah Jaffe at Andy's Bar (Denton)
In true Dentonite form, sarahjaffe.com directs you to the Viagra section of an online pharmacy. — SSV
Dallas Derby Devils Game 3 at NYTEX Sports Center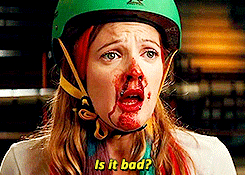 No, it is not that bad. — TM
Claire morales at Harvest House (Denton)
Claire Morales is proving to be a breakout artist in North Texas, and we'll take every chance we can get to enjoy the hometown shows before she starts taking bigger stages. Realistically speaking, it's only a matter of time.  — TM
Autograf at RBC
This Chicago electronic dance group just released a new EP called Love and Retrograde, so here's hoping they leave their mark or perhaps their… autograf. — TM
Cash Unchained: The Ultimate Johnny Cash Experience at Gas Monkey Bar N' Grill
Cash Unchained is a Johnny Cash tribute band from Virginia that manages to capture the sound and feel of those classic Johnny Cash songs. So Walk the Line and bring a Boy named Sue, if you know one. — TM
The City at Prophet Bar
The City is a band that is not from Paris France, or the band that was once led by Carole King. They are a completely different band called The City. — TM
Jeff Dunham at American Airlines Center (Night 2)
He loves Dallas so much he's giving us two nights. He did get his start here, after all. –TM
Spartan Race After Party at Texas Live
Once you have ran a race and obstacle course built for only the strongest ancient Greeks you will want to scream "This is Sparta!' and party like a Peloponnesian. — TM
LadyGang at South Side Ballroom
From their hit Podcast to the big stage, the LadyGang is coming to Dallas to share real stories told by real women. Get ready for an event centered around community, women-empowerment and the occasional glass of champagne. — JH
Takashi Murakami Retrospective at Martin Lawrence Galleries
A collection of "superflat" modern art inspired by Japanese manga and anime by Takashi Murakami. We're super curious. Get it? — TM
This World Won't Break at Texas Theatre
An exclusive showing of the new Texas film by director Josh David Jordan about a desperate musician who yearns to be known and respected like the musicians of the past. So much so, that it may be blinding him to the possibilities of life in front of him. — TM
Mi Campo Tu Campo with The Texas Gentlemen at Double Wide
Ok, so, you know the rock and roll powerhouse collective that is The Texas Gentlemen, now add tequila — a lot of it. — SSV
Slick Rick at The Nines
The Nines says fans of been blowing up its inbox about this one. Ask and you shall receive, Dallas. — SSV 
TJR at Stereo Live Dallas
This guy almost pursued a golf career instead. Now, DJ Thomas Joseph Rozdilsky is saying "What's Up Suckaz" to Dallas, we guess. — SSV 
Pinkish Black Album Release at Main at South Side (Fort Worth)
This Fort Worth experimental duo celebrates is celebrating its new album Concept Unification with its friends Drakulas, Beauborg and maybe you. — SSV 
Necrosis at Trees
Call it a steel jungle for a night, because Trees is about to get pretty metal with some of the best from Dallas' metal scene. Empty Shell, Lament Configuration, Crobone and Corrosion open the show.
Sunday
Todd Rundgren at House of Blues
This year, people were upset at Todd Rundgren's snub from the Rock and Roll Hall of Fame, and rightfully so. Apart from the insurmountable accomplishments in performance, he also has impressive credits as a producer, having produced the New York Dolls' self-titled album, XTC's Skylarking and Meat Loaf's Bat Out of Hell. — GG
Jonathan Scales Fourchestra at Deep Ellum Art Co.
Let this jazz-fusion steel pianist and composer steal your heart. Get it? — SSV
Headrush Hotrod and Motorcycle Show at The Bomb Factory
I don't think Andy Samberg will be there, but some of the best hot rods and motorcycles in the area will be. The best part is, donations will be taken up to help fund the Texas Scottish Rite Children's Hospital. — TM
Fort Worth Weekly Music Awards Festival 2019
The Fort Worth Weekly's Music Awards Festival is turning 20 this year, and they're doing it big. 40 bands across eight venues all in one day? Shook. — SSV 
Stop The Hate Dallas Hip Hop Jam at The Fabrication Yard
This is set to be a summer-long program that aims to give Dallas' youth inspiration in a time of rising crime in the city. Name a more iconic trio of things to accomplish that than breakdancing, graffiti contests and barbecue. — AS
Cover photo by Tonje Thilesen