On Saturday Night, The Double Wide Celebrated 13 Years of Debauchery in Deep Ellum.
Sometime after Peelander Z's Peelander-Yellow climbed onto the roof of the Double Wide at the end of his band's set to sing happy birthday to the Deep Ellum mainstay as it celebrated its 13th birthday, the events of Saturday night start to get a little fuzzy for me, I'll admit.
In my defense, that's what the Double Wide does to people — and has done for 13 years now from its perch on the easternmost edge of Deep Ellum. The place just inherently invites a certain wheels-off vibe; it's what gives the spot its edge and its charm.
Anyway, here's what I do remember to varying degrees of clarity from Saturday's celebration:
• There were so many people there! I can't quite put a figure on it, but suffice it to say that the Double Wide was packed from the time I arrived a little after 10 p.m., and stayed that way right up until the bullhorns from behind the main bar signaled closing time. People were everywhere: They were out front in the main parking lot taking in sets from Baboon, Peelander-Z and The Beautiful Ones (Hall & Oates tribute band The Rich Girls' Prince tribute); they were in the main bar, sharing shots and Yoohoo Yeehaws; they were out on the patio, swapping stories and sharing cigs; they were over in the performance space, watching the Texas Gentlemen slay and awe while backing Kirby Brown, Wesley Geiger, Jeff Saenz and others; and they were swinging by The Photo Wagon for pictures or over to the Easy Slider Truck for some beefy goodness. These folks had entertainment options, is what I'm saying. And they indulged in them all.
• Most everyone seemed to be in an absurdly celebratory mood, perhaps because they'd stopped here after one of the night's many other well-received events going on across town — Kraftwerk at the Bomb Factory, The Lollie Bombs' 10-year anniversary, Garbage at South Side Ballroom and that Draco show at the House of Blues just to name a few of them. The good spirits from those happenings seemed to carry over to this one, which was already festive on its own.
• There were so many friendly faces! Is it just me, or did it feel like I ran into almost everyone I've ever known on Saturday night? It was a whirlwind — or was it the spins? Dunno.
• There was an ice sculpture of the female form that doubled as a shot luge, and I definitely felt like a bit of creep taking a shot of tequila funneled through a frozen nipple, but, on the other hand, when in Rome…
• The staff was in rare form. There was one moment shortly after midnight when bartender Joel Stephenson in particular was just blazing through drink orders on the left-hand corner of the main room bar, much to the amazement of my fellow drinkers and I. I'm pretty sure we watched him dole out some three dozen drinks — and handle their payments — in the span of about three minutes. Watching him in that moment was plenty entertainment in its own right — a fact evidenced by a guy standing to my right, who was surprised at how quickly he made his was to the bar, then looked at Joel for a moment and saw why, at which point he just announced to anyone in earshot, "That guy is good at his job!" We all just nodded in agreement; the game had slowed down for Joel in that moment. It was beautiful. Then he spilled a whole row of drinks at once and we all enjoyed a hearty laugh, Joel included.
• Owner Kim Finch was a whirling dervish herself, somehow popping up in every corner of the spot at all times. I think she maybe cloned herself for the night? Not sure, but she definitely reveled in her hosting duties.
• It was just an awesome time. I'm past the point of partiality when it comes to the Double Wide, just to be perfectly frank. I developed a probably unhealthy affinity for the place during the three years when I lived in Deep Ellum, just a few minutes' walk away. It holds a pretty special place in my heart as a the setting for a lot of my favorite Dallas memories. On Saturday, a lot of those memories rushed backed to me as I interacted again with so many of the friends who helped me shape them. A lot of those were reminisced over a cheers on this night, which, again, is probably why so much of the night remains a blur to me. By the way, were there fireworks at the end of the night? I think so, but I don't want to commit either way — y'know, for accuracy's sake. Besides, the mystery just makes it more exciting.
Anyway, if your night was anything like mine, the below set of instant film snaps from David Wilson should go a long way to helping restore some after-the-fact clarity to the proceedings. Check 'em out.
Oh, and here's to the next 13 years!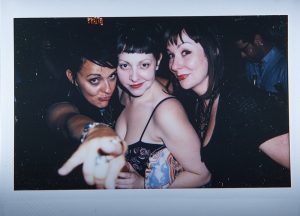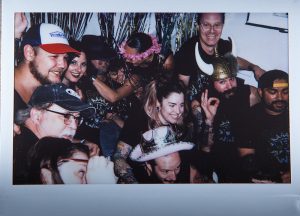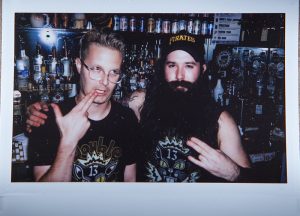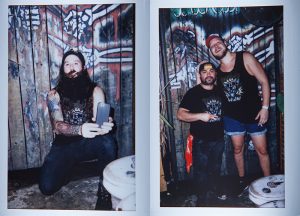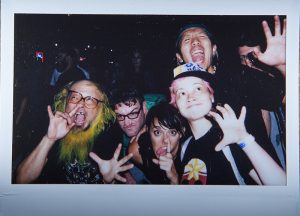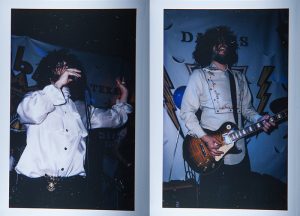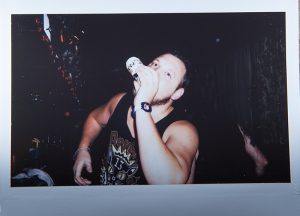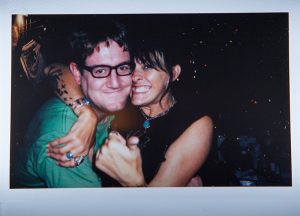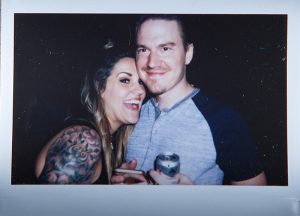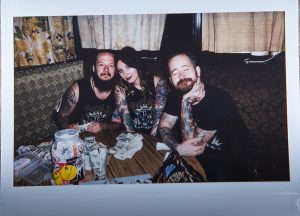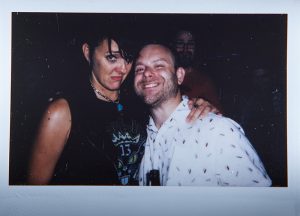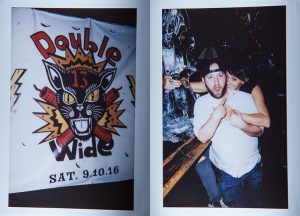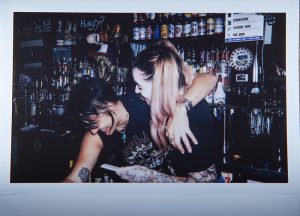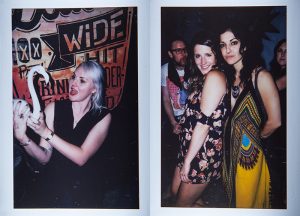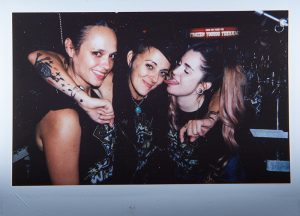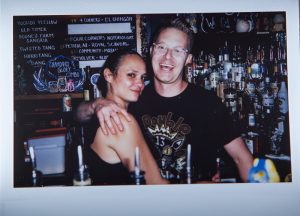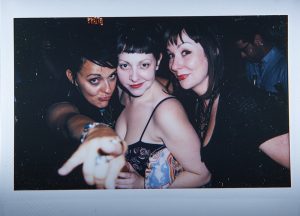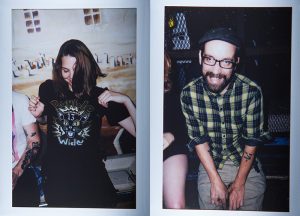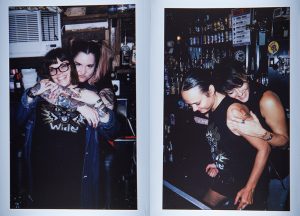 All photos by David Wilson.