Last Night at City Tavern, The Roof, The Roof, The Roof Was On Fire.
At first, it seemed like a joke. Certainly, the band on stage didn't believe Thad Kuiper. But the City Tavern sound man was persistent.
"I wish I was kidding," he announced over the downtown venue's P.A. system at about a quarter to 10 p.m. "But we have to evacuate."
By that point, fire trucks had already pulled up in front of 1402 Main Street, lights blaring. At nearby intersections, police cars blocked any and all incoming traffic. These first responders had arrived to deal with a fire on the roof of City Tavern — a small blaze that had broken out due to a malfunction of the bar's new, installed-two-months-ago air conditioning system.
Worried that the fire might expand from the roof and down through the ceiling to the bar's second-floor performance space, the firefighters had asked that the space be cleared.
Rough timing. Nashville's Natural Child was only a handful of songs into their set, but the crowd was loving it, bunched in by the stage and bashing their heads along to the band's garage rock offerings. And it was a decently sized crowd, too.
"Probably the biggest crowd we've ever had for a Parade of Flesh show," Kuiper would later quip.
Still: That fire. At Kuiper's command, the crowds shuffled down the venue's stairs — single-file, too, and off to the right so the firemen could pass on their way up. Even once downstairs, though, few seemed to know what was happening. They saw the fire trucks, sure. But a fire? At a music venue? Maybe people were just in denial. Spirits remained high, though.
Asked if the roof burns at each of their shows, all three members of of Natural Child excitedly responded in unison: "Yes!"
The drummer for headlining performer King Tuff was less flippant: "Yeah," he said. "This is a first for us."
For a while there, the show seemed destined to be canceled. Sure, with some help from venue owner Josh Florence, who joined them on his roof, the firemen seemed to have things under control. But, nonetheless, they told Kuiper that they were worried that there might be some residual flames somewhere between the roof and the second floor.
For a few minutes, Parade of Flesh promoter John Iskander even mulled moving the show, going so far as to place a call to Bryan Street Tavern to see if they'd be willing to host some 80 or so refugee concert attendees.
But those backup plans wouldn't be necessary. About half an hour after they'd arrived, firefighters filed out of the building. The show's attendees, still gathered by the venue's front door, applauded their efforts.
Then? It was back upstairs. The show went on.
Disaster was averted. The fire was out.
And, interestingly enough, the air conditioning unit started working just fine once more.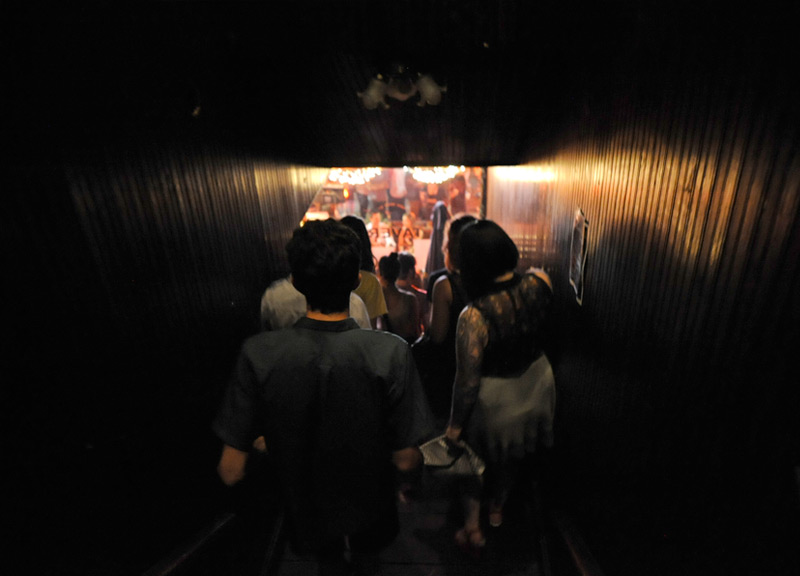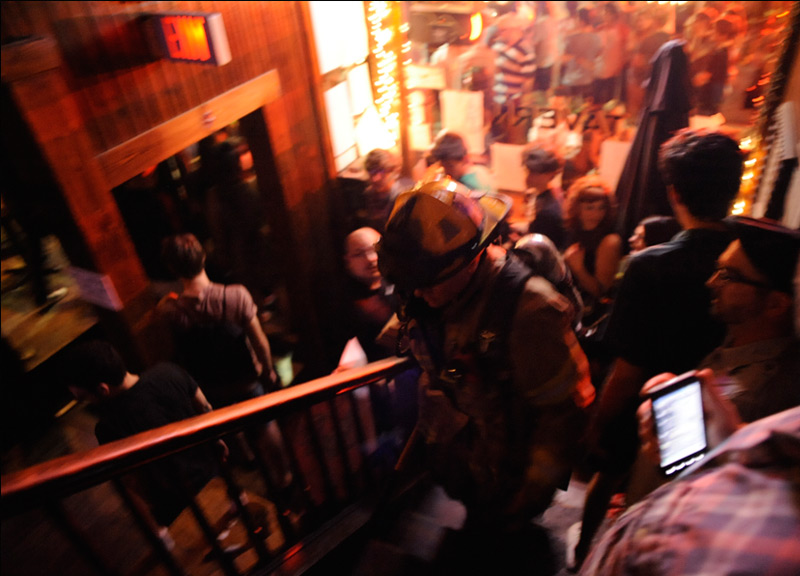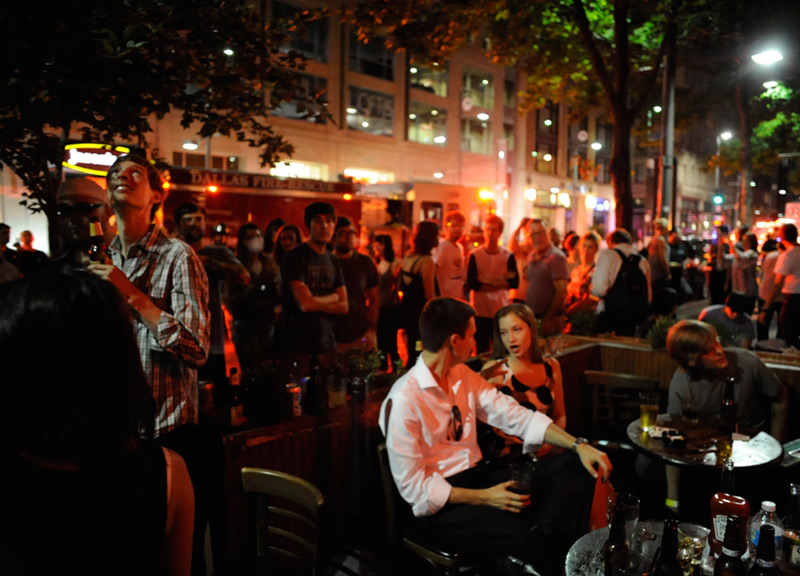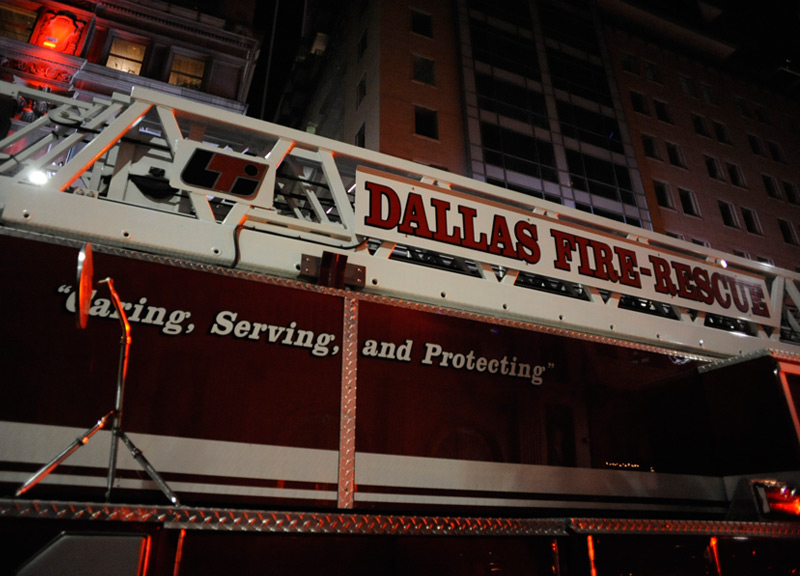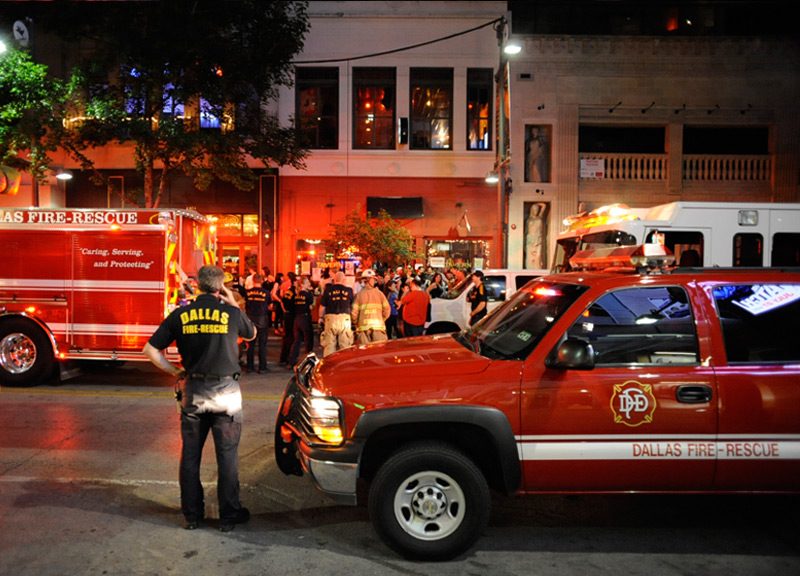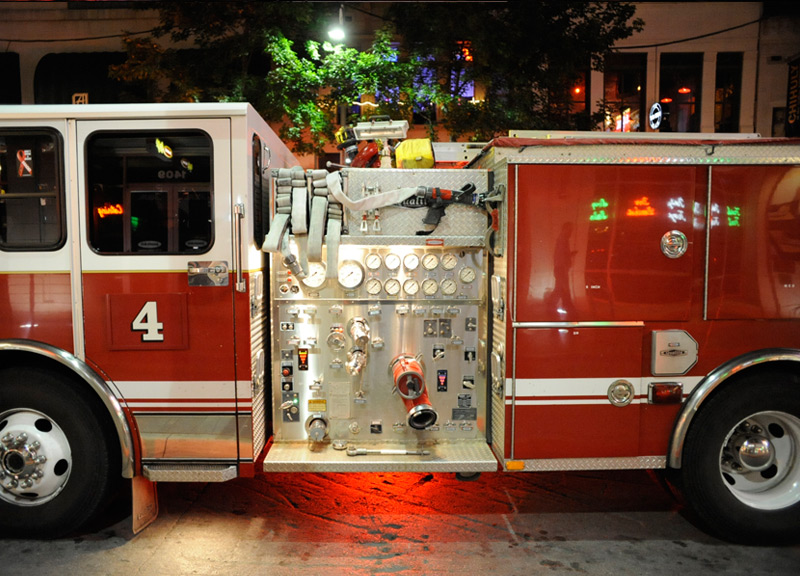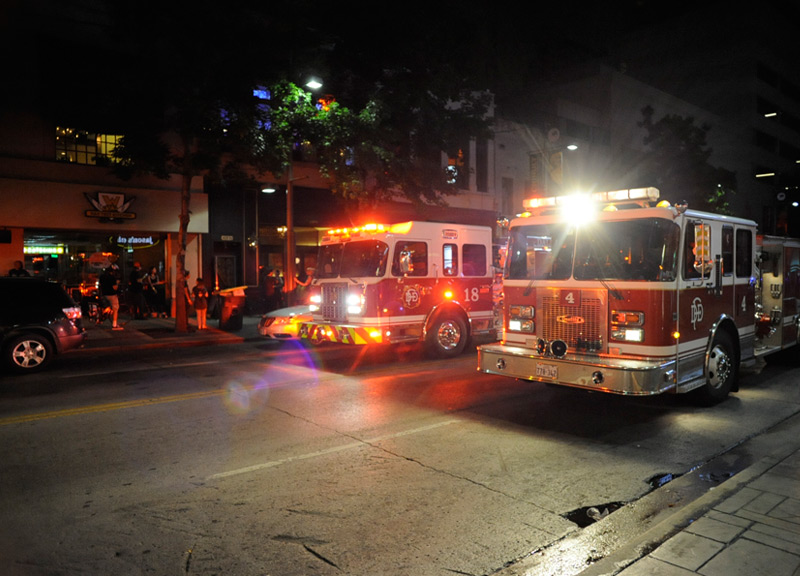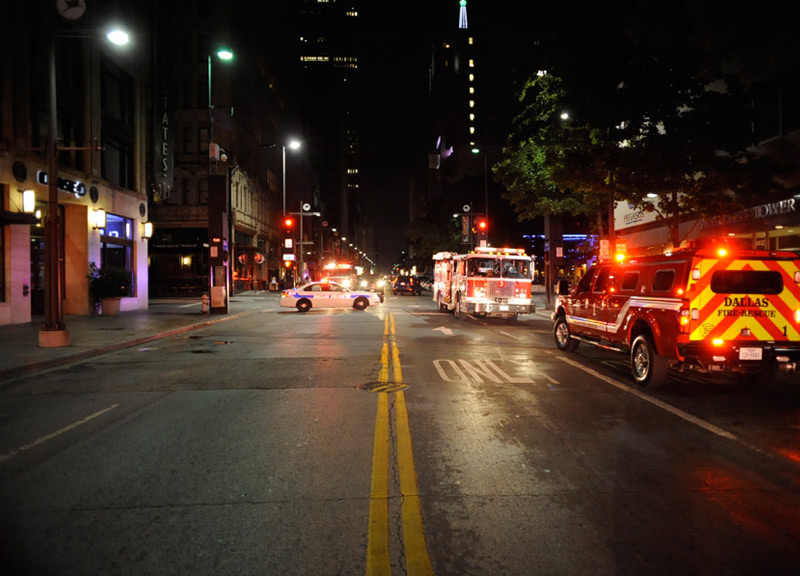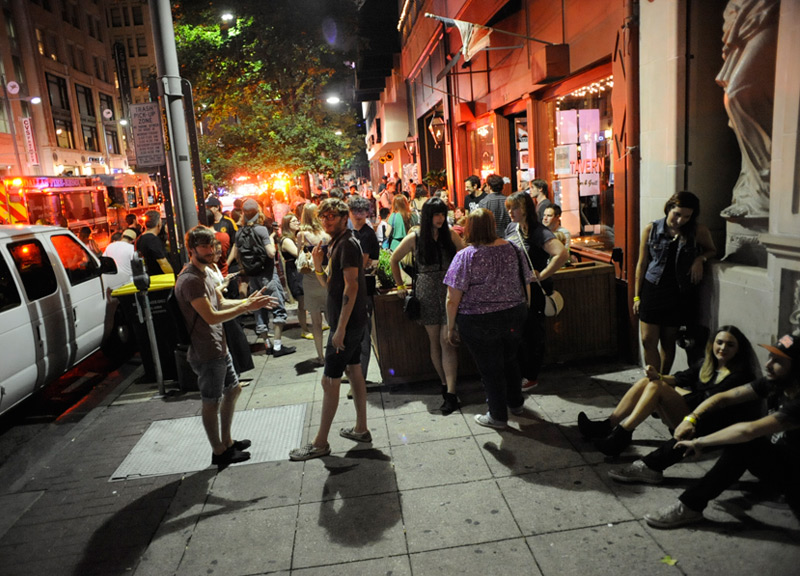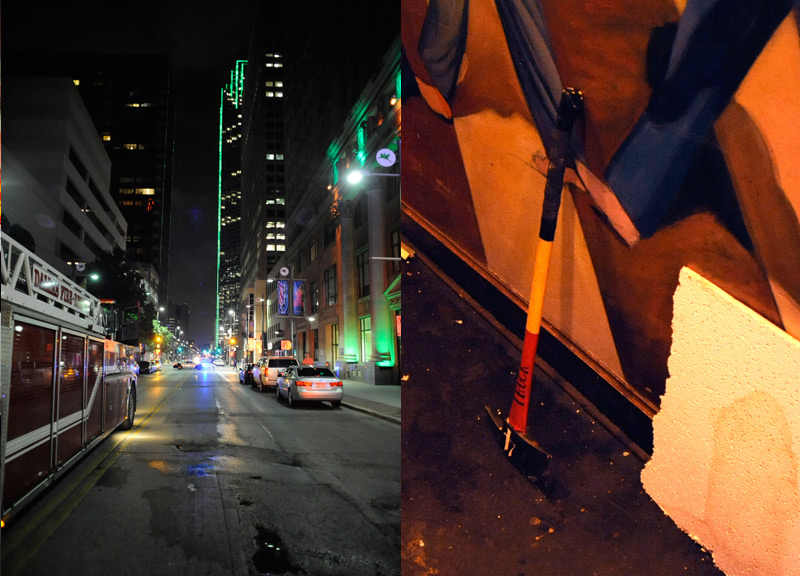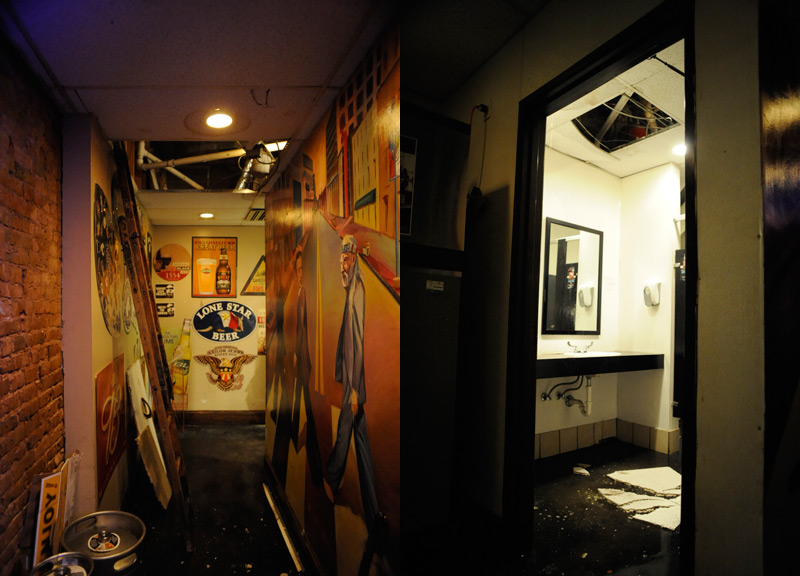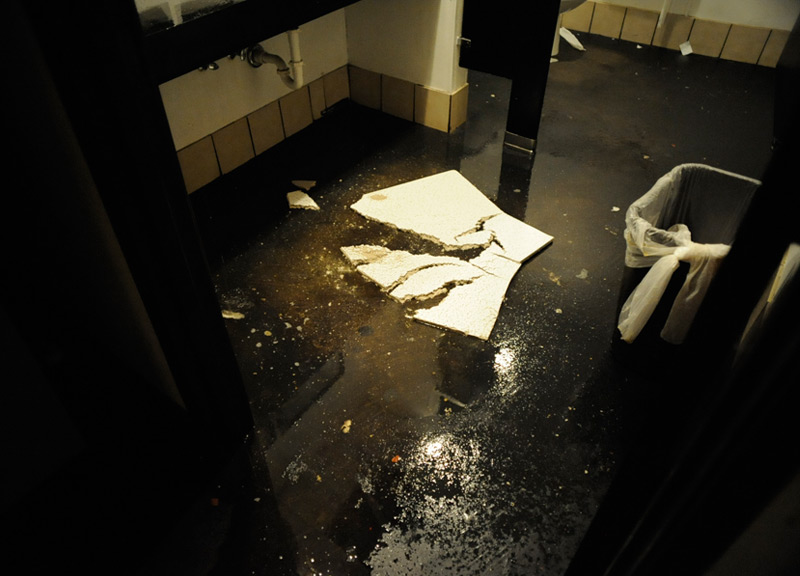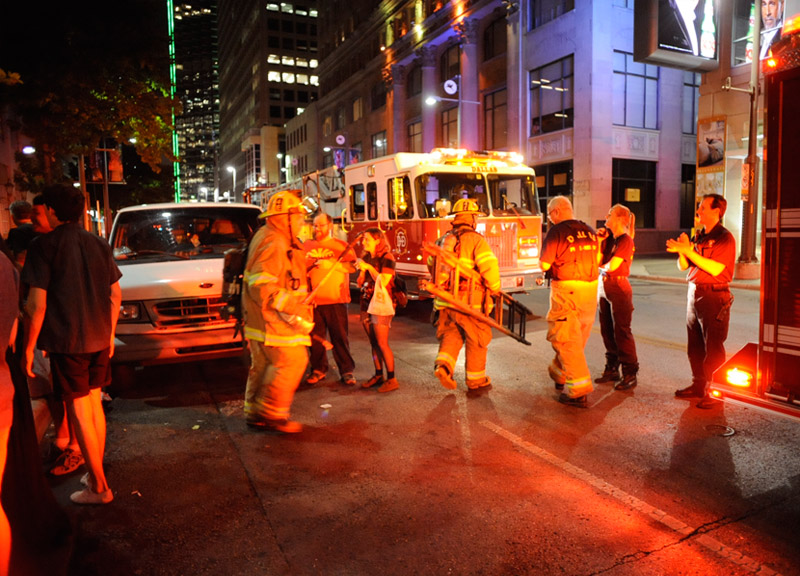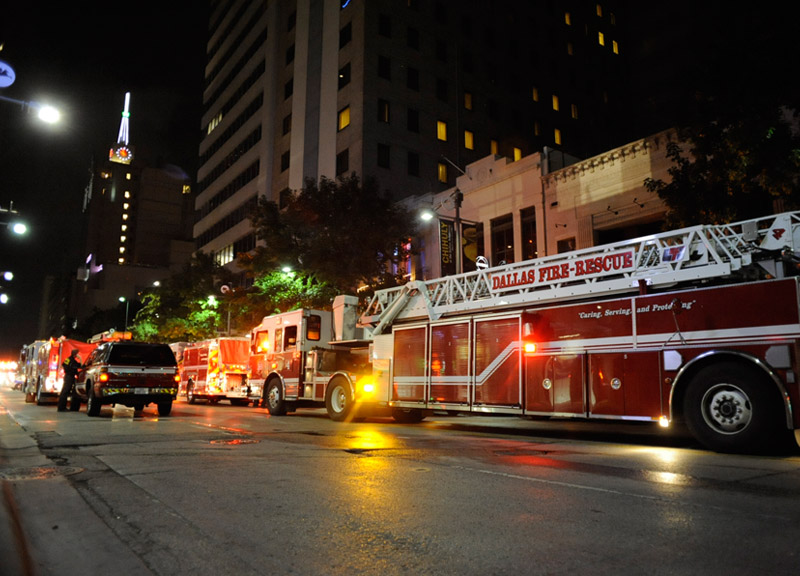 Photos by Jeremy Hughes.