Exclusive: Lauded West Dallas Taqueria Trompo To Open Second Location — This Time In Oak Cliff — In Spring 2017.
Seems Trompo's spinning taco success story isn't ready to slow its roll any time soon. Quite the opposite, actually.
This afternoon, Trompo co-owner Luis Olvera tells Central Track that his team plans to expand its nationally renowned taco business — over the summer, Bon Appetit named Trompo one of the 50 best new restaurants in America — early next year with the opening of its second-ever location.
The new restaurant will be located some three miles to the south of the original — and famously bare — West Dallas location, taking up shop at 213 West Eighth Street in Oak Cliff. It will be called Trompo 42 and, along with its tacos, the new spot will include a wine and beer bar, as well as an outdoor patio.
Here's what the currently under construction spot looks like at the moment: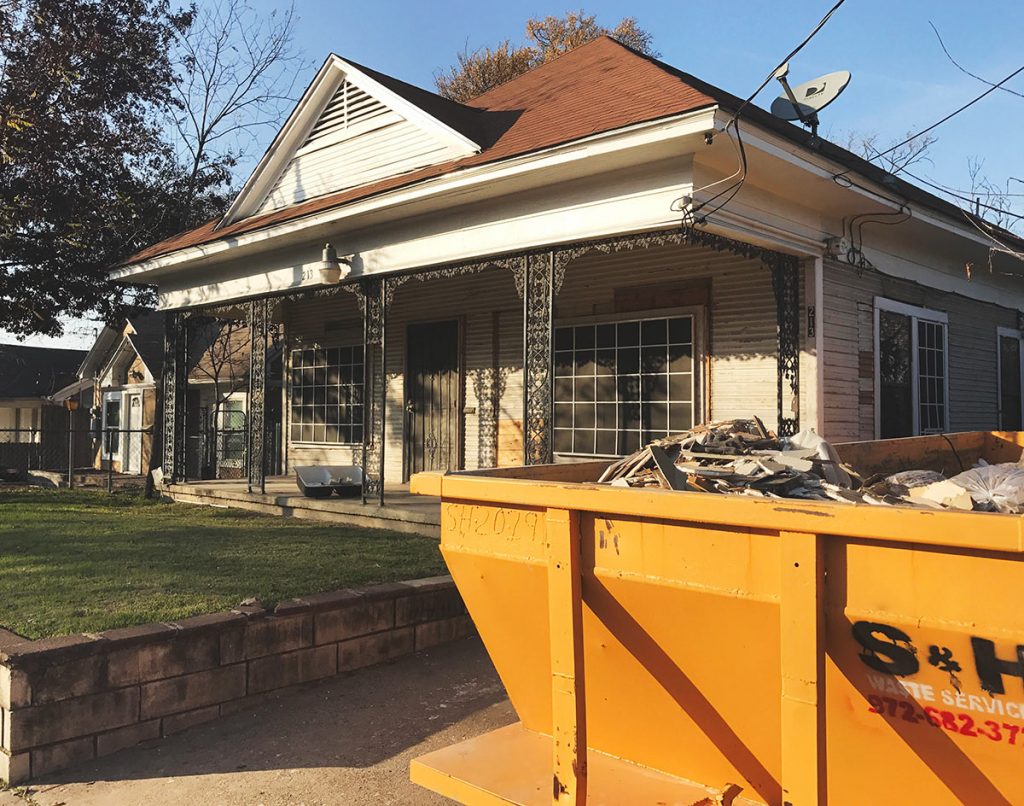 Per Olvera, the high demand for his tacos, coupled with permit limitations on his original spot, made the decision to expand an obvious choice.
"I can't do alcohol here and there's no parking," Olvera says. "We needed to find something that will finally represent what Trompo is trying to establish."
And what is that, exactly? More intimacy and comfort, Olvera explains.
"It's not off Singleton where you have the zoom-zoom of a billion cars," Olvera says. "It's just a little bit hidden, which is just so important to me. I like the idea of knowing about a hidden place."
That's fitting, considering Olvera got his start slinging tacos for his neighbors out of his backyard.
But this move, Olvera promises, is more forward-thinking than backward-looking. And the added location does mean some changes are in store for the West Dallas spot: While that first location will indeed remain open, Olvera says it will now exclusively operate on weekdays, serving just lunch between the hours of 11 a.m. and 2 p.m.
"Lunch is really important to us," Olvera says. "So we will provide that constant [service] that we've been providing to people these past few months."
The biggest difference is that, between the two locations, Trompo will now be able to serve more people than it ever could previously. And that? Well, that sounds like a mighty delicious development to us.