D-Town Throwdown, The Largest Skateboarding Event In The Central U.S., Hits Dallas In October.
The D-Town Throwdown is a by no means a new event. The celebration of all things skateboarding-related launched back in 2010, actually, as an American Airlines Center-hosted competition. Last year, though, the event took a year off — with the goal always in mind that the event would return again this year, bigger and better than ever.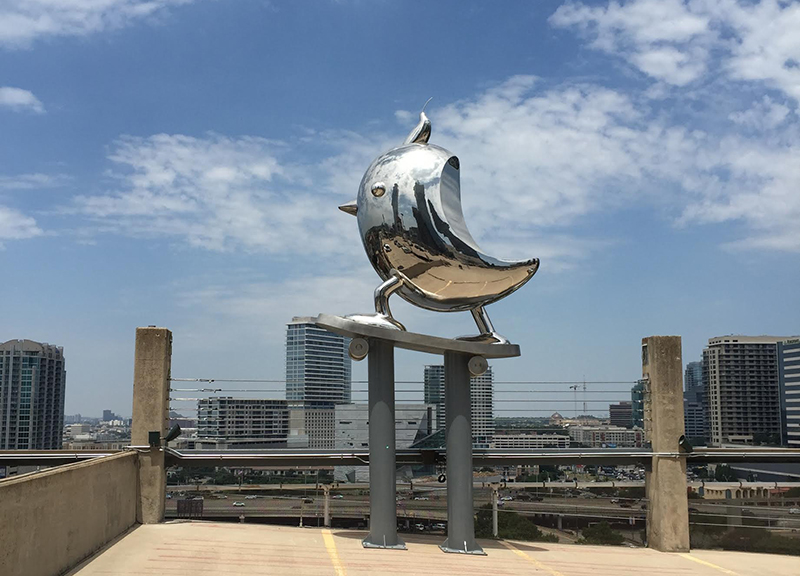 Seems that much is coming to pass, too. This year, the Grand Prairie-based Action Park Alliance organization behind the event has teamed up with Headington Companies to turn the 2015 D-Town Throwdown into a rather massive, multi-disciplinary action sports event — and one that will take place out in the urban jungle of Downtown Dallas at that.
Set to go down on Saturday, October 17, from 10 a.m. to 9 p.m. at the corner of San Jacinto and Field streets, the event is billing itself "the largest skateboarding event in the central United States" according to its own website. Perhaps the single-most interesting draw of the event will be a downhill skateboarding race that will take place in a 13-story parking garage downtown and end with a jump over San Jacinto Street. But other features of this year's D-Town Throwdown too promise to excite — motocross and various other skateboarding exhibitions and competitions (including street course and vert ramp events), live music performances, the expected merch booths and food trucks such events now appear to require, and even a craft beer and barbecue garden sponsored by the Joule Hotel.
Oh, and the best part about it all? It bears everyone's favorite price tag. It's free. (Yes, even parking)
"We've spent the past two years searching for the right partner to help resurrect the event in a venue that could handle the growth," says Action Park Alliance's Mark Laue in a statement. "We found that support in Headington Companies, with their desire to push the envelope and do something out of the box. Legendary skaters are flying in from all over the country. Plus, this large event site is ideal for us — not to mention pretty rare in a downtown setting like this."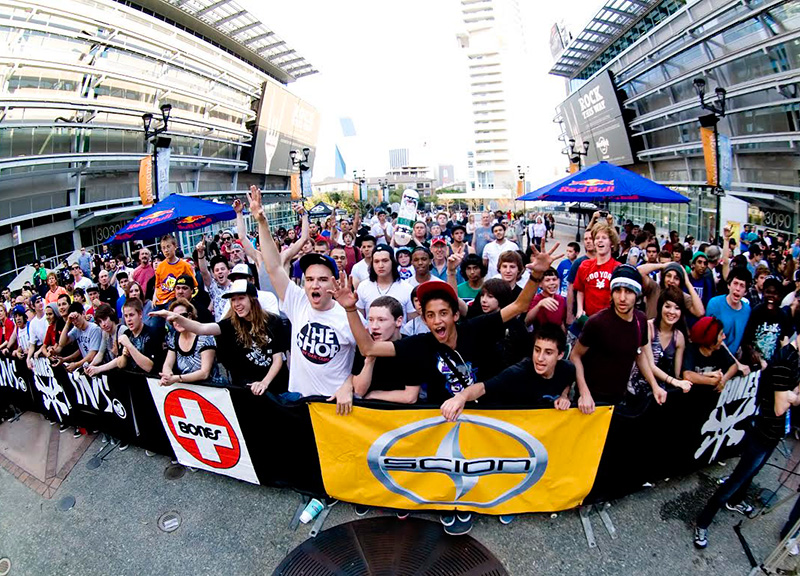 Among the skaters already confirmed to participate? Pierre-Luc Gagnon, Cody McEntire, Mickey Pappa, Joey Brezinski, Jimmy Wilkins and Dallas' own Mike Crum. Early confirmed musical acts include Blue the Misfit, DJ NVS and DJ Fishr Pryce, with more announcements set to come.
Registered athletes will be able to compete for $15,000 in cash prizes and the inaugural SkaterBIRD Cup trophy. The SkaterBIRD Cup trophy is inspired by artist Brad Oldham's 22-foot SkaterBIRD sculpture on the roof's ledge of the parking garage at 1200 Ross Avenue in Downtown Dallas. (Oldham's also the artist behind Deep Ellum's iconic Traveling Man and bird sculptures.)
"With SkaterBIRD, we noticed a kindred spirit at play with skaters in the area," Oldham says of his work being incorporated into the event as its trophy. "We felt a major event like this just had to come to fruition. We are honored that SkaterBIRD is the symbol of fearless triumph as the trophy for D-Town Throwdown."
So, maybe we'll see you on October 17? Yeah? I mean, c'mon. This thing sounds nuts. And it's free. (Full disclosure: Central Track is a media partner for the event.)
Head here for more D-Town Throwdown information.