The Meatiest List in Town.
It's clear at this point: Dallasites are obsessed with finding the best burger in town.
On what feels like a weekly basis, at least one of our city's many publications or food-based blogs seems to publish its choices for the top burgers in the city. And they all do so rather proudly, too, claiming that their list is the best — the ultimate one-stop-shop for all of our Dallas-centric burger needs.
Thing is, no one really ever agrees on any of these lists. Because, as should be expected, everyone has their favorites and everyone has their biases. And, as a result, it pretty much never feels like any conclusive decisions are ever made.
Well, maybe not until now.
Over the past few weeks, we've sought out as many of these top burger lists and "Best Of" honors in Dallas as we could find and started compiling them into a weighted list, assigning more value to the burger joints at the top of each list than the ones in the middle of the pack. And more to the middle-of-the-pack ones than the bottom-dwellers. And so on, and so on.
Our opinion on the matter isn't included at all in this equation. Sure, we love a delectable, juicy burger as much as everyone else. But, considering the sheer number of lists already put out by the likes of D Magazine, the Fort Worth Star-Telegram, the Dallas Observer and others (14 lists in total made it into our formula, and you can find links to each of them at the bottom of this post), we just didn't feel it necessary to try to get our own voice to rise above the chorus. Instead, we wanted to come up with a consensus — or as close to one as we could.
Now, we feel as if we've truly come up what we defend as the definitive list of the best burgers in North Texas — a list that ranks the top 50 burger joints in town, as agreed upon by, well, everyone.
Our conclusion? You'll have a tough time going wrong with any of these choices. So eat up, friends.
Now, onto the juicy truth.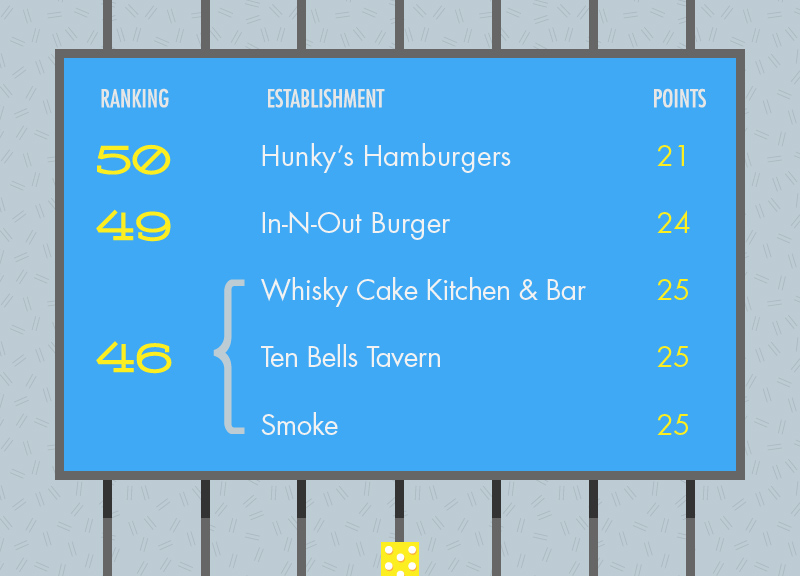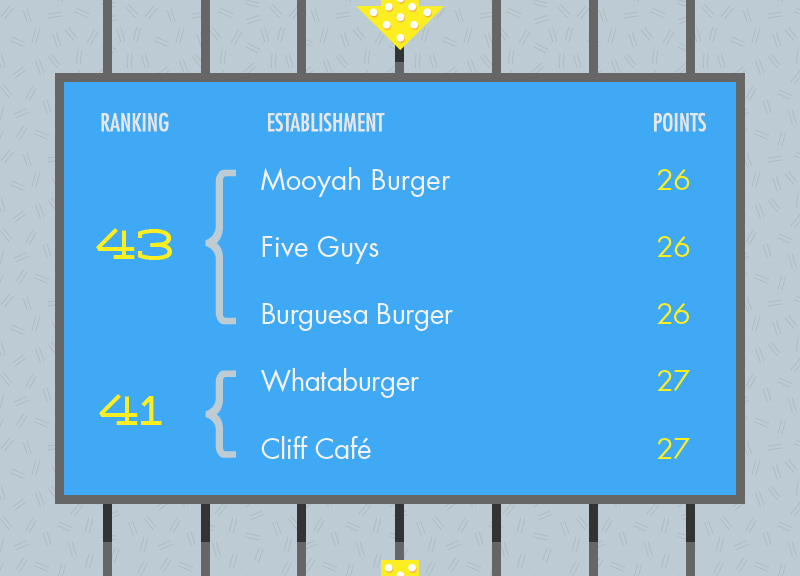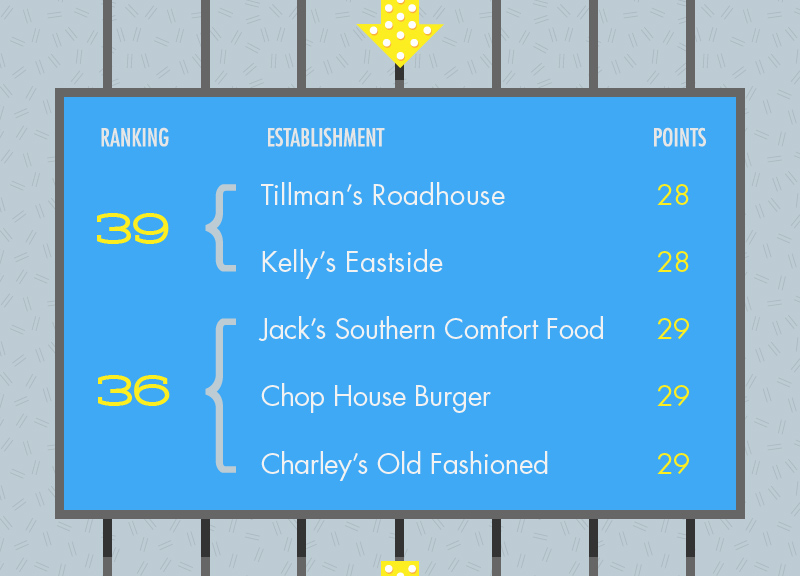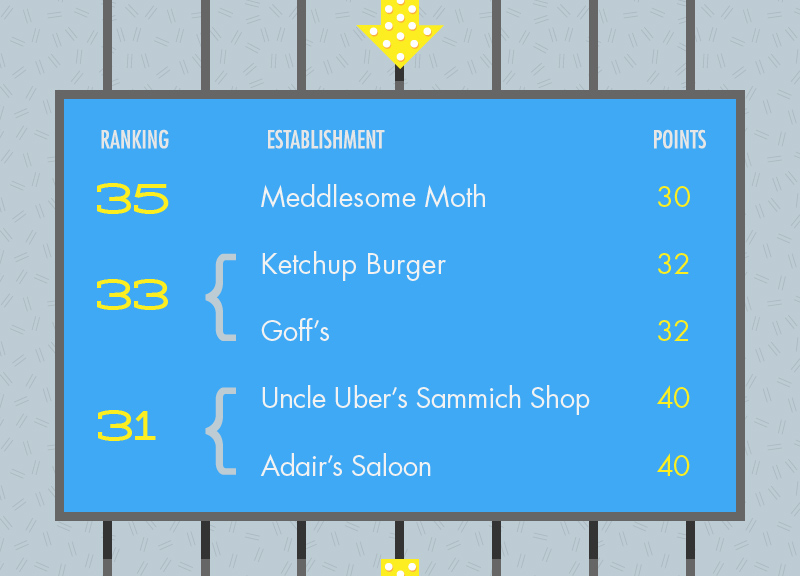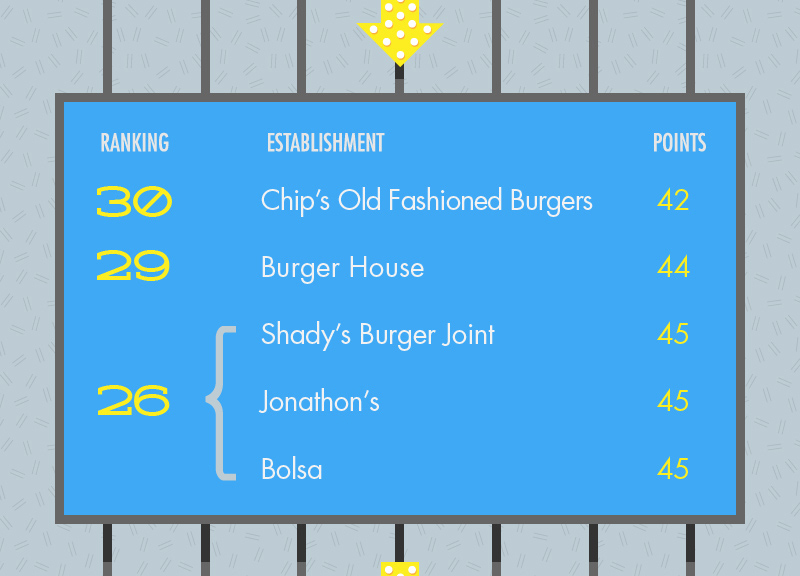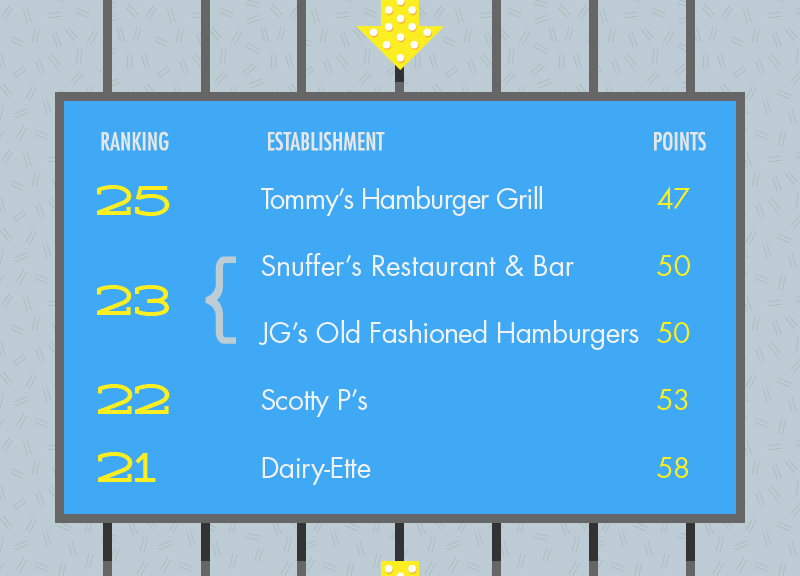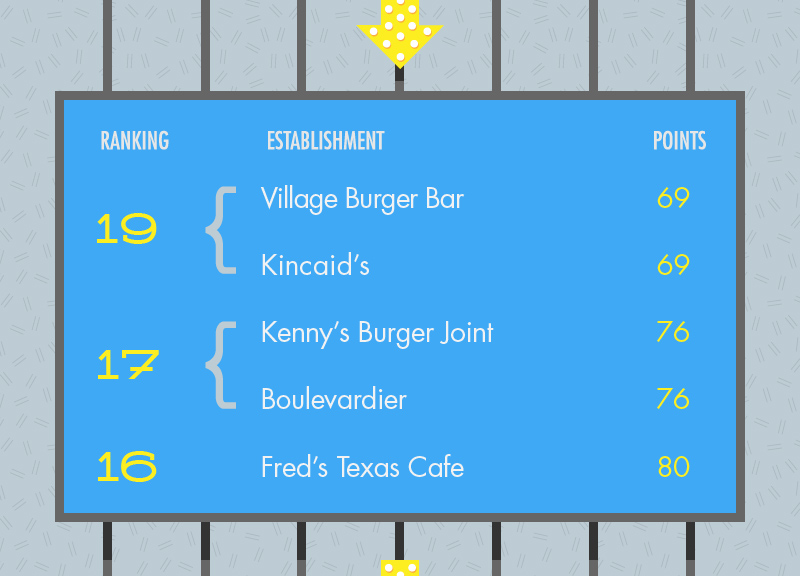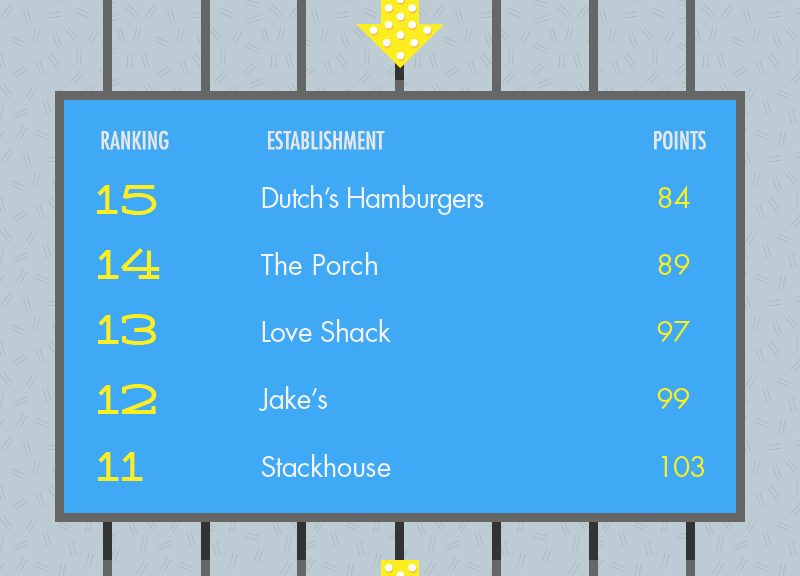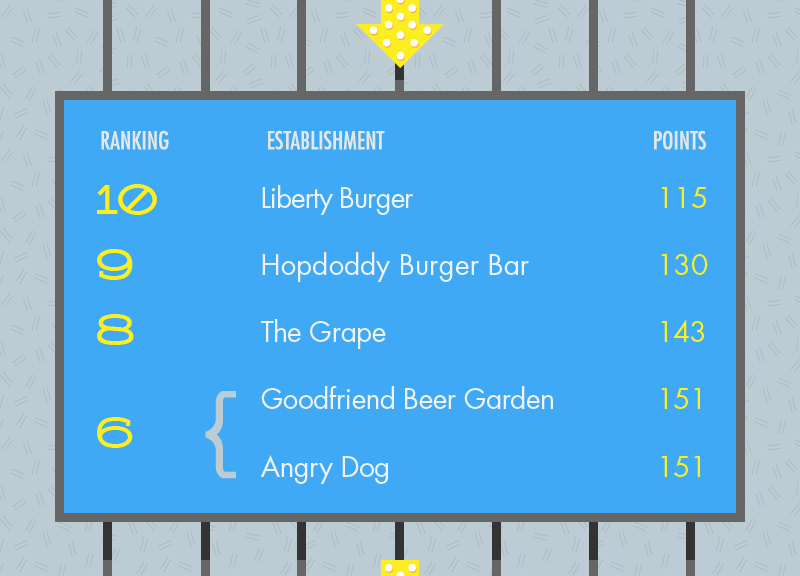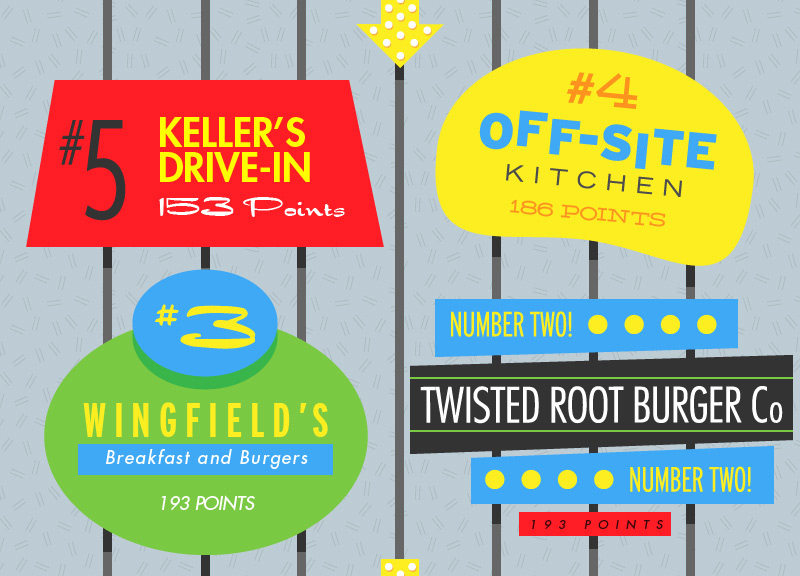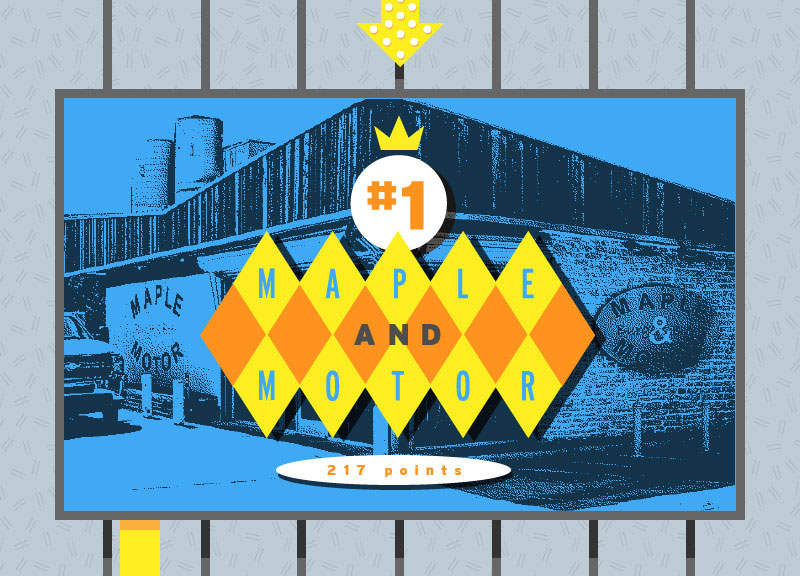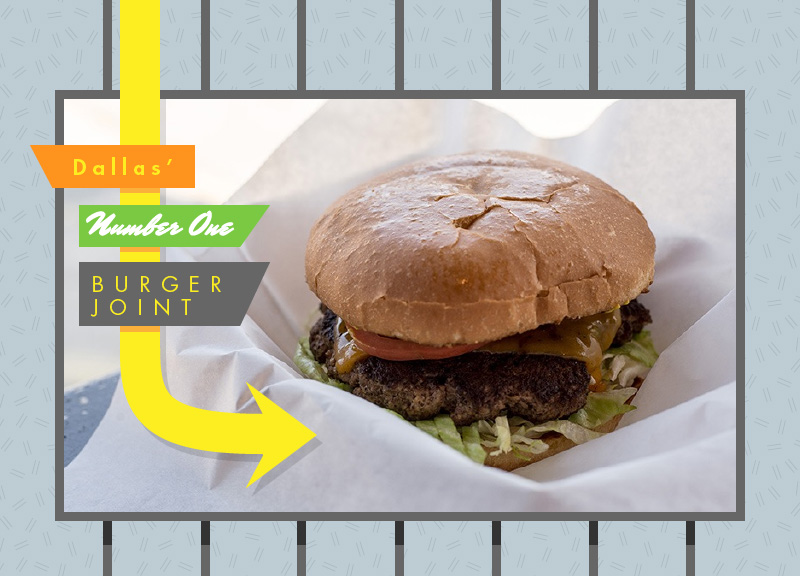 Source lists used in our equation:
– Dallas Observer (May 2012)
– D Magazine (August 2012)
– Culture Map (March 2013)
– Crave DFW (May 28, 2013)
– Eater (April 2013)
– Dallas Cityvoter
– Texas Monthly (Aug 2009)
– Pegasus News
– Yelp
– Dallasfoodie.com (Dec 2012)
– EatThisBeef.com (Apr 2013)
– About.com
– Metromix
– Fort Worth Star-Telegram (Jan 2011)