Other Announced Guests For This May's Fan Expo Dallas '19 Include Charlie Hunnam, Pam Anderson, Mia Farrow And The Kids From The IT Reboot.
Update at 2:25 p.m. on February 18, 2019: And the nostalgic blasts to the face just keep on coming, folks!
In the wake of the below announcements, Fan Expo Dallas has now added four more notable names to its celebrity guest lineup: Danielle Fishel, Will Friedle, Ben Savage and Ryder Strong. Of course, you may better know those four as Topanga, Eric, Cory and Shawn — the core Boy Meets World cast.
Yeah, these four: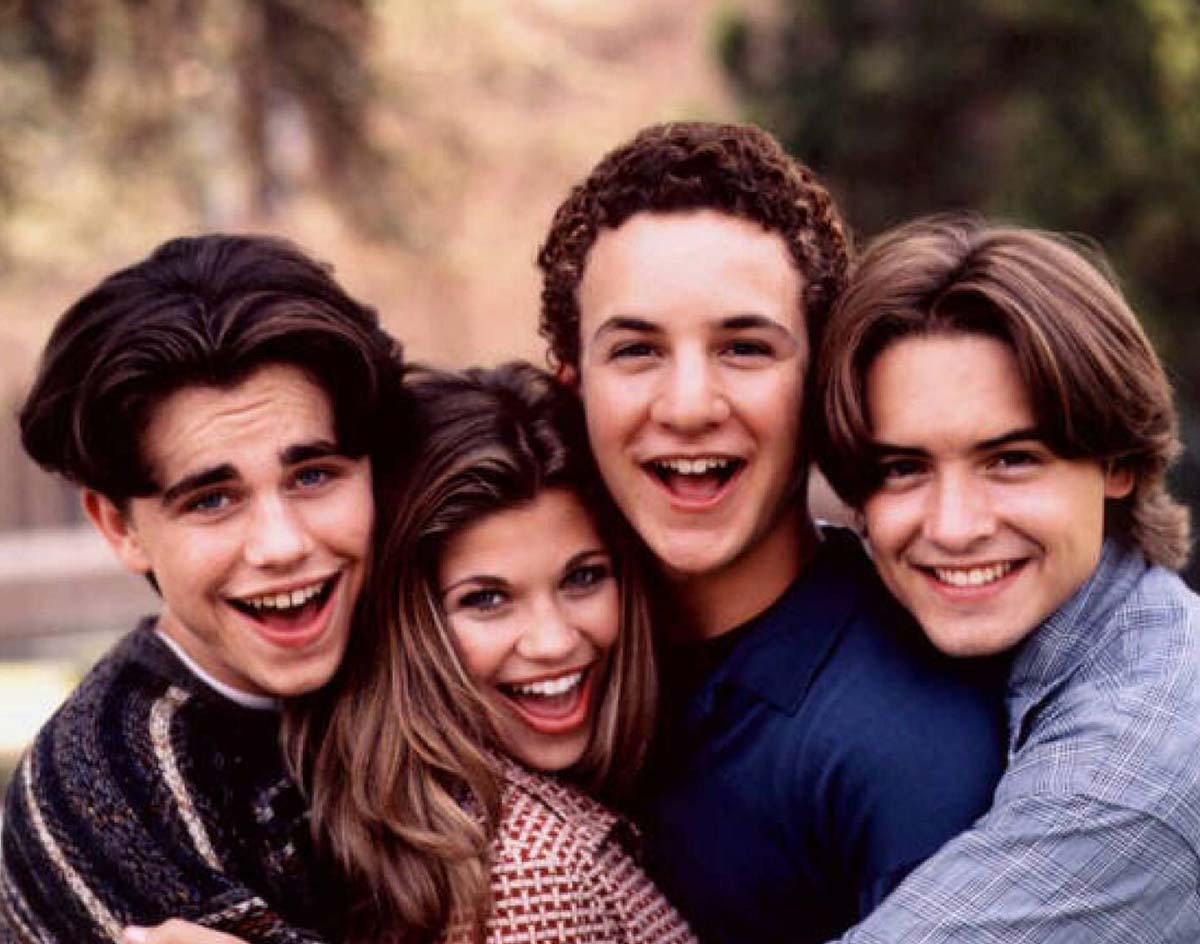 Alas, no one invited Minkus.
Still: Pretty cool! What's your favorite Boy Meets World episode? I think my favorite is the Halloween one where there's a killer on the loose and everyone is getting murdered and the killer is unmasked and — get this! — the killer is Shawn but thankfully it was all just a dream. Or was it a nightmare?
Point is, TGIF got dark every now and then! People forget that!
Original story, complete with other celebrity guests of note, follows.
* * * * *
Think twice before shaking hands with Jason Momoa.
This is pertinent advice, I promise.
That's because, first of all, the Aquaman star will be back in town this spring for pretty much annual appearance at Fan Expo Dallas, which returns to the Kay Bailey Hutchison Convention Center, Friday, May 3, and runs through Sunday, May 5. (Update at 5:57 p.m. on February 18, 2019: Welp, Momoa's appearance has been canceled. Perhaps he caught the Dothraki Flu? The rest of this still will explain…)
Secondly, I speak from experience. Long story short, I ran into the guy four years ago during a night out of drinking while he was in town to promote his time on Game of Thrones. We crossed paths in line for the men's room at Lee Harvey's, where he was decompressing from a long day spent shaking hands with cosplayers at that year's Expo.
He was a pleasant-enough dude. I told him I enjoyed his turn on Comedy Central's Drunk History, and he replied with an elbow-bump of non-mutual admiration. Then, the next morning, I woke up with an illness I've since dubbed the Dothraki Flu.
The good news here, I suppose, is that Momoa's far from the only draw at this year's version of the fan-favorite convention. Other celebrity guests stopping by this year's event include the following head-turners:
The cast of Back to the Future (Michael J. Fox, Christopher Lloyd, Lea Thompson, Tom Wilson and James Tolkan)
A trio of cast members from Smallville (Kristin Kreuk, Michael Rosenbaum and Tom Welling)
Sons of Anarchy's Charlie Hunnam
Mia Farrow
Lost Boy Kiefer Sutherland
Pamela Anderson
Luke Cage himself, Mike Colter
All of the IT reboot kids (including Finn Wolfhard, Jack Dylan Grazer, Wyatt Oleff, Chosen Jacobs, Jaeden Lieberher, Sophia Lillis, Jackson Robert Scott and Jeremy Ray Taylor).
And that's just the tip of the iceberg here. Just remember, as always, that these deals can get fairly pricey. Single-day passes run from $25 to $50, VIP passes run up to $449 and celebs charge different rates to take photos with them or to have them sign a head shot for you to take home. (A Back To The Future deluxe package, for example, costs $1,099, and in exchange you get a photo with the whole cast along with various other add-ons.)
Peruse the litany of purchase offerings here.
Just make sure to bring your own hand sanitizer if you decide to wait in line to meet Momoa. Apparently, there is no word for "hand soap" in Dothraki.