Drink It In.
We go out a lot here at Central Track. It's kind of our thing.
So, listen, when we co-sign a bar as a watering hole we approve of, we like to think there's some merit to what we have to say — because, for better or worse, we're super comfortable in bars.
(Same goes for when we don't like a place, by the way.)
Anyway, all this is to say that, over the course of the past 12 months, a few new-to-town spots really got us going. Here, we take a look at our 10 favorite new bars in Dallas.
If you haven't gotten drunk at one of these spots yet, you really need to do so ASAP. Or maybe don't. We're not really expecting any of these places to go under any time soon.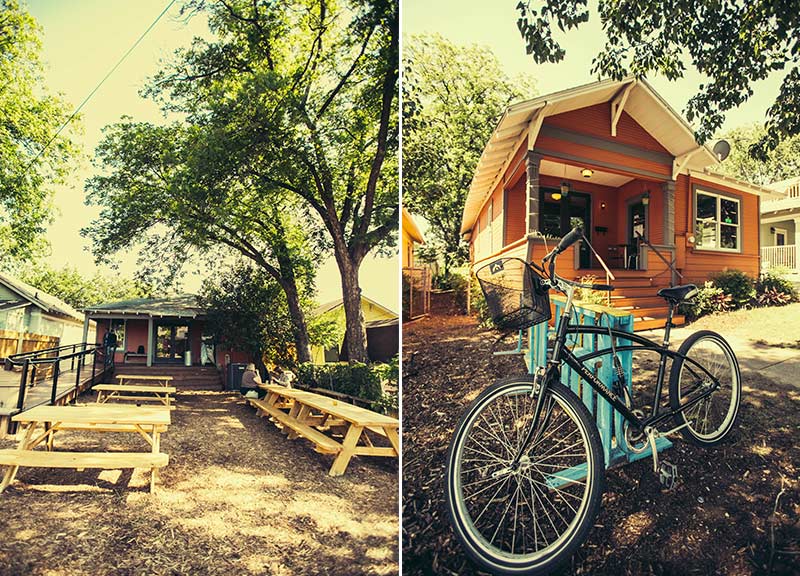 Wild Detectives.
What we've already said: "In addition to coffee, you can also get beer here — and all from local brewers, of course. But [barista Caroline] North recommends you drink it the Spanish way by ordering a "caña," which means a six-ounce pour to keep beer fresh and cold throughout the drinking process, thus avoiding the unappealing way a pint can go flat if you don't drink it fast enough." (Porttia Portis)
Other things to know: OK, so it's not just a bar. It's also a coffee shop and a bookstore. But, around the time the sun goes down, this becomes one of Dallas' prime low-drink drinking spots. Especially out on that back patio.
In a word, why you wanna drink here: Culture.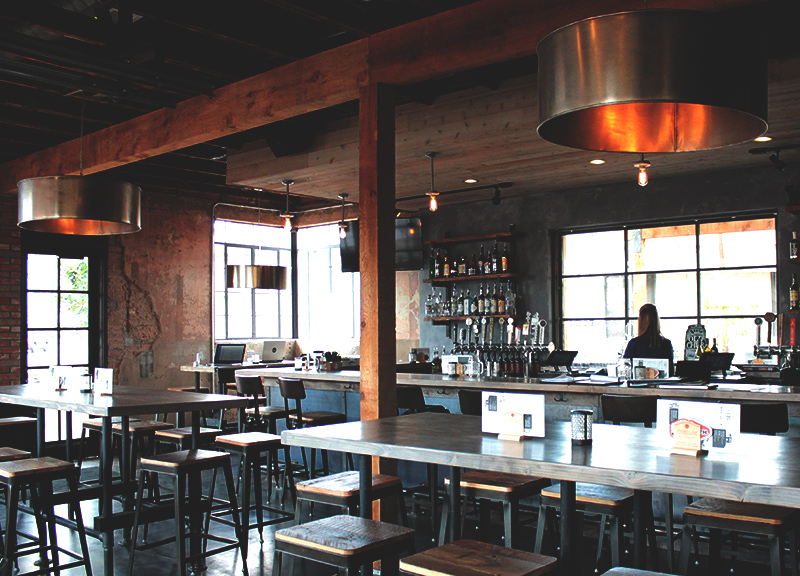 Cold Beer Company.
What we've already said: "Don't let the name fool you, though: CBC serves up more than just beer. The cocktail menu includes a classic Moscow Mule; the 'Miss Dorothy,' which combines Stoli Vanil, coffee liqueur, half and half, and Dr Pepper; and 'The Vern,' which pays homage to the building's old owner with a take on the Bloody Mary that includes a propriety blend of spices with a "soul food feel" and comes garnished with veggies and cheese." (Cory Graves)
Other things to know: The food is solid, for one. Also, the place just kind of fits.
In a word, why you wanna drink here: Patio.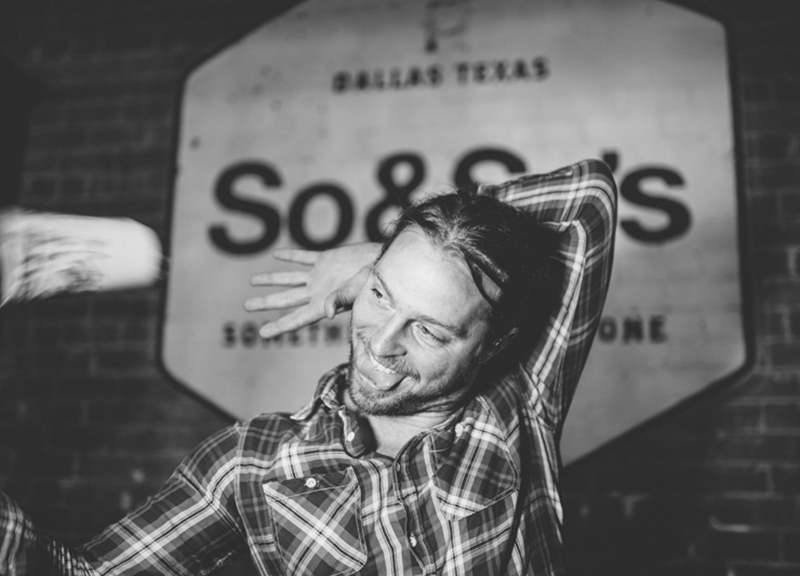 So & So's.
What we've already said: "So & So's is on the way-up-and-up right now. Between menu items that are raising more than a few eyebrows and entertainment offerings that are surprisingly solid, this spot is a becoming hot in the Uptown area. Oh, and their drink menu is more than a little odd." (Scott Mitchell)
Other things to know: From some of the same people who brought you Sfuzzi's and who are gearing up to re-open the old Slip Inn spot on Henderson, this place's motto is that it's got a little "something for everyone." And it lives up to it: There's live music nights, there are DJ nights, there's shockingly solid food, there's a fun patio and there's usually a pretty fun, happy-go-lucky crowd in place. And Red Mondays are always a blast.
In a word, why you wanna drink here: Vibes.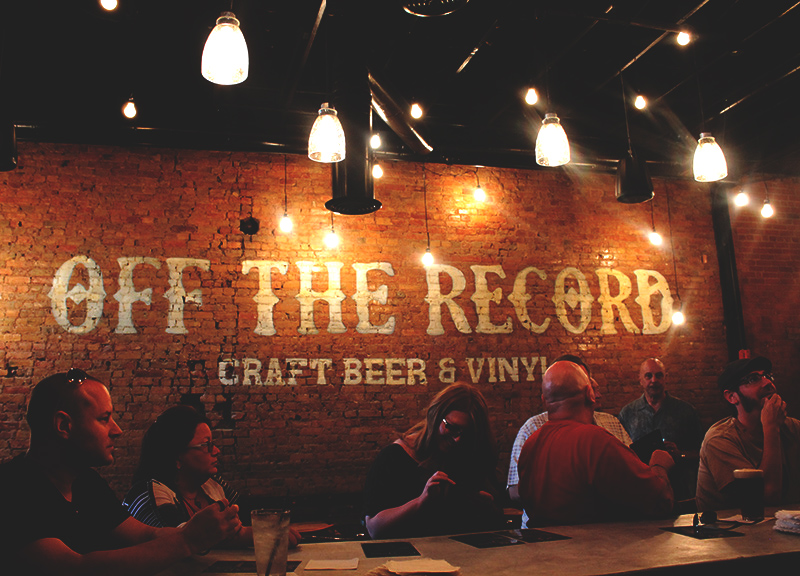 Off The Record.
What we've already said: "Off The Record is indeed a watering hole — a chic, concrete bar top-adorned one featuring some 24 taps of craft beer (as opposed to [Club] Dada's meager six) and a cocktail menu featuring gin and whiskey drinks, among others — but, with its opening, it also immediately slides into the position of being Deep Ellum's preeminent record store of the moment thanks to a supply of some 1,300 vinyl records currently being supplied by Lower Greenville's Good Records and available for both perusal and purchase from four stands located toward the shotgun-styled space's back." (Pete Freedman)
Other things to know: They have crate-digging date nights, plus music-related panel discussions and book club meetings, too.
In a word, why you wanna drink here: Grooves.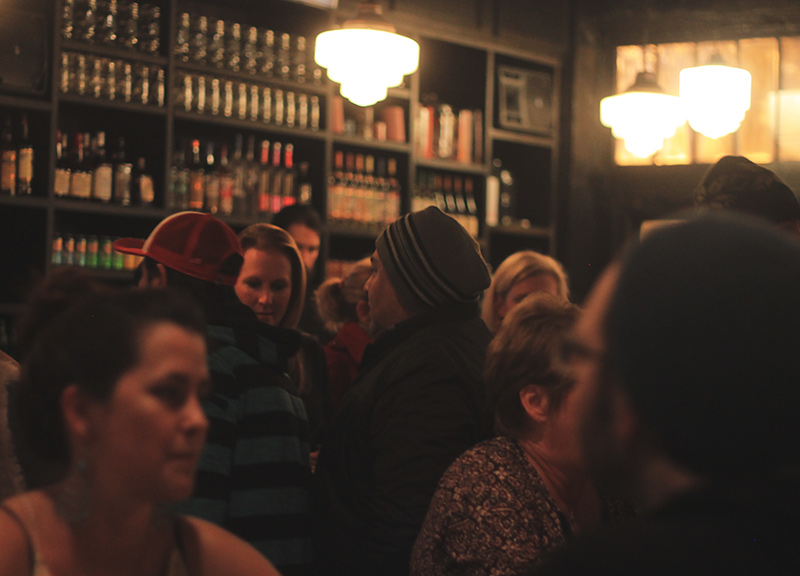 The Blind Butcher.
What we've already said: "The Blind Butcher introduces itself to the Lower Greenville scene as a good-looking spot: It's filled with dark wood cabinets, tables, chairs, floors and fixtures, and adorned with antiques (most notably the light fixtures, but also the old cash register behind the bar); those elements are accented by exposed brick walls and soft, muted paints; and then it's all topped off by the coup de grace of the design, the white marble tile bar-top. The bar top's a classy touch, to be sure. So, too, are the massive built-in cabinets that house the bar's entire liquor stock near the establishment's front entrance — a necessity, as the Blind Butcher is without any added liquor storage space." (Pete Freedman)
Other things to know: From sausages to poutine, the food's damn killer, too.
In a word, why you wanna drink here: Warmth.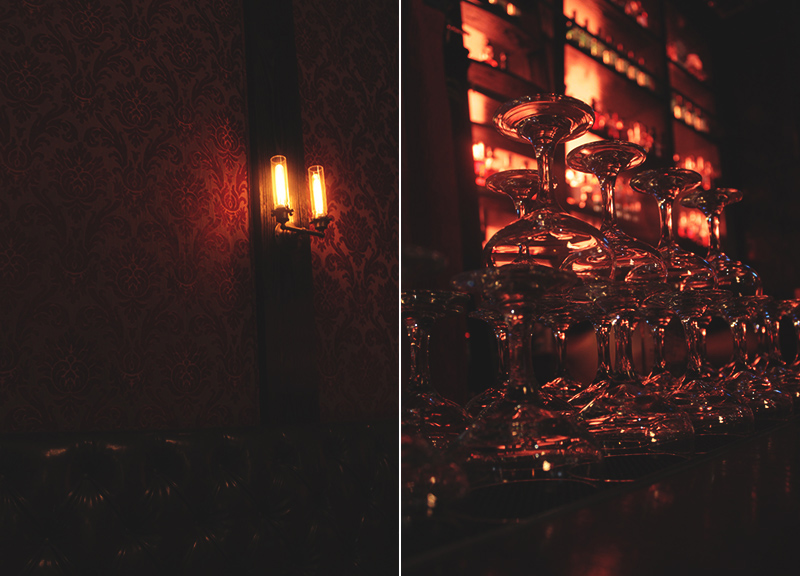 Parliament.
What we've already said: "For the most part, it's what you'd expect from [Eddie] Campbell: The woods are dark, as is the lighting; the chandeliers are over-the-top, as are the bar's many cocktail garnishing stations; and the bartop itself, of course, is the main attraction, a U-shaped entity that takes up the majority of the room's space." (Pete Freedman)
Other things to know: Lucky Campbell's one of the true treasures of the Dallas cocktail world — he's quick with a joke and swift with a pour. This is all about him, and rightly.
In a word, why you wanna drink here: Booze.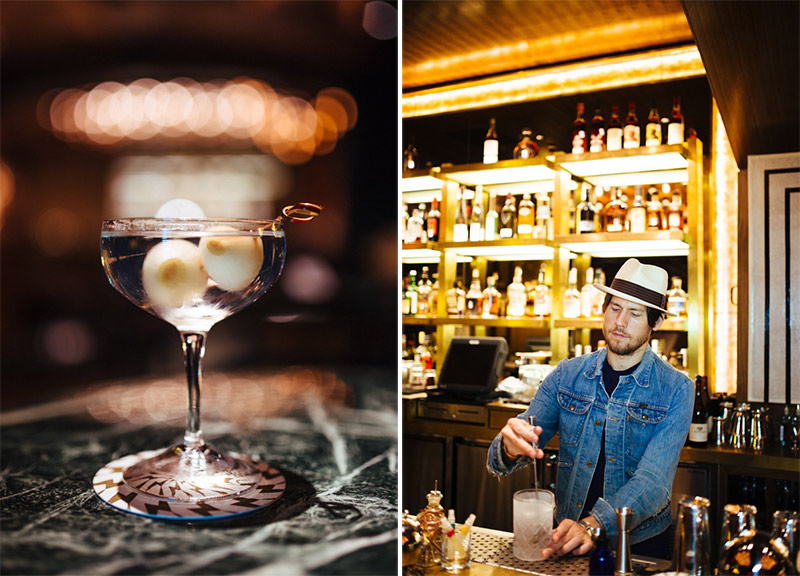 Midnight Rambler.
What we've already said: "The Midnight Rambler in the basement of the Joule hotel in Downtown is shaping up to maybe become the cocktail bar of Dallas. Besides its style and panache, the bar has put so much though into each of its cocktails that understanding the ingredients lists used can make your head hurt. Even with the unique and extravagant ingredients that Chad Solomon and Christ Pope have sourced, though, the bar staff eschews over-the-top, dramatic flares and shakes for simple, tried and true mixology. And, boy, if ever a bar had 'mixologists,' Midnight Rambler is it."
Other things to know: Downtown drinking never felt this classy. Neither has hotel boozing.
In a word, why you wanna drink here: Maturity.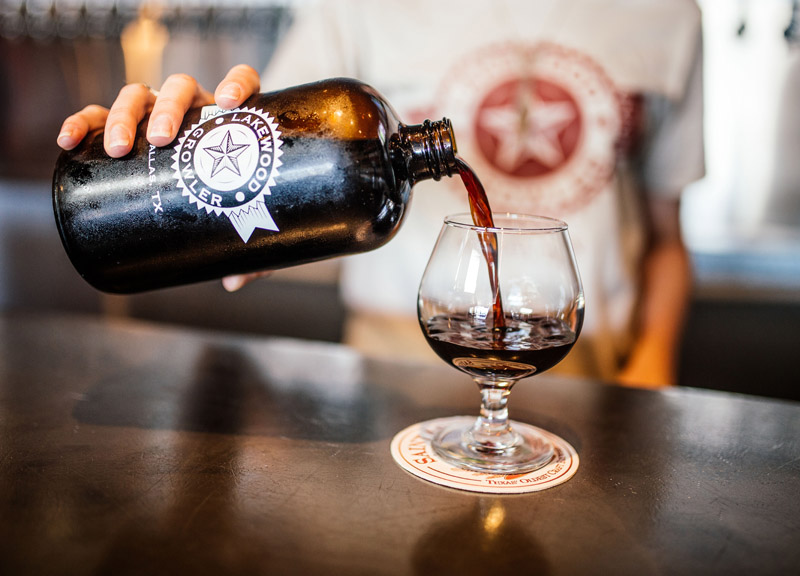 Lakewood Growler.
What we've already said: "At Lakewood Growler, beer is the center of what they do, with more than 30 craft beers from throughout the Metroplex and Texas on tap. The concept came from [Dale] Czech's passion for craft beer, as he's also a home brewer. Many of the beers featured aren't available in cans or bottles, so customers can choose from flight, pint and growler purchasing options to enjoy their favorites." (Porttia Portis)
Other things to know: Why is it that so many of the rest of Dallas' growler stations exist as destinations in neighborhoods that aren't highly populated? Immediately, thanks to its location right in the heart of Lakewood, this spot scores points. The fact that its selection is vast also helps.
In a word, why you wanna drink here: Beer.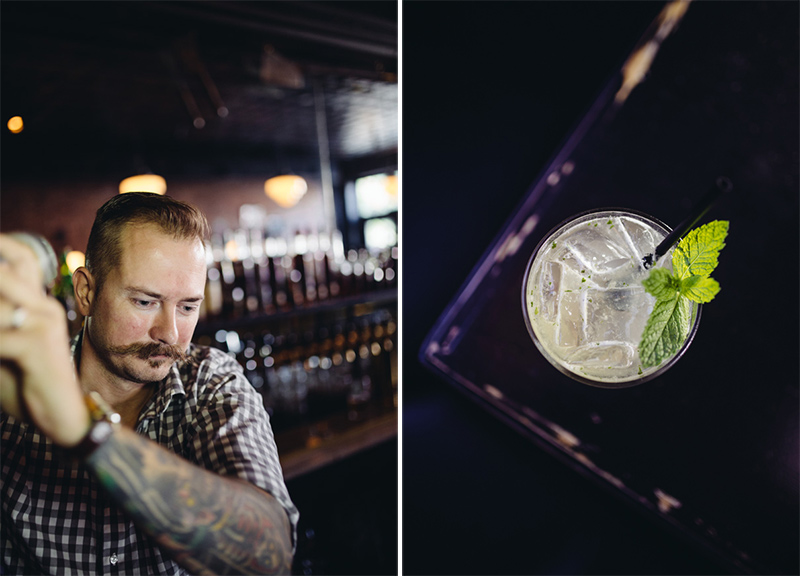 Henry's Majestic.
What we've already said: "In Uptown, newcomer Henry's Majestic joins the area as the latest cocktail and grub spot in the old Acme F+B space. The menu features a diverse selection of dishes on the upper echelon, but slightly easier on the wallet, bar fare such as al pastor tacos, swordfish on brioche and 'Texas pho,' as well as a creative and expansive draft cocktail list." (Porttia Portis)
Other things to know: Why drink at just one bar when you can drink in many? That's the idea behind this spot, which brings a little variety to Uptown by housing five separate drinking spaces under one roof and a staff with enough pedigree to make every other bar in town envious.
In a word, why you wanna drink here: Options.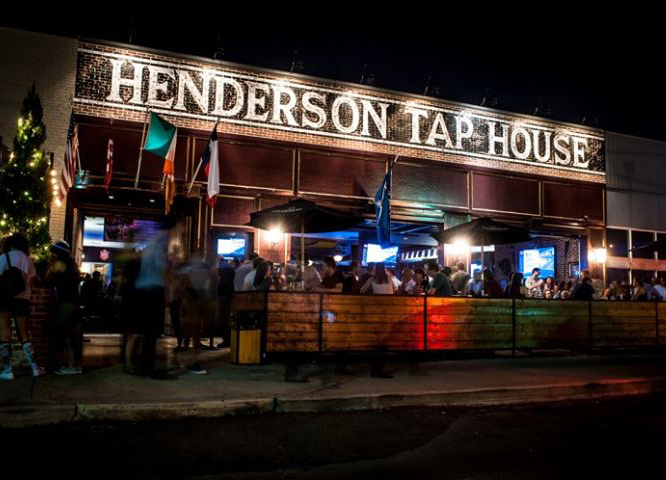 Henderson Tap House.
What we've already said: "It's always nice to see a restaurant or a bar with those few classic elements that can make a good bar great. To that end, Henderson Tap House is bringing some classic bar elements to the neighborhood by serving customers tall boys in paper bags. Sure, you may be thinking that you can get your own tall boy in a paper bag on a regular gas station run. But Henderson Tap House takes that simple, understated part of the drinking experience and adds it to a list of options that includes more than two dozen whiskey and 75-plus beer choices. Plus, where else can you get a tall boy in a paper bag while also being served prime rib, calamari or lobster?" (Porttia Portis)
Other things to know: It's not a sports bar. It's not a sports bar. It's not a sports bar. But, wait: Maybe it's a sports bar? With its exposed brick, ample seating and many televisions, Henderson Tap House feels like one, to be frank. Plus, they hosted meet-and-greets with Cowboys players during Monday Night Football games all season long. But it just feels like a strong beer bar, too. Maybe it's just the best sports bar.
In a word, why you wanna drink here: Wins.
Cover, Blind Butcher, So & So's and Midnight Rambler photos by Scott Mitchell. Wild Detectives and Lakewood Growler photos by Kathy Tran. Off The Record, Cold Beer Company and Parliament photos by Pete Freedman. Henry's Majestic photo via the bar's website. Henderson Tap House photo via the bar's Facebook page.