From Poke To Aguachile, Dallas Has Plenty Of Health-Conscious Bowls For You To Try When Your Efforts At Eating Right Begin To Feel Stale.
While we've mostly been distracted by the endless amount of burger and pizza chains that have been popping up in Dallas at what feels like the same rate as electric scooters, it's worth pointing out that healthier options have been popping up around the region at a steady pace right behind those other, headline-grabbing calorie bombs.
With that in mind, we recently set out on a journey to scope what we've been missing at the healthier spots found around North Texas. We're happy to report, too, that we discovered a wide selection of options that, beyond not expanding your waistline as soon as it enters your mouth, are also damn tasty.
And we're thrilled to share the the fruits of our labor in this here space. Whether you're attempting to lose weight, detoxing after a bit of a binge or just trying to not go too overboard for once, each of the below-listed flavor-packed bowls is sure to satisfy your needs.
MIXT's The Cowboy.
Let's start simple. The Cowboy has us saying yeehaw. With its balance of shredded cheese, healthy greens and grilled chicken, this bowl creates a blend of crunchy, colorful goodness without the afternoon slump.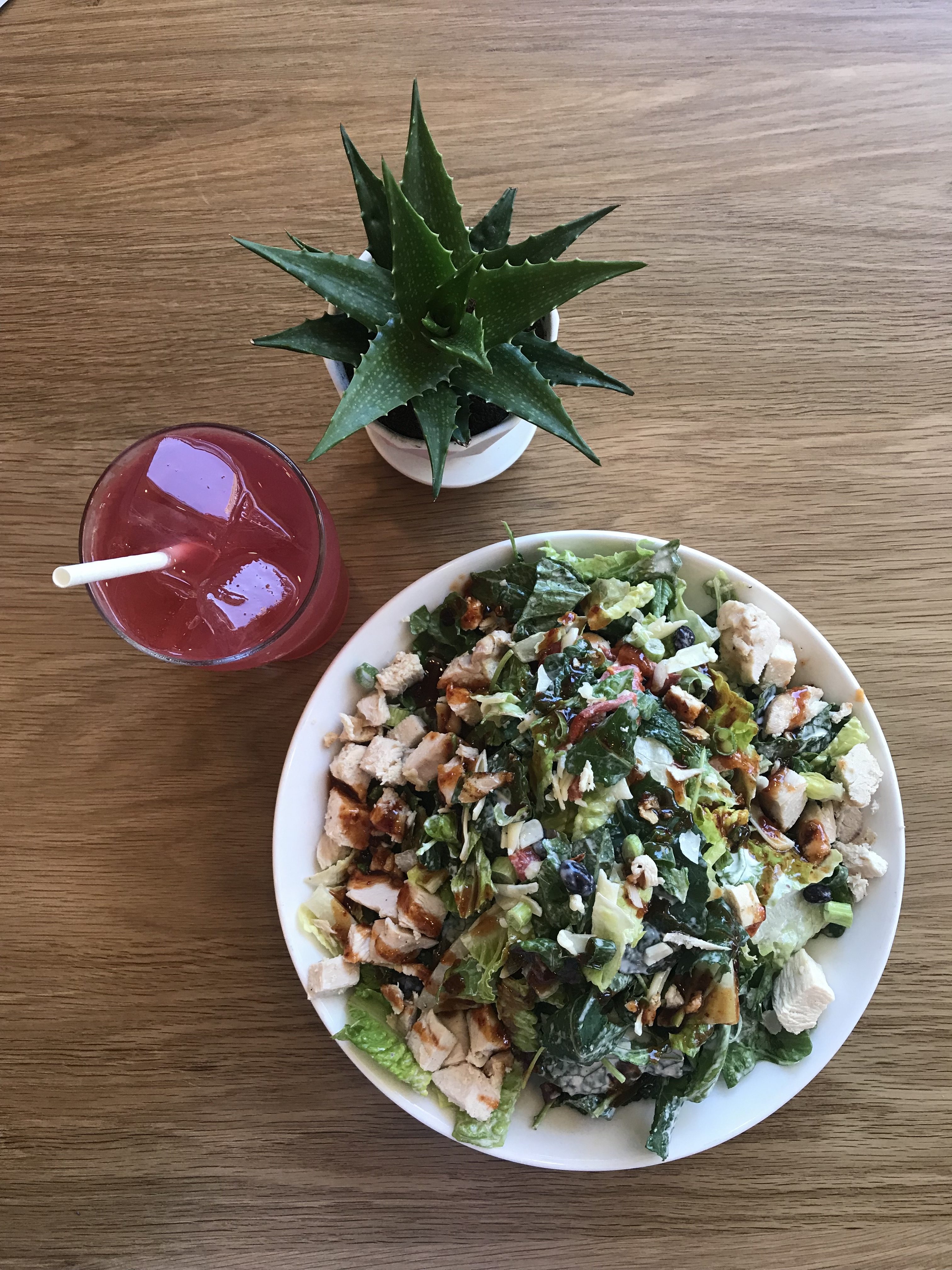 Despite its name, Flower Child's Mother Earth bowl contains no actual flowers. Instead, it's full of grains, good carbs and well-prepped vegetables. Topped with miso vinaigrette, this dish is one of the most filling and best-tasting vegan options in town. It's all peace and love from first bite.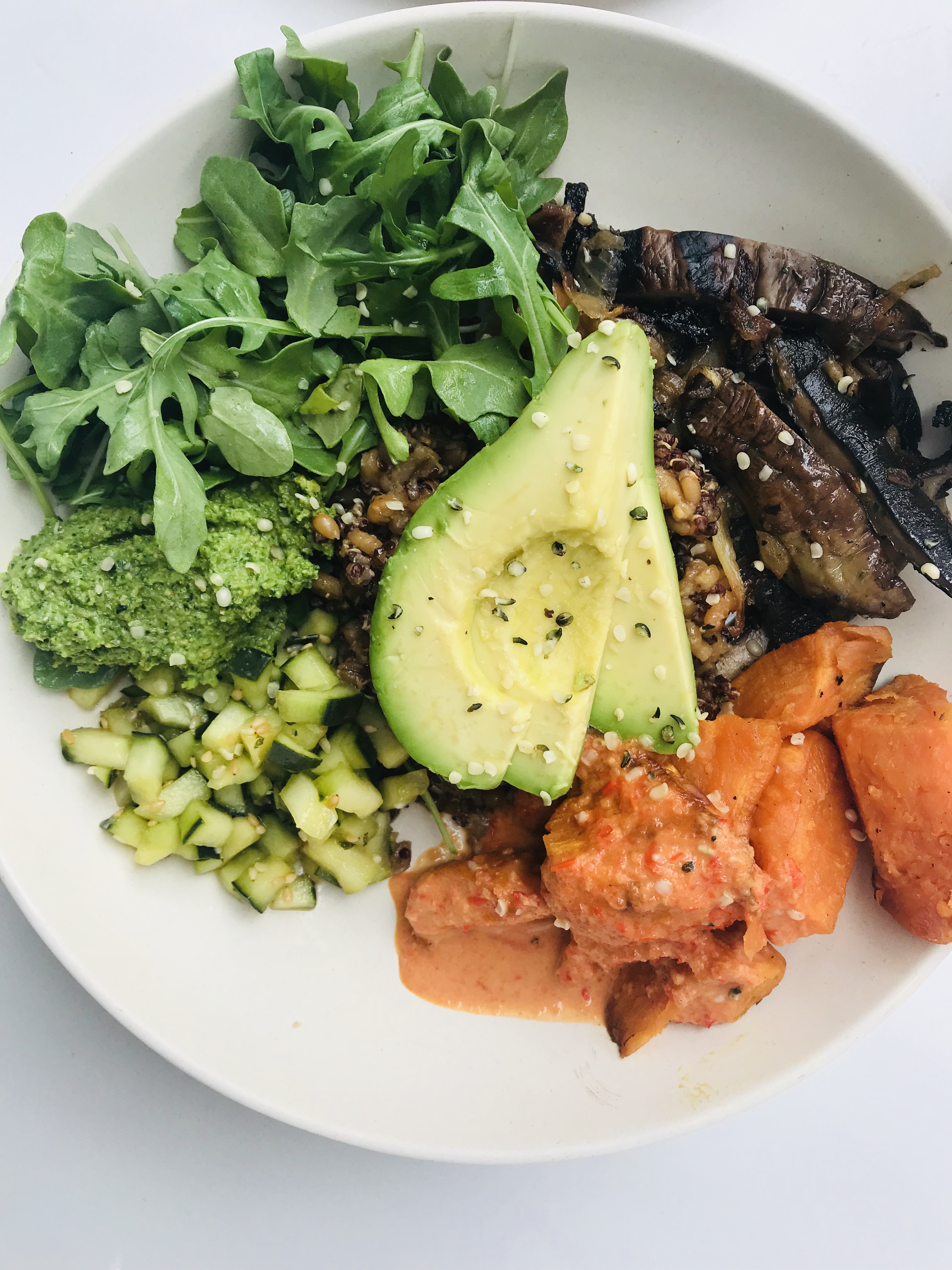 Try to look away from the "happy" side of this McKinney Avenue spot's menu and focus instead on the "healthy" side, where the grass is quite literally greener. We recommend the Bleu Balsamic, which boasts a shaved steak and spinach salad topped with tomatoes, onions, bleu cheese, basil and balsamic dressing. Listen up, folks, because this is importnat: Not all healthy options have to leave you feeling blue.
A whole slew of vitamin-packed vegetables fill this rainbow-colored option at this Uptown spot. And the sweet potato that's painted across the bottom of the bowl? It just begs for you to dip each of this bowl's vegetable into it. Accept that invitation, y'all.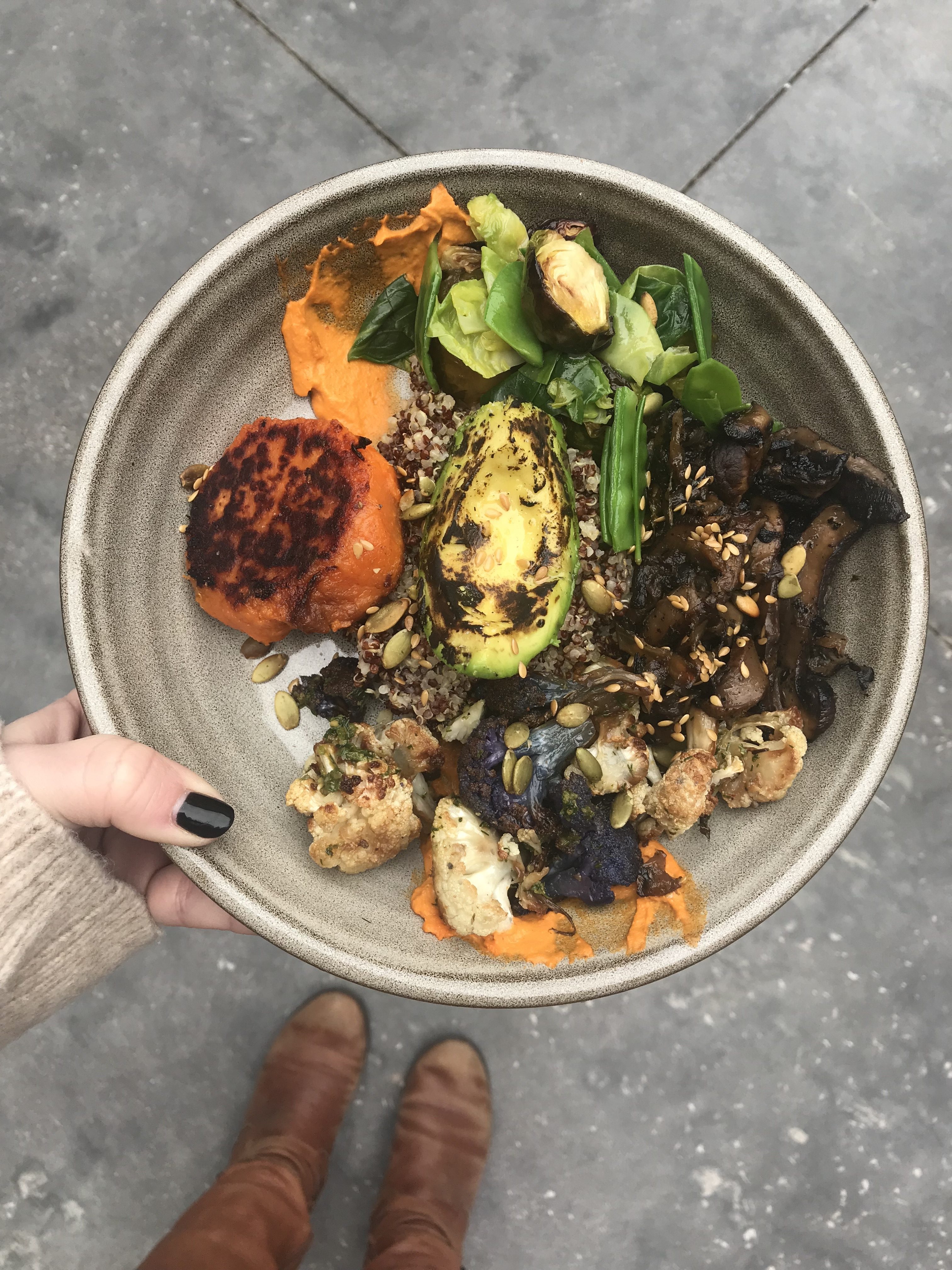 Malibu Poke's Wasabi Ponzu Salmon.
Just as poke trend is still going strong in Dallas, local chain Malibu Poke remains at the head of the entire class thanks to its extremely well-crafted recipes from acclaimed area chef Matt McCallister. While you're welcome to customize your selection to your choosing here, we can't recommend the Wasabi Ponzu Salmon bowl enough. Pro tip: Sub the standard rice for a 50-50 mix of cauliflower rice and kale to feel even less guilty about this indulgence.
Bartaco's Roasted Duck Rice Bowl.
Bartaco is the beachy, family-friendly California transplant you never knew you needed in your life. And while its vegetarian options are excellent, it's the meaty roasted duck here that really packs a surprising flavor punch. It doesn't really matter which bowl you order here; so long as it's topped with that goodness, your taste buds will be pleased.
Jose on Lovers's Carrot-Mango Tuna Aguachilé.
Not quite ceviche, the various aguachilé dishes created by Jose chef Anastasia Quinones are as flavorful as they are colorful. They're light, bright and punctuated with vinegar and fresh herbs — the carrot-mango tuna option, in particular. By the time you reach your last bite, you'll be planning your next visit.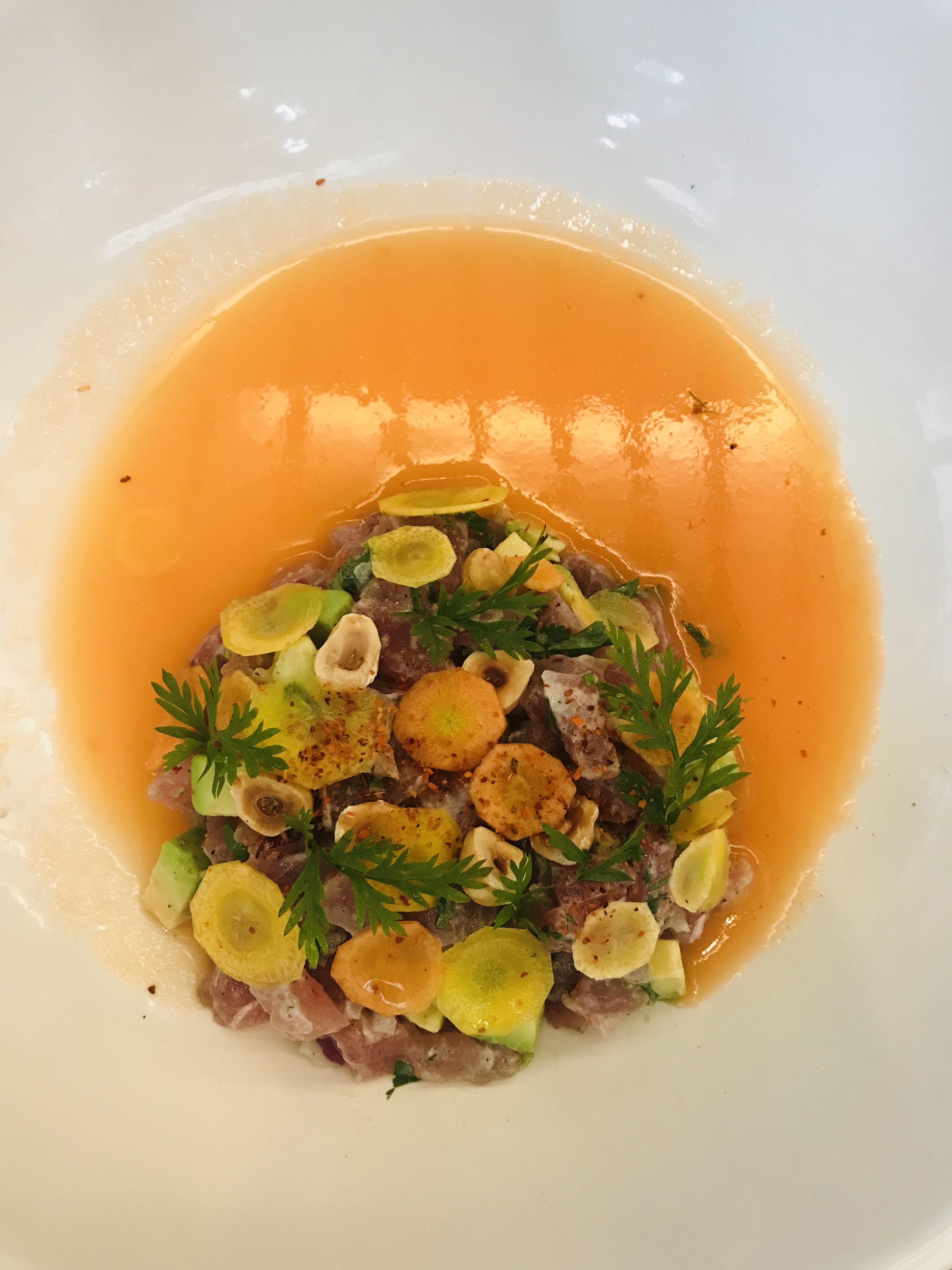 All photos (Instagram embeds notwithstanding) by foodbitch.