The 500 Most Famous Dallasites, Dead or Alive.
Welcome to Ranked, our recurring column in which we take a long, hard look at oddly specific things pertaining to Dallas and tell you the order in which you should care about them.
We don't always list at Central Track. But, when we do, we like to list longer and harder than anyone else in town.
So when we decided to assemble a listicle chronicling the most famous Dallasites, living or dead, capping things off at 500 just seemed right.
It's a solid, round number to settle upon.
Still, making this list proved both easier and harder than we originally anticipated.
Finding famous Dallasites was the easy part, really: We had no trouble coming up with an initial list several hundred names longer than we needed. As for ranking them? It was more tedious than difficult, mostly: Our system was weighted heavily on the number of results Google generated when searching for these names.
As for what makes a Dallasite? That was admittedly a bit trickier. First, we wanted to include people whose ties are to Dallas county, which left a few notable Tarrant county residents in the cold. But we also included people who lived their lives here for only their pre- or post-fame years, too — so long as they'd spent at least a significant chunk of time in town.Hence, why we decided to include notable SMU alumni as well.
But what of the tens of thousands of professional athletes that have played for Dallas teams? There, we just tried to pare things down to the most notable names among those that were either born or raised here or continued to maintain residence here after their playing careers ended.
Anyway, now that we're on the same page, here's the mammoth, ordered list of Dallas' most famous residents, living or dead, at this very moment — plus a brief note about what made each person famous in the first place.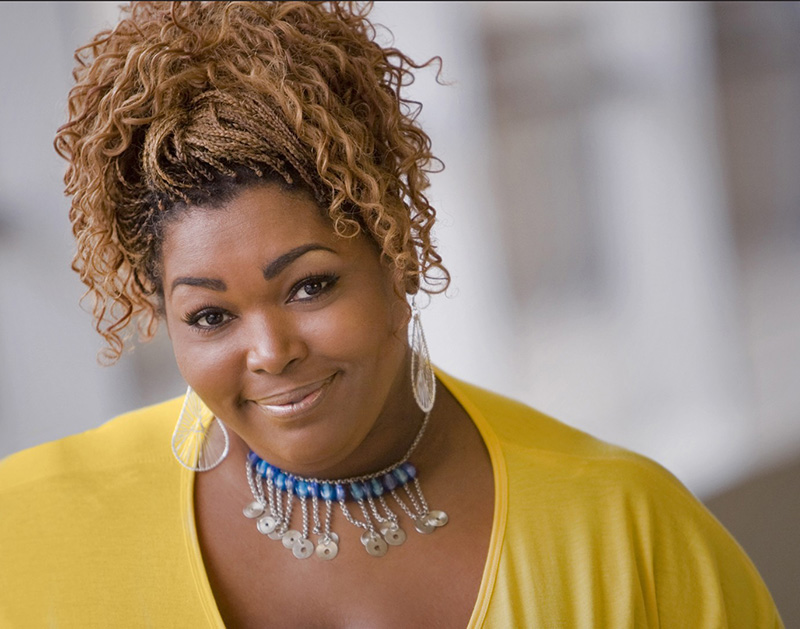 Liz Mikel, No. 470.

500. Bob Goodrich (15-time Emmy-winning producer best known for Monday Night Football)
499. Angus G. Wynne (businessman and developer that founded Six Flags Over Texas)
498. E. King Gill (Texas A&M University's 12th man)
497. Perry Nichols (painter and leader of the Texas Regionalist movement known as "The Dallas Nine," and one of the mural artists at the Lakewood Theater in Dallas)
496. George Gimarc (disc jockey and radio programmer, whose The Rock & Roll Alternative was the country's first New Wave/punk radio show)
495. Frank X. Tolbert (journalist, author and chili-enthusiast that co-founded the World Chili Championship held annually in Terlingua)
494. Leslie McDonel (Broadway actress and Hall of Fame tennis player)
493. Kenny Troutt (billionaire businessman that founded Excel Communications)
492. Mary Ellen Weber (scientist and NASA astronaut)
491. Willis Adcock (chemist, electrical engineer and professor that worked on the first atomic bomb)
490. Mike Rhyner (radio talk show host and sports radio pioneer)
489. Pete H. Pappas (restaurateur, co-founder of Pappas restaurants)
488. Barbara "The Butter Queen" Cope (famous rock 'n' roll groupie immortalized in many songs)
487. Richard Saeger (gold medal-winning Olympic swimmer)
486. David Browning (gold medal-winning Olympic diver)
485. Frank Campagna (muralist and gallery owner)
484. Ray Lee Hunt (billionaire businessman)
483. Bettye Danoff (professional golfer and LPGA co-founder)
482. Charlie Brackins (one of the first African-Americans quarterbacks in the NFL)
481. Shaun Jordan (gold medal-winning Olympic sprinter)
480. John Tyson (chair of Tyson Foods)
479. Henry Garrett (inventor, responsible for founding WRR)
478. Sheryl Stamps Leach (creator of Barney the Dinosaur)
477. Chryste Gaines (five-time gold medal-winning Olympic sprinter)
476. Elizabeth Forsythe Hailey (journalist and playwright)
475. Ajai Sanders (actress and comedian)
474. Tim Byres (chef and owner of SMOKE restaurant)
473. Brad Sham (Dallas Cowboys radio broadcaster)
472. Kelcy Warren (billionaire businessman)
471. George Dahl (architect that designed the Art Deco structures at Fair Park)
470. Liz Mikel (actress best known for roles in Welcome Home Roscoe Jenkins and Friday Night Lights)
469. Artemis Pebdani (actress best known for her role in It's Always Sunny in Philadelphia)
468. Jim Dauterive (executive producer of Bob's Burgers and King of the Hill, and the namesake of KotH character Bill Dauterive)
467. Bette Nesmith Graham (inventor of Liquid Paper)
466. Marvin Runyon (U.S. Postmaster General, CEO of Nissan USA and Head of the Tennessee Valley Authority)
465. Steve Lundquist (gold medal-winning Olympic swimmer)
464. Jim Seals (musician, and member of duo Seals and Crofts)
463. David Dick (CBS News correspondent)
462. Ephraim Owens (professional trumpeter that has toured with Dirty Dozen Brass Band and Mumford and Sons, among others)
461. Jerry Mays (Kansas City Chiefs (position) and Super Bowl champion)
460. Sarah T. Hughes (first female US District Court judge, only female to swear in a US President, first herad Roe v. Wade)
459. Michael Weiss (jazz pianist, composer, bandleader and recording artist)
458. Glen Waggoner (Hall of Fame baseball writer, founder of ESPN The Magazine and co-founder of Rotisserie Baseball league)
457. Clarice Tinsley (news broadcaster)
456. Deborah Coonts (author best known for her Lucky O'Toole Las Vegas Adventures series)
455. Gary Jacobs (executive producer/writer best known for Empty Nest and Newhart)
454. Richmond Webb (Miami Dolphins offensive tackle, and seven-time Pro Bowler)
453. Jim Thurman (comedy television writer that worked on The Muppet Show, among others)
452. Norman Brinker (restaurateur that founded Steak and Ale and invented the self-serve salad bar)
451. Abner Haynes (Kansas City Chiefs running back, and four-time Pro Bowler)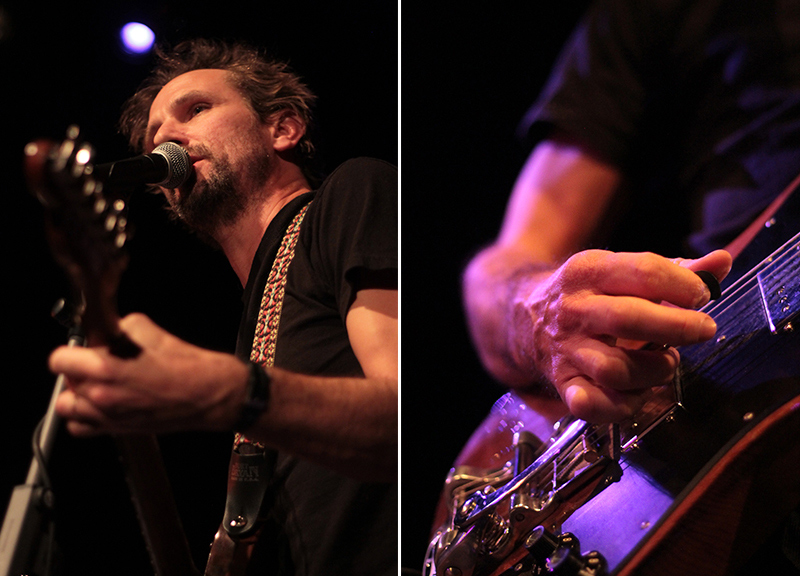 Will Johnson, No. 437.

450. James L. Holloway Jr. (U.S. Navy four-star admiral and superintendent of the U.S. Naval Academy, 1947–50)
449. Bill Meeks (founder of PAMS, the largest jingles firm in the world)
448. Norm Hitzges (talk radio host)
447. Chris Adams (professional wrestler)
446. Randy Galloway (sports columnist, talk radio host)
445. Ruth Collins Altshuler (voted No. 1 philanthropist in the world)
444. David Chalk (California Angels All-Star infielder)
443. Heather Armbrust (IFBB professional bodybuilder)
442. Brent Best (frontman of Slobberbone)
441. Neil Cohen (professional soccer player, member of the U.S. Men's National team)
440. Alton Lister (Milwaukee Bucks power forward)
439. Jack Wyatt (priest and television personality)
438. Patrick Stark (celebrity chef and television personality)
437. Will Johnson (frontman of Centro-matic)
436. James V. Cornehls (attorney, professor, author)
435. Sarah Horton Cockrell (Dallas' first millionaire)
434. Michael Huffington (politician, LGBT activist and husband of The Huffington Post co-founder Arianna Huffington)
433. Pinky Higgins (Philadelphia Athletics third baseman, Boston Red Sox manager and three-time All Star)
432. Tre Wilcox (contestant on Top Chef Season 3)
431. Michael Yeargan (Tony Award-winning set designer)
430. David Hudgins (lawyer and screenwriter that worked on Friday Night Lights, Everwood and Parenthood)
429. Scott Waara (Tony Award-winning actor)
428. Jim Mattox (Attorney General of Texas and U.S. Congressman)
427. David Cush (president and CEO, Virgin America airlines)
426. Jessie Armstead (New York Giants linebacker, and five-time Pro Bowler)
425. Willis Alan Ramsey (singer-songwriter that wrote "Muskrat Love")
424. Arch West (inventor or Doritos)
423. Clint Murchison (businessman and founder of the Dallas Cowboys)
422. R.L. Thornton (businessman, Dallas mayor, and State Fair of Texas president that acquired Big Tex)
421. Richard Dominguez (comic book artist best known for creating the El Gato Negro series)
420. Pete Delkus (meteorologist)
419. Marvin Lee Aday (musician better known as Meat Loaf)
418. Tim DeLaughter (frontman of The Polyphonic Spree)
417. Kurt Thomas (gold medal-winnning Olympic gymnast and star of Gymkata)
416. Mark Matlock (youth pastor and Christian author)
415. J. David Spurlock (graphic artist and founder of Vanguard Production)
414. Robert Dennard (electrical engineer, inventor of dynamic random access memory)
413. Steve Ramsey (NFL punter/quarterback)
412. John Tesar (celebrity chef, television personality, owner of Spoon and Knife)
411. Dan Smoot (journalist, author, radio and television commentator)
410. Dr. Robert W. Haley (Chief of Epidemiology, University of Texas Southwestern Medical School, and perhaps the country's leading authority on Gulf War Syndrome)
409. Morgana Shaw (actress best known for roles in I Love You Phillip Morris and Secondhand Lions)
408. Wayne Morris (NFL running back)
407. William Lester (painter and leader of the Texas Regionalist movement called "The Dallas Nine")
406. Lulu Roman (Hee Haw personality)
405. Kent Rathbun (celebrity chef and owner of Abacus)
404. Robert Richardson (race car driver)
403. Eric Nadel (Hall of Fame Texas Rangers radio broadcaster)
402. Tim Choate (television actor known for roles on Dragnet and Babylon 5)
401. Charles Albright (serial killer known as The Eyeball Killer)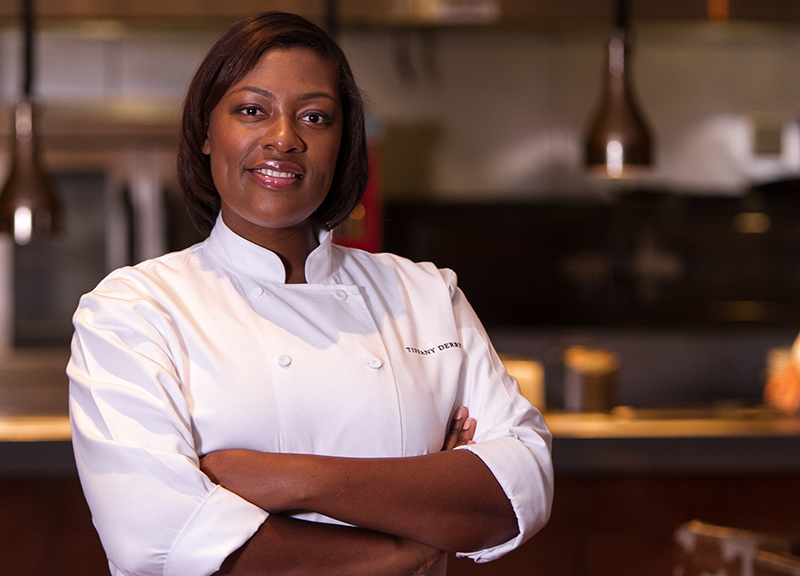 Tiffany Derry, No. 364.

400. Pat Corley (actor best known for his roles on Murphy Brown and Hill Street Blues)
399. Betty Jameson (professional golfer, co-founder of the LPGA and three-time major winner)
398. Jerry M. Pittman (Attorney that exhumed Lee Harvey Oswald in 1981 for a second autopsy)
397. Jerry Haynes (actor and children's television host "Mr. Peppermint")
396. Jim Schutze (Dallas Observer columnist, and author)
395. George McFarland (actor best known for playing Spanky on Our Gang)
394. Robert Rowling (founder of TRT Holdings, which owns Omni Hotels and Gold's Gym)
393. Doug English (Detroit Lions defensive tackle, and four-time Pro Bowler)
392. Everson Walls (Dallas Cowboys defensive back, four-time Pro Bowler, and Super Bowl champion)
391. Burton Gilliam (character actor best known for his role in Blazing Saddles)
390. Brent Bourgeois (Christian rock musician and producer)
389. Andrew Beal (banker, and Dallas' richest man)
388. David Beecroft (television actor best known for his roles on Falcon Crest, Melrose Place and Dr. Quinn, Medicine Woman)
387. Mike Morgan (Seattle Seahawks linebacker)
386. Thomas R. Phillips (Chief Justice Texas Supreme Court, 1988-2004)
385. Megan Mylan (Academy Award-winning documentarian known for Smile Pinki and Lost Boys of Sudan)
384. Matthew Silverman (Tampa Bay Rays general manager)
383. Jack Wilson Evans (CEO of Cullum Companies, which owns Tom Thumb Grocery Stores)
382. Mike Scaccia (guitar player for Ministry and Rigor Mortis)
381. George Kessler (city planner and architect, not only responsible for designing Fair Park, but over 200 other projects in 100 cities worldwide)
380. Belita Moreno (actress best known for her role on George Lopez)
379. Jimmy Jones (San Diego Padres starting pitcher)
378. Big Lurch (rapper best known for murdering and eating his girlfriend while high on PCP)
377. Mariano "Mario" Martinez (inventor of the frozen margarita machine)
376. Sahara Davenport (drag queen)
375. Mark Sanford (NBA/Harlem Globetrotters point guard)
374. Tim Cowlishaw (sports writer, and television personality)
373. Fritz Von Erich (professional wrestler)
372. Ralph Guldahl (professional golfer and three-time major winner)
371. Georgia Carroll (model/actress/singer famous for posing for "The Spirit of the Centennial" statue at the 1936 Dallas World's Fair and Texas Centennial)
370. Tommy Bond (actor best known for playing Butch on Our Gang)
369. Tim Headington (CEO of Headington Oil, film producer, and real estate developer that owns the Joule hotel)
368. John Congleton (musician and producer)
367. Trevor Rees-Jones (billionaire founder of Chief Oil and Gas)
366. MC 900 Ft. Jesus (experimental hip-hop musician best known for the song "If I Only Had a Brain")
365. Randall Zisk (television director/producer most known for Monk and Lois & Clark: The New Adventures of Superman)
364. Tiffany Derry (celebrity chef, and reality television star)
363. Symbolyc One (Grammy-winning hip-hop producer)
362. Phil Romano (restaurateur known for founding Fuddruckers, Macaroni Grill, EatZi's and Trinity Groves)
361. Ed "Too Tall" Jones (15-year Dallas Cowboys defensive end)
360. Dean Fearing (celebrity chef known as "The Father of Southwestern Cuisine")
359. Tex Schramm (Hall of Fame Dallas Cowboys general manager known for innovations like instant replay, the red zone, moving the goal posts to the back of the end zone, pushing to start the NFL Combine and the Dallas Cowboys Cheerleaders)
358. Michael A. Jenkins (co-founder of Six Flags Amusement Parks and winner of six Tony Awards)
357. Tony Mitchell (Detroit Pistons forward)
356. Samuel David Dealey (Navy submarine hero)
355. Harrison Frazar (professional golfer)
354. Tracey Needham (television actress best known for her role in Life Goes On)
353. Kyle Gann (classical composer, musicologist, music critic, author, and educator)
352. Mickey Raphael (Willie Nelson's longtime harmonica player)
351. Colby Donaldson (television personality)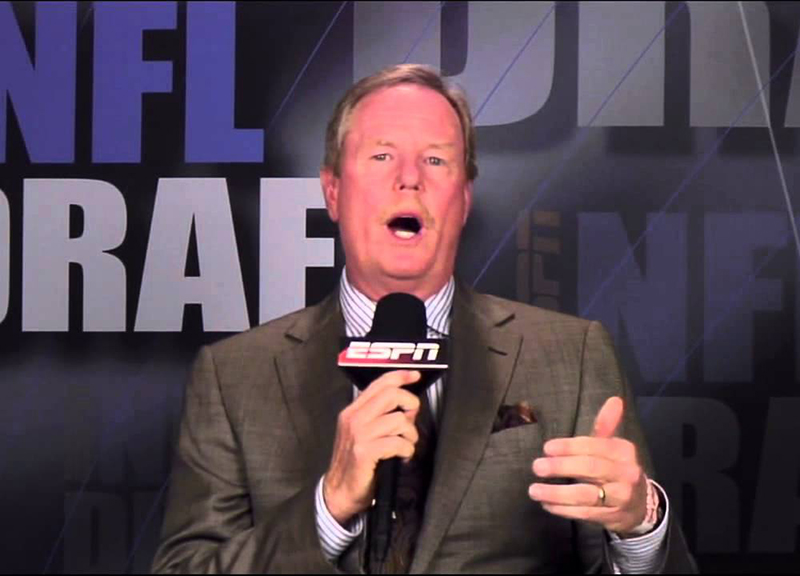 Ed Werder, No. 310.

350. B.W. Stevenson (country musician most known for writing "My Maria")
349. J.D. Tippit (police officer killed by Lee Harvey Oswald)
348. Mason Musso (singer-guitarist for Metro Station)
347. Jim Adler (the Texas Hammer)
346. Michael Levy (founder of Texas Monthly)
345. Rolando Blackman (four-time All-Star Dallas Mavericks guard whose No. 22 is one of just three retired Mavericks jerseys)
344. Jason Smith (St. Louis Rams offensive tackle)
343. Louise Latham (actress best known for her roles on Bonanza, Gunsmoke, Hawaii Five-O and Designing Women)
342. John Ford Coley & "England Dan" Seals (musicians best known for hit song "I'd Really Love to See You Tonight")
341. A. Maceo Smith (civil rights activist)
340. Robert Hoffman (co-founder of National Lampoon)
339.Tommy Habeeb (television personality, host of Cheaters)
338. Tony Battie (NBA center)
337. Robert Tilton (disgraced televangelist)
336. Bryan Holaday (Detroit Tigers catcher)
335. Karan Ashley (actress best known for her role in the Power Rangers franchise)
334. Stephan Pyles (celebrity chef and Southwestern cuisine pioneer)
333. Brad Davis (Dallas Mavericks point guard whose No. 15 was the first jersey retired by the team)
332. Derian Hatcher (longest serving Dallas Stars captain, 1999 Stanley Cup champion)
331. Jim Heath (frontman of Reverend Horton Heat)
330. Taylor Teagarden (New York Mets catcher)
329. Earl Stewart, Jr. (first Golf Pro to ever win a tournament on his home course, the 1961 Dallas Open)
328. Joey Slotnick (actor most known for his role in Twister)
327. Stone Johnson (Olympic sprinter, and Kansas City Chiefs kick returner)
326. Joe Riley (special effects artist known for his work on the Blade franchise, and founder of parody religion, the Church of the SubGenius)
325. Gibby Haynes (frontman of Butthole Surfers)
324. John Roach (Green Bay Packers quarterback/defensive back, and one of the oldest pro football players still living)
323. Bill Clements (Governor of Texas from 1979-1983, 1987-1991)
322. John Carona (Texas State Senator)
321. Todd Wagner (co-founded Broadcast.com, owner of 2929 Entertainment)
320. Andy Sidaris (Emmy-winning ABC Sports director, who claimed to be the first person to ever put a camera in an end zone)
319. Gloria Campos (news broadcaster)
318. Nancy Brinker (founder of Susan G. Komen for the Cure)
317. Stanley Marcus (chairman of Neiman Marcus)
316. Donnie Nelson (Dallas Mavericks general manager)
315. Deryl Dodd (country singer-songwriter)
314. Forrest Gregg (Hall of Fame Green Bay Packers tackle, and three-time Super Bowl champion)
313. Mark Hallett (artist best known for his prehistoric illustrations)
312. John Jefferson (NFL wide receiver and Arizona State's all-time receptions leader)
311. Steve Bartlett (U.S. Congressman, 1983-1991)
310. Ed Werder (sports reporter)
309. Beth Henley (screenwriter and playwright most known for Crimes of the Heart)
308. Clark Hunt (CEO of Kansas City Chiefs)
307. Charley Taylor (Hall of Fame Washington Redskins wide receiver)
306. Brad Hawkins (actor best known for his roles in VR Troopers and Boyhood)
305. Johnny Quinn (Olympic bobsledder and door buster)
304. Bobby Patterson (soul singer)
303. Wendy Kopp (founder of Teach for America)
302. Jim Wright (Speaker of the United States House of Representatives, 1987–1989)
301. Abraham Zapruder (famously captured the JFK assassination on video)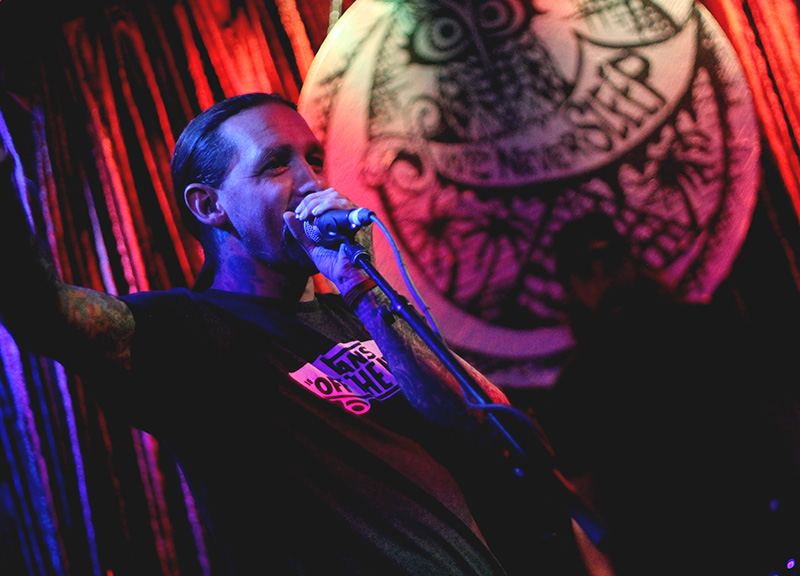 Oliver Peck, No. 296.

300. Julie Miller (alt-country singer-songwriter)
299. Page McConnell (keyboardist for Phish)
298. Harold Simmons (billionaire businessman)
297. Adolphus Busch (beer magnate)
296. Oliver Peck (tattoo artist and reality television personality)
295. Victoria Spivey (blues singer, songwriter)
294. Acie Law (NBA point guard)
293. Lil' Wil (rapper best known for his hit song "My Dougie")
292. Duane Thomas (Dallas Cowboys running back)
291. Paige Hurd (actress, best known for her role on Everybody Hates Chris)
290. Gordon Mathews (inventor of Voice Mail)
289. Larry Groce (songwriter and host of NPR's Mountain Stage)
288. Gerald J. Ford (billionaire businessman, and namesake of SMU's football stadium)
287. Tom C. Clark (U.S. Supreme Court justice)
286. Henry Calvin (actor best known for his role on Zorro)
285. James Cronin (Nobel Prize-winning physicist)
284. Jeffrey Skilling (CEO of Enron)
283. Michael Carter (San Francisco 49ers defensive lineman and 1984 Olympics silver medalist in shot put)
282. Chris Sheffield (actor best known for his role in Maze Runner)
281. Steve Jurvetson (venture capitalist investor in Hotmail)
280. Don January (pro golfer, winner of 10 PGA Tour Titles, including the 1967 PGA Championship)
279. Mr. Lucci (rapper)
278. John Wiley Price (outspoken Dallas County Commissioner)
277. Boobie Miles (high school football player and subject of the book Friday Night Lights)
276. Lacey Von Erich (professional wrestler)
275. Craig Zisk (television director and producer best known for The Larry Sanders Show and Weeds)
274. Kerry Von Erich (professional wrestler)
273. Raymond Berry (Hall of Fame Baltimore Colts wide receiver and New England Patriots head coach)
272. Richard Bass (ski resort owner and first person to climb the highest points on all seven continents)
271. Benny Binion (gambling icon, mob boss, founder of the World Series of Poker)
270. Russ Martin (radio talk show host)
269. Scott Verplank (professional golfer)
268. Kurt Eichenwald (journalist and author of The Informant)
267. Frank Slay, Jr. (songwriter, producer, A&R man that wrote "Tallahassee Lassie" and "Silhouettes")
266. Davey O'Brien (Philadelphia Eagles quarterback, and namesake of college football's Davey O'Brien Award)
265. Kurt Thomas (NBA power forward)
264. Debra Monk (Tony Award-winning actress)
263. Pat Summerall (legendary sportscaster)
262. Ron Chapman (legendary radio programmer and broadcaster)
261. Dale Hansen (television sportscaster)
260. Sam Acho (Arizona Cardinals linebacker)
259. Moises Hernandez (professional soccer player for FC Dallas)
258. Regina Taylor (Golden Globe-winning actress and playwright)
257. Travis Willingham (voice actor best known for his roles in Fullmetal Alchemist and Once Piece)
256. David Feherty (professional golfer, broadcaster and television personality)
255. Evan Daugherty (screenwriter that wrote Killing Season, Snow White and the Huntsman and Divergent)
254. David "Fathead" Newman (jazz saxophonist and member of Ray Charles' band)
253. Jack Nance (actor best known for his role in Twin Peaks)
252. Jerry Bailey (Hall of Fame jockey with 5,893 career wins)
251. Kenny Cooper, Sr. (Dallas Tornado goalie and MLIS champion)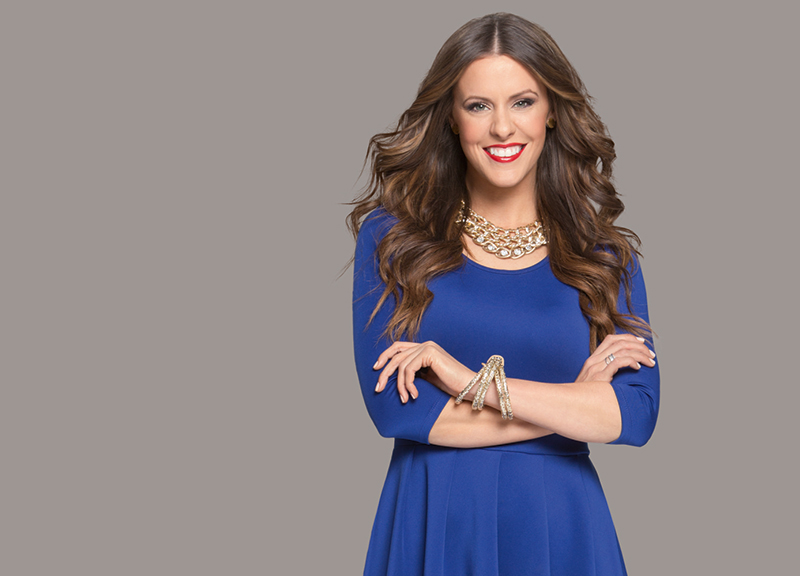 Courtney Kerr, No. 241.

250. Brian Baumgartner (actor best known for his role on The Office)
249. Mickey Jones (drummed on 17 Gold records, toured with musicians like Kenny Rogers and is also known for acting appearances in Home Improvement, among others)
248. Harriet Miers (White House Deputy Chief of Staff)
247. Daryl "Moose" Johnston (Dallas Cowboys fullback, three-time Super Bowl champ, television broadcaster)
246. Harvey Martin (Dallas Cowboys defensive end and Super Bowl MVP)
245. Paul Varghese (comedian)
244. Tashaun Gipson (Cleveland Browns safety)
243. Craig Watkins (Dallas County District Attorney since 2007; first African American to hold such office both county- and state-wide)
242. Carly Patterson (Olympic gold medal-winning gymnast and singer)
241. Courtney Kerr (style icon and reality television personality)
240. Terry Southern (author and screenwriter responsible for Dr. Strangelove and Easy Rider)
239. Bobbi Humphrey (flautist that appeared on Stevie Wonder's Songs in the Key of Life album)
238. Kevin Page (actor best known for his roles on Dallas and Seinfeld)
237. Bob Lilly (Hall of Fame Dallas Cowboys defensive tackle, 11-time Pro Bowler, and Super Bowl champion)
236. Vinnie Paul Abbott (drummer for Pantera)
235. Mike Rawlings (Dallas Mayor, Pizza Hut CEO)
234. Darrell Arthur (Denver Nuggets power forward)
233. Kevin McHale (actor best known for his role on Glee)
232. Bill Fagerbakke (actor best known for his roles on Coach and Spongebob Squarepants)
231. Peri Gilpin (actress best known for her role on Frasier)
230. Don Meredith (Dallas Cowboys quarterback and Monday Night Football commentator)
229. Anthony Randolph (NBA power forward)
228. Richard Speck (mass murderer known for raping and killing eight nursing students in Chicago in 1966)
227. Jesse Plemons (actor best known for his roles on Breaking Bad and Friday Night Lights)
226. Karen Brooks (country musician best known for her song "Faking Love")
225. Jack Kilby (Nobel Prize-winning physicist/engineer that invented the microchip)
224. Doyle Bramhall II (blues guitarist, singer and composer)
223. Glenn Morshower (actor, best known for his role in 24)
222. Kellie Rasberry (radio personality)
221. John Hinckley, Jr. (would-be assassin of President Ronald Reagan)
220. Spinderella (DJ for Salt-n-Pepa)
219. Dusty Hill (bassist for ZZ Top)
218. Brenda Vaccaro (Oscar-nominated and Golden Globe-winning actress)
217. "Cowboy Troy" Coleman (musician best remembered for attempting to combine country music and hip-hop)
216. Ron Woodroof (Dallas Buyers Club founder)
215. Wyatt Cenac (comedian, television personality)
214. Doak Walker (Hall of Fame Detroit Lions running back and namesake of college football's Doak Walker Award)
213. Derek Harper (Dallas Mavericks point guard who retired with the eleventh most steals and seventeenth most assists in NBA history)
212. Robert Edsel (businessman and author)
211. Terrance Williams (Dallas Cowboys wide receiver)
210. Chris Young (MLB starting pitcher and one-time Texas Ranger)
209. Ed Belfour (Hall of Fame Dallas Stars goalie and one of only two players to have won an NCAA championship, an Olympic Gold medal, and a Stanley Cup)
208. Alan Stern (leading NASA scientist)
207. Steve Holy (musician best known for the song "Good Morning Beautiful")
206. Ron Kirk (Dallas Mayor, Secretary of the State of Texas)
205. Allison Tolman (actress best known for her role in the television version of Fargo)
204. Don Carter (businessman and founding owner of both the Dallas Mavericks and the Dallas Sidekicks)
203. Yvonne Craig (actress best known for playing Batgirl in '60s Batman television series)
202. Ray Wylie Hubbard (Texas Country singer-songwriter best known for penning "Up Against the Wall, Redneck Mother")
201.Michael Martin Murphey (singer best known for his hit song "Wildfire")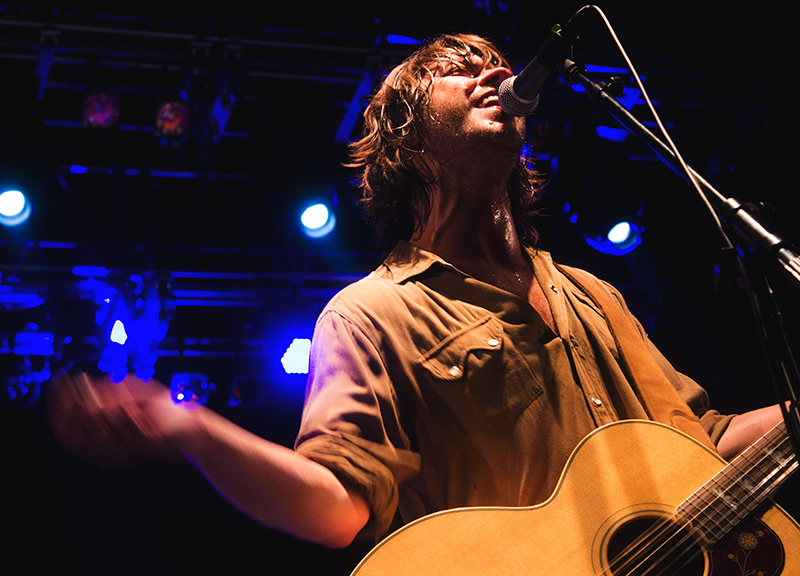 Rhett Miller, No. 170.

200. Charles Olivier (Emmy-winning screenwriter and documentary filmmaker)
199. David Berman (musician best known as the frontman of The Silver Jews)
198. William O'Neil (founder and publisher of Investor's Business Daily)
197. Willie Hutch (Motown singer/musician/songwriter that wrote The Jackson 5's "I'll Be There")
196. Big Tuck (rapper)
195. Michael Young (Texas Rangers infielder that leads the team in games played, hits, doubles, triples, at bats, strikeouts, extra-base hits and total bases)
194. Lamar Hunt (oilman, founder of the Kansas City Chiefs, member of three sport halls of fame and coiner of the term "Super Bowl")
193. Stephanie March (actress best known for her role on Law and Order: Special Victims Unit)
192. Richard Spencer (author, publisher, activist and president of The National Policy Institute)
191. Ramsey Clark (U.S. Attorney General)
190. Rafael Palmeiro (Texas Rangers first baseman, and one of only four players in the history of the MLB with both 500 home runs and 3,000 hits)
189. Candy Barr (stripper, burlesque dancer, model)
188. Michael Finley (Dallas Mavericks guard, and two-time All-Star)
187. Peter MacNicol (actor best known for his roles in Ally McBeal and Chicago Hope)
186. Ashleigh Banfield (television journalist)
185. Lefty Frizzell (influential honky-tonk musician)
184. Lucky Peterson (blues musician)
183. Astronautalis (indie rapper)
182. Blind Lemon Jefferson (the "Father of the Texas Blues")
181. Blind Willie Johnson (gospel-blues singer and slide guitarist)
180. Michael Urie (actor best known for his role on Ugly Betty)
179. Payne Stewart (professional golfer and winner of three majors)
178. Belle Starr (outlaw and Jesse James associate that's been immortalized in dime store novels and folk songs)
177. Sarah Jaffe (musician)
176. Mike Nesmith (actor-musician, member of The Monkees)
175. Blake Mycoskie (founder of TOMS Shoes)
174. Larry Allen (Hall of Fame Dallas Cowboys guard, 11-time Pro Bowler, and Super Bowl champion)
173. Tim Love (celebrity chef owner of Lonesome Dove Western Bistro, White Elephant Saloon and the Love Shack)
172. Domingo "Sam the Sham" Samudio (musician best known for his hit "Wooly Bully")
171. Ray Davis (billionaire and Texas Rangers co-owner)
170. Rhett Miller (musician best known for fronting Old 97's)
169. Tom Hicks (businessman, former owner of the Dallas Stars, Texas Rangers and Liverpool F.C.)
168. Miles Fisher (actor best known for roles on Gossip Girl and Mad Men)
167. Huddie "Lead Belly" Ledbetter (influential blues musician)
166. Stephen Scott Arnold (jingle writer known as "the least known, most heard composer in America")
165. Tony Dorsett (Hall of Fame Dallas Cowboys running back and Super Bowl champion)
164. Brett Hull (Hall of Fame Dallas Stars winger, ambassador of fun)
163. Paige Davis (host of television's Trading Spaces)
162. Jack Ingram (musician best known for his song "Wherever You Are")
161. Tim Brown (pro football player, nine-time Pro Bowler and the first ever wide receiver to win a Heisman Trophy)
160. Dorothy Malone (Academy Award-winning actress)
159. Jimmie Vaughan (blues guitarist and member of The Fabulous Thunderbirds)
158. Tom Landry (Hall of Fame Dallas Cowboys coach, innovator of the flex defense, two-time Super Bowl champion and has more playoff victories than any coach in the history of the NFL)
157. Hank Haney (golf instructor, and Tiger Woods' long-time swing coach)
156. Tatu (all-time greatest indoor soccer player)
155. Ebby Halliday (real estate broker/agent, businesswoman)
154. Randy White (Hall of Fame Dallas Cowboys linebacker and Super Bowl champion)
153. Anthony Kim (professional golfer)
152. Jack N. James (assistant director, Jet Propulsion Laboratory of the California Institute of Technology)
151. Linda Darnell (film actress with a star on "Hollywood Walk of Fame")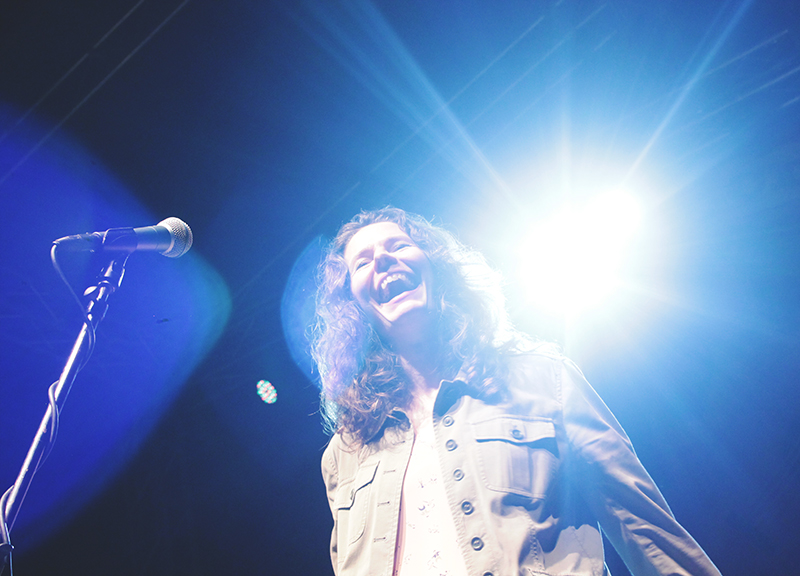 Edie Brickell, No. 136.

150. Eric Dickerson (Hall of Fame Los Angeles Rams running back)
149. Richard Rawlings (mechanic, race car driver and star of television's Fast N' Loud)
148. Janine Turner (actress best known for her role in Northern Exposure)
147. Trini Lopez (singer, guitarist)
146. Powers Boothe (actor best known for his roles in Deadwood, Tombstone and Nashville)
145. Christine Lakin (actress best known for role on Step by Step)
144. Phil McGraw (television's Dr. Phil)
143. Todd Oldham (fashion/interior designer)
142. Lawrence Wright (Pulitzer Prize-winning author)
141. Jamie Benn (captain of the Dallas Stars)
140. Tevin Campbell (R&B singer)
139. Charley Pride (country musician with 39 No. 1 hit songs)
138. Roger Staubach (Hall of Fame Dallas Cowboys quarterback and two-time Super Bowl champion)
137. Greer Garson (Academy Award-winning actress)
136. Edie Brickell (musician best known for the song "What I Am")
135. Lane Garrison (actor best known for his role on Prison Break)
134. "Hacksaw" Jim Duggan (professional wrestler and winner of the first-ever Royal Rumble)
133. Stephen Tobolowsky (character actor, perhaps best known for his role in Groundhog's Day)
132. Trammell Crow (major Dallas builder, real estate mogul and Asian art collector)
131. Jim Irsay (Indianapolis Colts owner)
130. Pat Garrett (old west lawman who killed Billy the Kid)
129. Kidd Kraddick (nationally-syndicated radio host and television personality)
128. Ernie Banks (Hall of Fame Chicago Cubs infielder)
127. Annie Clark (musician better known as St. Vincent)
126. Ben Kweller (singer-songwriter)
125. Bob Wills (the king of Western Swing)
124. Corey Kluber (Cy Young-winning Cleveland Indians starting pitcher)
123. Hunter Mahan (professional golfer)
122. T-Bone Walker (pioneering electric blues guitarist)
121. Larry Johnson (NBA player, Grandmama)
120. Melissa Rycroft (reality television personality)
119. Mary Kay Ash (founder, Mary Kay, Inc.)
118. Aaron Spelling (television producer responsible for Charlie's Angels, Beverly Hills 90210 and 7th Heaven)
117. Ryan Hunter-Reay (Indy car driver)
116. Kenyon Martin (New York Knicks All Star power forward)
115. T. Boone Pickens (billionaire business magnate)
114. Roy Hargrove (Grammy-winning jazz trumpeter)
113. Lee Trevino (professional golfer, six-time major winner)
112. Ryan Cabrera (musician best known for his song, "On the Way Down")
111. Byron Nelson (professional golfer, five-time major winner and namesake of the HP Byron Nelson Championship tournament)
110. Mike Modano (the NHL's all-time American-born goal scorer)
109. Christian Kane (actor)
108. Jack Ruby (nightclub owner and Lee Harvey Oswald assassin)
107. Sly Stone (Rock and Roll Hall of Famer and frontman of Sly and the Family Stone)
106. Freddie King (influential electric blues guitarist)
105. Scoot McNairy (actor best known for his roles on Halt and Catch Fire, Killing Them Softly and 12 Years a Slave)
104. Mike Judge (animator, director most famous for Beavis and Butthead, King of the Hill and Office Space)
103. Omar Gonzalez (MLS Soccer Player and member of the U.S. Men's National Team)
102. Thomas Haden Church (actor best known for his roles on Wings and Sideways)
101. Morgan Fairchild (actress)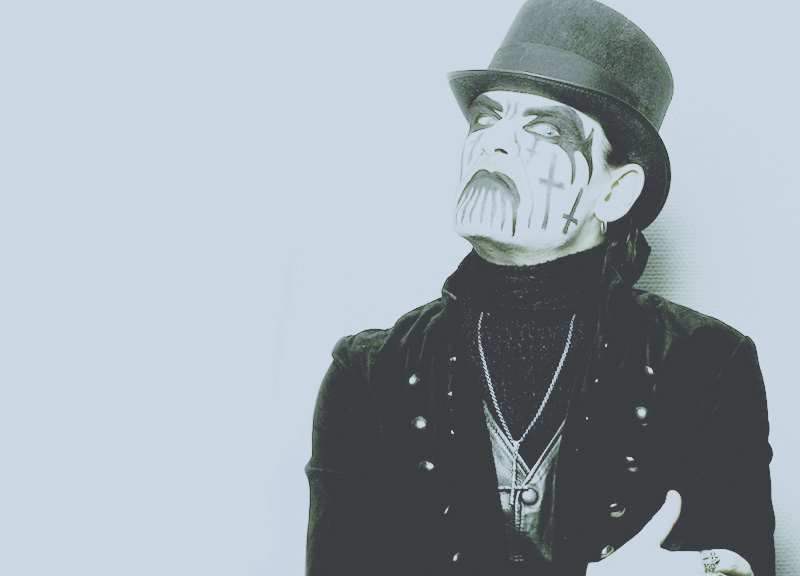 King Diamond, No. 57.

100. Bill Engvall (blue collar comedian)
99. Ray Price (Country Music Hall of Famer best known for his song "Crazy Arms")
98. Michael Irvin (Hall of Fame Dallas Cowboys wide receiver and three-time Super Bowl champion)
97. Nastia Liukin (Olympic gold medal-winning gymnast)
96. H. Ross Perot (businessman, presidential candidate)
95. Mike Ditka (Hall of Fame Dallas Cowboys tight end and Super Bowl-winning coach of da Chicago Bears)
94. Jason Castro (singer, American Idol contestant)
93. Terry Bradshaw (Hall of Fame Pittsburgh Steelers quarterback and four-time Super Bowl champion)
92. Josh Henderson (actor known for playing J.R. Ewing III in the Dallas reboot)
91. Buck Showalter (Baltimore Orioles manager, and three-time MLB Manager of the Year)
90. Lisa Loeb (musician, best known for her song "Stay")
89. Brooke Burns (actress)
88. Adriana Lynn (porn star)
87. Tex Avery (cartoonist responsible for creating Bugs Bunny, Daffy Duck and Porky Pig, among others)
86. Stephen Stills (Rock and Roll Hall of Fame musician and member of Buffalo Springfield and Crosby, Stills & Nash)
85. Frank James (outlaw and brother of Jesse James, who later became a shoe salesman in Dallas)
84. Dorrough (rapper most known for "Ice Cream Paint Job")
83. Jason Witten (Dallas Cowboys tight end that holds the NFL's second all-time receptions and yards at the position)
82. Doc Holliday (gunfighter, more remembered for his involvement in the Gunfight at the O.K. Corral than his brief tenure as a dentist in Dallas)
81. Boz Scaggs (musician)
80. Skip Bayless (noted author, sports columnist and Dallas Cowboys hater)
79. Carroll Shelby (race car driver, acclaimed car designer)
78. Michael Crabtree (San Francisco 49ers wide receiver)
77. Larry Hagman (actor best known for playing Major Nelson on I Dream of Jeannie and J.R. Ewing on Dallas)
76. LaMarcus Aldridge (Portland Trail Blazers power forward and three-time All Star)
75. "Dimebag" Darrell Abbott (guitarist for Pantera)
74. Nina Pham (nurse, and the first person to contract the Ebola virus in the United States)
73. Laura Bush (First Lady)
72. Luke Wilson (actor)
71. Troy Aikman (Hall of Fame Dallas Cowboys quarterback, three-time Super Bowl champion, television broadcaster)
70. John and Matthew Yuan (twin actors, screenwriters, comic book store owners)
69. Don Henley (drummer of The Eagles)
68. Sharon Tate (model/actress murdered by members of The Manson Family)
67. Neil and Carl Fletcher (corny dog inventors, State Fair of Texas heroes)
66. Lil Twist (rapper, bad influence of Justin Bieber)
65. Matthew Stafford (Detroit Lions quarterback, fastest player in NFL history to reach 20,00 passing yards)
64. Mickey Mantle (Hall of Fame New York Yankees center fielder, three-time MVP, 20-time All-Star and 7-time World Series champion)
63. Mitchell Musso (actor best known for his role on Hannah Montana)
62. Emmitt Smith (Hall of Fame Dallas Cowboys running back, NFL's all-time leading rusher, and Dancing With the Stars winner)
61. Elizabeth Mitchell (actress best known for her role on Lost)
60. Elliott Smith (singer-songwriter)
59. Jaimie Alexander (actress best known for her role in the Thor franchise)
58. Alex Jones (radio host and noted conspiracy theorist)
57. King Diamond (musician, death metal legend)
56. Piper Perabo (actress)
55. Lauren Graham (actress best known for her role on Gilmore Girls)
54. Mark Salling (musician, actor best known for his role on Glee)
53. Emily & Martie Erwin (musicians better known as two-thirds of the Dixie Chicks)
52. Angie Harmon (actress best known for roles on Law and Order and Rizzoli & Isles)
51. Nouman Ali Khan (CEO, Bayyinah Institute)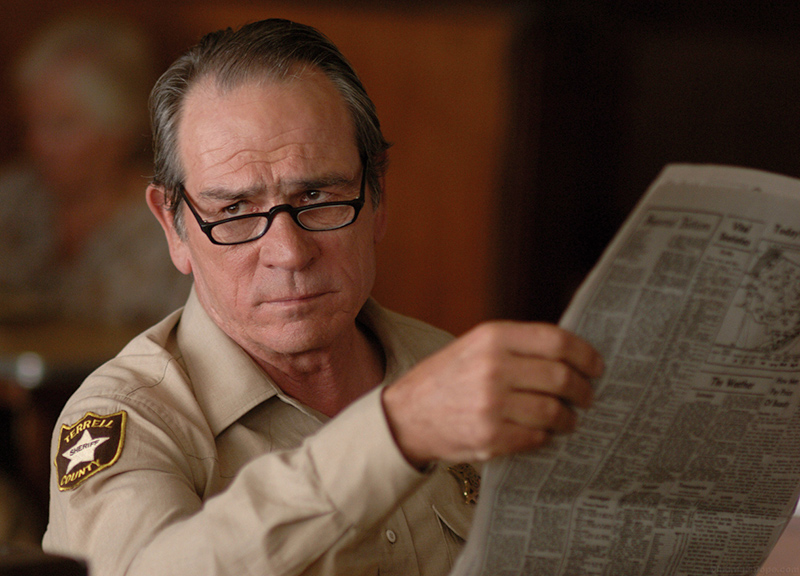 Tommy Lee Jones, No. 20.

50. Kathy Bates (Academy Award-winning actress)
49. Jerry Jones (Dallas Cowboys owner)
48. Sarah Shahi (NFL cheerleader and television personality)
47. Jayne Mansfield (actress, Playboy Playmate, Hollywood sex symbol)
46. Jordan Spieth (professional golfer, PGA's 2013 player of the year)
45. Gina Carano (actress, television personality and fitness model)
44. Robin Wright (actress)
43. Dennis Rodman (NBA Hall of Famer, five-time NBA champion)
42. Chace Crawford (actor best known for his role on Gossip Girl)
41. Jerry Hall (model, long-time girlfriend of Mick Jagger)
40. Bonnie Parker & Clyde Barrow (outlaws)
39. Johnny Simmons (actor best known for roles in Evan Almighty and Scott Pilgrim vs. the World)
38. Clayton Kershaw (Los Angeles Dodgers starting pitcher, NL MVP and three-time Cy Young winner)
37. Owen Wilson (actor)
36. Kirk Franklin (seven-time Grammy-winning contremporary gospel singer)
35. Mark Cuban (entrepreneur, Dallas Mavericks owner)
34. Michael Johnson (four-time Olympic champion sprinter)
33. Deion Sanders (Hall of Fame NFL cornerback, two-time Super Bowl champion)
32. Steve Miller (musician, whose greatest hits album is one of the best-selling records of all time)
31. Lecrae (Grammy-winning Christian rapper)
30. Chris Bosh (Miami Heat power forward, nine-time All Star and two-time NBA champion)
29. Dirk Nowitzki (Dallas Mavericks power forward, 12-time All Star, MVP and the team's all-time leading scorer)
28. Stevie Ray Vaughan (blues guitarist)
27. Bishop T.D. Jakes (Senior Pastor of The Potters House)
26. Melinda Gates (philanthropist, wife of Bill Gates)
25. Amy Acker (television actress best known for roles on Angel and Alias)
24. Tony Romo (Dallas Cowboys quarterback)
23. Lee Harvey Oswald (allegedly assassinated John F. Kennedy)
22. Ashlee Simpson (actress, singer, lip-syncher)
21. LeAnn Rimes (singer, best known the song "Blue")
20. Tommy Lee Jones (Academy Award-winning actor)
19. Glenn Beck (nationally syndicated, conservative television and radio host)
18. Jeff Dunham (ventriloquist, and third highest-paid comedian in America)
17. Jensen Ackles (television actor best known for roles in Smallville, Dawson's Creek and Supernatural)
16. Lance Armstrong (seven- zero-time Tour de France-winning cyclist)
15. Norah Jones (nine-time Grammy-winning musician)
14. Vanilla Ice (rapper)
13. George Michael (two-time Grammy-winning singer)
12. The D.O.C. (rapper, ghostwriter of N.W.A.'s biggest hits)
11. Kourtney Kardashian (socialite, reality television star)
10. Jamie Foxx (Academy Award-winning actor, musician)
9. Kelly Clarkson (three-time Grammy winning singer, American Idol winner)
8. Nick Jonas (actor, singer)
7. Chuck Norris (actor, martial artist)
6. Erykah Badu (the Queen of Neo-Soul)
5. George W. Bush (43rd president of the United States)
4. Jessica Simpson (actress, singer)
3. Demi Lovato (actress, singer)
2. Usher (singer, seller of over 65 million records)
1. Selena Gomez (actress, pop star)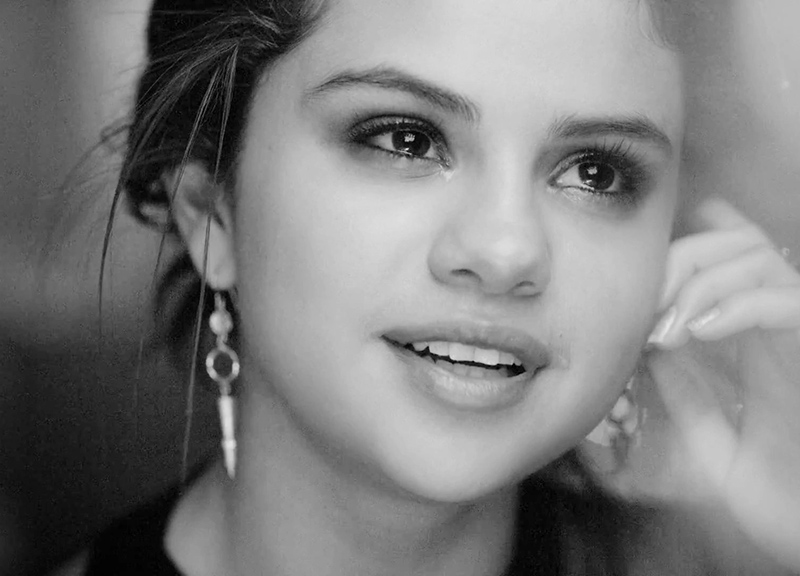 Selena Gomez, No. 1.