Fest Dates Are Best Dates.
Welcome to Perfect Date Night, a weekly feature that acts as your spirit guide for going on a perfect date in what is objectively Texas' best city, Dallas. Each week, we'll give you a night's worth of suggestions for a date night in a specific neighborhood, complete with recommendations for bars, restaurants, concerts, art shows, sporting events or, well, anything, really. Just make sure you include an emoji or two when you text your crush to invite them out.
Date Details.
• When: Friday night
• Duration: 8 hours.
• Number of Stops: Two (sorta).
• Modest Estimated Budget For Two: $200.
• Ballin' Estimated Budget For Two: $600.
• Romance Scale: Three out of five hearts.
We've oft said that fest friends are best friends. So, it stands to reason that couples that go to festivals together should be even better off, right? I think that's how that works, at least.
Anyways, this week we're headed to the Little D to date-night our way through Oaktopia and all that comes with it. Personal plug: Make sure to stop by the High Brew Coffee booth to say hey, to ya favorite DFW dating columnist (yours truly) who'll be there with cold coffee for you and your boo.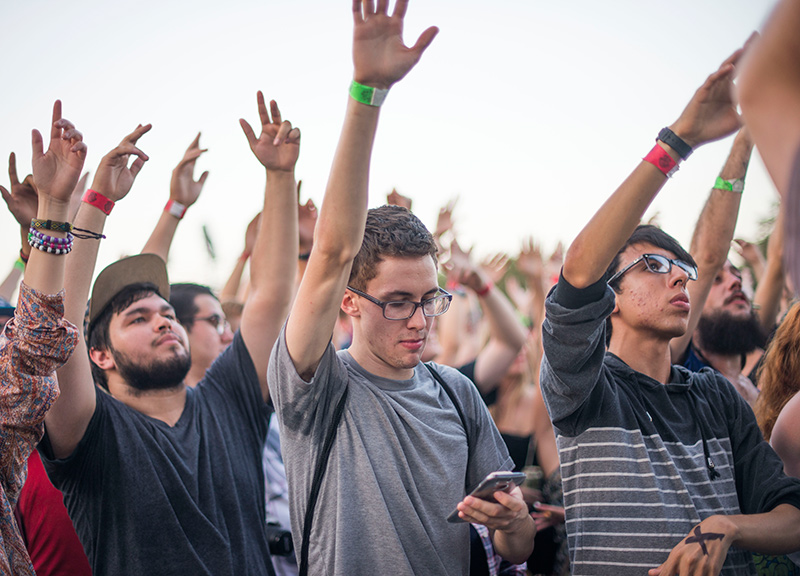 Photo by Lauren Rushing.

Oaktopia Music Festival (206 East Oak Street, Denton). Despite a crowded festival scene, Oaktopia comes out swinging for its fourth year, bringing a lineup packed with artists like Norah Jones, Best Coast, Rae Sremmurd, and almost 100 more. Run around catching y'all's favorite artists, spending too much on drinks (but still less than normal Dallas prices, tbh), grabbing free swag and bonding as you fight your way through the crowds together. And if it's going well, you can always keep the date going all day Saturday, too.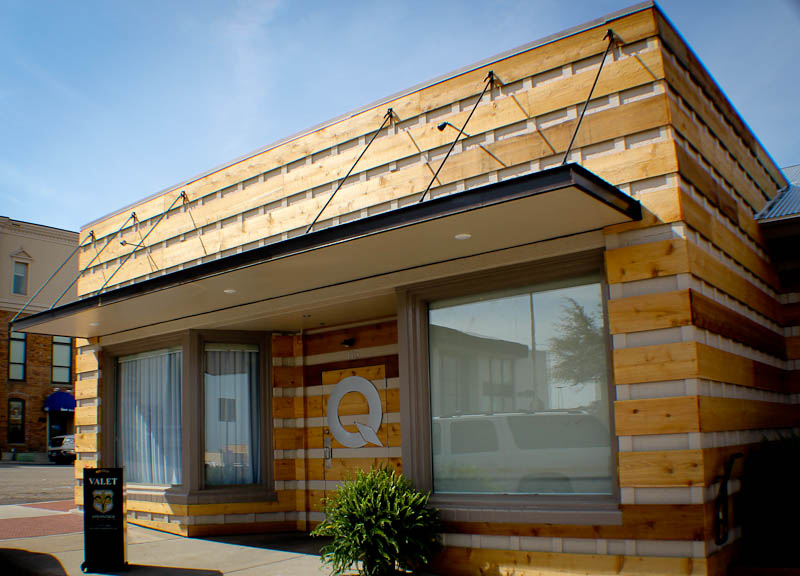 Photo by Erika Lambreton.

Back Dough at Queenie's Steakhouse (115 East Hickory Street, Denton). I've got to give props to the Dallas Observer and their recent "What to Eat and Drink in Denton During Oaktopia" article for this one. Among some other great suggestions was Queenie's Back Dough. I'm a donut person already, but having hot, fresh and, most importantly, delicious ones available from 11 p.m. to 1 a.m. sweetens the deal exponentially. Stop by their Austin Street entrance and give yourself the sugar rush you need to keep on jamming out.