Dallas Story-Telling Series Oral Fixation Is Really Coming Into Its Own This Season.
I was 16 and running for my junior class' student council vice president position the first time I can distinctly remember it happening. My stomach was in knots — painful knots, despite being nothing more than the product of my own imagination and fear.
You know the feeling, I'm sure. Pretty much everyone who has ever had to speak before a crowd has experienced it.
What was especially weird about this reaction, though, was that it was a wholly out-of-character response for me. I've never been a particular shy person. If I'm being perfectly honest, I've rarely met an audience I didn't like.
I think I know why the stomach knots and palm sweats came to me that morning in my high school's auditorium, though. I was giving a speech I didn't particular like — a hastily-thrown-together-the-night-before collection of jokes that my older sisters and mother had convinced me would go over well even though I knew in my heart that they wouldn't.
My jokes fell flat. Embarrassingly flat. Future-cripplingly flat.
I glanced over in the direction of where my closest friends were seated about halfway through my speech after one of my bigger jokes swings completely failed. They were laughing, alright. At me.
I didn't win the election, needless to say.
The point of this tale, I guess, is to say that I wholly understand the difficulties and fears of public speaking. I get why people hate, why they run from it, why they avoid it at all costs.
But that's what makes the performers at Nicole Stewart's monthly Oral Fixation: An Obsession With True Life Tales at the McKinney Avenue Contemporary such an impressive lot. Surely, they too have faced these fears at least once in their lives. And, yet, here they come each month in the MAC's black box theater, their performances coached up by Stewart, ready to share their stories — stories that, theoretically, are even more taxing to perform since they are a) supposed to be true, and b) penned by the performers themselves.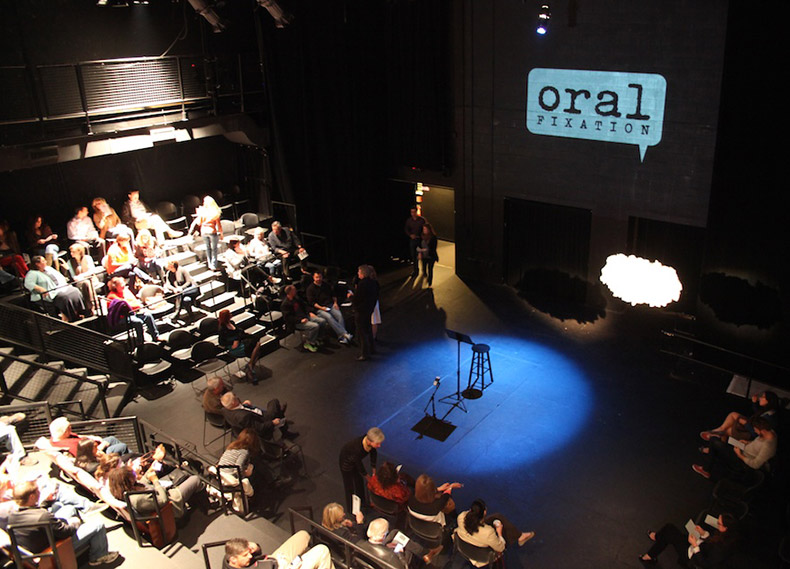 These people have guts. Better yet, at last night's "Cloud Nine"-themed reading — not unlike the "Best of Season One" reading we reported upon back in October — they proved themselves a talented bunch.
Actress Katherine Bourne's story of a love that never was charmed. Physician Cindy Corpier's story of a helicopter ride gone right and another gone horribly wrong riveted. Stewart's own newlywed freakout tale and flight attendant Sandy Jimeson's tale of one flight's injury-inducing bout with turbulence captivated. Corporate sales rep Robert Ferguson's coming-of-age summer camp tale inspired. And the two biggest highlights of the evening — gay rights activist Bruce Monroe's tale of the time he and some friends dressed in full drag aboard an Austin-bound Southwest Airlines flight, and writer Mandy Aguilar's confessions of her days as an indie rock groupie — just killed.
It's an interesting scene Stewart is building at these MAC show, to be sure. And, perhaps, it's one that might soon outgrow its current space; there were maybe — maybe — a handful of empty seats in the MAC's theater last night.
Catching Oral Fixation before it does outgrow its space is definitely worth — for the stories, of course, but also for the story you'll have to tell of way-back-when.
Here's hoping you don't get stomach knots when you tell that one.
Catch the next Oral Fixation on Tuesday, February 12, when the theme will be "Playing The Field." For more information on Oral Fixation, plus links to recordings of past stories, go here.
Nicole Stewart…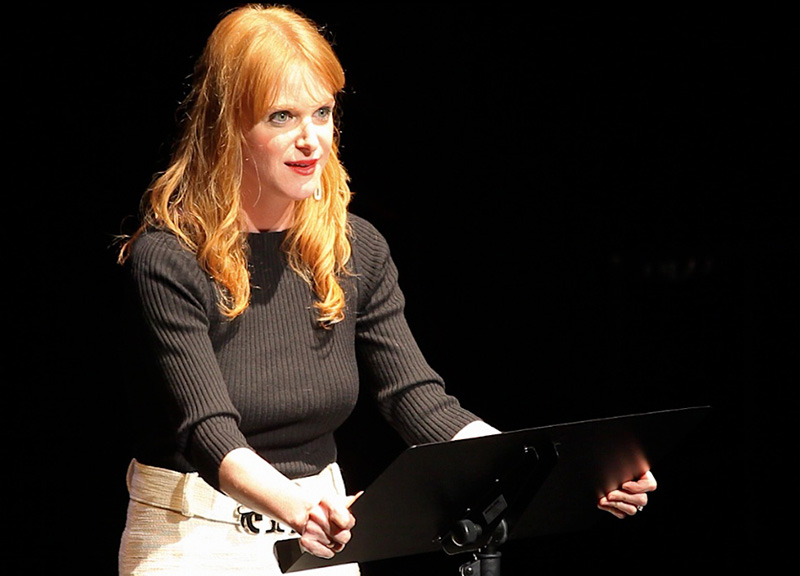 …Mandy Aguilar…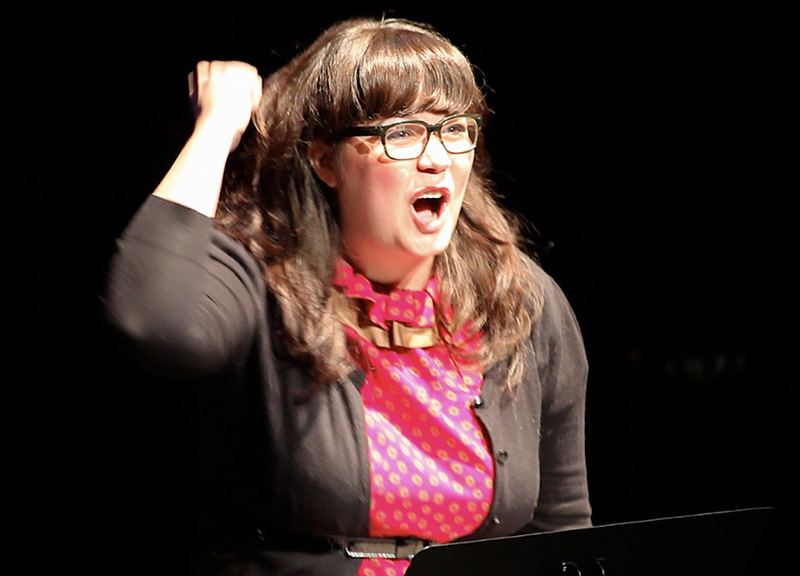 …and the rest of the "Cloud Nine" performers.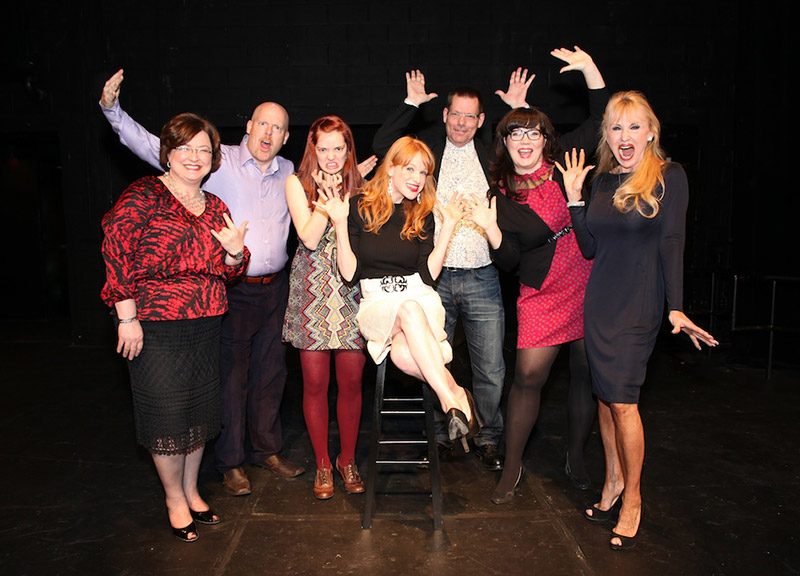 Photos courtesy of Anton Schlesinger.