We Talked To Yak The Mack, The Dallas Rapper Who Unwittingly Became The Face Of Yeezy Season 3.
With oversized silhouettes and colorful patterns, Yeezy Season 3 makes it debut in stores today. Of course, there are only a few places where people can actually get their hands on Kanye West's latest creation. But Dallas stans of the man are among the lucky few: Dallas' very own Black Market USA is one such location with stock.
Imagine. though, what it would be like to actually get to hold and try on these pieces without having to wait in line or spending an arm and a leg while fighting tons of hypebeasts along the way. That'd be the life, right?
Well, that's what happened to one lucky local musician in Dallas.
See Also: Family Business. // We Asked One Of Kanye West's Cousins If He Was The One Who Stole Kanye's Laptop.
Multi-faceted musician and creative Yakiyn, also known as Yak the Mack, is a local artist in Dallas-Fort Worth area, who, when not focusing on his main passion of music, spends his time focusing on his side projects of modeling and styling at Guns and Roses boutique downtown. And, through those gigs, he recently had the chance to be featured in a photoshoot for Kanye West's latest series Yeezy collection.
What he didn't know during that shoot was that he'd unwittingly become the face of Yeezy Season 3, with his photo being used by the likes of GQ in their editorials discussing its launch.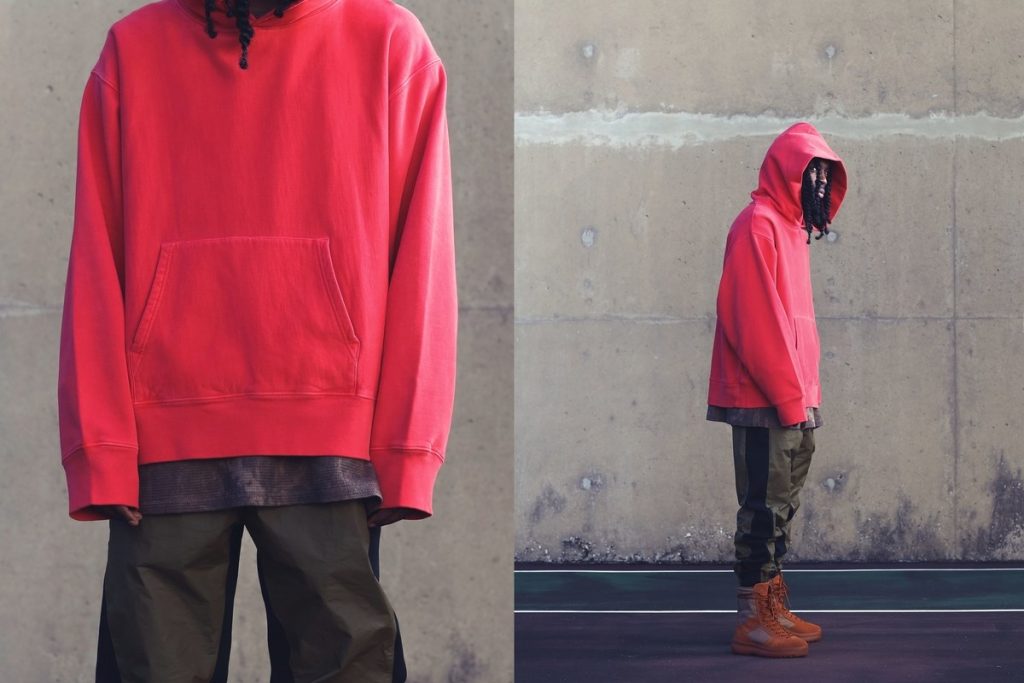 Photo courtesy of Black Market USA.
Earlier this week, we caught up with Yak to talk about how that opportunity came to be, what he sees as the relationship between fashion and music and what's next for his path.
So how did you find out about Yeezy Season?
I've seen most of the stuff on social media — like Tidal, Apple Music, the screenings, etc.
How did you end up getting involved?
The owner of Black Market USA, Nick. He hit me up and told me he wanted me to model, which came as a surprise to me. I came to the shoot and he told me I was going wear Yeezy Season 3, which was a shock. I didn't know I was going be wearing that. When I got to the shoot, I had about eight looks set up for me, and he told me that I'd be the only model and the first to wear Yeezy Season 3 in Dallas before it dropped. Nick told me that there was going to be another model and she was running late. When she arrived, it turned out the other model was Kimberly Yohman, also known as Kimi Kouture, who is a fashion designer based out of Dallas who has designed for Kim Kardashian and other celebrities. He let me know they picked me because I was dope, unique, and humble, as well as wanting to get me exposure and put me on various blogs. A few days later, I get a text from Nick, which was a link to the GQ page — and, there I was, as the cover of the Yeezy Season 3 editorial. I was unaware of all of this! I felt like it was a blessing that all of this happened to me. I knew this was going to be something big, but I never imagined being featured somewhere like GQ.
How do you feel about Yeezy Season 3 as a whole, seeing as you were one of the very first people that actually got to try on the garments.
It's really powerful. It's fueling the culture. That's been happening a lot with fashion and music.
Do you believe fashion and music are beginning to intersect more and more?
Fashion is bridging itself into music — like how, back in the day, Run DMC was all about Adidas, or how A$AP Rocky was doing a collaboration with Guess. It's pretty nice because now people can look at these brands like how people looked at basketball shoes back in the day. All these artists that people look up to now, people can dress like them. I even like when GQ has editorials of basketball players and rappers like Kendrick Lamar. I think it's powerful how GQ shows different facets of the artists.
With all of the excitement that's been brewing within the past couple of days, what else do you have planned from now to 2017?
I plan on pursuing more music. I plan on dropping a mixtape in 2017, called A Mack Named Yak. I'll be performing at SXSW next year, as well as dropping more visuals. And, if I'm getting more offers, I'll be modeling more too.