Even Though Texas Weather Tried To Take On The Hometown Hero For The First Part Of Her Two-Night Stay In DFW, Our Yeehaw Queen Gave Us Butterflies.
Photos by Josh Mazur.
A Texas thunderstorm was no match for the force that is Kacey Musgraves on the first offering of the two-night DFW stop for her "Oh, What A World Part II" tour.
Even with a delayed arrival and the smell of plastic, rain-soaked panchos filling the pavilion, fans of the reigning queen of country music weren't going to surrender to switching off their light-up cowgirl hats — they held out hope their yeehaw queen would still make it onstage to perform.
Though Musgraves was slated to take the stage at 9:15 p.m., inclement weather pushed her arrival to the Toyota Music Music Factory stage to around 10:40. Fitting for the circumstances, she eventually rose to the stage by opening with "Slow Burn" from 2018's Grammy-dominating Golden Hour.
"She's so talented," the person right behind me let out as Musgraves transitioned into "Wonder Woman," followed by an even louder addition: "She's so fucking beautiful."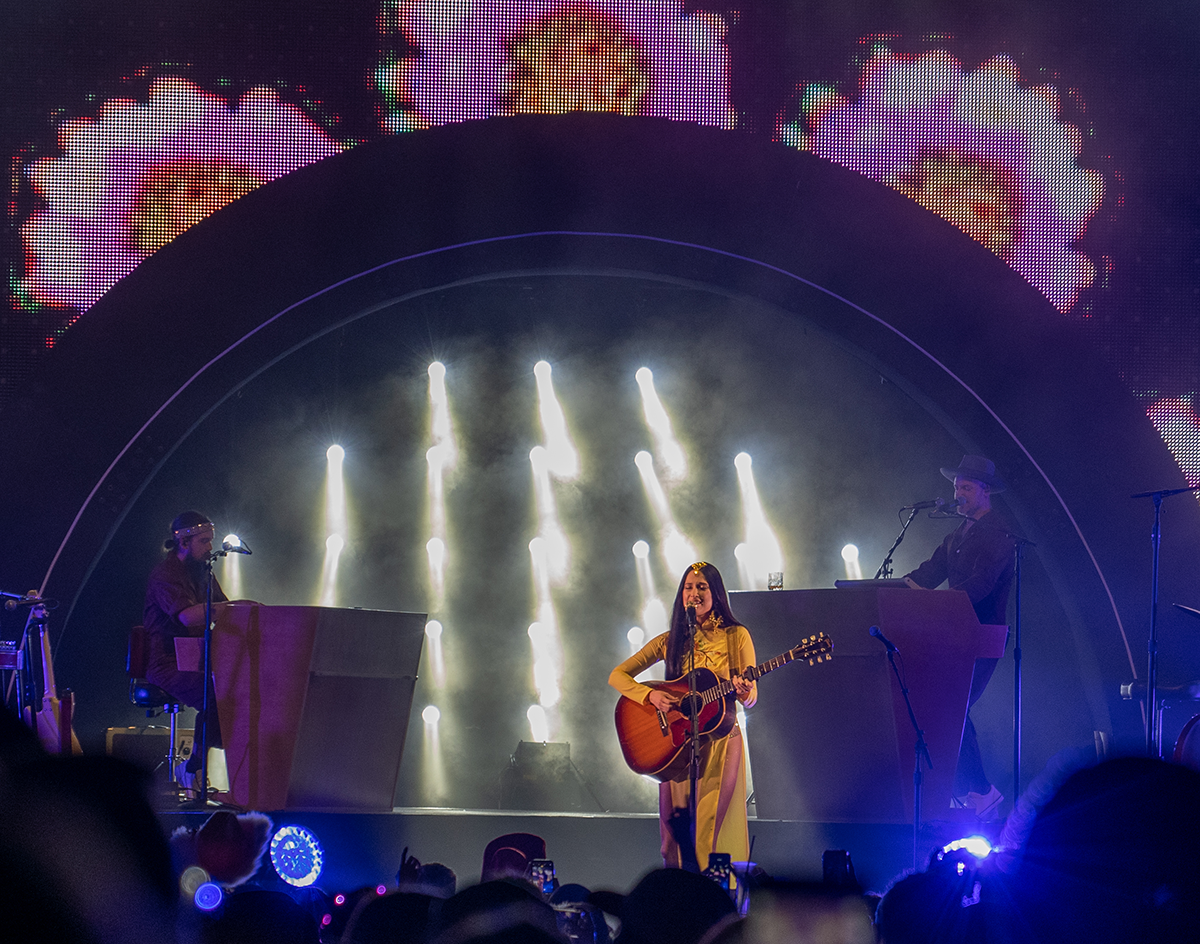 The Golden, Texas, native was also extremely talkative between songs, as her excitement to be home reverberated throughout the crowd.
"You're still here Dallas," she said to the crowd. "Well damn, they sure tried to rain on our fucking parade, didn't they?"
Many people in DFW consider Musgraves somewhat of a hometown hero, as it's the closest major Texas city to where she grew up — something she seems to understand given her boisterous exclamation early on in the set of "It's so good to be home, y'all!"
Between her mention of eating a "shitload" of her grandma's cooking the past few days, and the realization that this iconic era in her career is coming to an end with the final stop of her tour later this month, there was a noticeable air of bittersweetness in the show. Having traveled around the world and back again, while being billed as one of the biggest acts at nearly every major music festival this year and adding multiple extensions to the second leg of her tour, she's understandably exhausted.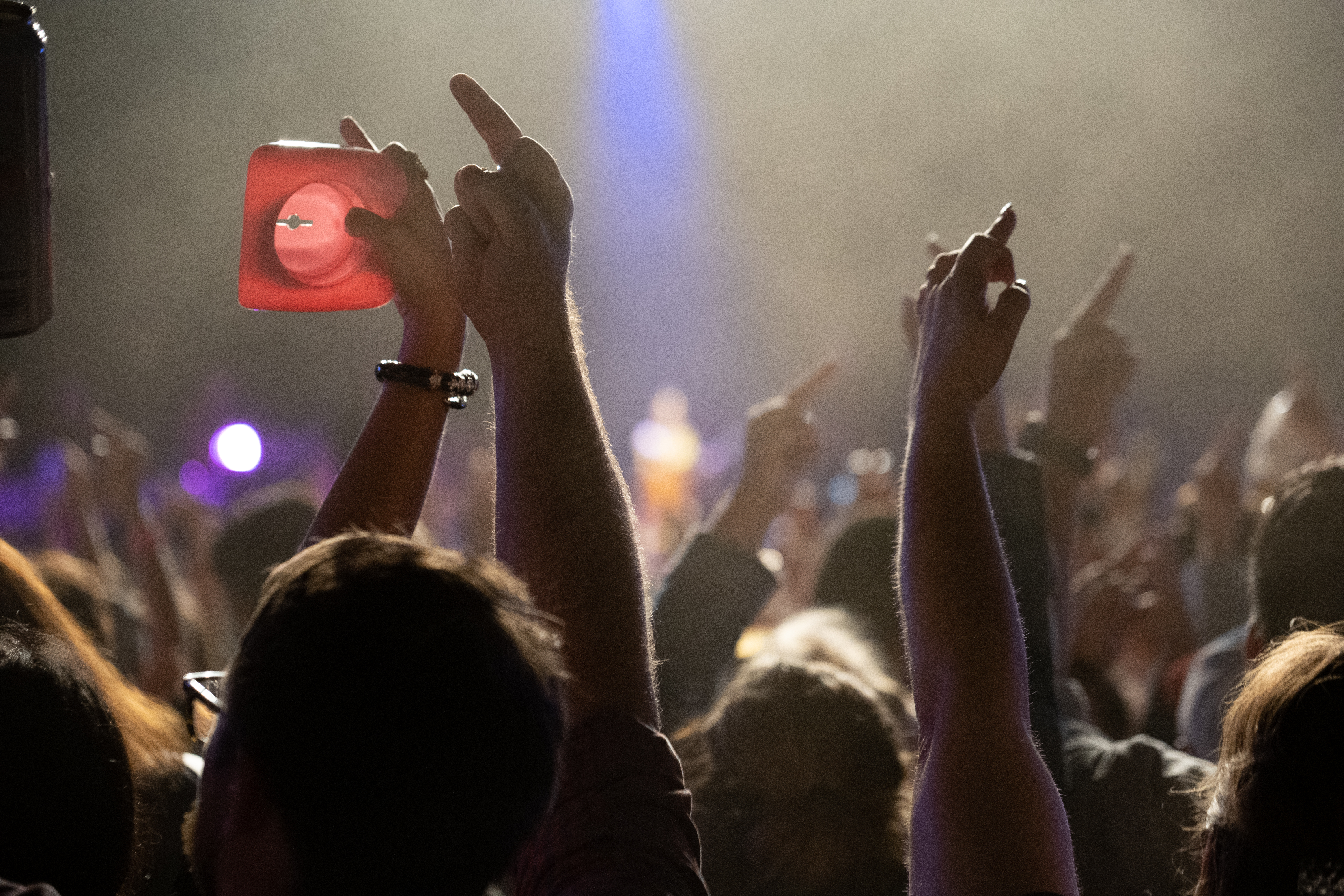 "I'm dragging ass today, so I need y'all's Texan energy to be catapulted to me,' she said, by which she meant asking everyone in the crowd to raise two middle fingers as she strummed the intro to  "Butterflies." Your fave is retiring as we speak.
Even through her attempt at recreating (and besting) her viral "when I say 'yee,' you say 'haw'" Coachella moment, the most responsive crowd reaction of the night came during "Follow Your Arrow," Musgraves' most recognizable song from her debut album, Same Trailer Different Park. 
And in the true Kacey Musgraves form that we have come to know (and stan), she told the story behind her rebellious nature that led to the breakout hit.
"This song almost didn't make it on the album," she told the audience. "Because [the label] said it was offensive, so naturally I said 'alright, I'm gonna put it on there.'"
The most goosebump-inducing moment of the set, though, came not from Musgraves — not directly, anyway — but from someone in the crowd who screamed "This song got me through cancer!" as Musgraves sailed into Golden Hour's "Rainbow" and a few people turned around to cheer.
Yet what was perhaps most compelling from Musgraves was that even through worries of cancellation among the crowd before she took the stage, Musgraves seemed just as excited to see her hometown fans as they were to face a storm for her.
"I know when I'm out floating around the world, I have a legion of support here waiting for me," she said. "So thank you so much."