Ahead Of The Opening Of Refinery29's New Dallas Pop-Up, 29Rooms, We Decided To Rank Every Instagram Experience, Because Why Not?
With that seems like a new Instagram museum/experience/thirst/whatever you want to call them every month, Dallas has proven to be a successful hub for the influencer-flooded concepts. So much so, that Refinery29's "immersive experience," 29rooms debuts in Dallas this week, one of just a select few others of the concept in the U.S.
Before we dive in, let's just address the rainbow-covered unicorn in the room: All of these "instagram experiences" are knockoffs of the Museum of Ice Cream in San Francisco, a prescient idea that perfectly aligned with the explosion of Instagram culture. Everything else that comes after — no matter how creative — is derivative.
With that being said, either you're the type of person interested in exploring an "Instagram experience," or you're not. If you're the latter, then start rolling your eyes now, because this list is going to annoy the shit out of you.  If you're all about taking photos of yourself or having your photograph taken for the purpose of scoring the most internet points, read on.
View this post on Instagram
Price: $34-$39
Before you get too angry at me, I didn't actually rank Refinery 29's precious 29 Rooms last. It's just that it opens today, so we don't know enough about it — yet. What we do know, is that Dallas joins Chicago, Atlanta, Toronto and Washington D.C. as the only cities who get to experience this one for the time being. We'll report back after we check it out for ourselves.
Ice Cream Wasted was a small, but highly-pigmented spot with very little actual ice cream, if memory serves. It had a bar, though, which is what is necessary when you think you're getting ice cream and you actually get dick. Or rather, a room full of dildos, rubber butts and the like. That was weird. ICW was interesting, kind of like a zoo, but instead of animals, it was full of influencers. R.I.P.
Price: $35 adults, $25 kids.
This artsy pop-up inside the Crescent looks like Etsy tried to make an Art Basel in Uptown and filled it with Gen Z. Does that make sense? Neither does this immersive art experience. It's also the most expensive of all these listed, and it's only open on weekends.
View this post on Instagram
Price: $23-$28 for adults, $17-$20 for kids
If this list was based on the name alone, this one would score much lower. Based on reviews, it probably shouldn't be any higher, anyway. The website claims there's 25 pounds of glitter inside and a "secret unicorn." And y'all know how we feel about unicorns. Also, you have to pay more to use a professional camera and flash, which is just shitty.
View this post on Instagram
Price: $25 for adults, $20 for kids
Created to summon sugar-coated feelings of nostalgia, East Dallas' Museum of Memories has rooms themed around pop culture, movies and simple pop art. The 90's-focused playlist supports the theme in the best way possible. An overall solid experience.
View this post on Instagram
The space formerly known as Snap151 once housed a giant Chinese takeout container, a yellow ball pit, a confetti room, strands of flowers, tropical palm backgrounds and more. It was small enough to be in and out in a snap, which makes sense, come to think of it. R.I.P. for now, but it returns to Frisco later this year.
View this post on Instagram
Price: $20 for 1 hour, $30 for 2 hours, $5 for kids
Snap151 turned into Picture Park Studio, which is basically a pay-by-the-hour photo studio of sorts for bloggers, photographers, engaged couples, whoever. Picture Park Studio also probably the most realistic setup of the bunch — because realism is what these things are really for, right?
View this post on Instagram
Price: $25, $30 at the door
TFTI in Arlington features a whopping 12 unique rooms, including slides, clouds, pillow fights and florals. Pros can even change outfits in two dressing rooms provided for their convenience. On-hand staff to help take photos and unlimited time really helps elevate this one's fun factor. This one retires after this weekend, though, so if you were looking for something to do, here's a sign.
View this post on Instagram
Price: $30 for adults, $20 for kids
Retiring after labor day, Candytopia is currently in its extended visit phase. This touring, sugar-filled exhibit is great for kids, but parents should take heed: there's free candy in every single room, which is a recipe for tummy aches. The lighting is really weird, which technically makes photography a bit challenging, but the space's sheer size and level of detail just cannot be ignored — it's impressive, y'all.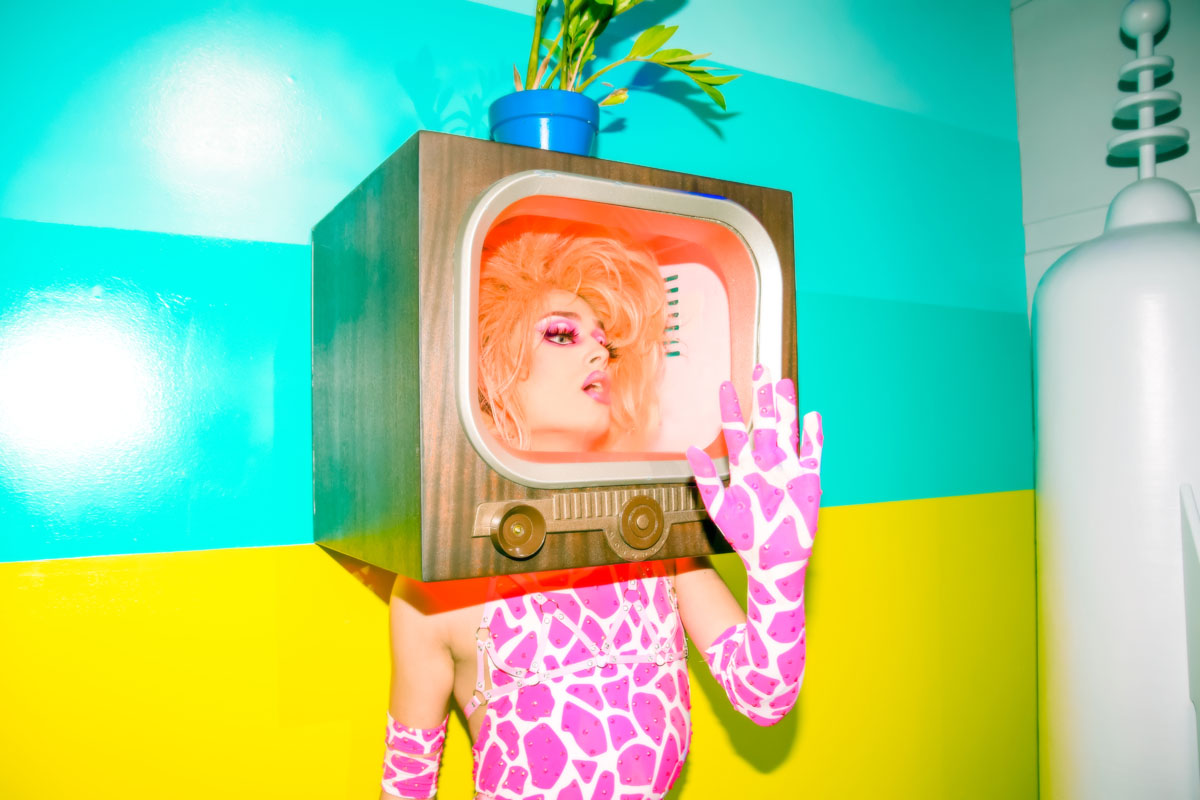 Price: $20, $40 for bonus room access & a keychain
Now in its third iteration, Discotech by Sweet Tooth Hotel is the first, and perhaps most interactive of all the aforementioned insta-experiences. A Prince-themed bar featuring whimsical, if not too-sweet (read: on-theme) cocktails, is the cherry-flavored rock candy on top. This time, Sweet Tooth is playing host to fitness events, shopping parties and even a comedy showcase. For all of these reasons, it remains undefeated.
Photos by Manuel Frayre