What's The Difference Between Dallas Selfie Museums Sweet Tooth Hotel, Eye Scream Wasted And Psychedelic Robot? Let's Find Out.
All photos by Manuel Frayre.
If you've spent any time on social media at all of late, you've likely seen the new art craze that's been sweeping the nation.
In a September 2017 piece documenting the rise of the nationwide trend, Wired deemed these spots "selfie factories," and while they go by a number of other, similar names too — "Instagram museums," "Instagram traps," "selfie traps" and so on — they're indeed all over the place: There's Meow Wolf in Santa Fe, The Color Factory in San Francisco, and the traveling Museum of Ice Cream (along with its famous sprinkle pool) that has operated in New York, Los Angeles, San Francisco and Miami.
In fact, right this second, just as the inevitable backlash against such entities is starting to bubble up, there are three of these spots currently up and running in Dallas: Eye Scream Wasted, Sweet Tooth Hotel and Psychedelic Robot.
This local trio fits the same bill as the national ones, too. They're each temporary modern art installations that have been designed to bring art and spectator together in an immersive interaction. At these spots, guests are actually encouraged to touching, playing with and, perhaps most notably, pose for photos with the installed art.
It's a notably different experience from your typical museum trip, where snapping a selfie is, if not outright banned, then certainly frowned upon. And it's no wonder why so many have latched onto the business model: In 2018, using greater society's implied narcissism to promote artwork and other gift shop-ready wares, is a pretty natural application of capitalism.
But how do Dallas' three offerings into this field fare as user experiences? Are they worth the cost of admission? Do they offer something that can't be found elsewhere? Or are they just cash grabs?
We visited and spoke with the proprietors of each to find out.
Location: 1107 Dragon Street (Design District).
Price: $25.
Schedule: Mondays through Sundays from 3 p.m. to 10 p.m. through November 21,
Theme: Post-apocalyptic, vegan, alcohol-infused ice cream.
Pros: Has a bar serving up themed drinks and ice cream infusions, as well as a gift shop.
Cons: Not family friendly at all, only open to 18-and-up guests.
Eye Scream Wasted is a trendy, creative and colorful explosion from creative directors Candice Anderson and Alexana Segura, and founder Brigid Calloway.
Currently housed within the Design District event space IQ Haus, the pop-up exhibit boasts nine large-scale art rooms, a hidden room, an ice cream bar and a gift shop. It's very different from the other pop-up museums in town in that, instead of having a variety of artists come into the space to create art, the three women behind this concept just came together to brainstorm and build each and every layer in the space.
Eye Scream Wasted's design is a little more sparse, if deliberately so, than its counterparts, with individual props and big splashes of solid colors doing the heaviest aesthetic lifting here. It's got a harder edge than its area counterparts: One of its large-scale rooms, for instance, is a purple jail cell; its hidden room, meanwhile, is decidedly NSFW, filled with vintage pornography and sex toys.
That Eye Scream Wasted embraces its 18-and-up distinction isn't a surprise, either. The entire notion was conceived as being the visual component to Calloway's alcohol-infused ice cream business, Ice Cream Wasted.
"The goal wasn't really to be part of the trend," Anderson says. "It was more to create an immersive experience. It's the idea of taking a normal, everyday concept, and tweaking it."
Since opening in late October, the team behind Eye Scream Wasted has been pleased enough with its success to want to keep the brand going with future versions and new build-outs. One trick: Upcoming bookings at IQ Haus mean that Eye Scream Wasted's next home will almost certainly be in a new space.
"We are going to continue on," Anderson says. "We have a few other cities in mind and so many different ideas for different rooms. We really just want to go to a city and be inspired by a building and build around that. I'm sure we'll do another one in Dallas, too. We're looking toward the springtime to do a whole new concept."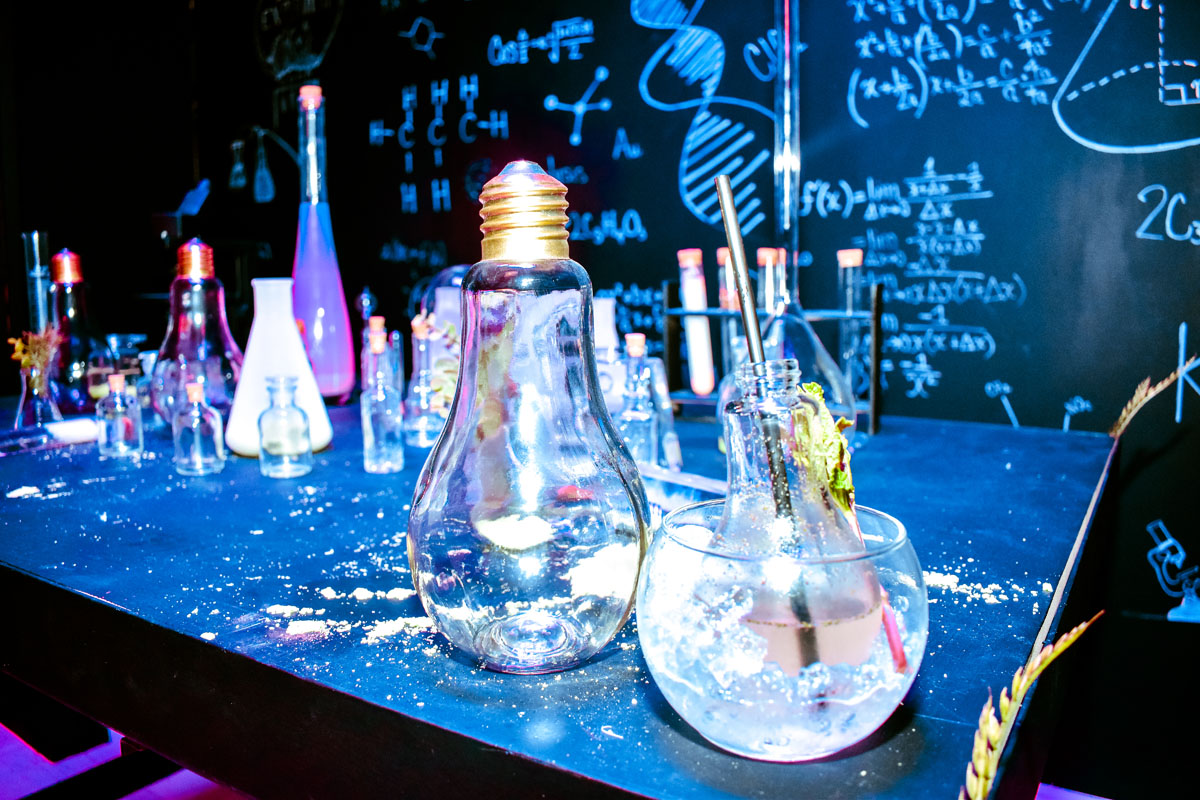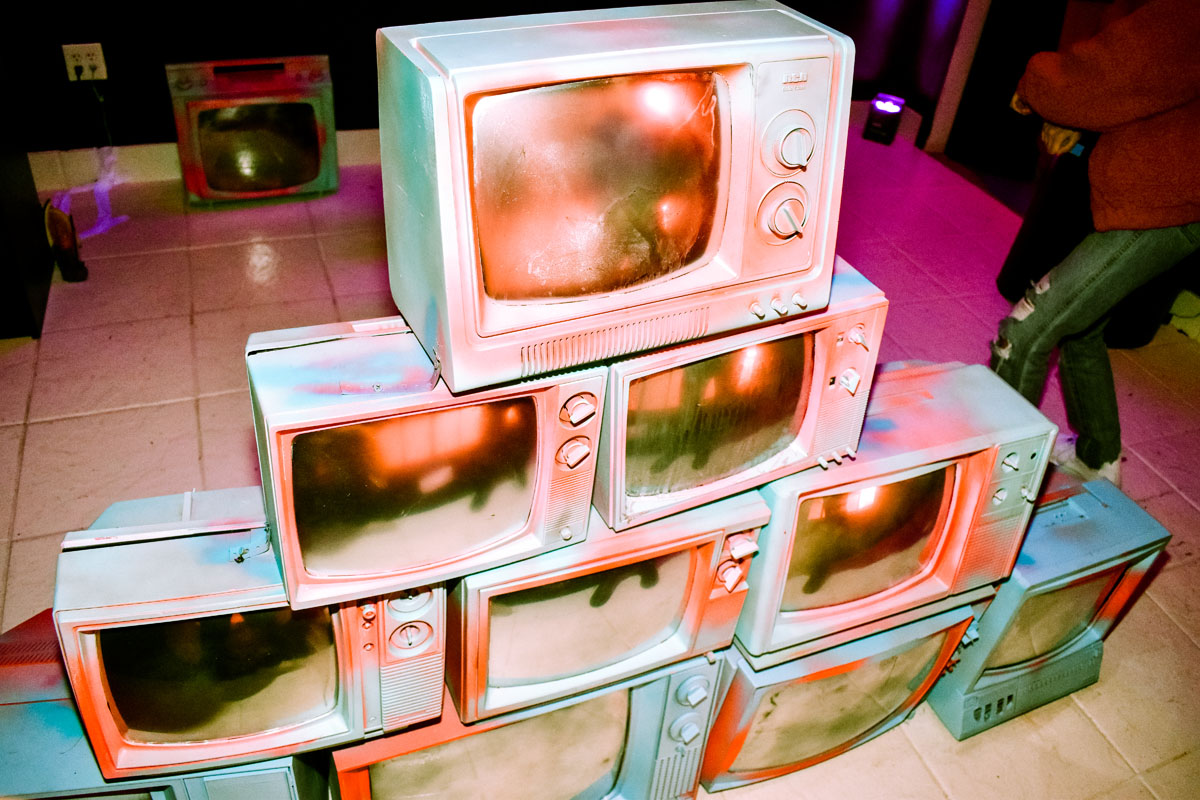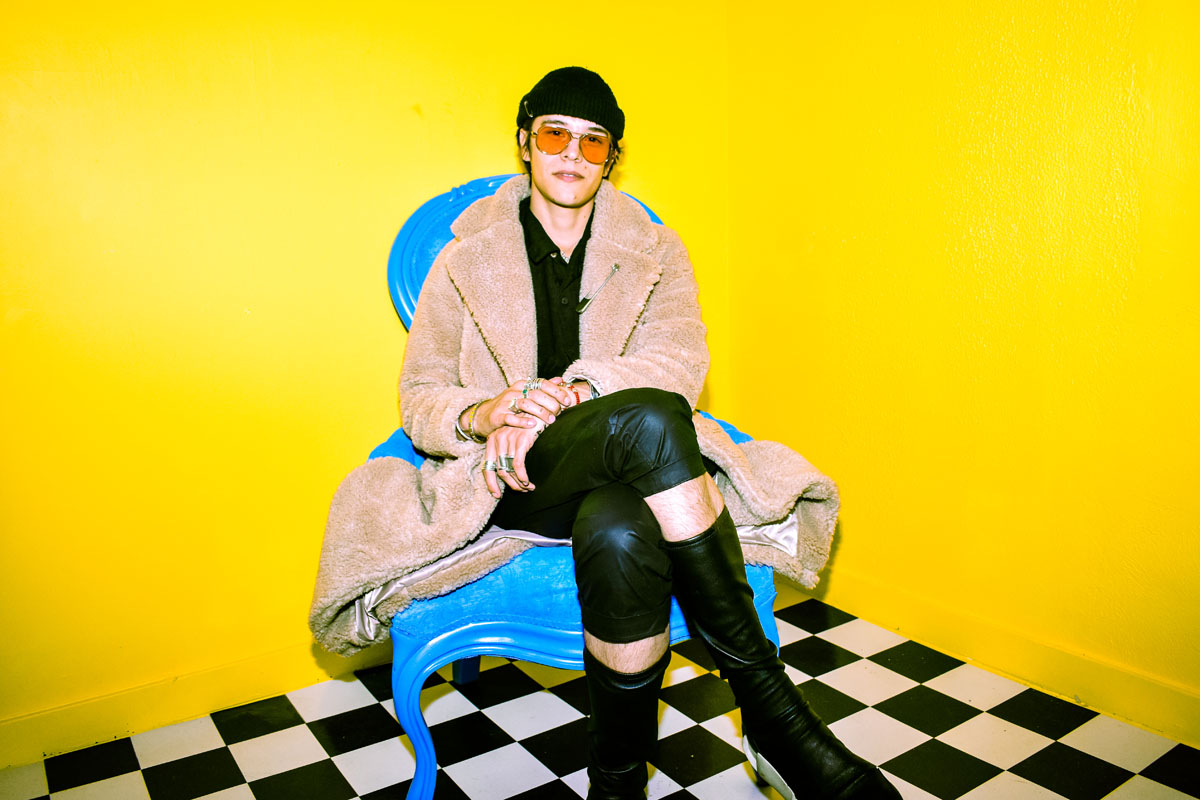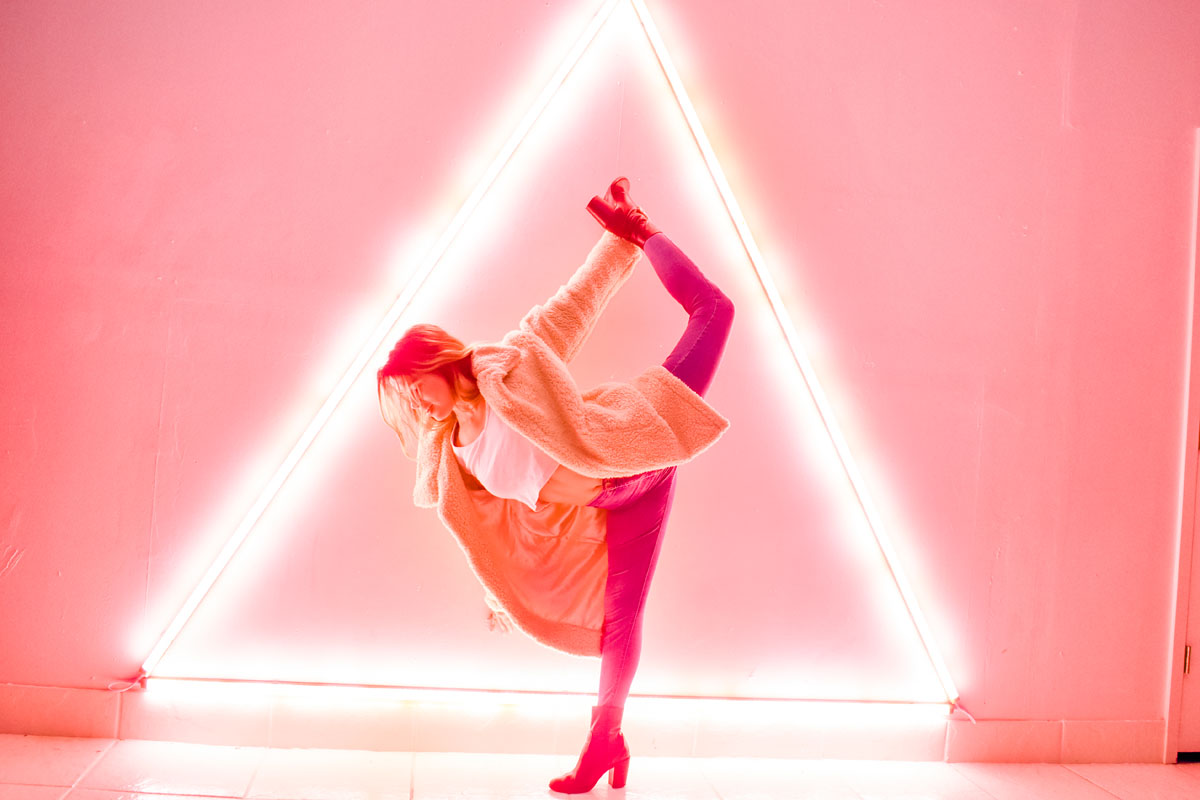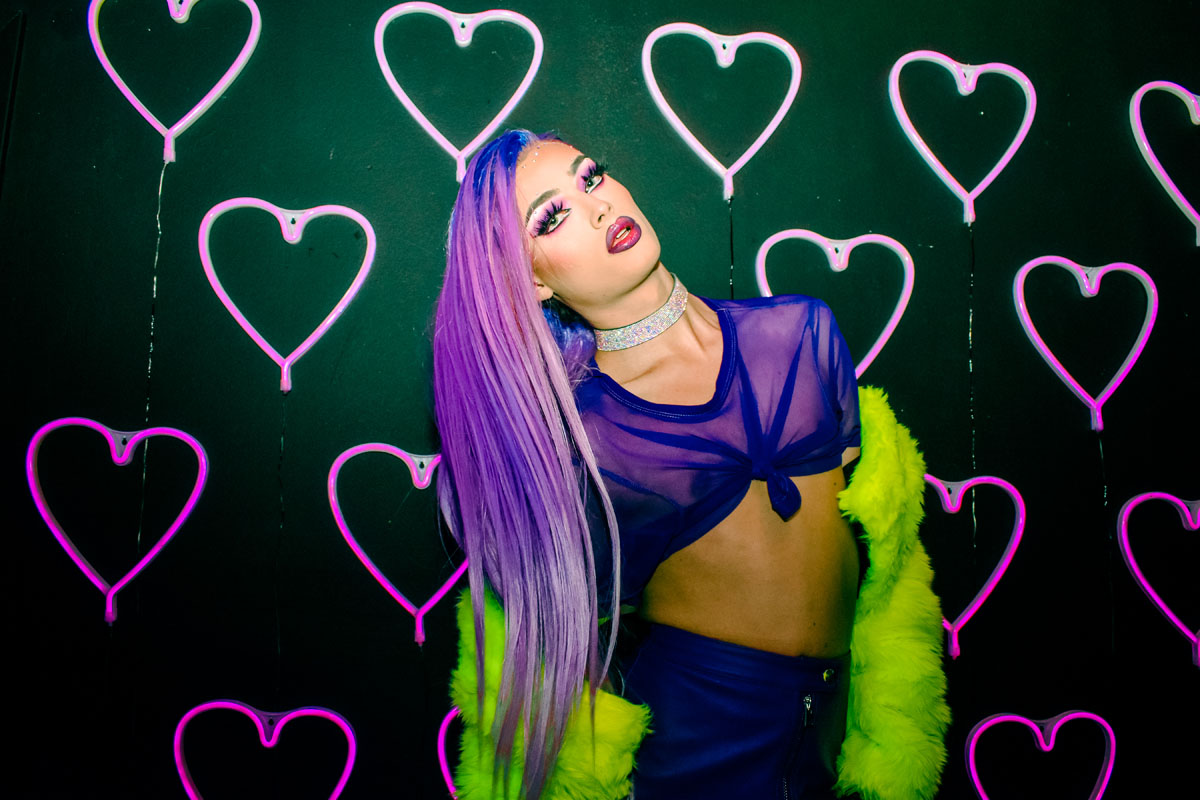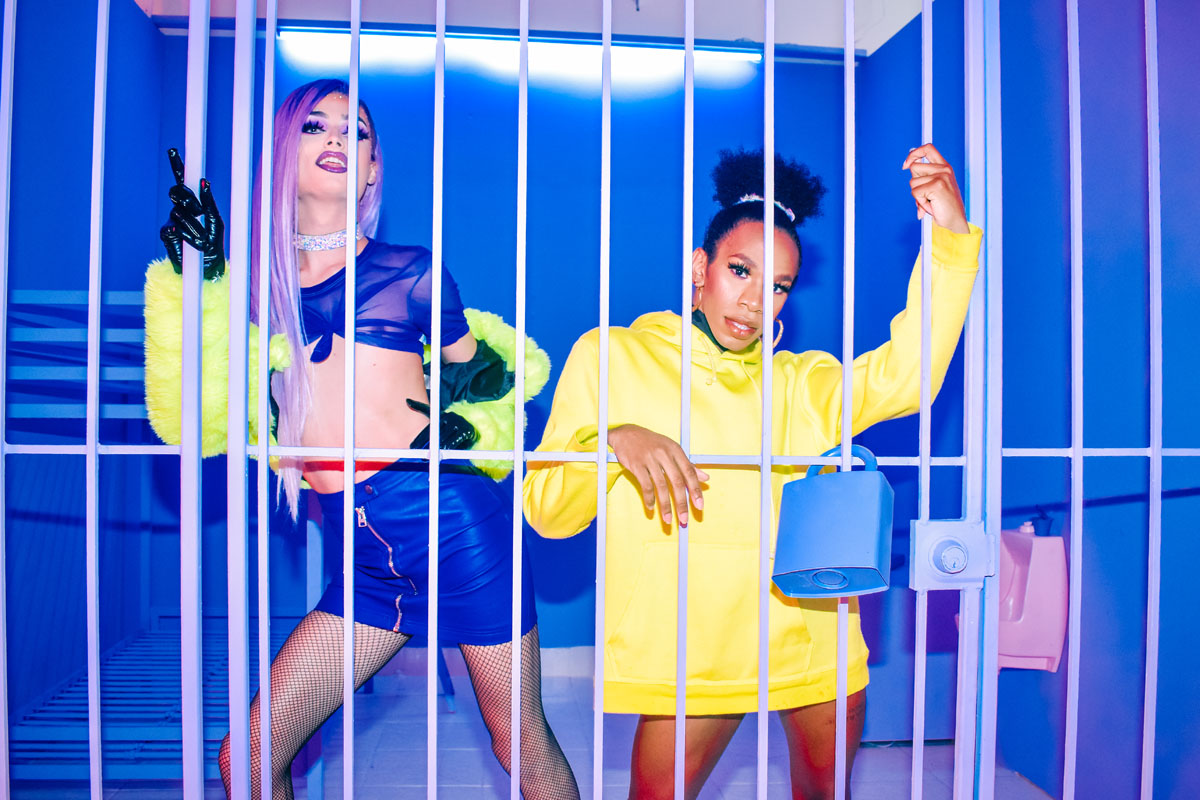 Location: 2316 Victory Park Lane (Victory Park).
Price: $20.
Schedule: 10 a.m. to 7 p.m. weekdays and 9 a.m. to 7 p.m. on weekends, running through December 31.
Theme: A retro-futuristic view of space travel called "1955."
Pros: This varied, family-friendly and interactive installation is now officially permanent in its Victory Park home and runs on themes for extended periods. It also has a gift shop.
Cons: It's small (but that's changing soon).
Run by husband-and-wife duo Jencey and Cole Keeton, the Sweet Tooth Hotel is currently operating its second themed art installation in its small Victory Park space. But, while its first build-out from Spring 2018 fit the venture's name with a candy- and sweets-themed design, the current exhibition centers around a 1950s extra-terrestrial and outer space theme.
No matter. The proprietors of Dallas' first Instragram museum pop-up say they are going to be sticking with the Sweet Tooth Hotel name.
"The idea is that you'll always check into the hotel, and then once you check in, you'll get to see what kind of experience we have planned," Jencey Keeton explains.
Among other highlights, the current experience includes strolling among the alien denizens of a faraway planet, being swept off your feet by a giant robot and helming a Star Trek-like spaceship bridge.
That variety, Keeton notes, stems from its roster of Dallas-based collaborators, whom the Keatons recruit to the concept and them offer their own space to unleashed their uninhibited creativity upon.
"It's really cool," Jencey says, "because you'll see everyone's style, and they're all separate — from the way that they concepted down to their aesthetic."
Currently seen through the efforts of such creators as Built By Bender, Hatziel Flores and Jeremy Biggers, you can expect to see this continued collaboration between space and artist manifest in various ways in the coming years.
That's right: Perhaps the biggest way in which the Sweet Tooth Hotel differs from the other pop-ups in town is that it's no longer a pop-up at all. The Keetons recently announced plans to keep operating the business permanently, and are currently in the process of taking over the storefront next to theirs on Victory Park Lane.
By the time Sweet Tooth Hotel's third installation is operating in 2019, the business will be more than three times its current size. In other words: Bigger things are literally on the way from this brand.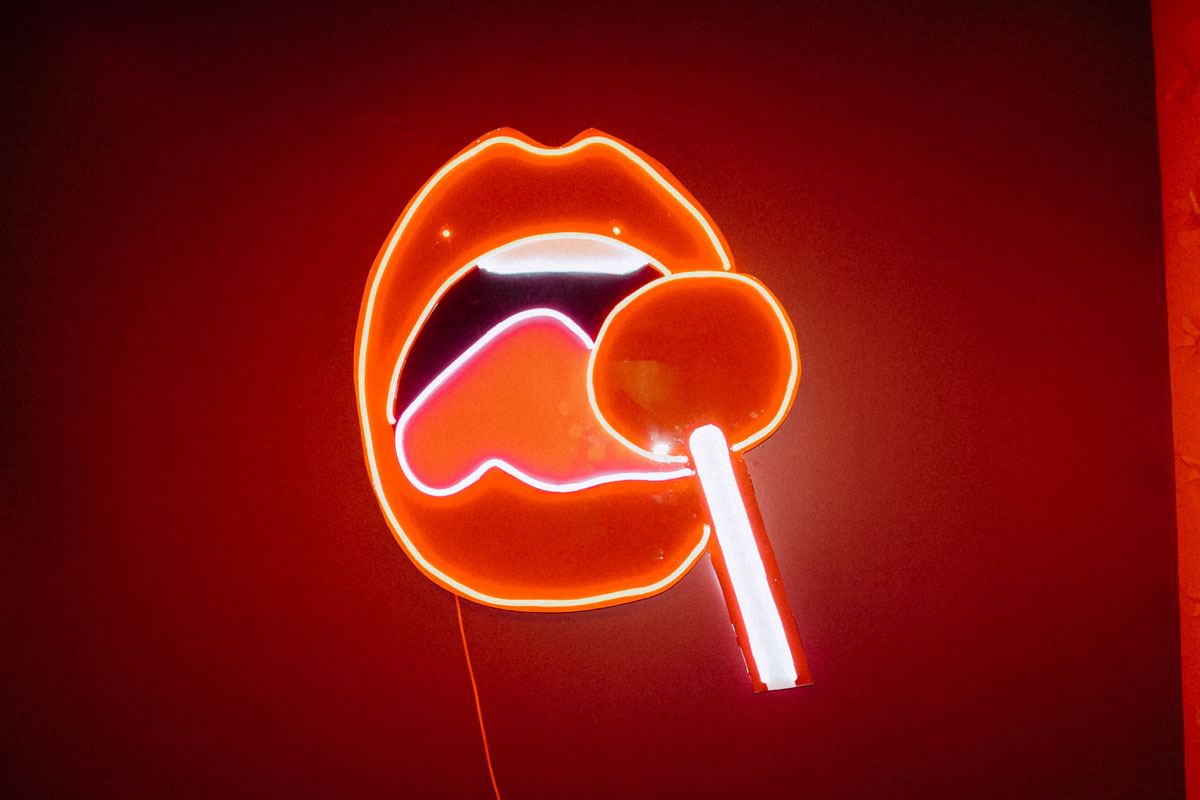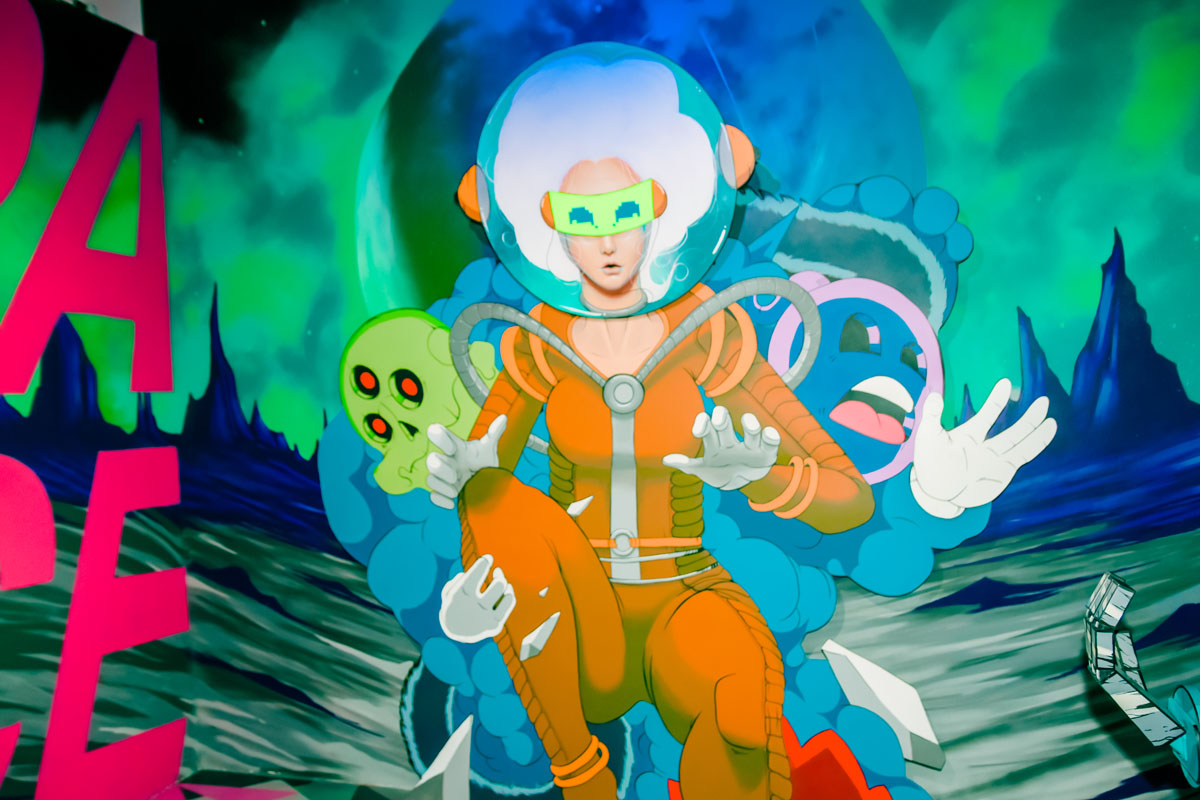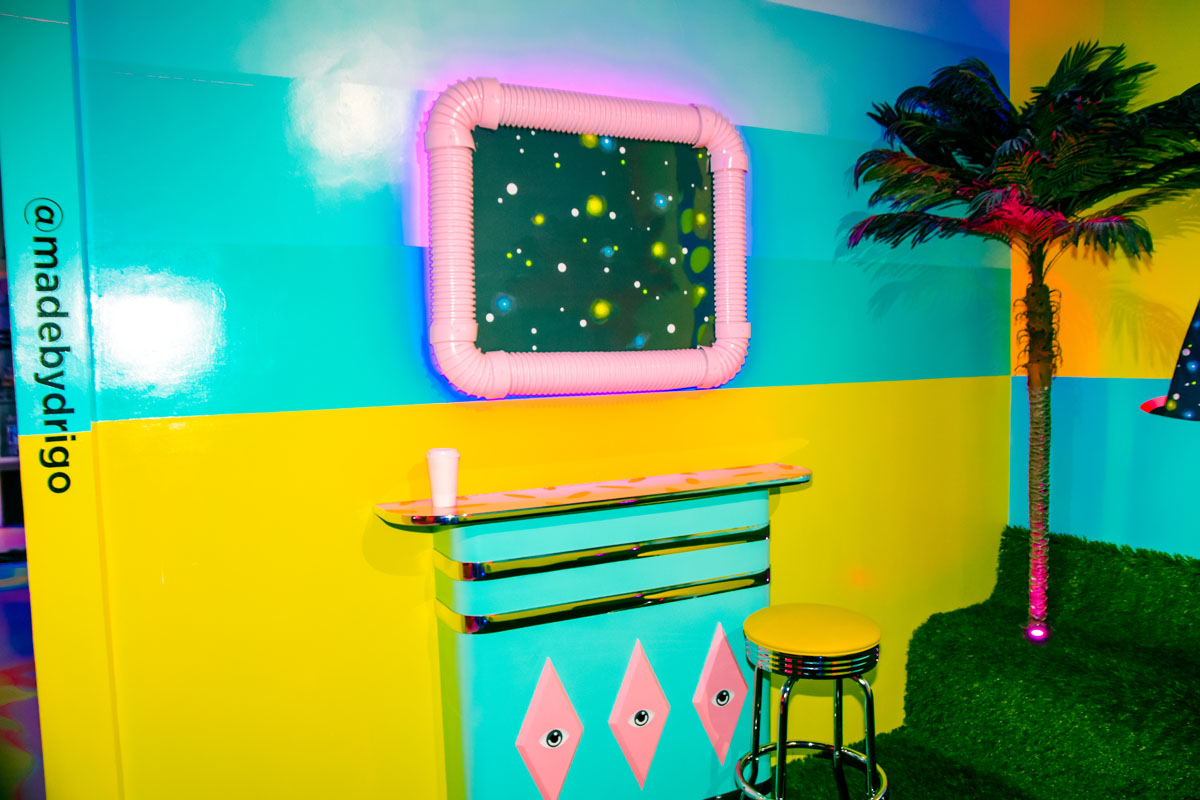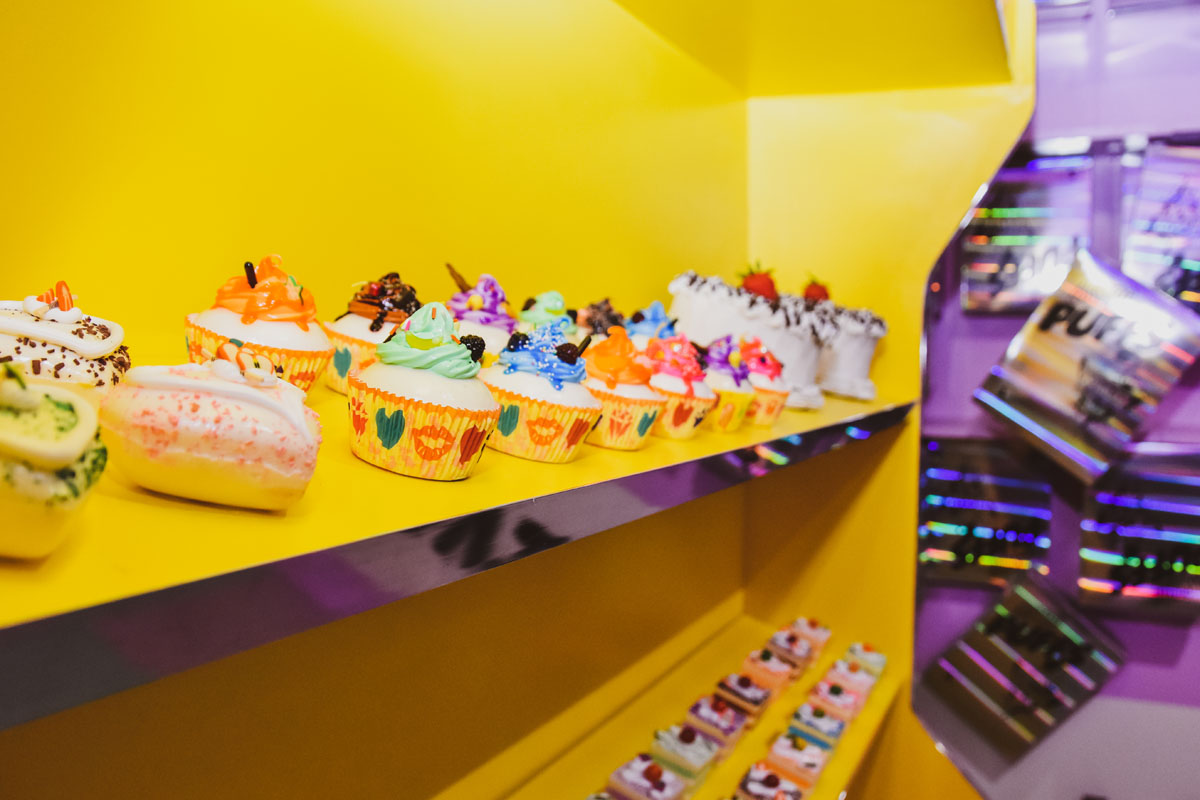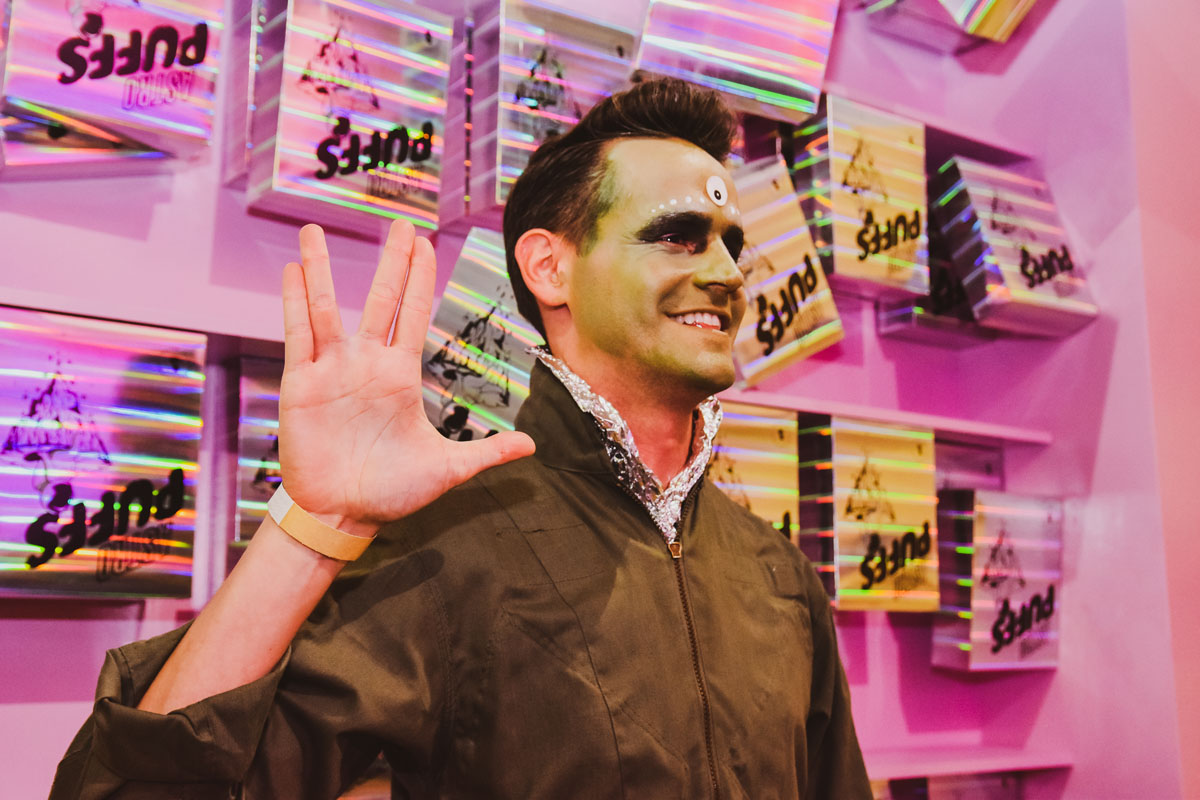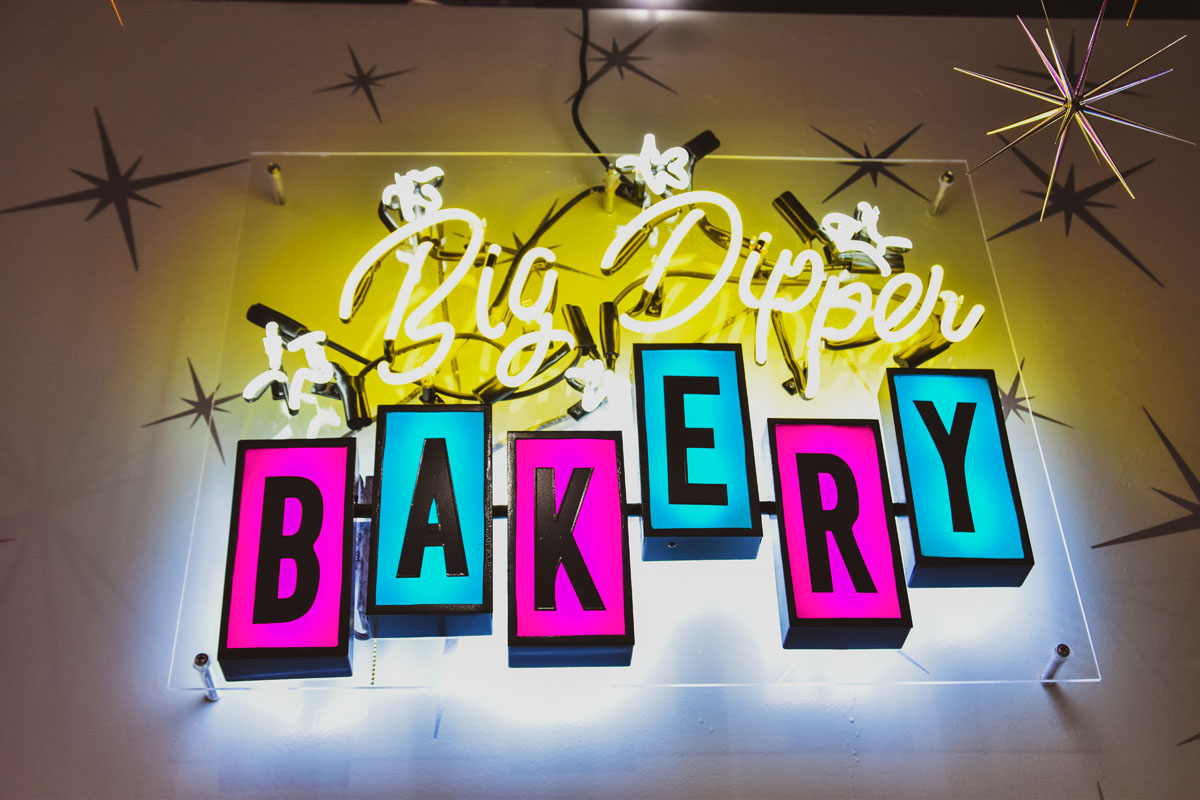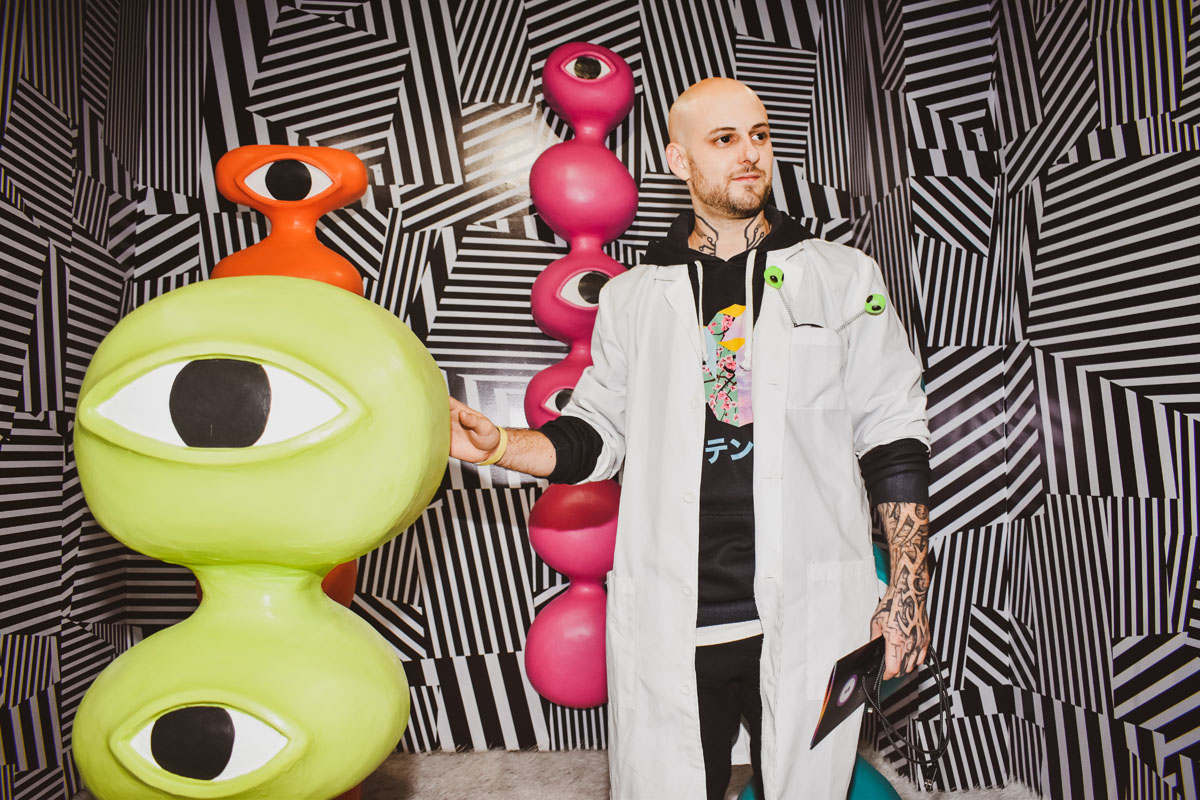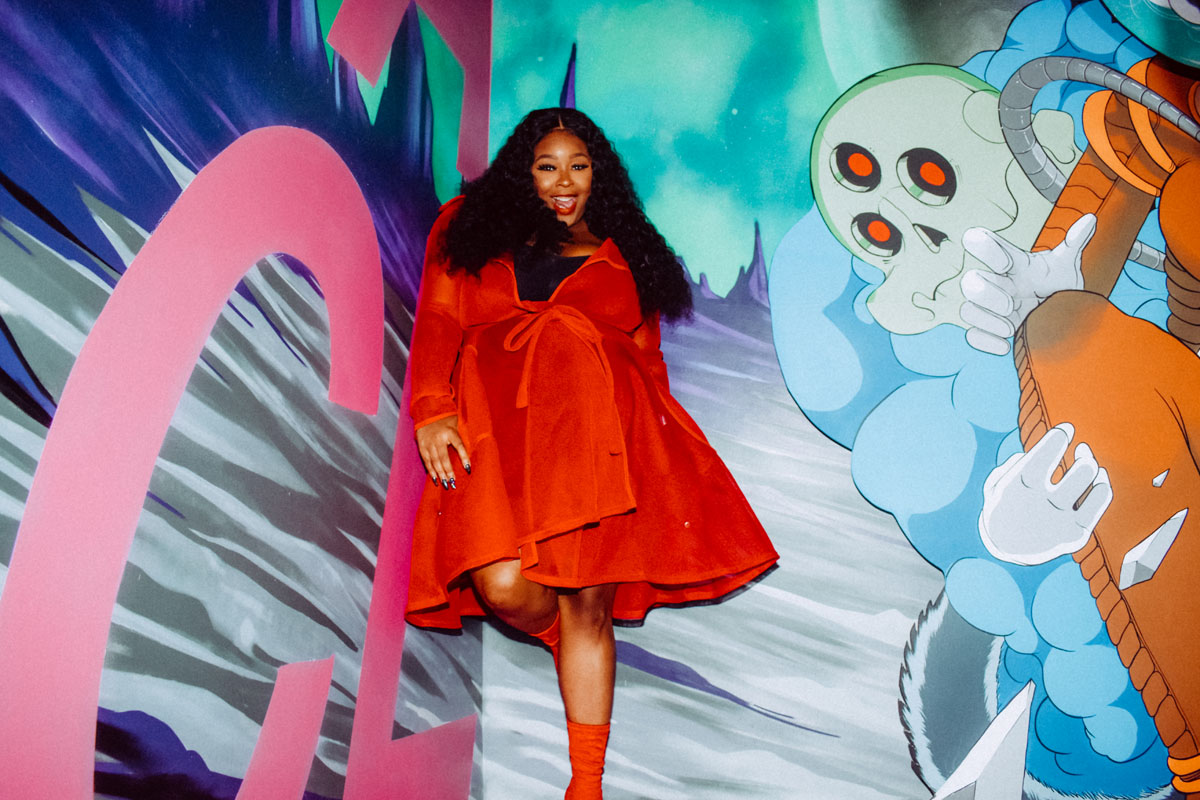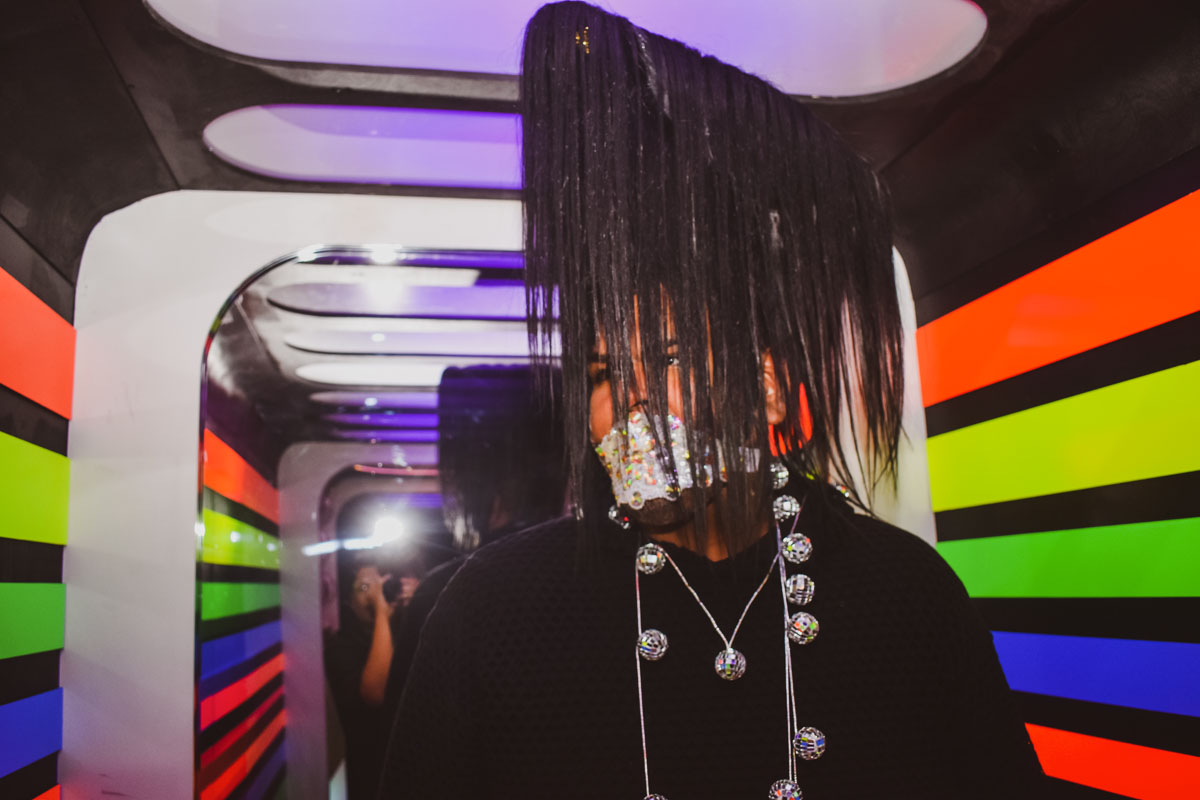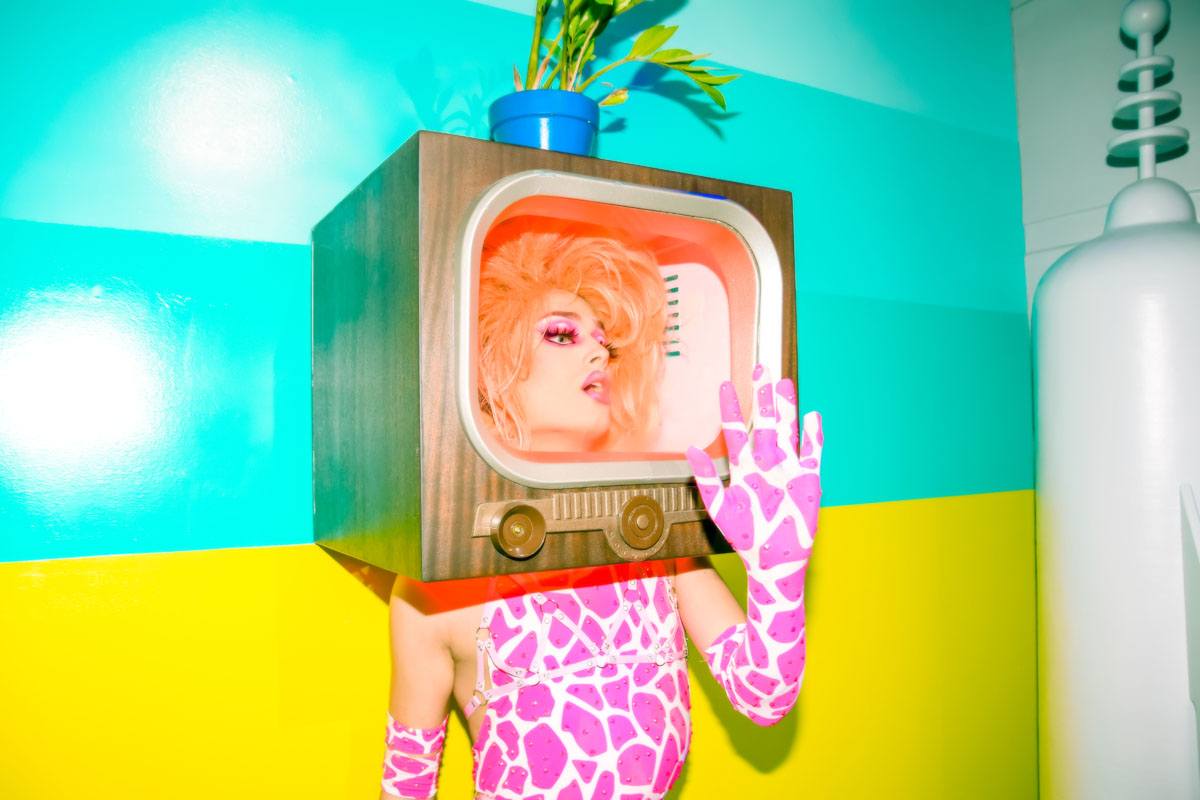 Location: 500 Crescent Court, Suite 154 (Uptown).
Price: $35
Schedule: Fridays, Saturdays and Sundays through November 15.
Theme: An amalgamation of contemporary art, but no real theme.
Pros: A very family-friendly and large space featuring two floors of artwork, as well as a gift shop.
Cons: It's more like an elevated gallery experience than a dedicated selfie factory.
After opening their Bivins Gallery inside of the Crescent Court complex in 2017, the husband-and-wife duo in charge of that Uptown Dallas gallery pretty quickly expanded their operations to include a second, funkier space in the complex called Psychedelic Robot.
Run by Karen and Michael Bivins, who each boast more than 30 years worth of art world experience, Psychedelic Robot is "immersive, interactive pop-up" experience that, perhaps fittingly, at times feels more like a gallery than an Instagram trap; whereas some of its rooms are indeed dedicated to singular, all-encompassing and splashy concepts, others are just standard white-walled rooms with pieces of art delicately placed on its walls.
For the Bivinses, Psychedelic Robots' broad range of offerings is just a testament to all the talent — some collaborators are local (such as The Color Condition, IZK and Michael McPheeters), and others come from the international talent pool with which the couple had already worked throughout the years — that they were to bring together for their concept.
"We just wanted to do something that we thought would be really cool by bringing in artists that we've been representing," Michael Bivins says. "We didn't really know how Dallas would accept it, but it's just been overwhelmingly successful. We've had thousands of people come in."
Like Sweet Tooth Hotel, which extended its own initial concept two months longer than initially planned in order to keep up with demand, Psychedelic Robot's current run has lasted six weeks longer than its early plan of staying open for just 10 days.
"This is about making art accessible to everybody," Bivins says of his spots appeal both from his perspective as proprietor, but also from his guests. "It's not your normal art fair where kids can't come in. You can come in here, hang out, and have fun. There is no pretentious stuff here."
As with Eye Scream Wasted and Sweet Tooth Hotel, that's ultimately the key to Psychedelic Robot's appeal.
"There's no such thing as a stupid question to us," Bivins says. "If you have questions, we want to disseminate information. We want to open the floor. We want to appeal to the younger people."
That altruistic nature applies to what happens to the money the Bivinses are charging for admission to their space, too. The entire concept is a benefit for Klyde Warren Park's upkeep and programming, which means that, whether there's a future Psychedelic Robot installation in the cards, its ripples will be felt throughout Dallas for some time to come.