After 40 Years In Business, Back Country Bar-B-Q Is Still Expanding Its Menu.
Welcome to Cued Up! In this regular feature, we'll bust out the wet naps and get elbows deep in sauce in order to find what makes the region's best barbecue spots tick. We don't just want to know what makes their 'cue so damn delicious, though; we've got to cut down to the bone of these pitmasters to learn what makes each one of them so special — and why they've dedicated their lives to one of the most fundamentally Texas cuisines.
This week, we chowed down on Back Country Bar-B-Q.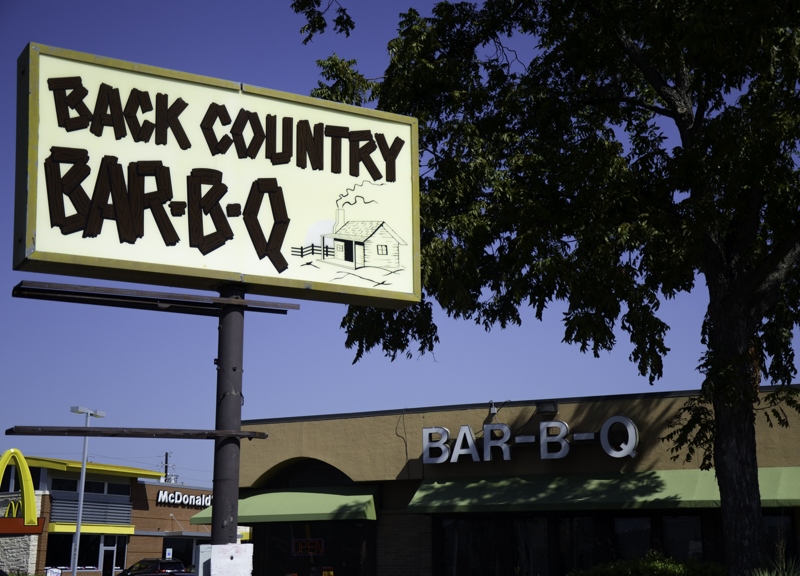 Fast Facts on Back Country Bar-B-Q.
Where: 6940 Greenville Avenue, Dallas, TX 75231.
When: Monday through Saturday from 11 a.m. to 9 p.m., and Sunday from 11 a.m. to 8 p.m.
Seating: Easy to find a spot.
Line Speed: Fast.
Woods Used: Hickory.
Overview.
Back Country Bar-B-Q stands on Greenville Avenue just off Park Lane. This classic barbecue joint has been providing Dallas with country-style barbecue in an old-school Texas barbecue house setting for over 41 years now, and it just got a new owner. Not much has changed in those 41 years — and they probably won't anytime soon, either.
"When I bought the place, I didn't change a whole lot," says new owner Scott Collard.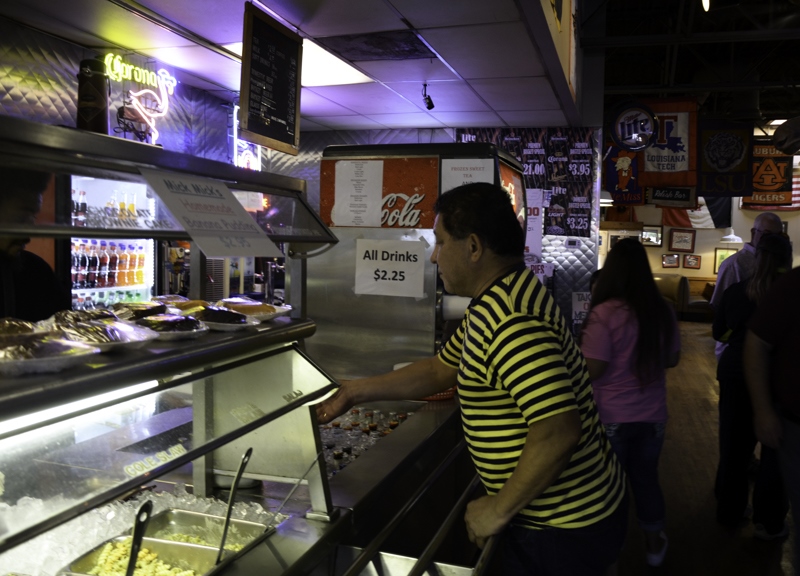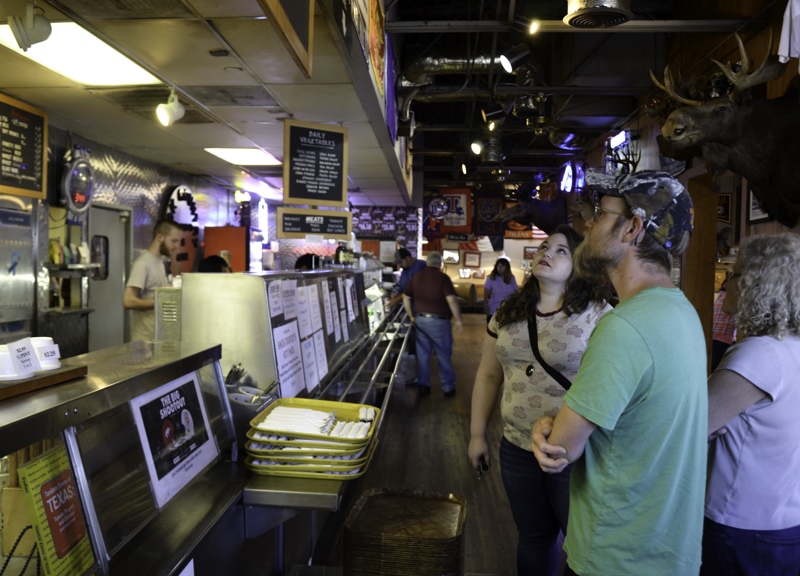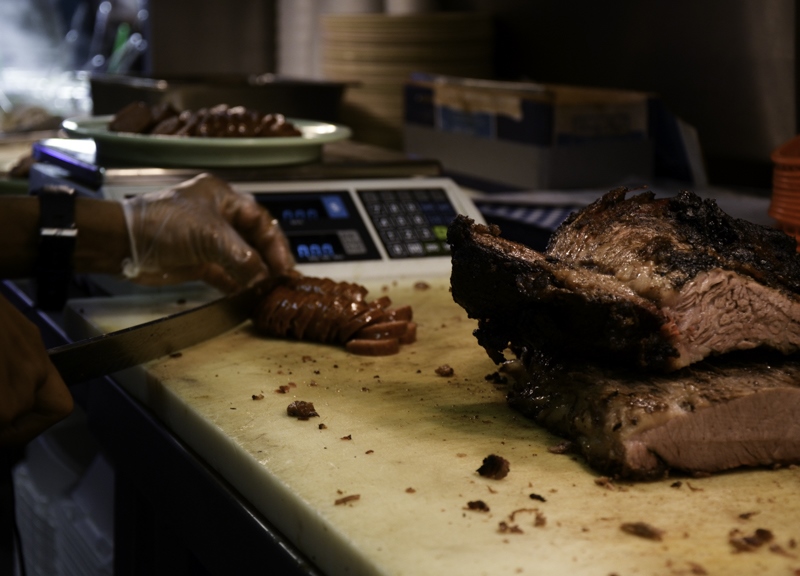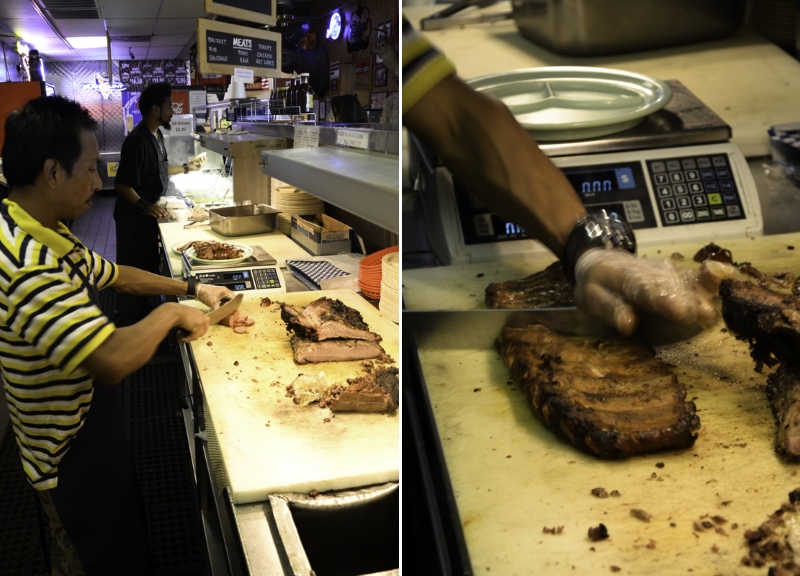 Some History.
Back Country Bar-B-Q was started by Frank Hart in 1975. Back then, the original location stood on East Northwest Highway and the menu was a lot smaller — they didn't even serve ribs back then. It wasn't long after opening that Hart needed a little help and hired Earnest Griffith.
For his part, Griffith got started in the barbecue business pretty young. He was working at a few local barbecue joints, trying to make ends meet, when Hart offered him the job. He quickly moved his way up to pitmaster, and he's been running Back Country's smoker ever since. It wasn't until 1988 that Hart decided to move Back Country to its current location.
Other than a change of scenery, little else was different. Back Country has always been about classic country-style barbecue — even with new ownership. Collard may be new to Back Country, but he isn't new to smoked meat. Collard has been in the barbecue business for over 25 years and helped manage Big Al's Smoke House until he decided to go out and do his own thing. After hearing word that Hart was selling Back Country Bar-B-Q, the two started talking business and, in July of this year, Collard became the second owner of the classic barbecue joint.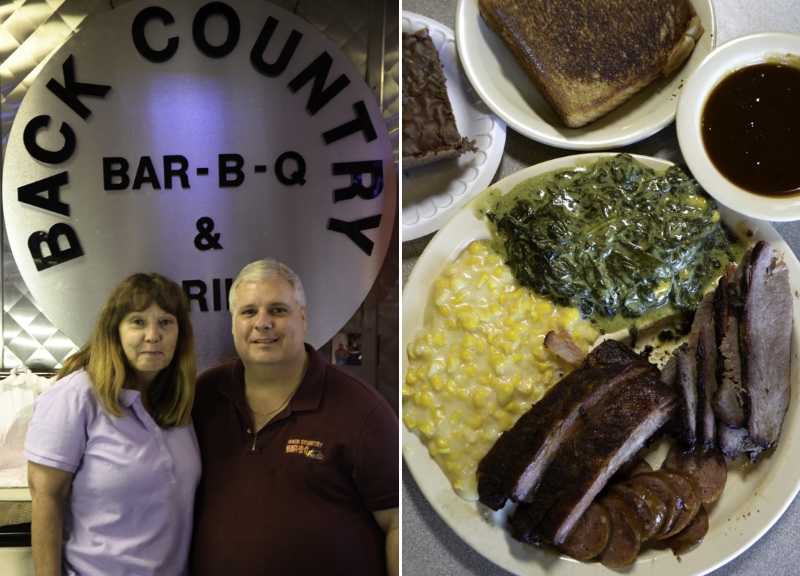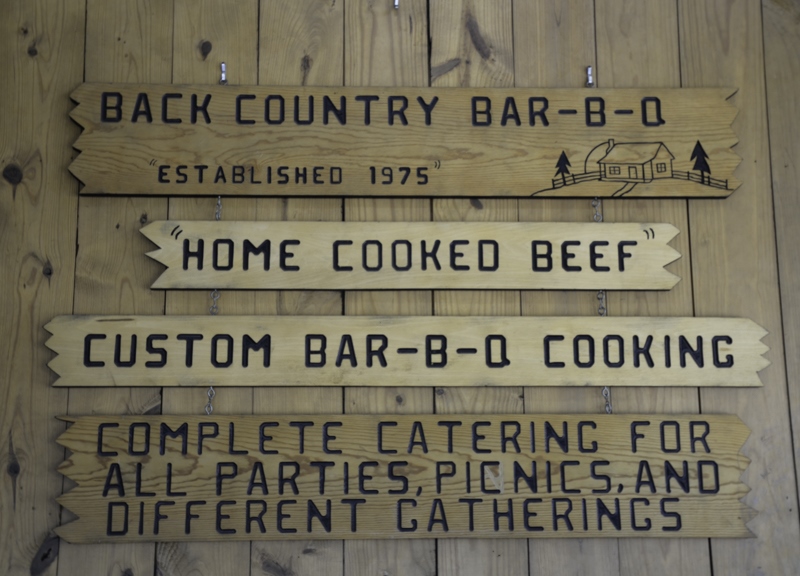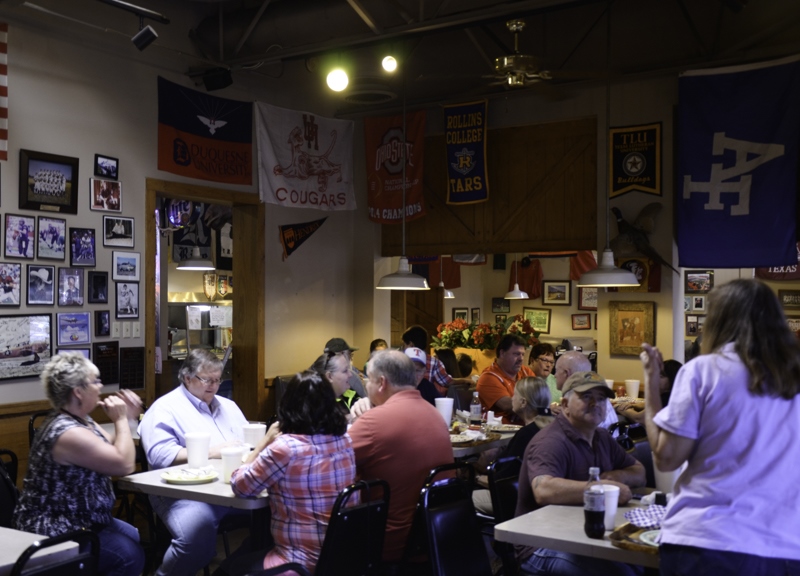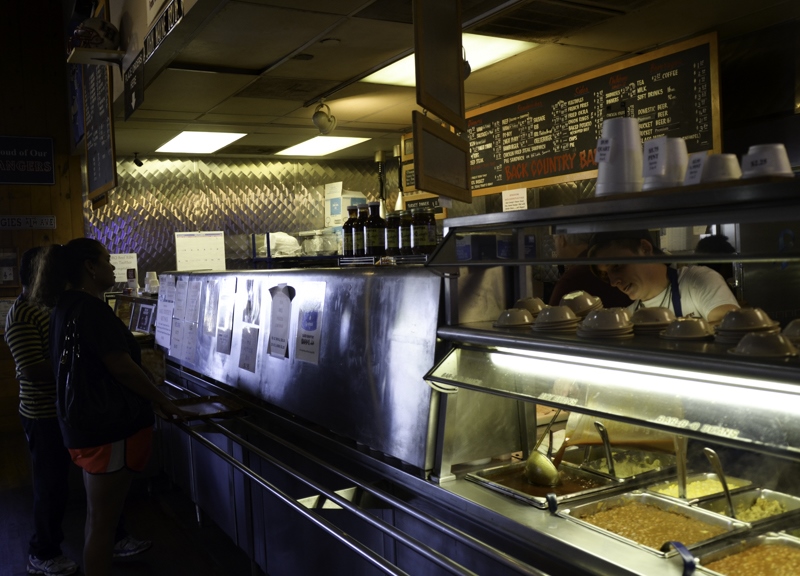 The Pitmaster and His 'Cue.
Collard stared out in the barbecue business early on.
"I've been in barbecue since I was in high school," he says. "It was my first job, and my only job. I started out as a dishwasher and worked my way up."
Growing up, Collard's family was not what one might call the barbecue type. Collard says they rarely cooked out. However, the barbecue bug bit one day and he's been in the game ever since.
"I don't know, it's just something that happened, and I stuck with it," he says.
While not much has changed to the barbecue, Back Country's menu has expanded quite a bit over the years. Collard has added beef ribs and his grandmother's cream corn recipe. Back Country Bar-B-Q has 27 different home-style sides, including the barbecue-stuffed potato. With all those choices, they aim to have something for everyone. Back Country Bar-B-Q has all the standard 'cue that's expected of a classic Texas barbecue joint, along with some classic southern items as well. There's brisket, fried chicken and chicken-fried steak. Every meat can also be made into a po' boy or a sandwich. Or, if you're not in the mood for barbecue, Back Country also serves hamburgers, hot dogs, chili and even salads.
Collard is dedicated to providing a good experience and friendly fast service. Or as he puts it: "When you come in here, you feel like family."