Outgoing Seniors Nic Moore, Markus Kennedy and Jordan Tolbert Made SMU Basketball Matter.
Tonight, the SMU men's basketball team will honor a class of seniors who have had a monumental impact on the revitalization of the school's basketball program — a class that truly deserves to be celebrated. And, during what will surely be an emotional Senior Night, it's a safe guess that the three seniors on the currently 24th-ranked team in the country — guard Nic Moore and forwards Markus Kennedy and Jordan Tolbert — will receive a fitting recognition of their contributions to the program from a sold-out Moody Coliseum crowd.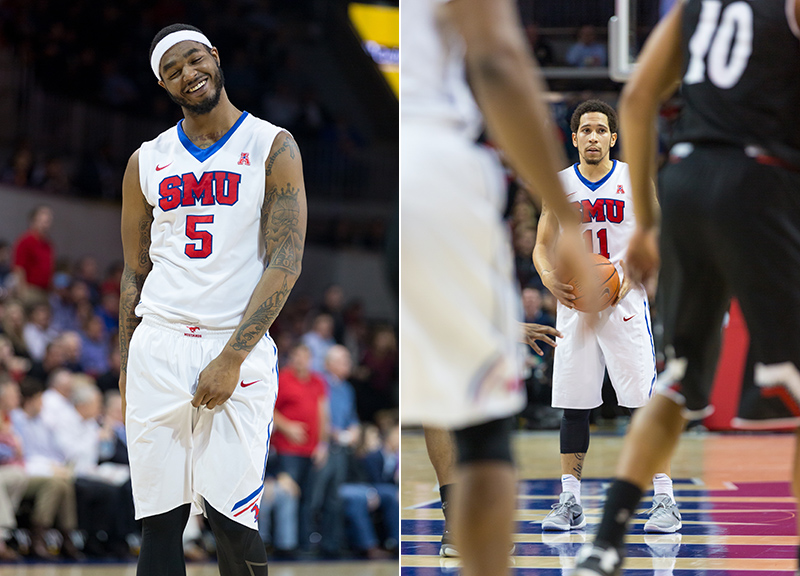 It doesn't feel like all that long ago that Moore and Kennedy first began their Mustang careers by playing home games in Garland at the Curtis Culwell Center in front of a couple hundred fans as renovations were being made to Moody Coliseum during the 2013-14 season. As redshirt sophomores on the court at that time, it was plainly clear then that the duo would be impact players for this team over the course of their tenure, right alongside standouts like Yanick Moreira, Nick Russell and Cannen Cunningham, just to name few. But to predict the growth those two would undergo as they became the leaders, heart and soul of the basketball program was not as easily foreseen.
Nic Moore has grown to become one of the best point guards in the country with an uncanny ability to play the role of floor general — making every player around him better — and coming through in the clutch with big shots when the team needs him the most. He plays with ice in his veins and, under the tutelage of Larry Brown, Moore has been named this year a finalist for the John R. Wooden Award, which honors the best college basketball player in the country. Moore is one of those rare players who not only garners plenty of attention in scouting reports from opposing coaches but who, after the game, earns their press conference adoration. Among high praise from coach Jeff Lebo of East Carolina and coach John Beilein of Michigan, this quote from University of Houston coach Kelvin Sampson says it all: "I love Moore. He's a kid that should be really, really appreciated. He gets it. He knows how to play. It starts with their best player and they understand who that is. Their shot selection is good because they know who should take their shots — Nic Moore."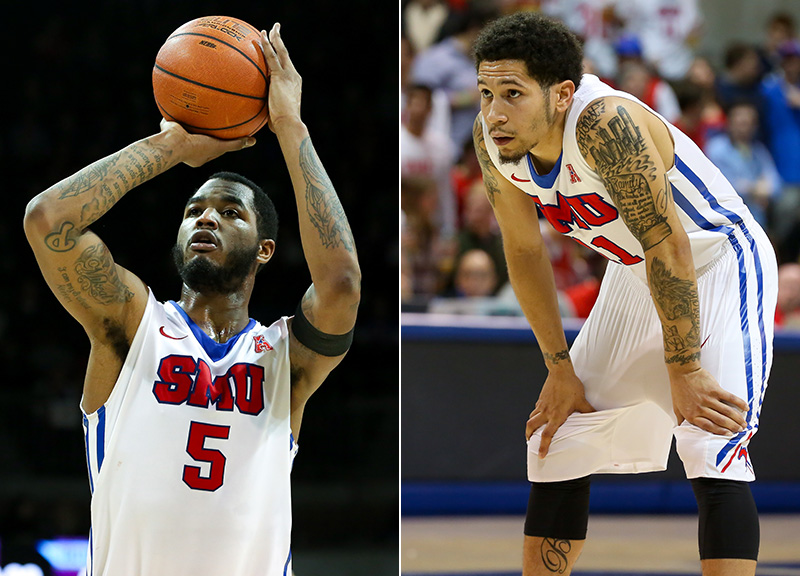 Markus Kennedy didn't quite develop into the dominant force Moore has become, but his impact and contributions to the Mustangs cannot be understated. The emotional leader of the team, he brings a much-needed swagger to the Mustangs that on several occasions has lifted his teammates to confident new heights. He invigorates the Moody Mob night in and night out, and in the process has helped the Coliseum become a tough place for visiting teams to win at, with the team amassing a 49-4 record at home during his career. He's not the most explosive athlete but he knows where to be at the right time; his rebounding abilities and low-post moves make him a dangerous player on any given night. It was undoubtedly tough for Kennedy to come off the bench most of his senior year but his attitude never wavered as he split team with senior transfer Jordan Tolbert. Their pregame ritual of Kennedy figuratively removing handcuffs from Tolbert and essentially "unleashing the beast" is a perfect example of Kennedy's spirit and sportsmanship for his team.
As for Tolbert? In his one season with the Mustangs, he has put together a highlight reel of a season with thunderous dunks that have earned him spots on Sportscenter's "Top 10 Plays" feature, and he's been a fiend on the boards too, pulling down nearly 20 percent of all rebounds while he's on the floor and leading the team in total rebounding. His game-winning basket and game-securing blocked shot on back-to-back possessions against Cincinnati earlier in the season epitomized his season efforts.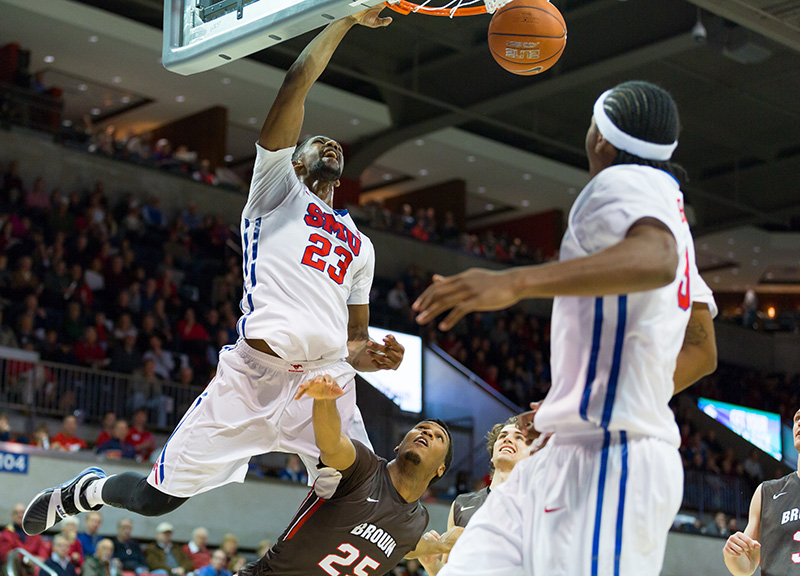 Moore and Kennedy's first game at the renovated Moody Coliseum was an upset victory over the UConn Huskies — a team that would eventually go on to win the National Championship after losing to the Mustangs twice that season. Tonight, these players have an opportunity to close out their Moody careers the way they started. Only, this time, a victory over that conference foe wouldn't be an upset. Now, thanks to where these seniors have taken the program, it's an expectation. Despite a post-season ban, the nationally-ranked Mustangs are playing for a shot at a second consecutive regular season conference title. Big games with big implications are the new norm for the Mustangs under Brown, sure, but because of these seniors' play too.
With SMU's football team still struggling to find its footing, the basketball program is the pride of the university. For the first time ever in the history of the program, national rankings, nationally televised games (tonight's game will be broadcast on ESPN2 at 8 o'clock) and local celebrities ranging from George W. Bush to Tony Romo to Chandler Parsons appearing court-side have become the standard.
Unfair NCAA penalties be damned, that is this senior class' legacy. And it's an amazing one.