A New Barbecue Spot Called Ferris Wheelers, Complete With A 50-Foot-Tall Ferris Wheel And A 7,000-Square-Foot Patio, Is Opening In The Design District This Month.
Presumably because "Why not?" very much is a sufficient reason for doing something, a new barbecue spot set to open up in the Design District later this month is centering its entire branding around the fact that it's got a 50-foot-tall Ferris wheel on its property.
Called Ferris Wheelers and located at 1950 Market Center Boulevard, the restaurant is the latest venture from the This & That Concepts team behind the Uptown sports club Parlay, Henderson Avenue dive Whippersnapper, its neighboring bar and restaurant High Fives, and the still-in-development Oak Cliff cocktail bar Tiny Victories.
The menu comes from Doug Pickering (formerly of Work in Deep Ellum), with entree options including brisket, ribs, house-made sausage, honey-brined smoked turkey breast and Carolina-style pork shoulder and sides such as smoked BBQ beans, smoked green beans, jalapeño bacon cole slaw, southwestern potato salad and mac and cheese.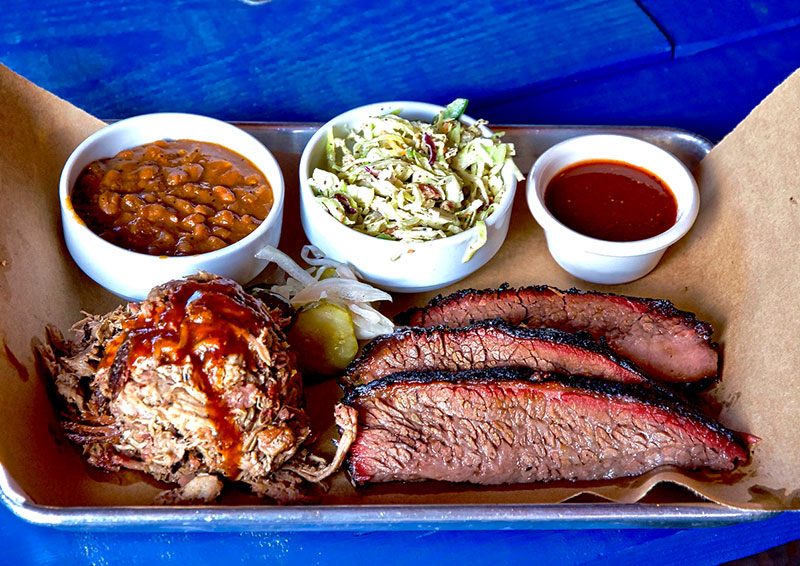 The menu will have to compete with a bevy of other distractions, though. In a press release announcing Ferris Wheelers' impending arrival — the announcement says "late September" but notes no firm date (update: management now confirms a Monday, September 25, opening) — ownership also touts the spot's "Texas-inspired" cocktails, craft brews and a massive 7,000-square-foot patio filled with games such as Jenga, bags, washers, hook-and-ring, over-sized Kerplunk, checkers and chess. That outdoor space will also feature a stage for live music performances.
And then, of course, there's the Ferris wheel, which will be a functioning, permanent feature of the "backyard" space.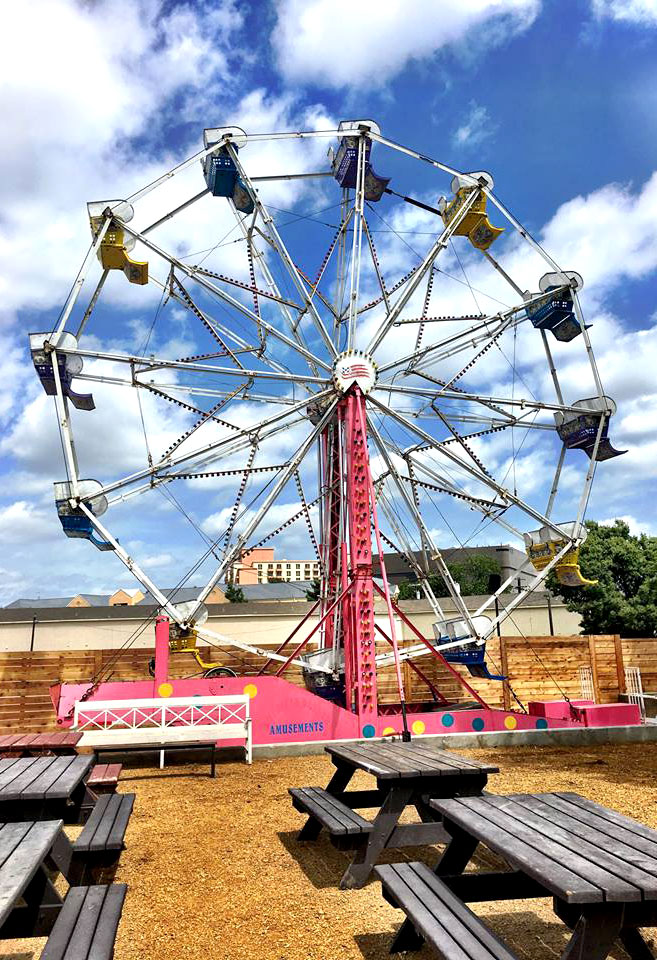 Can't wait till someone tries pulling a page out of The Notebook on that sucker.
All photos courtesy of Ferris Wheelers.