For 30 Years Now — And Almost 20 In Its Current Location Outside Of El Si Hay — Jose's Elotes In Oak Cliff Has Been Serving Up The Tastiest Corn In Dallas.
Craig Garcia loves elotes — so much so that he guesses he's sampled the corn from every cart in Oak Cliff over the years.
But, for the last 25 years, he's exclusively preferred one cart and one cart alone: Jose's Elotes, the little gem harbored next to ever-popular street taqueria El Si Hay.
"This is the best elote in Oak Cliff, hands down," says Craig Garcia.
The appreciation runs two ways, too: Jose, the namesake behind the cart, calls Garcia his "No. 1 customer" and knows his usual order — two cups of corn with eight scoops of chile — by heart.
The two go back quite a bit, actually.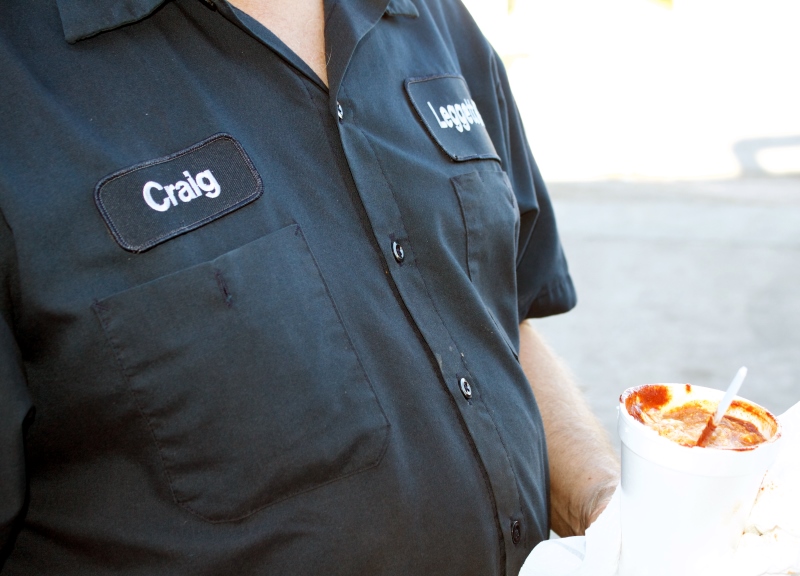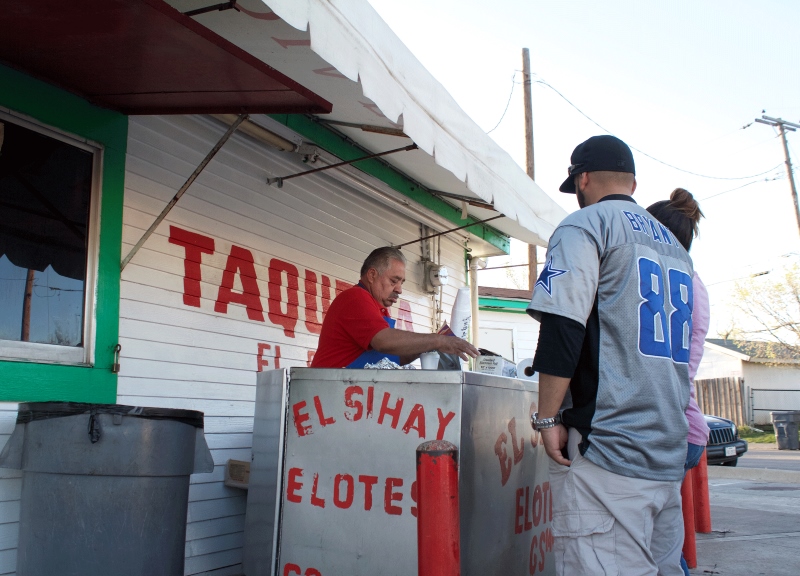 Garcia says his life turned upside-down back in 1999 when Jose moved his stand from its old location in front of Bob's Supermarket to its current spot. But, after weeks of trying to track Jose down, order got restored to Garcia's life when he found out Jose had set up shop next to El Si Hay.
"It's the best corn out there," Garcia says. "The day Jose retires, I'm not going to get corn no more. I'm not going anywhere else. I went to every other corn spot around here, and it ain't the same — not even close. He's the best."
Yeah, Jose knows what he's doing. There's a reason why he's been at it for 30 years now.
But what is it that sets Jose's Elotes apart from the rest? Well, according to the man himself, it's his use of fresh steamed corn and delicious ingredients — including his famous cheese, which he says is a secret brand that he'll never reveal to anyone.
Jose's friendly persona and and knack for customer service obviously don't hurt matters, either.
Combined, those elements have created an army of loyal customers for Jose, and lines for the cart that are never, ever short. Thing is, Jose's Elotes is worth hopping in line for — in large part because, well, despite the lines, the waits aren't nearly as long as they look thanks to Jose's lightning fast carving and mixing as he builds his little cups of el paraiso.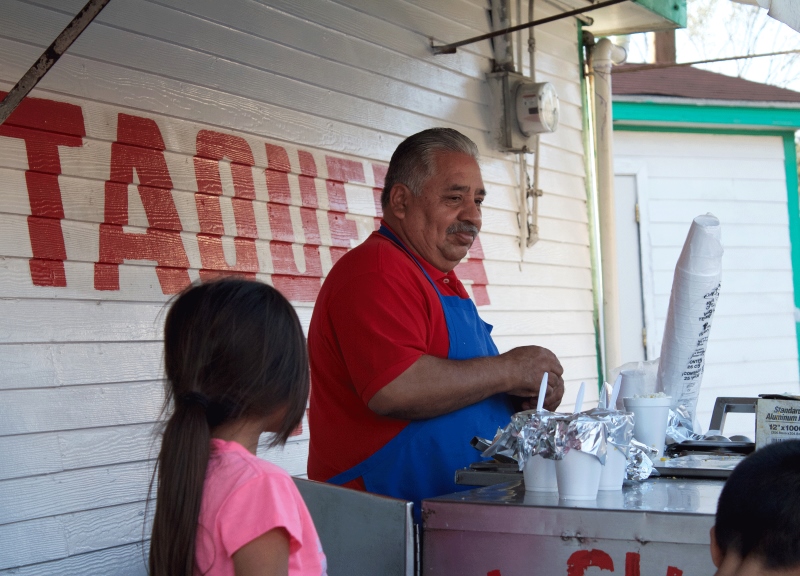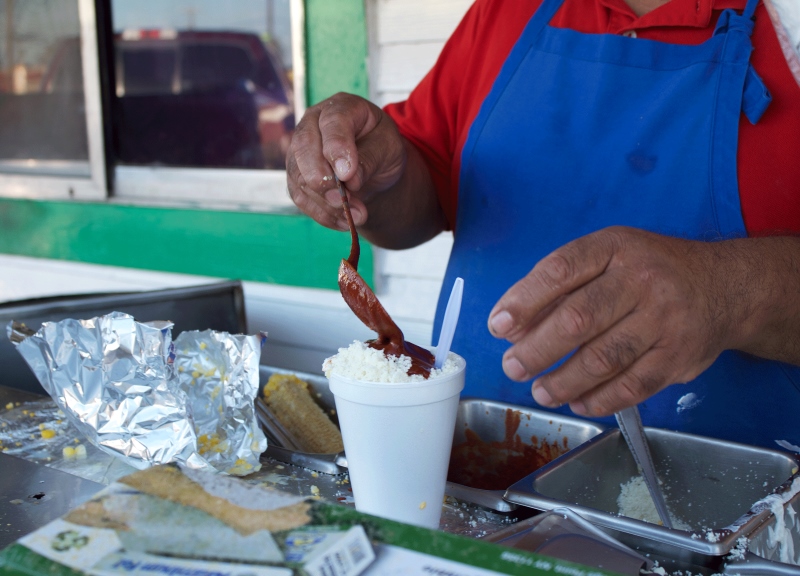 Turns out, everything Jose does is fast. After placing my order during a recent visit — one cup of elote, no chile — Jose very briefly let me ask him some questions about his three-plus decades of serving elotes in Dallas. And I do mean briefly.
There was, after all, a line of customers awaiting their elotes.
There always is.
So you've been in this business for a really long time!
Yes. I've been in this business for 30 years. I started in 1986!
Many customers remember you from back in the day when you worked at Bob's Supermarket. How many years did you spend there?
I spent about 14 years in front of Bob's Supermarket. Then, in 1999, I came to El Si Hay and have been here ever since.
Thirty years is a very long time. What's the most rewarding part of the job?
The most rewarding part of the job is the job itself. I do what I love. When someone does something they don't like for a living, they'll never be satisfied. Nothing good ever comes out of that.
You're really fortunate to be doing what you love. A lot of people can't say that.
Exactly.
You weren't born in America. But you've made this life for yourself here. Can you sum up that experience for me?
Well, when an immigrant comes over here, it's because this country has opportunities — great opportunities — for one to get ahead in life. You've got to make it happen. I'm definitely living the dream!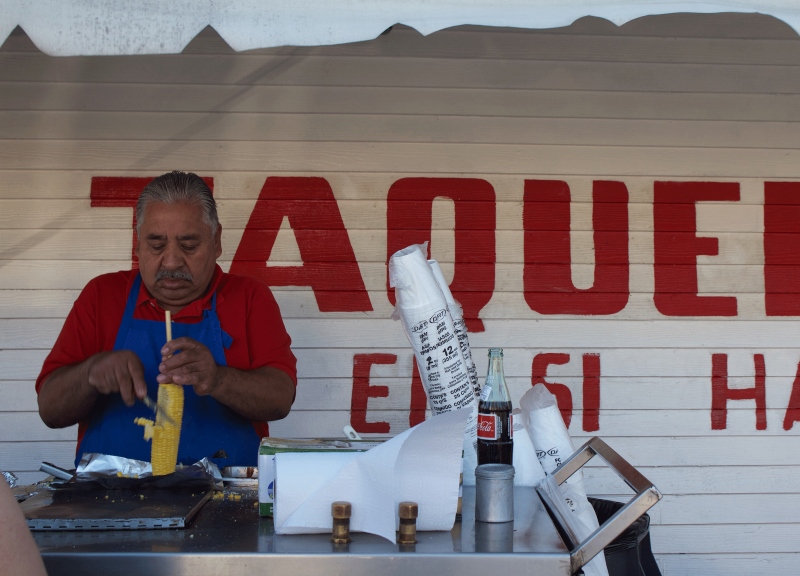 This interview was translated from Spanish to English. Don't worry, though, those of you who don't speak Spanish: You can still place your elote orders in English.