Oh, We're Not Just Throwing One Party On Wednesday. After Our Music Honors Even At The Granada, The Good Vibes Will Continue Till 2 Next Door At Sundown.
By now, you should know about our first-ever Central Track Music Honors event that's going down this Wednesday, February 20, at the Granada Theater. If you don't, here's the CliffsNotes:
The doors open at 7 p.m.
It won't be your traditional awards show environment (there will be no on-stage awards presentations or acceptance speeches bogging down the party in the main venue)
We've got 12 different bands performing at the thing across two stages (yes, two stages).
It should be a really great way to quickly learn about a bunch of talented musicians in this town
If you want to guarantee your way in to what we expect will be an at least near-capacity event, you can do so by purchasing a $5 advance ticket right here, and you'll be rewarded with a free drink — a Corona Extra or Corona Premier — from our sponsors at Corona (think of it like pre-paying for your first beer in exchange for the piece of mind of not having to worry about being shut out in the cold).
It's going to be a goddamn blast, folks.
In fact, we're so confident about that, we've already scheduled an after-party for the main event so we can keep the party going.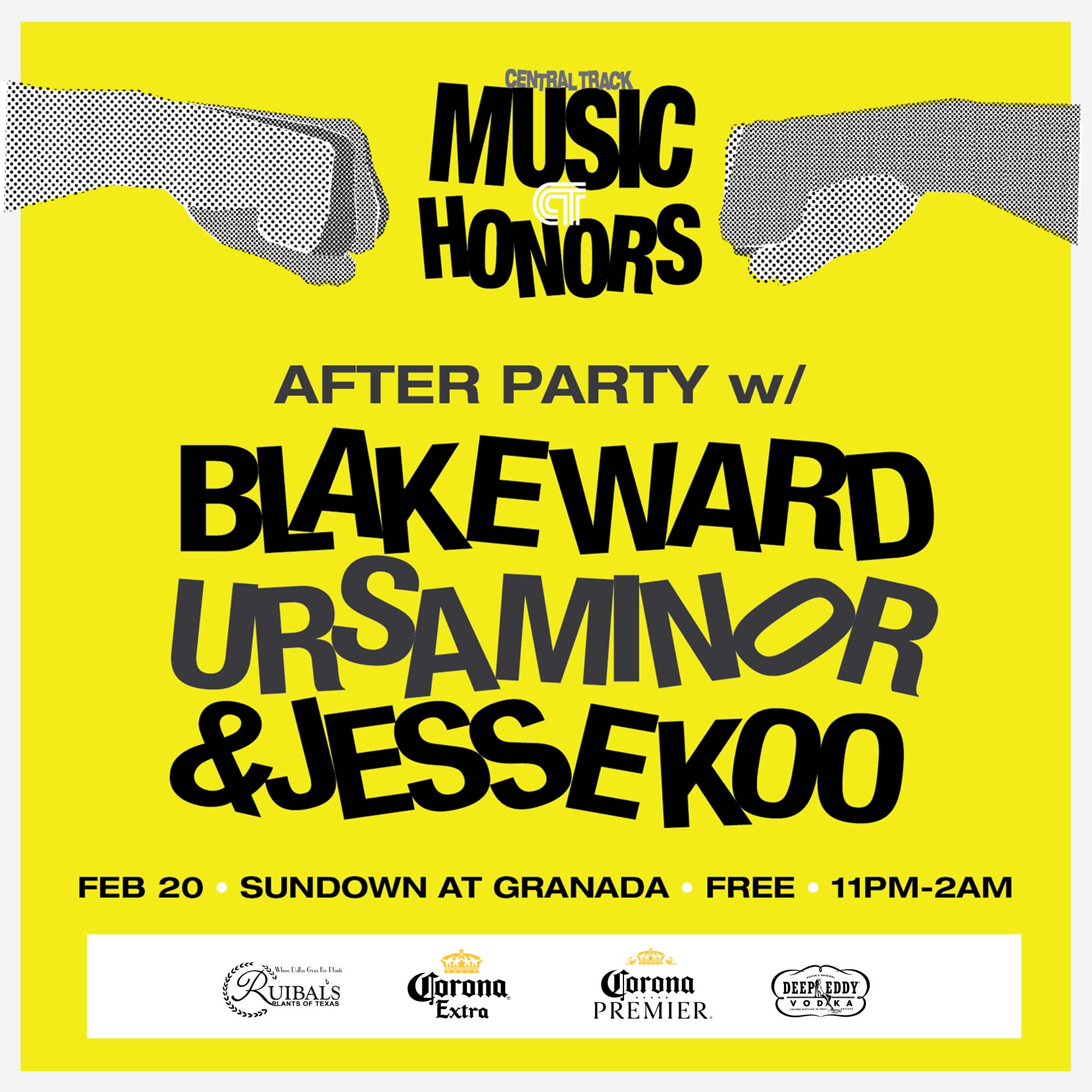 Starting at 11 p.m. on Wednesday, we'll be extending the vibes by hosting a party featuring sets from three of our Music Honors-nominated DJs until closing time right next door at Sundown at Granada: Ursa Minor (nominated in the Best DJ category), Jesse Koo (nominated in the Best Club DJ category) and Black Ward (nominated in the Best DJ and Best Weekly/Recurring Party categories).
It'll be free to attend. There will be various drink specials thanks to our sponsors at Corona, Deep Eddy Vodka and Red Bull. And, if all goes according to plan, the room will be filled with people in great spirits and looking to keep their highs going from earlier on in the night.
We hope to see you there!