The Smash Cocktail at LARK on the Park, Blind Butcher and So & So's Will Bang Your Head.
You're sitting at a bar, looking over the cocktail menu, assaulted with names of spices and bitters and alcohols that you don't even have the slightest goddamn clue about. You glance around woefully at your fellow bar friends, who all seem to be functioning perfectly well in this stressful situation. Panic grips your chest as the bartender saunters over to ask you what you'll be imbibing. Then you remember that article on Central Track that told you about the best cocktails in town and how different spots make them. And you realize that you're good. Because All Mixed Up has your back.
Finding the right cocktail for you is an extremely personal decision.
It takes dozens of drinks crafted in a variety of ways to even begin to identify with a certain one. Add in a couple more months of testing various spirits, ratios and spins, and you may eventually start to formulate an idea of your new go-to cocktail.
We aren't all cocktail connoisseurs.
Whether it's because knowledge of the various spirit families takes a lifetime to master or that you maybe prefer your alcohol hoppy and from a tap, cocktails are simply overwhelming more often than not.
Don't worry, friends. There is a light in the expansive world of cocktail to guide you — and that light is the smash.
It's essentially the any-man's drink of the cocktail world.
This is mostly because the smash is an extremely versatile cocktail. The recipe is vague and seasonal — pick a spirit, add some ice, maybe some water or club soda, and then muddle some mint with a seasonal fruit and shake. Are you a vodka man? No worries, there's a smash for you. Oh, you're a whiskey woman? Well, there's a smash for you too. It's like Oprah up in this bitch: Everyone gets a smash!
The history of the smash goes back to the julep, which was one of the first cocktails to require muddling. Early incarnations of the drink focused a lot on ice — should they use shaved or cubes? julep ice? something referred to as "fine ice?" — and, later, debates argued that maybe the fruit in a smash should be garnish instead of mixed in with the spirit.
Of course, these were all arguments held decades ago. No one really gives a shit about them any longer.
So, in lieu of regaling you all with the storied history of what ice you could be using in your smash, we're just going to share some of our favorite smashes around town.
They're — ah, here it comes — smashing!
Yeah, sorry for that.
Black Beard's Smash.
LARK on the Park.
LARK on the Park is cool for several reasons.
It has a prime location right next to Klyde Warren Park. It has huge-ass chalk boards graced with awesome illustrations. It has a swanky dining area. It has a bar slings out some really poignant cocktails.
The drinks come thanks to bar manager Matthew Orth. You could say an old-fashioned is the same anywhere you get it — until you've tried something from Orth. He knows how to mix drinks. And his smash – called the Black Beard's Smash — is a seriously good cocktail.
With this drink, Orth decided to keep with the sweet notes common to a smash and use rum as the spirit: "I've always really enjoyed the combination of rum and peaches, and this cocktail is no exception," Orth says. "With this particular rum being aged in whiskey barrels, it definitely adds a little more punch to the cocktail."
After muddling some fresh peaches with lemon juice and ginger syrup, the spirit and flavor are shaken into a beautiful elixir. Then, after he garnishes the drink with some peaches, be ready to down this sucker. It's real good, so you probably won't know when to stop. But don't forget to eat that garnish, because peaches are surprisingly good after being soaked in liquor for a couple of minutes.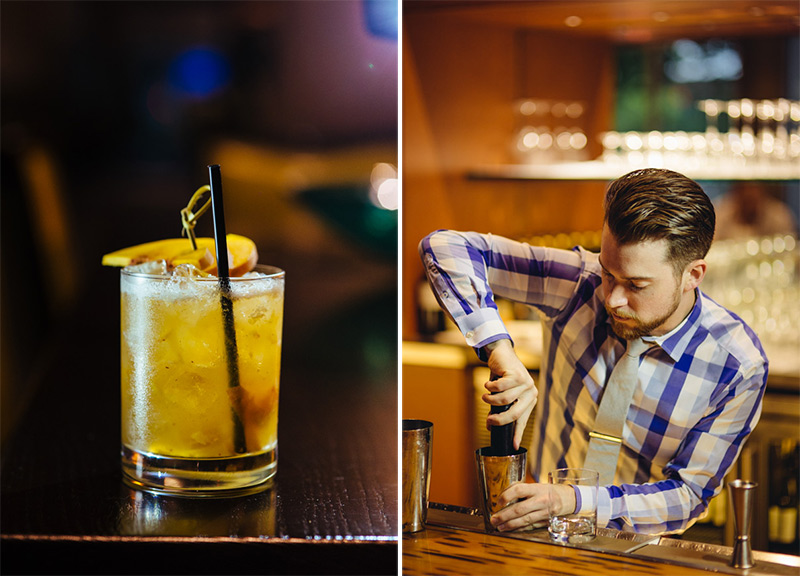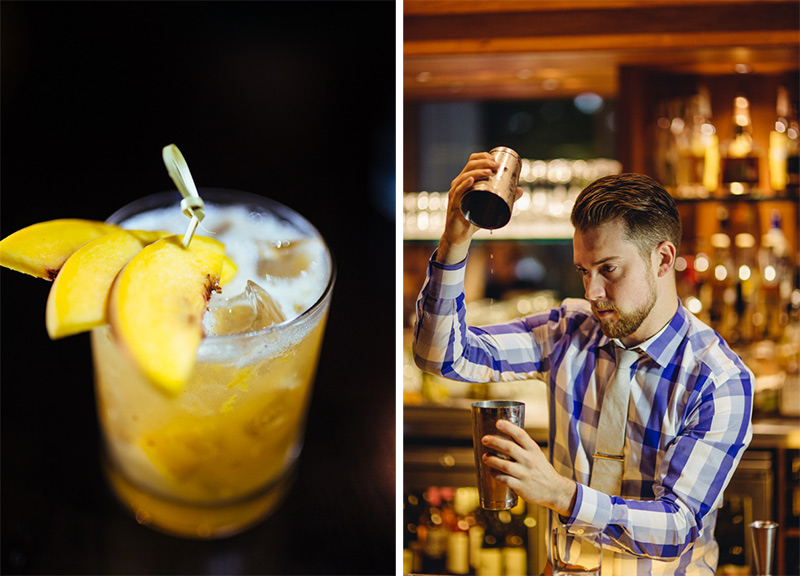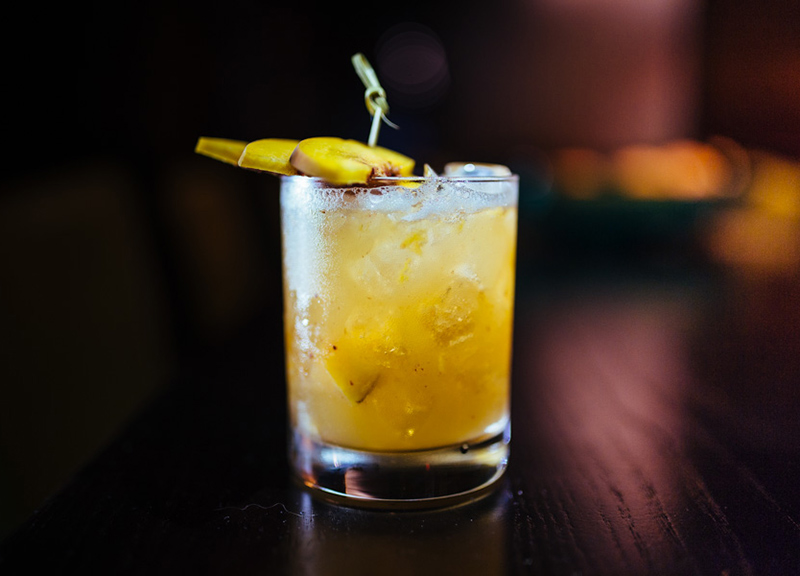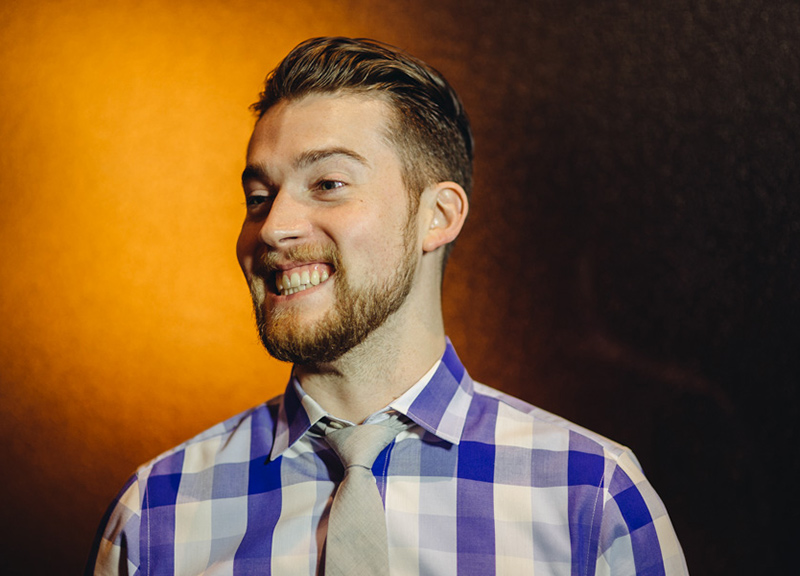 The Smash.
Blind Butcher.
Yeah, we know: Blind Butcher is the "Meat Mecca" of Dallas. But don't let its ungodly good sausages and hunger-annihilating poutine distract you from the other, just-as-important part of the spot. Because their drinks are pretty effin' boss, too.
The bar program at Blind Butcher is really just as impressive as its kitchen. Between its great beer selection and an ever-changing cocktail menu that keeps up with the seasons, you can rest assured that you'll be getting a damned good cocktail to wash down the meat-baby growing in your gut.
With his smash, bar manager Josh Uecker goes the seasonal route. He uses a Grey Goose melon vodka as the base, then adds in a muddling of mint, a splash of lemon juice and some simple syrup. Next, he shakes it and mixes in some ginger beer. The taste verges on a mule, but the melon vodka helps to give it that slightly sweet edge.
"We used Grey Goose melon because we try to keep it with the whole 'in-season' idea," Uecker says.
It may be one of the simpler smashes in town, but it's a damn fine drink.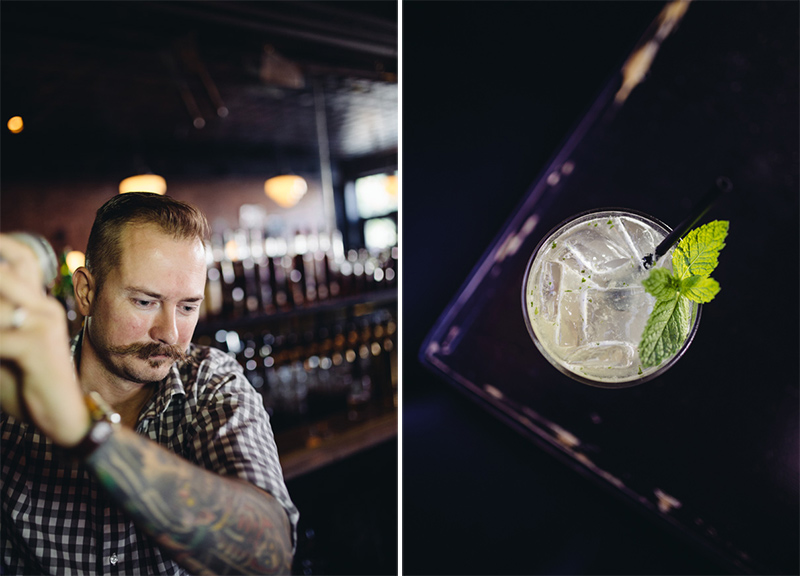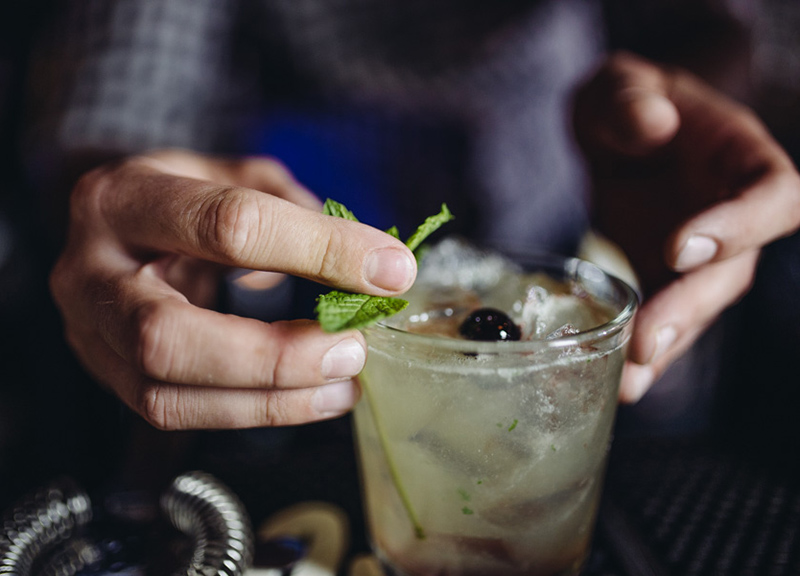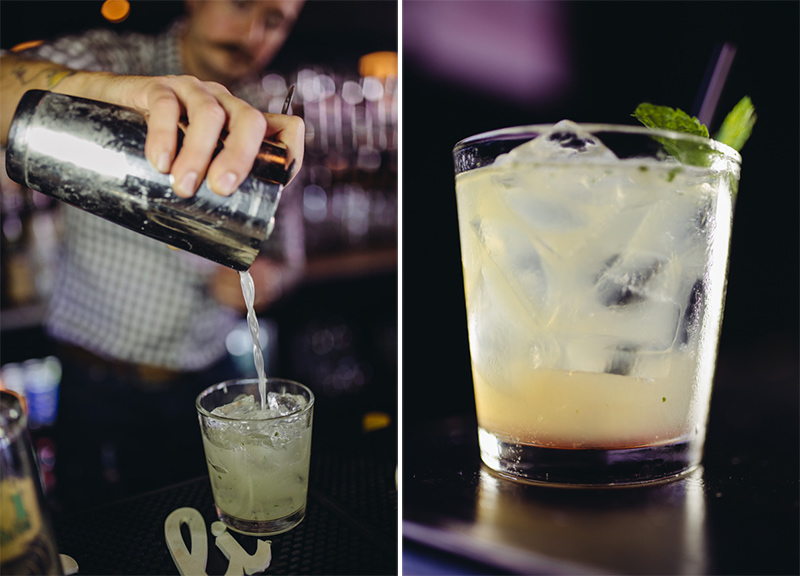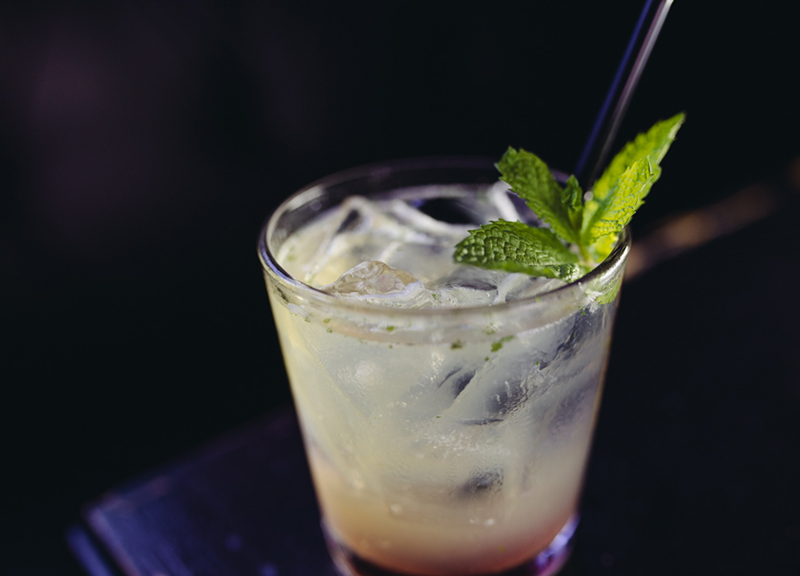 Thingamabob Collins.
So & So's.
So & So's is on the way-up-and-up right now. Between menu items that are raising more than a few eyebrows and entertainment offerings that are surprisingly solid, this spot is a becoming hot in the Uptown area.
Oh, and their drink menu is more than a little odd.
So & So's take on the smash is probably the epitome of their eccentricity. Makes sense: Bar master Cody Hand is the type of bartender you want at a lively drinking establishment; he's fun, pretty wild with the shaker and, most importantly, he knows his shit.
The Thingamabob Collins, his spin on the smash, is a nightmarish-looking tonic. The mixture of Deep Eddy grapefruit vodka, lemon, Yuzu, huckleberry shrub and house-brined cucumber churns out a volatile reddish liquid. After Hand garnishes it with a slice of that cucumber, the drink appears as an enigma draped in red.
Like, too red.
But damn if the crazy ingredients don't set it apart. The cucumber alone is insane-brined with vinegar, sake and huckleberry shrub, and its taste is sweet while a small, tart bite. As for the drink? It shares a similar taste with the huckleberry shrub defining the flavor profile.
Honestly, though, ordering this thing just to munch on those cucumbers is understandable, too.