The Looks That Rocked The 2017 Edition Of The Annual Dallas Fashion Showcase The Pin Show — And The Ones That Didn't.
All photos by Ashley Gongora.
Each February, the premier annual fashion showcase The Pin Show highlights the works of smaller and emerging fashion designers from throughout the region with a slew of flashing strobe lights and a bevy of beaming, charismatic figures.
In DIY Dallas fashion circles, it might as well be the Super Bowl thanks to the fact that it affords aspiring and up-and-coming fashion designers from the area the chance to present their immaculate garments to a large crowd of fashion enthusiasts. Better yet, the event features clothes of all sorts, too — everything from streetwear and swimwear to couture and menswear designs, although womenswear certainly makes up the bulk of The Pin Show's focus.
Walking into the Bomb Factory on Saturday night for this year's event, it was tough not to get swept up in the venue's vibrant lights and crowd's tremendous energy. Fashion bloggers, investors, and fashion enthusiasts abounded, expressing a deep infatuation for clothes and exuberant outfits.
But which looks were most worthy of all this excitement? And which looks took a swing and a miss at this once-a-year opportunity. Good questions! Here, let's take a look at the 2017 Pin Show's winners and loser.
Winners.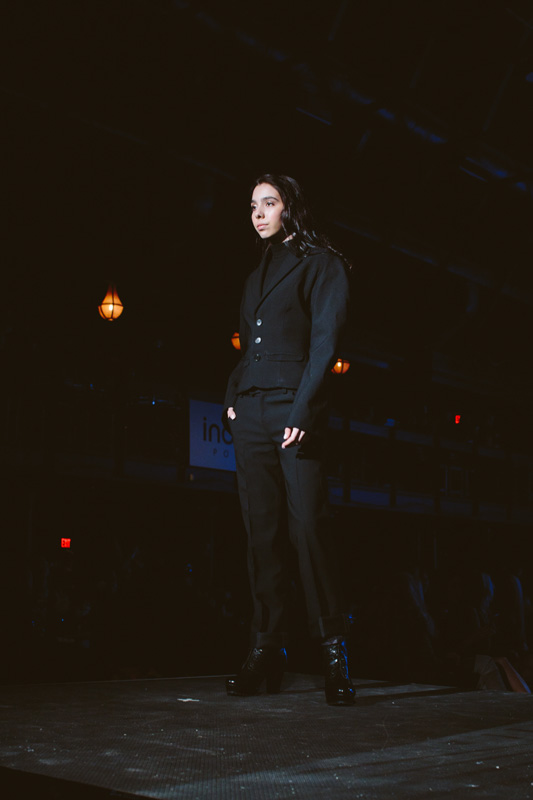 Dija Obiaju. The garments Obiaju chose to highlight on the runway this year were relatively basic, but wholly impressive in their construction and top-notch styling. Her clothes' proportions were done very well, and most of her showcased designs were ready to wear. That's savvy, folks. Obiaju's looks didn't have to focus on cohesion in this setting; they were presented in formats that allowed the crowds to see individual pieces immediately into their wardrobes.
Melancholic Design. The fittingly named Melancholic Design definitely took its looks in a more somber direction than most Pin Show designers, but that's not to say that its clothes made any less of a stark impression. This house's collection emphasized heavy geometric patterns and muted tones (black, white, and grey) for a good majority of its garments, and the immense uses of silk and lace were successful attempts at setting its looks apart from the pack.
Veruschka (Not Pictured). One of my favorite collections of the show, Veruschka used very strong Russian and monarch influences in its design, and its garments' construction was incredible. Nothing if not bold, Veruschka's golden velvet blazer was my top look of the night, and its patchwork jacket with a mix of Russian and American influences was one of the more beautifully complicated pieces from the night.
Honorable Mentions: Garuv Gupta Falgani and Shane, Faith Diva, Poonam Bhagat PAPA DON'T PREACH Archana Kocharr and J. Chen.
Losers.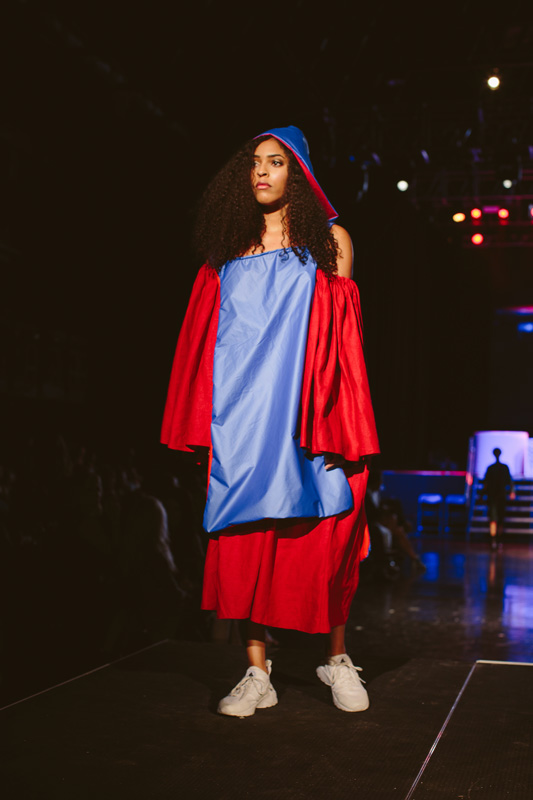 ZoMARQUERITE. I didn't find anything redeemable about this brand at all. The construction of its garments were absolutely horrendous — you could see the seams and the fabric falling apart as the models were walking — and a lot of its pieces came off like shower curtains made up of quickly sewn pieces of nylon. Overall, it was just a super disappointing display.
Ain't No Lady (Not Pictured). I understand what the brand was trying to go for — a "feminine-esque" direction with a masculine approach. That's a killer premise, for sure, but Ain't No Lady's branding didn't quite live up to its own bar. With the over-sized silhouettes and an odd focus on crop tops and shorts, its looks were cohesive enough but difficult to envision ever being worn anywhere outside of a runway environment.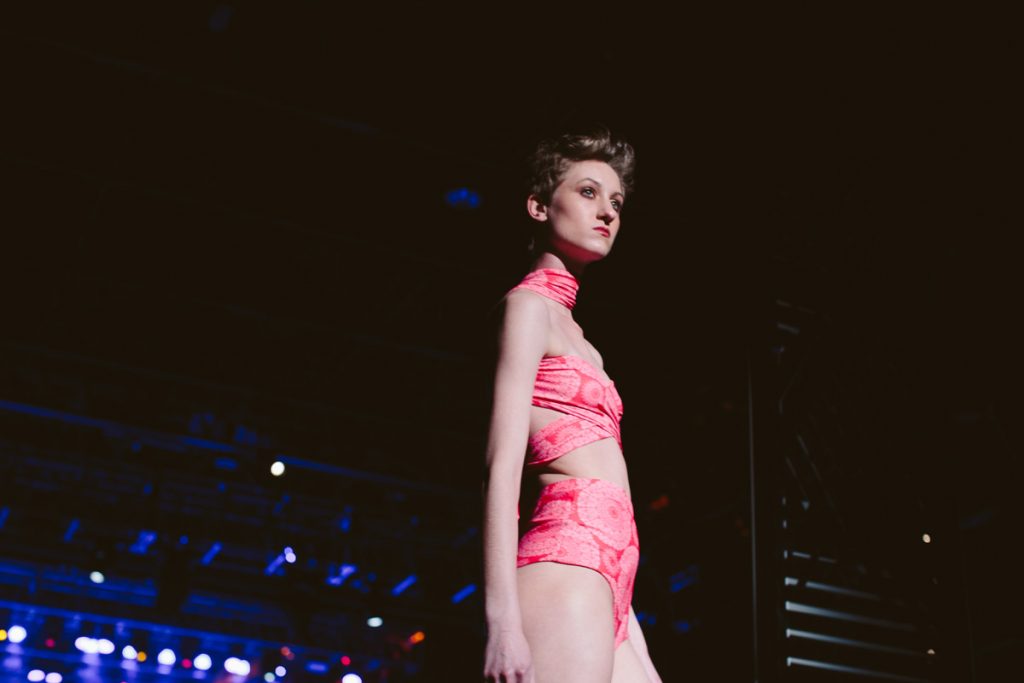 Nick Rose Fashion House. Swimwear shouldn't be over-complicated. And lace, citing just one such example of this line's over-complication, is just not a good bathing suit look. Sorry.
Final Thoughts.
Set to a killer soundtrack provided by performers including Sam Lao and Blue, the Misfit, I really enjoyed this year's Pin Show. And, set in the Bomb Factory, it was without a doubt an a stunning, professional and environment to remember.
Here's to The Pin Show continuing its important work of providing Dallas designers with such an uplifting and supportive platform for years to come.