The ACM Awards Love North Texas, The Global Spin Awards Love DJ Spinderella, Late-Night TV Loves Old 97's and You're Going To Love Encore Park.
We're barely a week removed from the 2017 Grammys — where, as you already know, North Texas artists cleaned up — and a matter of days ahead of this year's Academy Awards. So, in the spirit of hashtag awards season, we'll lead off with some Academy of Country Music Awards news.
A few days ago, the ACM Awards announced, which included several acts with North Texas ties. The biggest area of impact was the Female Vocalist of the Year category, where we'll go ahead and claim three out of the five nominees — Kacey Musgraves, Miranda Lambert and Maren Morris. In fact, Morris and Lambert are head-to-head in several categories, including Album of the Year and Single of the Year (for Morris' "My Church" and Lambert's "Vice"). That title track from Lambert's latest album also pulled down nods for Song of the Year and Video of the Year. And Morris secured another nom for New Female Vocalist of the Year. With so many nominations between them, it's safe to assume one or both will likely wind up performing at the April 2 ceremony, too. And, not to be forgotten, Eli Young Band is also up for Vocal Group of the Year.
In other awards show news, DJ Spinderella was honored with the Breaking Barriers Award at the Global Spin Awards, which was filmed last Thursday but won't air until this Thursday on Revolt TV. At the ceremony, her DJ daughter Christy Ray joined her on stage for a mother-daughter performance.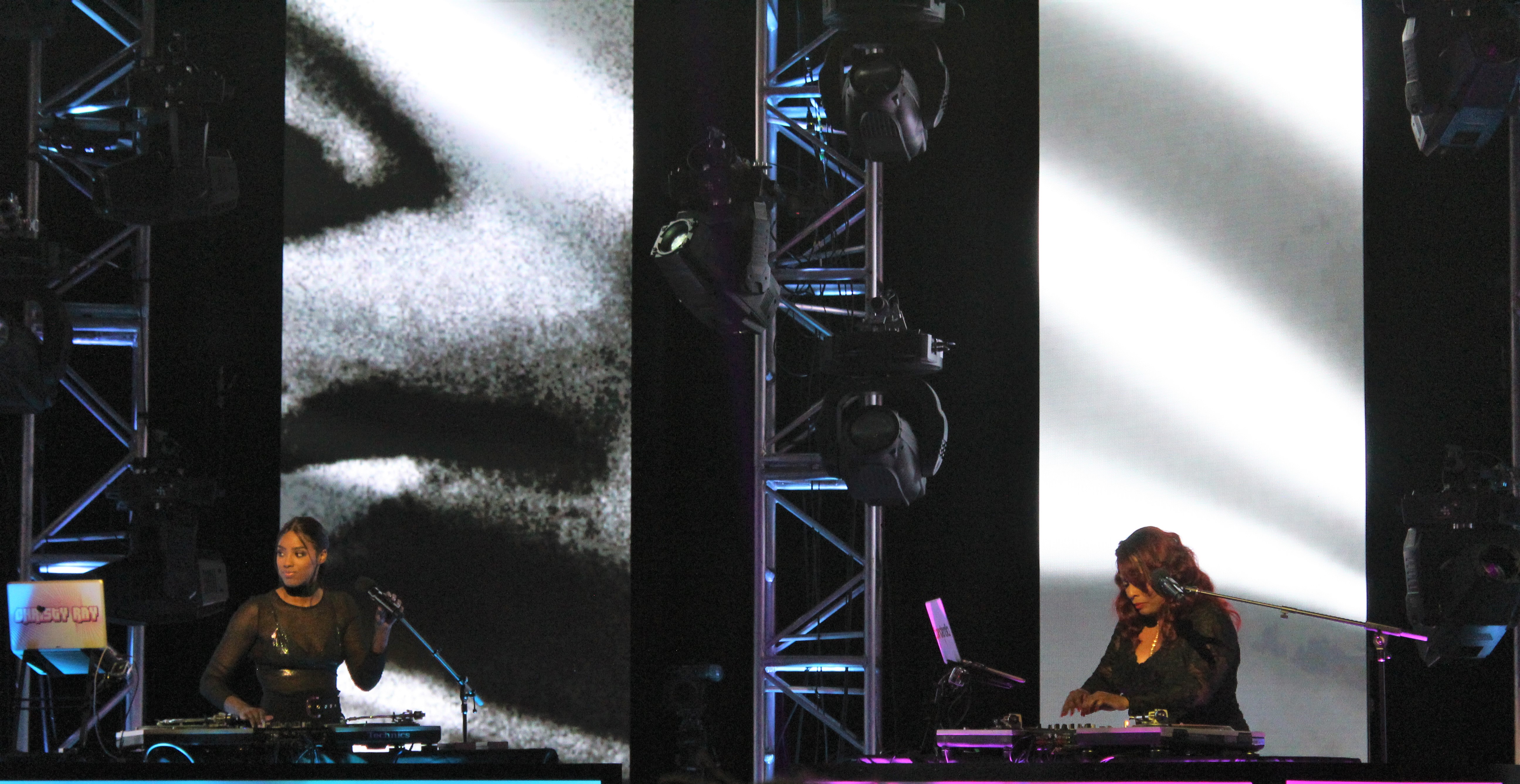 Also not to be overlooked is the fact that awards season also coincides with festival season. To that end, the Wildflower Festival made the first of its music lineup announces this week. Headlining its 25th anniversary edition will be The B-52s, Martha Davis & the Motels, X Ambassadors, Guster, Graceland Ninjaz and, uh, a Queen cover band. It goes down May 19-21, and tickets are available here.
Also, hey, we've also caught wind of a brand new fest this week! The not-at-all-generically named DFW Music Festival will take place at Verizon Theatre on April 29. Tickets go on sale here on Friday, although there's not yet word on who any of the surely-outside-of-the-box performers slated to play will be. Just the same, tickets will run $52 to $125.
And, for every new festival, it seems, there's an equal-but-opposite-reaction of an old standby calling it a day. So, in order to make room in this post-peak fest metro area, KXT has decided not to throw another edition of its Summer Cut this year, citing the fact that they'd like to focus more on their summer Sun Sets series.
Moving on, the ongoing Encore Park revitalization project at 508 Park – which includes restoring the 1930s-era recording studio where Robert Johnson made his most famous recordings, and adding a Museum of Street Culture — moved one step closer to fruition with a $2.1 million grant from The Moody Foundation, which previously helped make Klyde Warren Park a possibility. Check out a pic of the in-progress project below.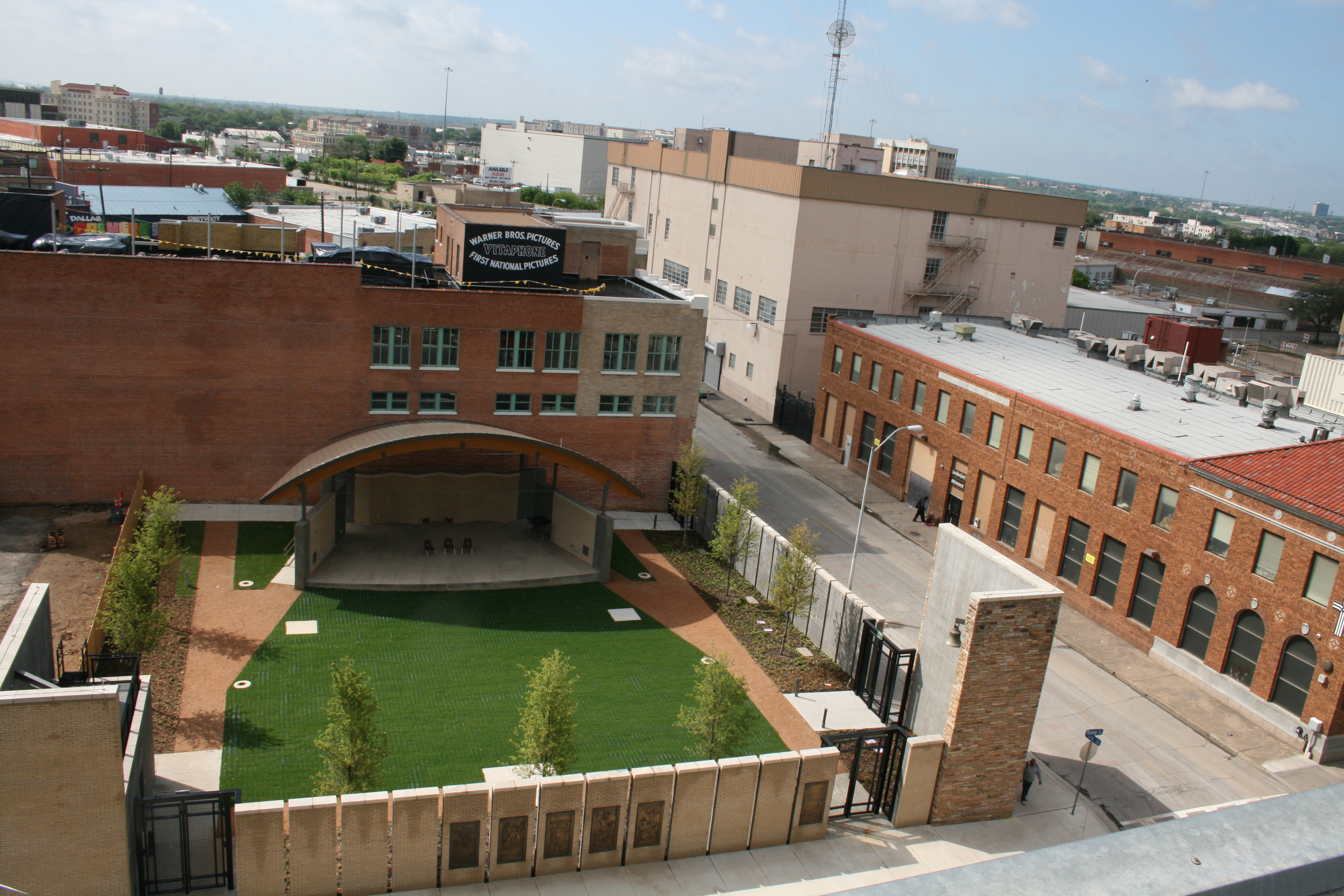 Photo by Carol J. Adams.
Next, let's check out some moving pics from the Old 97's performance on Late Night With Seth Meyers last night. The band performed new single "Good With God" from its upcoming 11th studio album, Graveyard Whistling, which comes out this Friday. They had some help here from Nikki Lane, who took on the voice-of-god duties that Brandi Carlile performs on the recorded version.
Another new video this week comes from Sundae Crush, and it's a glitter-filled, DIY, Lila Burns-directed clip about a futuristic dating game show. There's a definite aesthetic to it, which matches the lo-fi but twinkly song it accompanies that's called "Dating Game 3000" and is the first single from band's upcoming Crushed EP.
Something else video-related worth watching this week is "The Next Big Thing," which was written by Gibby Haynes and narrated by Zach Galifinakis. It's a teaser for the bizarro children's short story revolving around a boy and his strange dog that's "part of Waxploitation's Stories for Ways & Means, a limited edition hardcover book of unique stories and illustrations benefitting children's literacy programs."
Finally this week, and also on the small screen, was Oil Boom, whose "Great American Shakedown" was featured on the most recent episode of Vampire Diaries.
Got a tip for White Noise? Email us!