Five Jell-O Shot Recipes To Jump Start Your Summer Parties.
No other alcoholic novelty screams "party" quite like a Jell-O shot. The word's practically branded on the side of those cute little plastic cups.
They're the perfect little treat, really. They're easily hidden, easily eaten and they'll probably get you out of that damn bathing suit cover up faster than a can of beer will.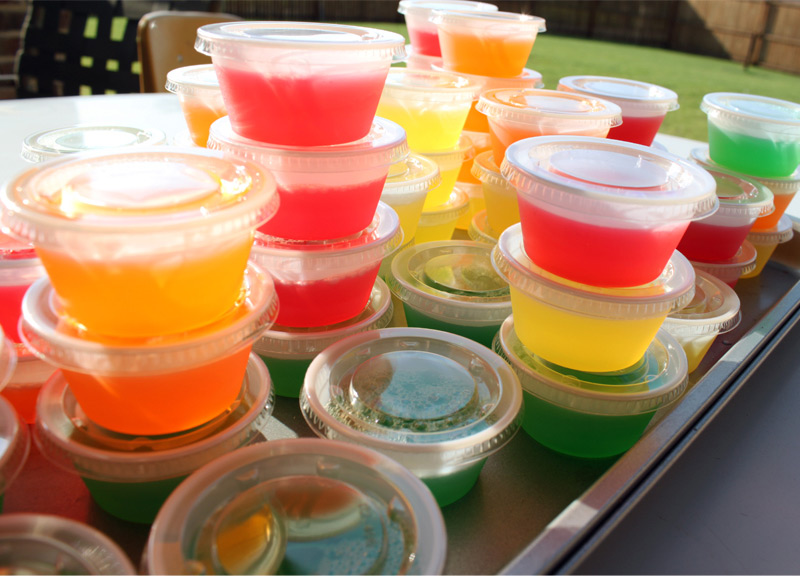 The basics for making Jell-O shots are simple. The ingredients are easy — a three ounce box of Jell-O (any flavor), a cup of boiling water, a 1/2 cup of cold water and a 1/2 cup of alcohol — and all you really need to remember is that the cold water and alcohol mix should be about even. The process is simple enough, too: Dissolve your Jell-O box into a cup of boiling water, and stir until fully dissolved; add in 1/2 cup of cold water and 1/2 cup of liquor; stir well and cool before pouring into Jell-O shot cups; then refrigerate for at least 3 hours.
Any plain old Jell-O shot will get the job done, sure.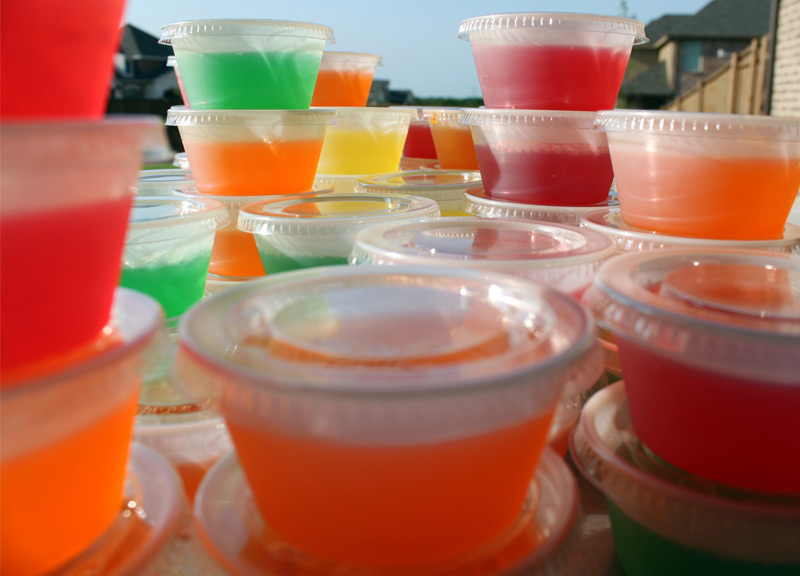 But if you're looking to spice things up, experiment a bit and really make some waves this summer, well, we're here to help.
Here's a list of five fun and easy Jell-O shot recipe worth your while this season.
The Beach Bum: 1 box of pineapple Jell-O, plus 1/2 cup of rum and 2 tbsp grenadine.
The Monroe: 1 box cherry Jell-O, plus 1/2 cup of brandy.
The Three-Way: 1 box of lemon Jell-O, plus 1/3 cup Amaretto, 1/4 cup Southern Comfort and 1/3 cup gin.
The Margaritaville: 1 box lime Jell-O, plus 1/2 cup Tequila.
The Cinnamon Sunrise: 1 box orange Jell-O, plus 1/2 cup tequila and 1/2 tsp cinnamon.
Just be sure to Jell-O shoot responsibly.