Let's Taco Bout It.
Tacos come in a plethora of tastes and sizes. It's part of what makes them so amazing: Between the meats, the spices and the tortillas that holds them all in, there's an almost infinite number of ways to prepare and construct them. Yes, there are tacos for most every palate.
It's no wonder Dallas has such a love affair with them — an adoration that's obvious to even the most casual taco observer given the sheer number of places around town that sell them.
Are some of these spots better than others? Absolutely, if recent media coverage is any example. Most every publication in town has printed its own list of Dallas' best taco joints in recent years — and more than once, in a few cases. Perhaps the only thing that rivals the volume of taquerias around Dallas is the number of pieces that have been written about them.
See also:
• The 50 Best Burgers in Dallas. // The Meatiest List In Town.
• The 50 Best Barbecue Spots In Dallas. // Yeah. We Got Beef.
So, as we've done in the past with burgers and barbecue joints, we decided it was high time we compiled and weighted these lists into its own master list — one that weighs the opinions of all (or, well, those who've released these lists) and combined them into a single rallying cry. By solely combining everyone else's thoughts onto the matter into these rankings, this calculation might not include our own thoughts on the ever-important matter of tacos — or even yours, for that matter — but it should prove one and for all that there's always money in the taco stand.
As if anyone needed a reminded that tacos are incredible.
(For a list of our sources used and calculation method, just keep on scrolling down.)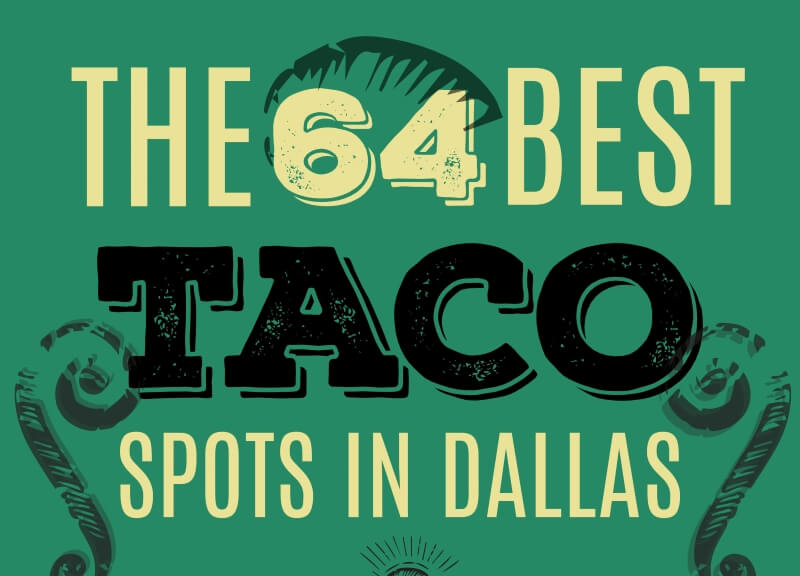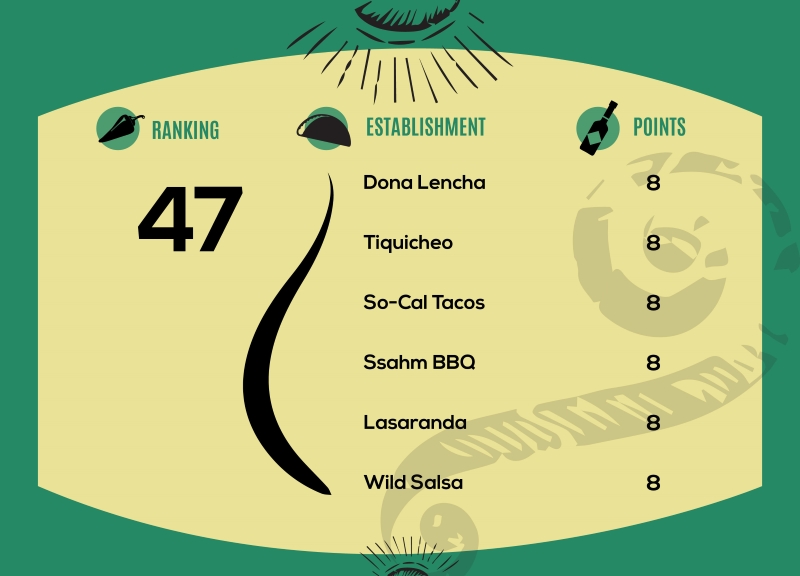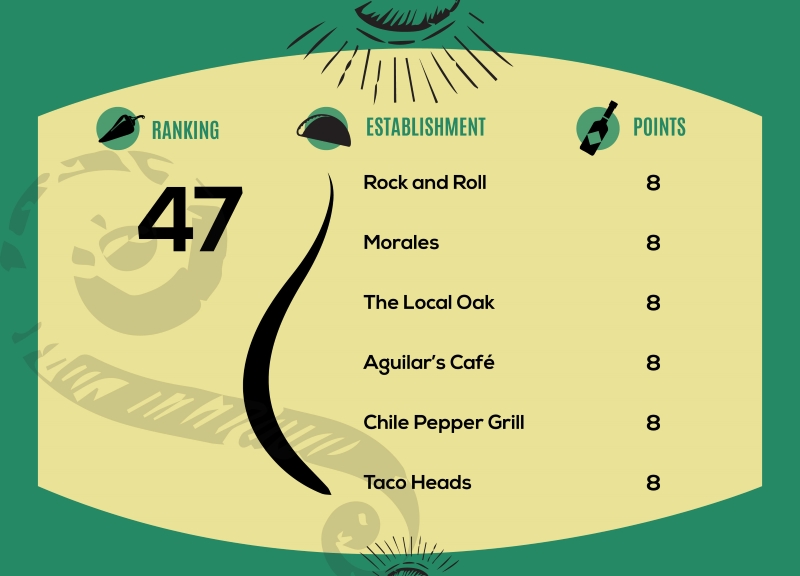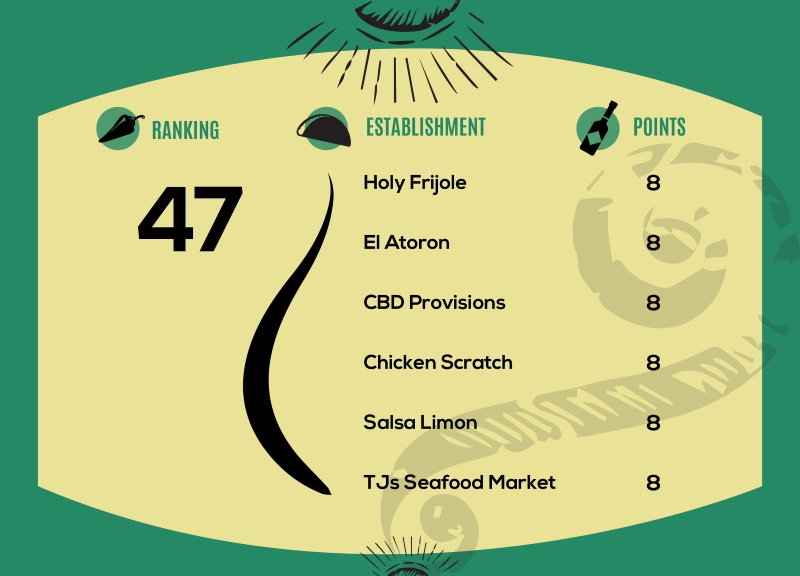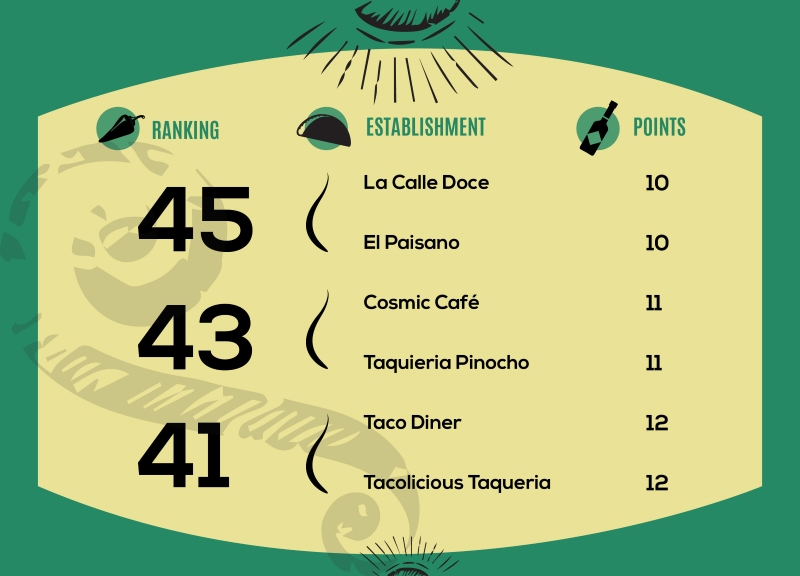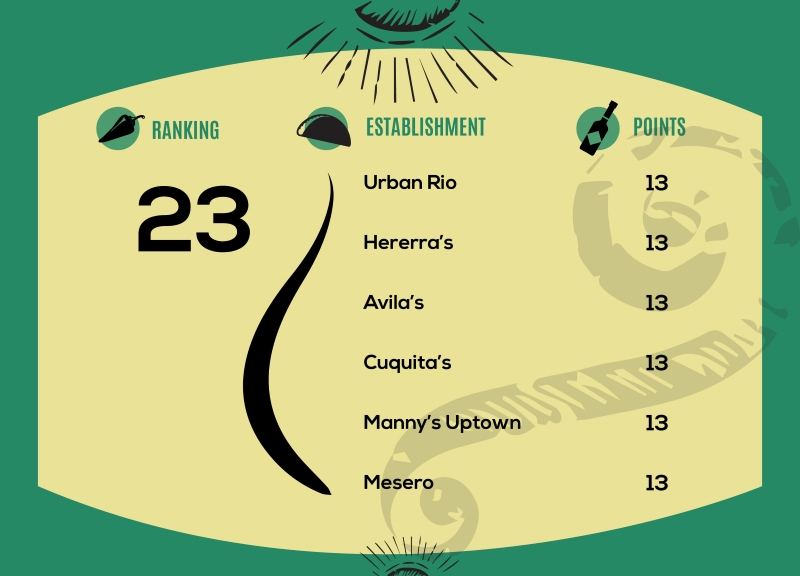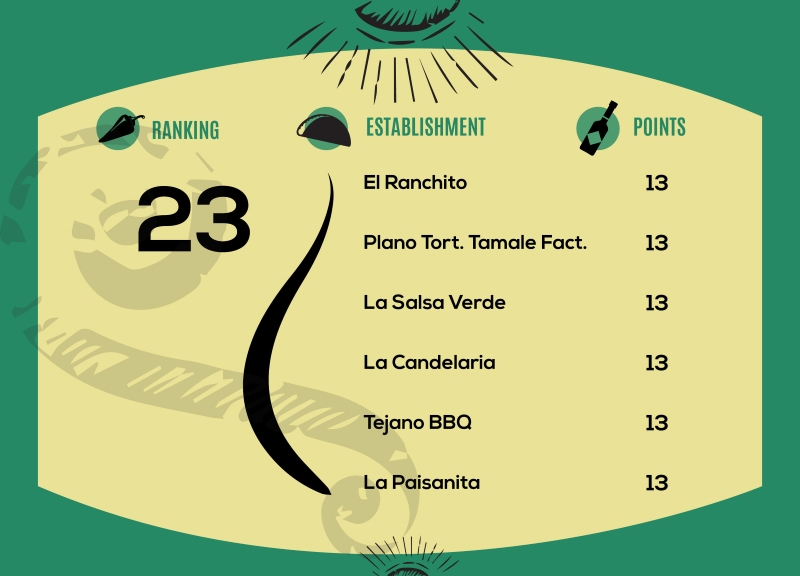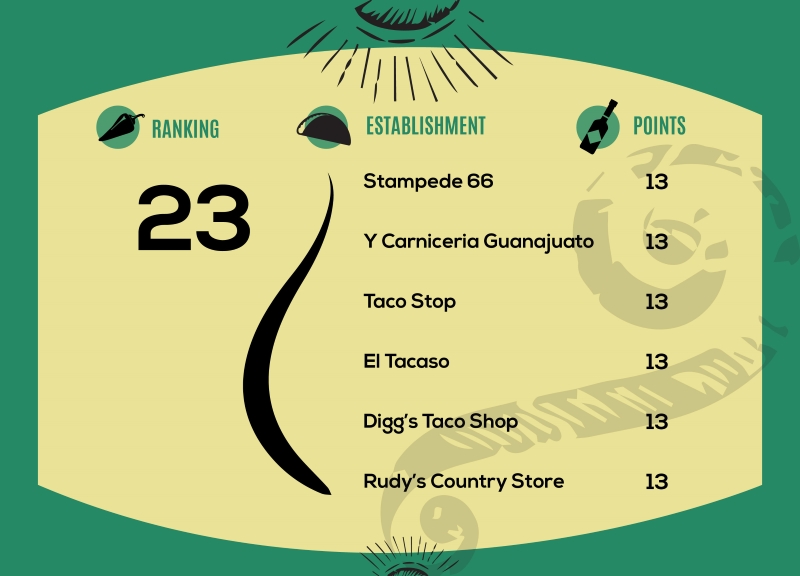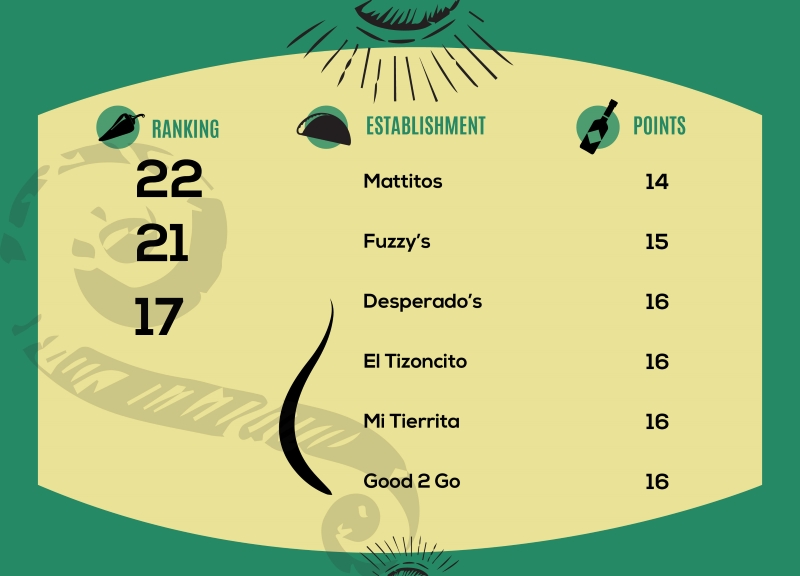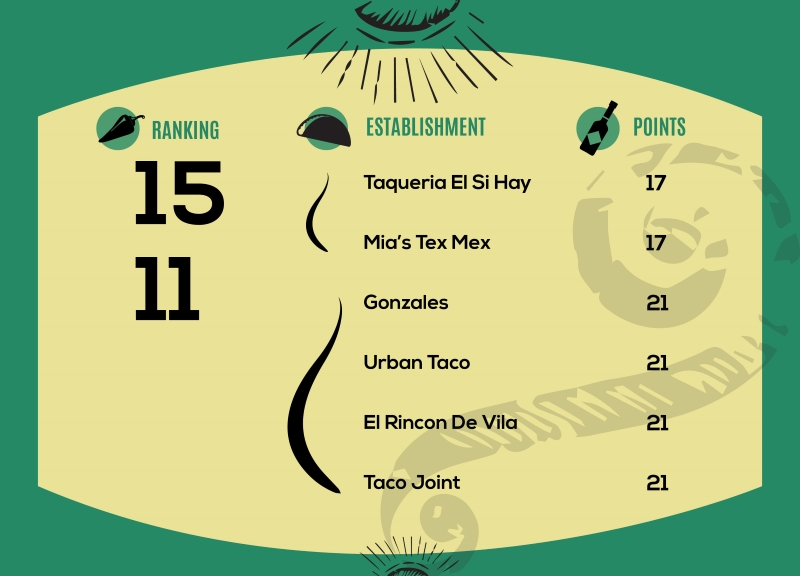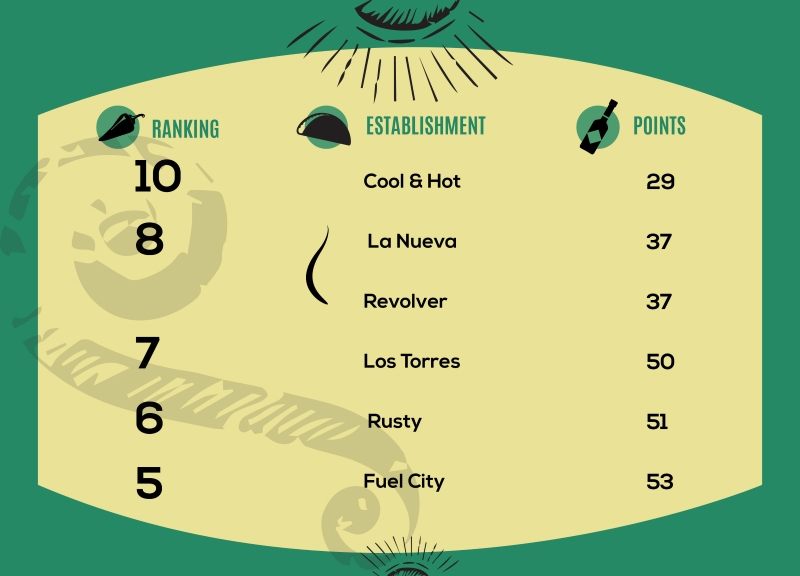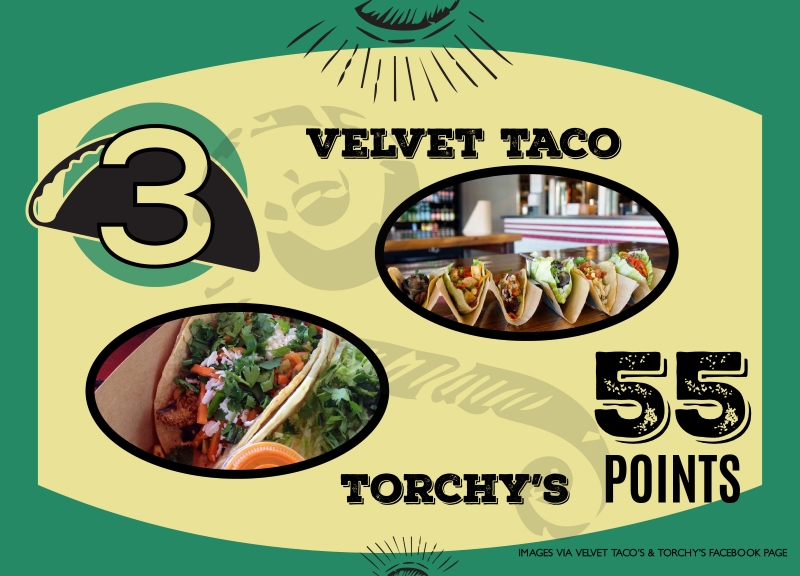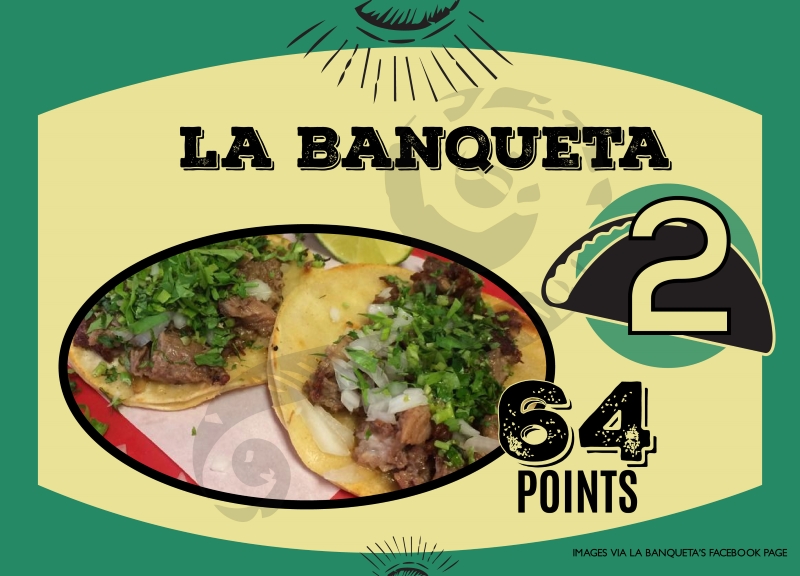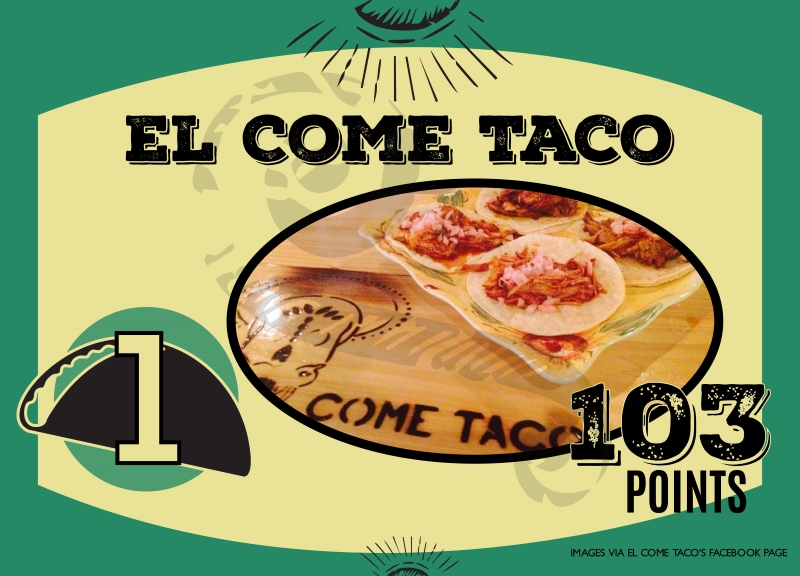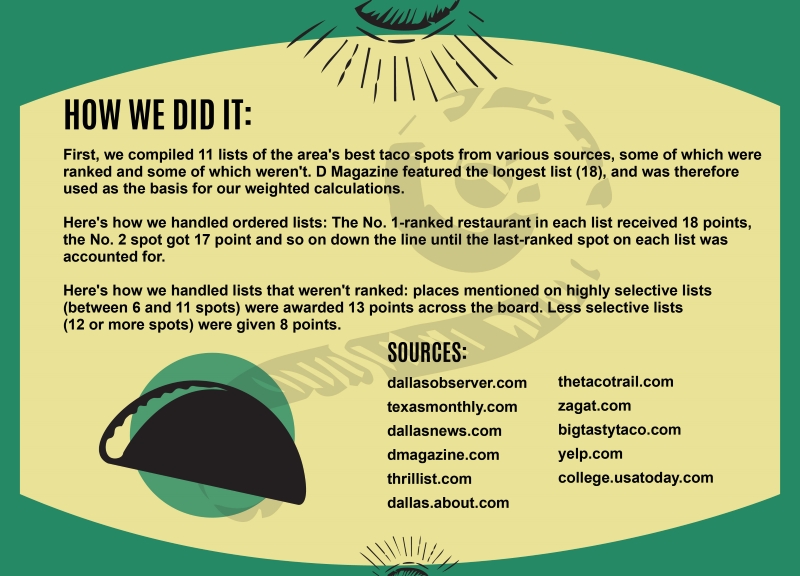 Calculations by Diamond Victoria. All graphics by Patricia Gonzalez.