Pairing Cider And Videogames Is A Super Combo Move.
Welcome to Perfect Date Night, a weekly feature that acts as your spirit guide for going on a perfect date in what is objectively Texas' best city, Dallas. Each week, we'll give you a night's worth of suggestions for a date night in a specific neighborhood, complete with recommendations for bars, restaurants, concerts, art shows, sporting events or, well, anything, really. Just make sure you include an emoji or two when you text your crush to invite them out.
Date Details.
• When: Anytime is gametime.
• Duration: 3 hours.
• Number of Stops: Just one.
• Modest Estimated Budget For Two: $60.
• Ballin' Estimated Budget For Two: $100.
• Romance Scale: Three out of five hearts.
This week we're fighting the post-holiday slump with a one- stop date that covers it all, and doesn't break the bank. Holidays are hard, but this week's PDN isn't.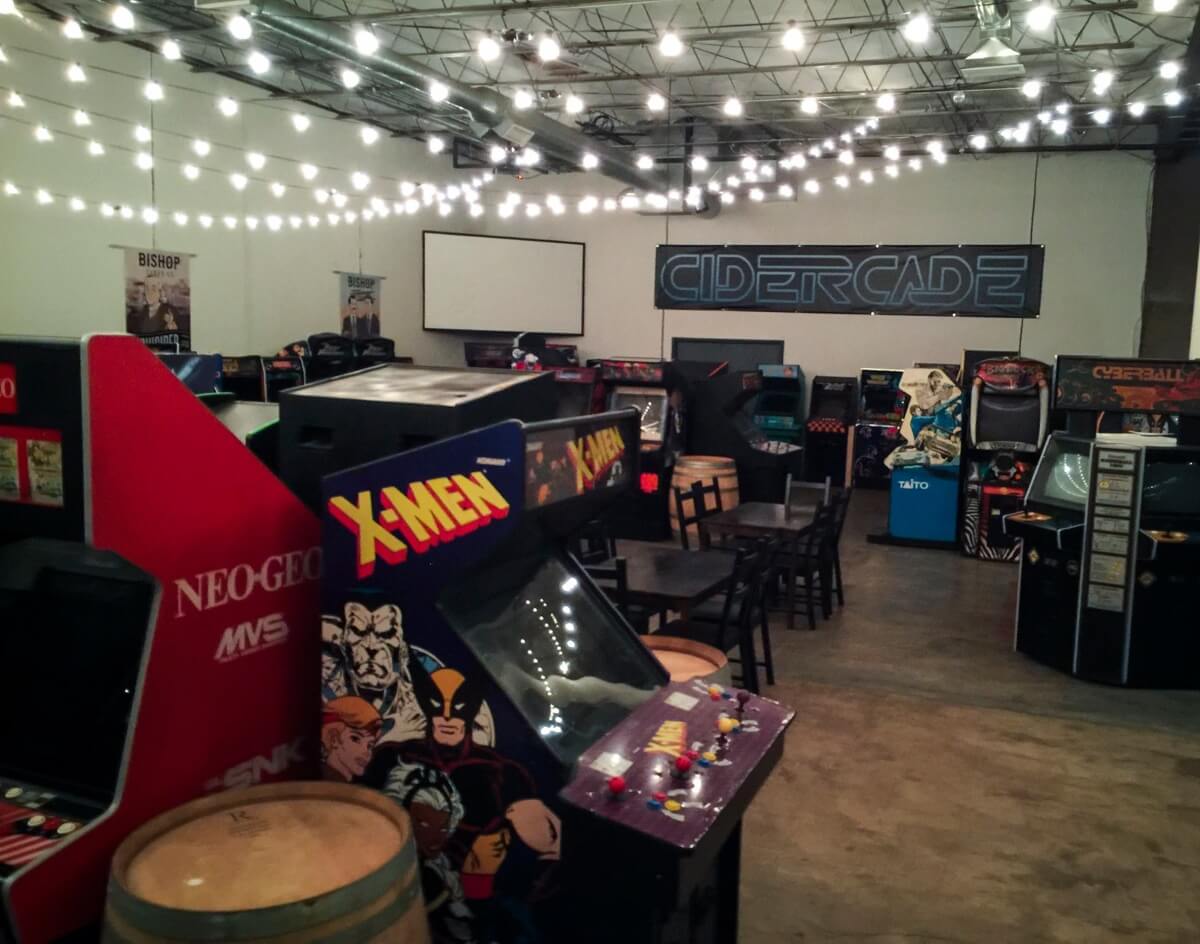 Photo via Bishop Cidercade's Facebook page.
Bishop Cider Co's Cidercade (2777 Irving Boulevard, Suite 200, Dallas). Bishop Cider Co's Cidercade may have just opened last week, but it's already one of my new favorite places in town. It combines some of the best things in existence, aka food trucks like Easy Slider, exclusive hard ciders on tap, and 80-plus arcade games. Added bonus? Entry is $10 for unlimited arcade games, so no quarters required.