In Your Eyes? The Light, The Heat.
Welcome to Perfect Date Night, a weekly feature that acts as your spirit guide for going on a perfect date in what is objectively Texas' best city, Dallas. Each week, we'll give you a night's worth of suggestions for a date night in a specific neighborhood, complete with recommendations for bars, restaurants, concerts, art shows, sporting events or, well, anything, really. Just make sure you include an emoji or two when you text your crush to invite them out.
Date Details.
• When: Saturday night.
• Duration: Five hours.
• Number of Stops: 2.
• Modest Estimated Budget For Two: $100.
• Ballin' Estimated Budget For Two: $150.
• Romance Scale: 3 out of 5.
I've been on an '80s movie kick lately, and apparently so too have the people at the Granada, who've partnered with Do214, Jack FM and more to throw an '80s Prom Night this Saturday night on Lower Greenville.
It's a chance to relive your glory years or pretend like you're So Totally '80s even though you're definitely too young to remember it.
Plus, things might get romantic.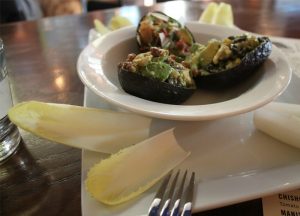 Photo by Melissa Mackaly.

Stop No. 1: Dinner at Sundown at Granada (3520 Greenville Ave., Dallas). For dinner, we're keeping things simple by sticking to Sundown at the Granada. Wear your costumes proudly as you strut down Greenville Avenue before you enjoy some delicious food. There are plenty of healthy options to keep things light and still fuel your dance marathon, plus they have consistently killer cocktails.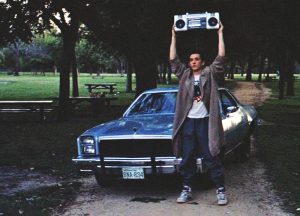 '80s Prom at Granada Theater (3524 Greenville Ave., Dallas). Finally, what you've been waiting for since you spotted that awesomely hideous dress at the thrift store and bought a hair crimper for that one theme party all those years ago. Be well prepared and enter the Prom King and Queen contest so you and your boo can win bragging rights and maybe some other cool swag. Plus, with alcohol sponsors like Jack Daniels, drinks will be flowing as you dance along to music from covers band The Space Rockers and silently judge the other couples' costumes while you wait to be rightfully crowned.
Plus, if this doesn't win your date over, you can always try holding a boom box on her lawn, right?