Fort Worth's First Distillery Crafts Whiskies That Are Uniquely Texan.
One step through the doors of Firestone and Robertson Distilling Co., an old cliche immediately comes to mind: They don't make 'em like this anymore.
Yet whether he's talking about the restoration of his company's prohibition-era building or the time-intensive methods of crafting its spirits, it's a line that F&R proprietor and distiller Troy Robertson relies on over and over again while showing visitors around North Texas' first and only whiskey distillery. And it's fitting.
Although the company's first product, a blended whiskey, just launched in June, Robertson and his partner Leonard Firestone spent more than two years prepping for it. There was, after all, lots to do: renovating their 1920s warehouse space on Fort Worth's Vickery Boulevard that used to house an old moving company, filling out the mountains of paperwork the state of Texas requires from distilleries, taking dozens of trips to Kentucky to taste a countless number of whiskies and making over 300 attempts before achieving their signature blend.
Robertson and Firestone aren't too worried about time, though. They're much more concerned with quality, and it shows in their TX Blended Whiskey, which has a strong flavor profile, a bold, sweet start and a strong smooth finish, immediately setting it apart from most blended whiskies in the fact that it easily lends itself to be enjoyed neat.
There are signs of this dedication of time and energy in nearly every facet of their next big venture, too. The straight bourbon they've been distilling in-house since February is still two years away from being fully maturated, but there are countless signs that point to a product that will be fully unique and markedly Texan. For this spirit, instead of relying on one of the handful of labs in the U.S. that provide the yeast to nearly every major American whiskey manufacturer, Robertson and Firestone decided to capture themselves a strain from the wild.
Says Robertson about this process: "Nobody we know of has done this since prohibition."
To make this happen, microbiologist and the company's head distiller, Rob Arnold, collected over 100 different samples of yeast from fruits, nuts and soils native to North Texas. Following several lengthy processes, the men eventually isolated a single strain found in a pecan tree nut grown near Glen Rose that was suitable for the fermentation of a bourbon and provided the specific flavor and aroma profiles Firestone and Robertson had in mind. This extra time taken to capture a wild yeast — and the added involvement of propagating a proprietary yeast strain on-site — has all been worth the extra effort, says Robertson.
"Yeast provides about 25 percent of the flavor," Robertson says. "And nobody else has this yeast or this flavor."
The fact that their yeast comes from the state tree of Texas is just one characteristic that makes the product so unique to this state, though. The corn, wheat and other ingredients that go into their mash are all grown in Texas as well. In fact, the malted barley, which doesn't grow well in Texas, is one of the only ingredients not native to the area. But these distillers have found a way to localize even this: Once the mash has been used it gets donated to a local dairy farmer who uses it to feed his herd.
The fickle North Texas climate also plays an important role in the bourbon's aging process. Firestone and Robertson are allowing their creation to age in a non-climate controlled environment, allowing Mother Nature to impart her hand in the process. Meaning? The more temperatures fluctuate from hot to cold, the more the whiskey flows in and out of the capillaries of their American-made charred oak barrels, imparting a distinct flavor and character into the final product. Far as Robertson knows, nobody else has ever tried to naturally age a whiskey in this region. And, with Texas' climate being warmer overall than Kentucky's, Firestone and Robertson Distilling Co.'s product is certain to be wholly unique to the area.
Here's the kicker, though: Beyond even all of this, perhaps the most distinctive part of the company's process — and one of the best examples of their willingness to put in extra time and effort to make their product stand out — can be seen in the bottle's capping process. Each bottle cap is handmade in part with reclaimed leather, using tools designed by Robertson in his workshop. While most of the leather the company uses comes in the way of leftover scraps from Fort Worth bookmaking legend M.L. Leddy's, they also invite customers to bring in their own boots as well. Already, the company has made such custom caps for some local military servicemen, who donated their military issue boots to be used in the process. Another cap made for the owner of a boxing gym was made out of some of his old boxing gloves.
"We never know when we go to make a pickup what we'll get," Robertson says of this leather process. "We've gotten alligator, ostrich, calf, buffalo, lizard, suede, rhino and elephant [leathers]. Every bottle tells a story."
While many local liquor stores (as well as selected locations in San Antonio, Houston, Austin and parts of West Texas) already carry Firestone and Robertson Distilling Co.'s TX Blended Whiskey, visiting the distillery for a tour and tasting is, perhaps, a truer way to enjoy the company's product. And on Sunday, December 9, the company will host an event onsite featuring food pairings from Lanny Lancarte, specialty cocktails from some of Fort Worth's top mixologists and tastings by fellow local artisans Times Ten Cellars winery and Rahr & Sons brewery.
That event may be more than a month away, but if there's anything that's to be learned from Robertson's experiences, good things are certainly worth the wait.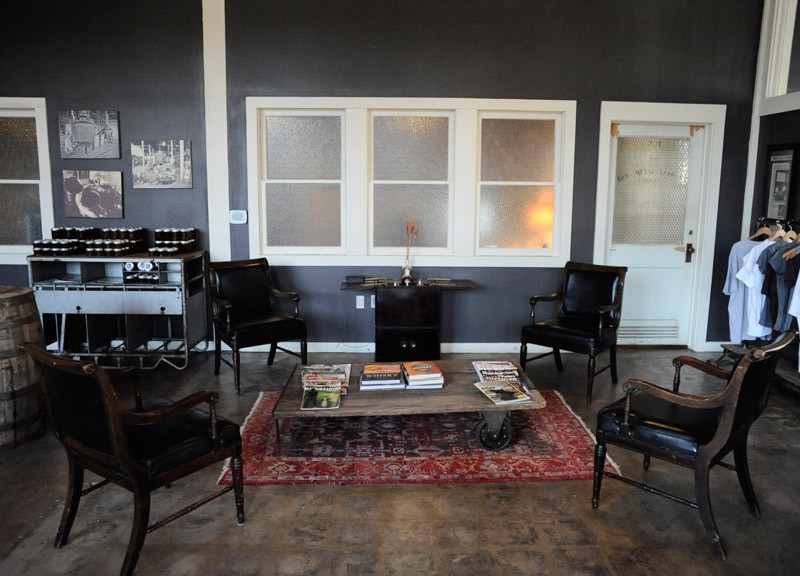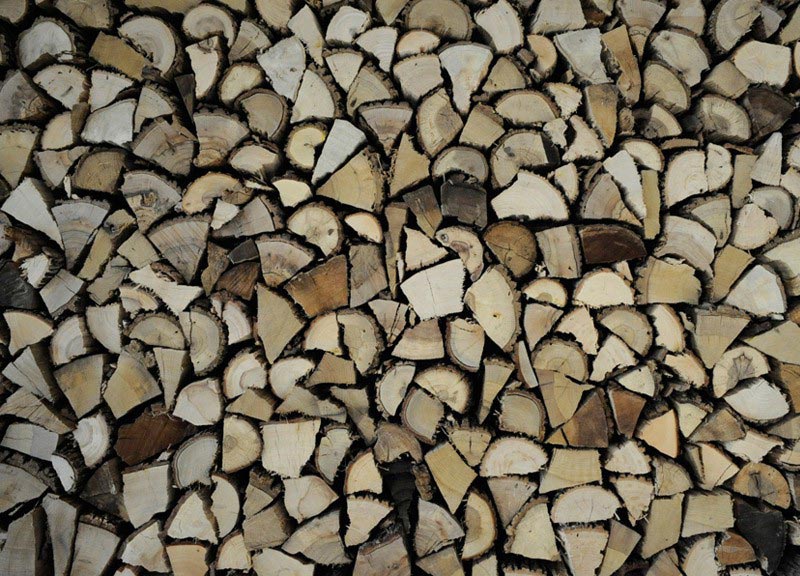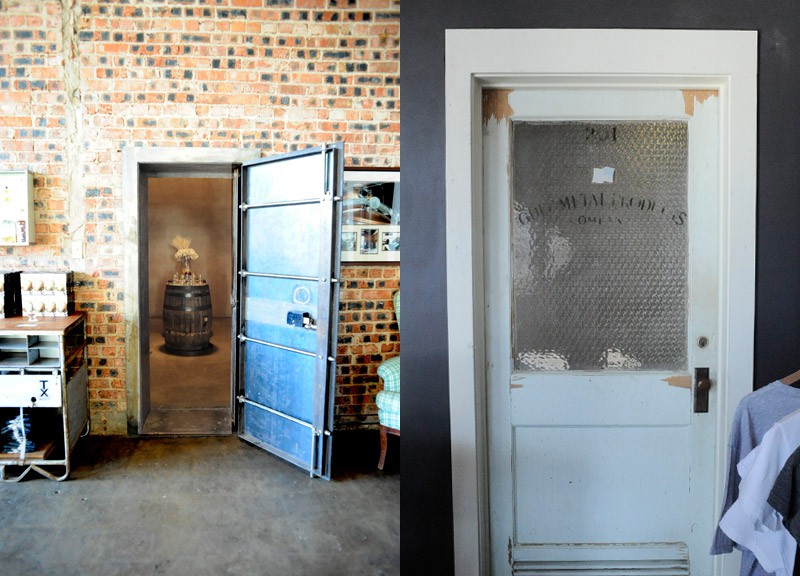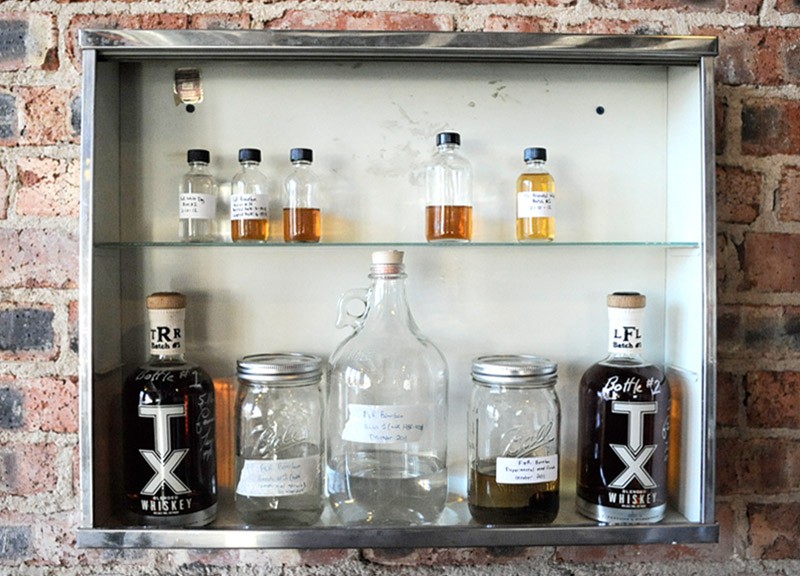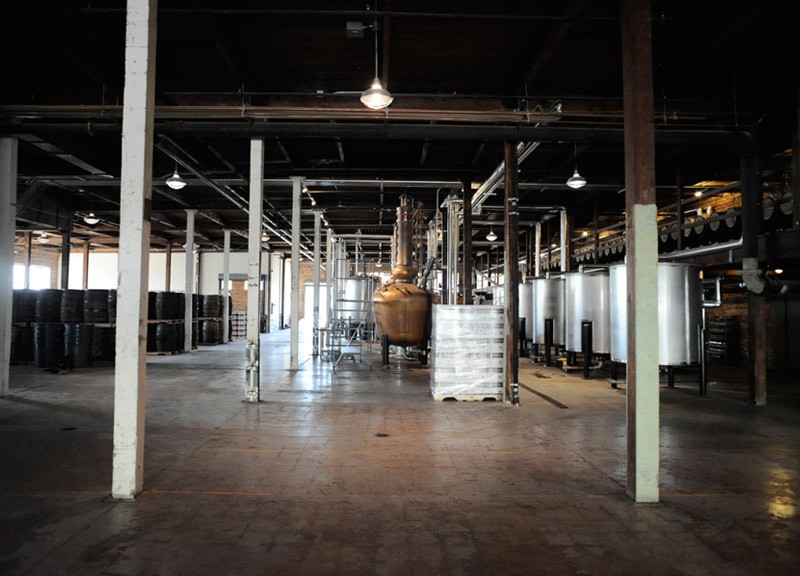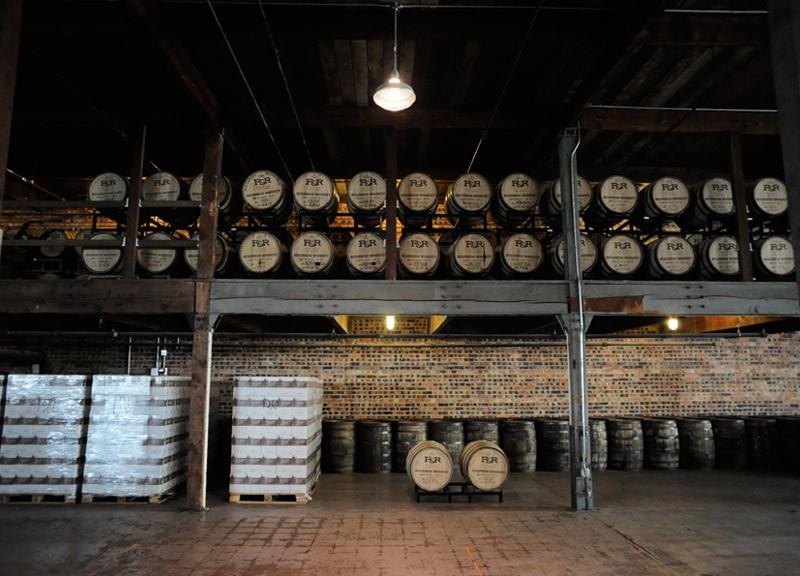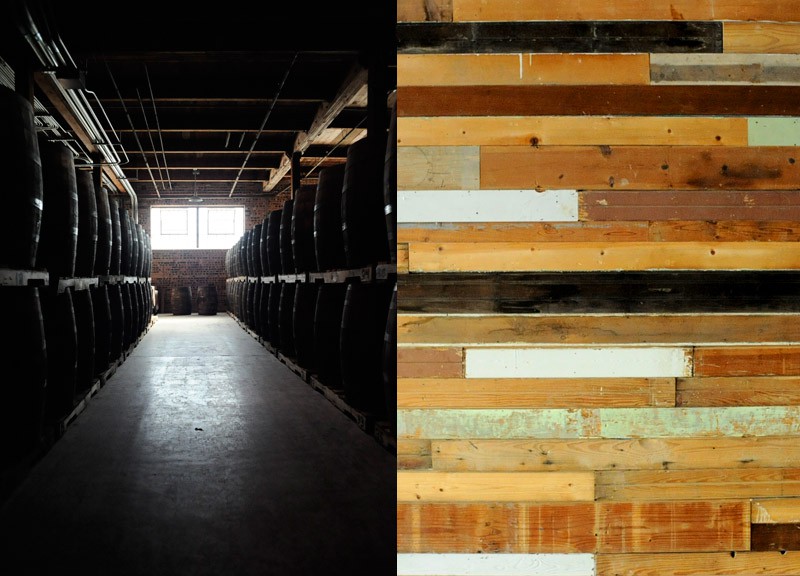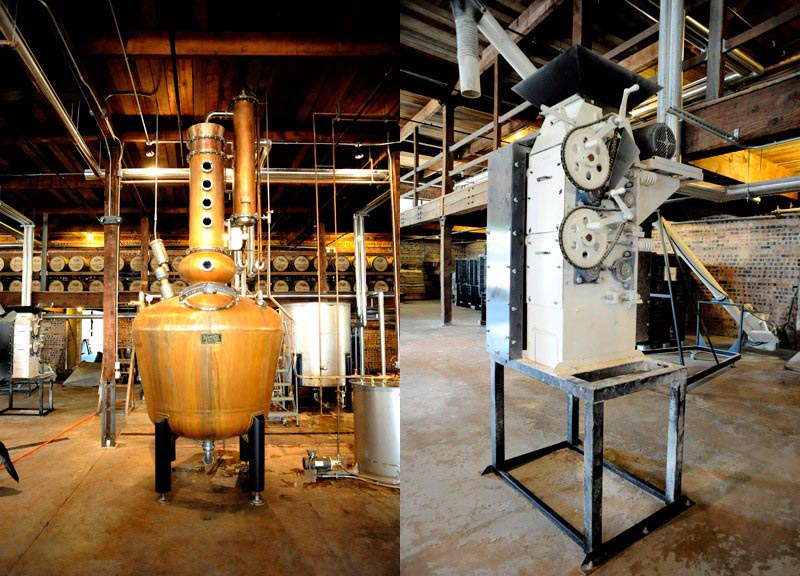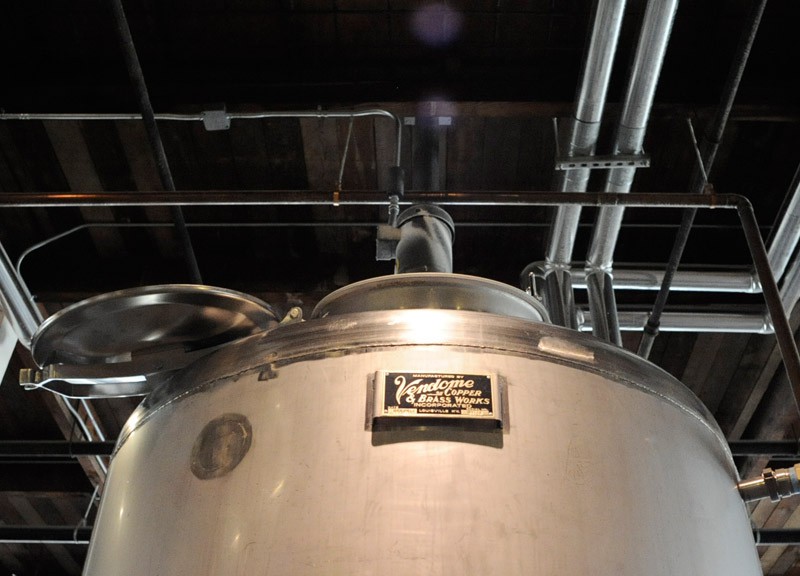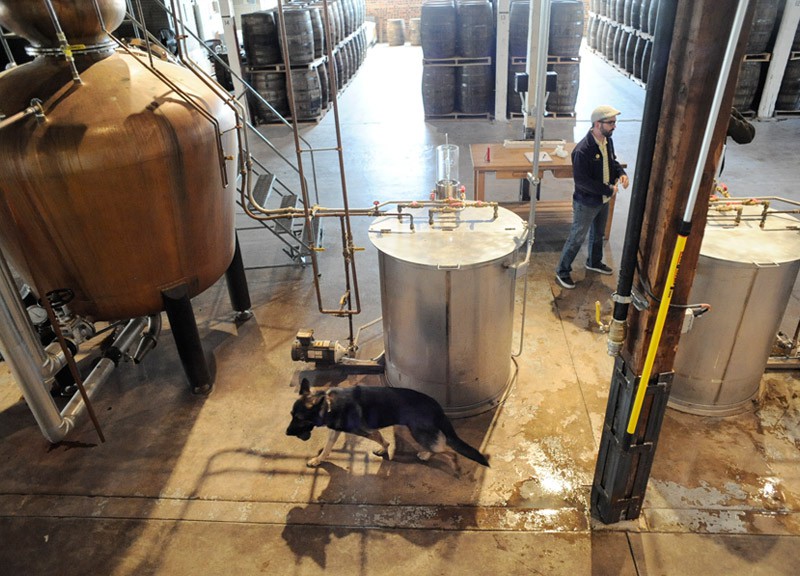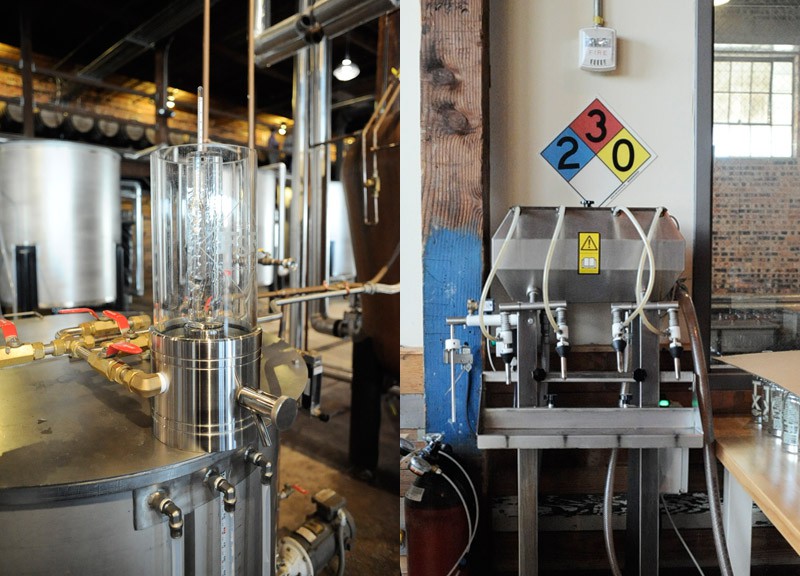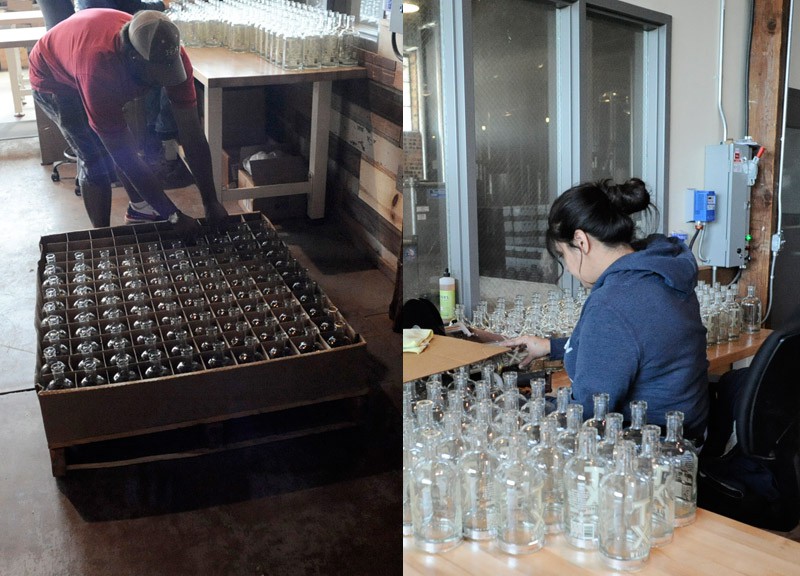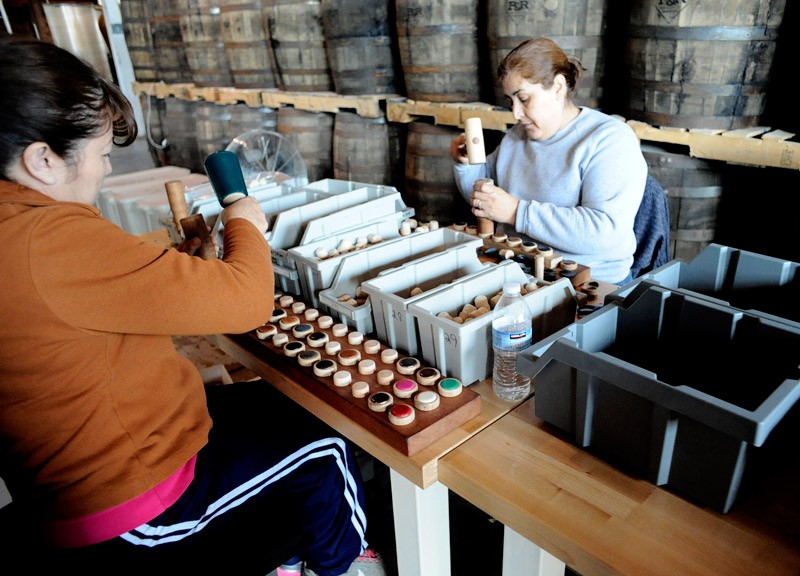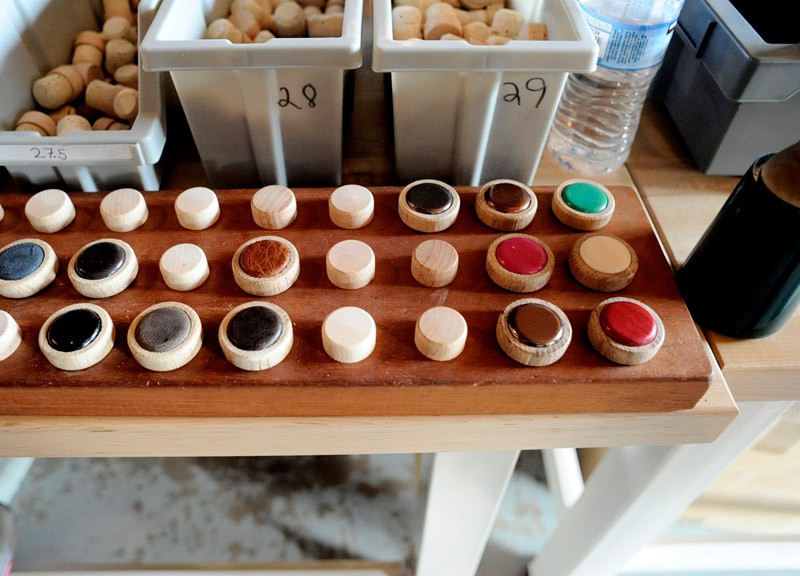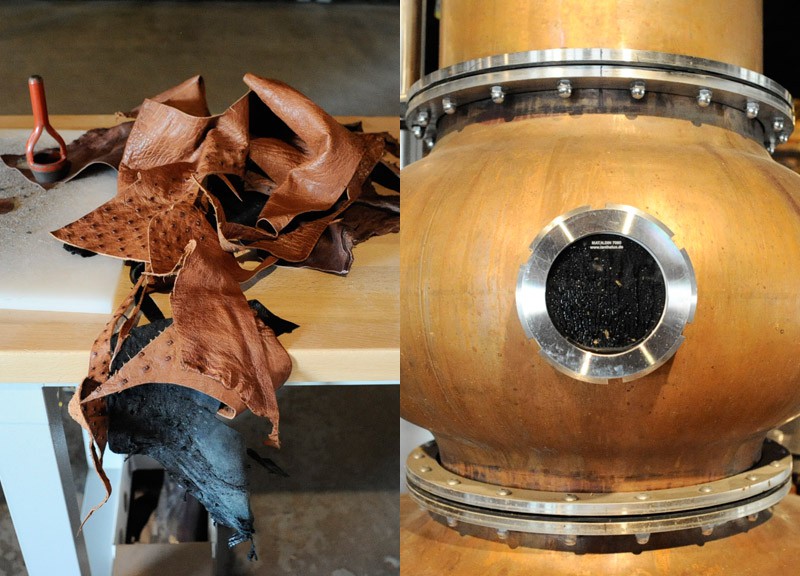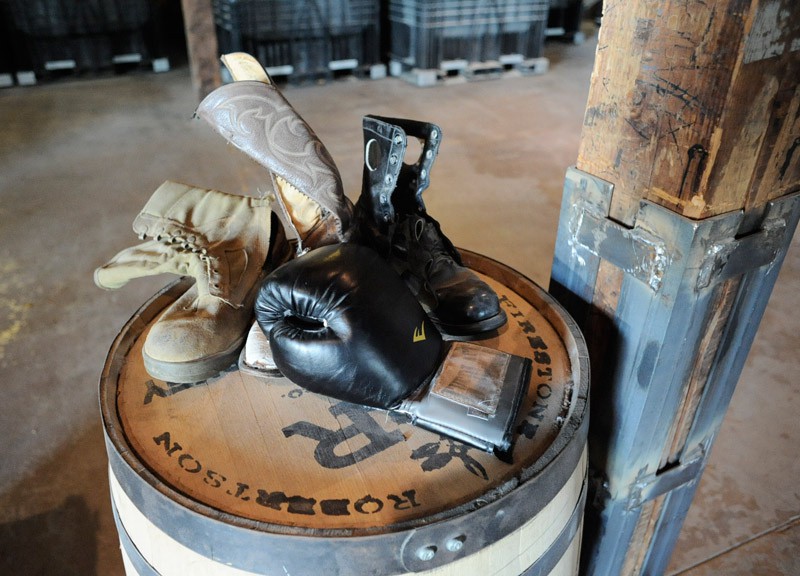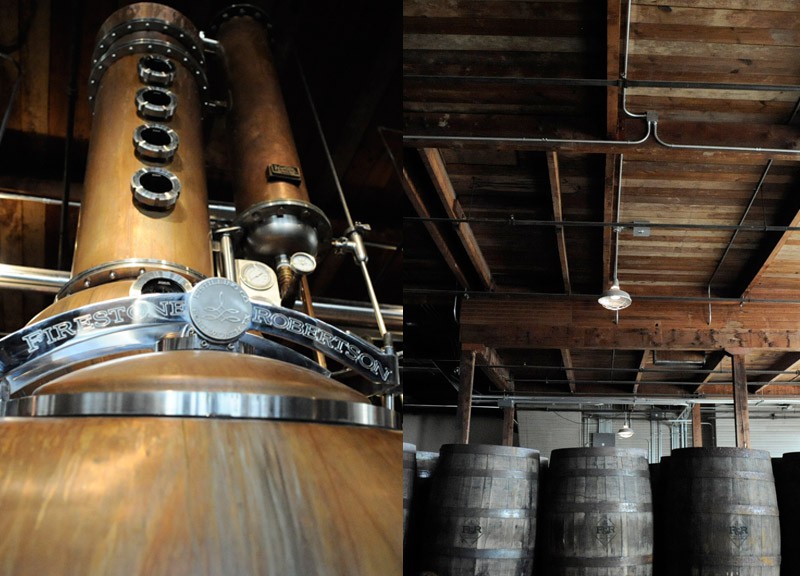 All photos by Jeremy Hughes.