Final Fridays Honored DJ Baby G By Reuniting The Legendary Dallas Hip-Hop Crew Mad Flava To Perform Its First Show In 20 Years.
Friday night was a special one for old-school Dallas hip-hop heads.
As part of the resurgent Final Fridays series, which this time around served as a tribute for longstanding Dallas turntablist DJ Baby G, Deep Ellum venue Three Links played host to a special reunion performance from the legendary Mad Flava crew of which Baby G was an intergral part.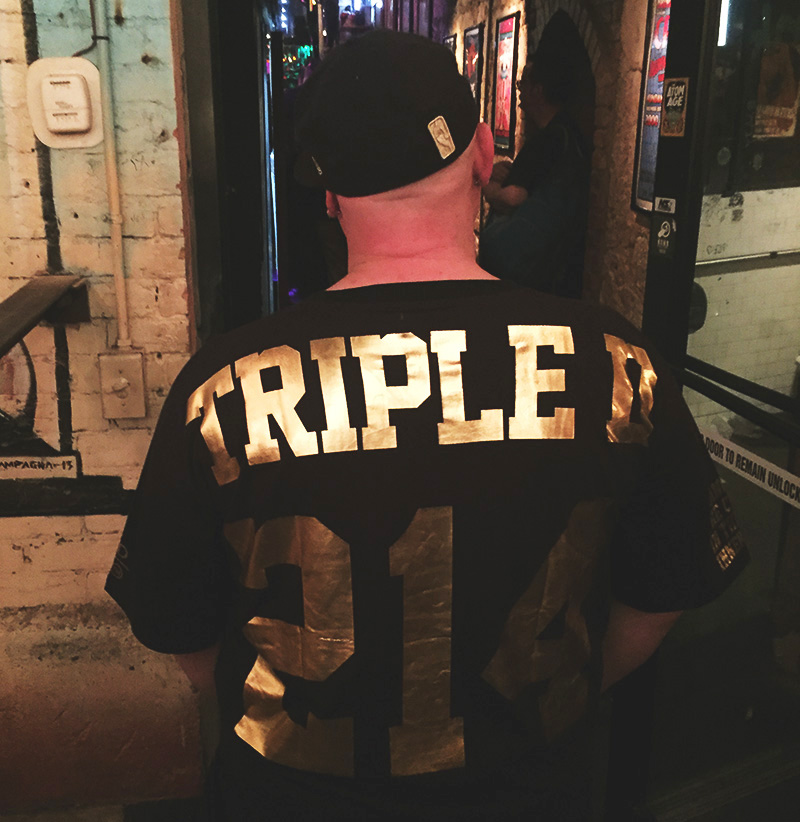 It was the group's first live performance in 20 years. (It's previous one took place at Trees, just across the street.)
Before calling things quits in the late '90s, the quartet of Cold Cris, Kassan Da' Don, Hype Dawg and Baby G was among the most successful groups in Dallas hip-hop history, having been signed to Priority Records, which helped the group's videos earn MTV play and released its 1993 LP From Da Ground Unda.
In turn, Friday night's show appeared to be a reunion for more than just the performers on stage. Inside the packed house at Three Links, the crowd's median age tilted slightly older than what you're likely to find at your average modern-day Deep Ellum hip-hop show. But that didn't stop these fans and friends of Mad Flava from rocking all the way through the group's set, which didn't come to a close until 1:30 a.m.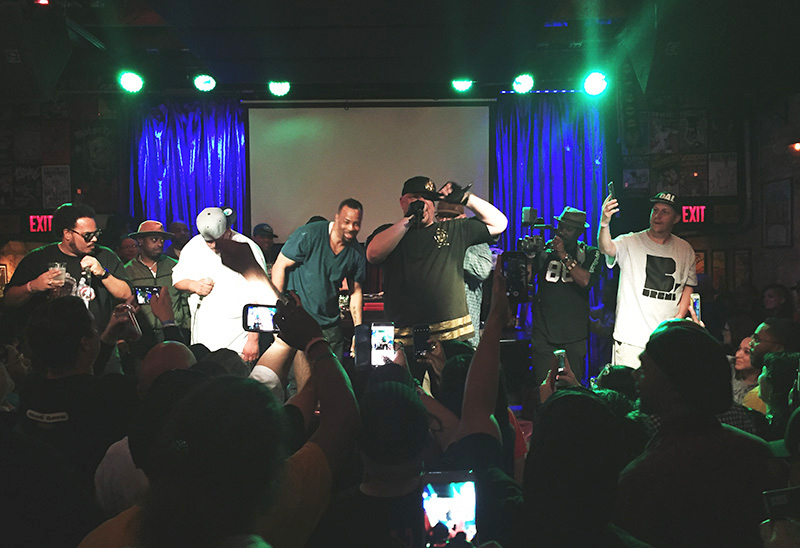 Sticking through the show was an easy call: Even without a show in two whole decades, Mad Flava showed almost no signs of rust on the night and took the stage with reckless abandon. Cold Cris, who's these days best known around town as Erykah Badu's handler and less known as one of Dallas' most talented emcees ever, in particular swaggered his way through the performance, wearing fingerless gloves hand-picked by Badu herself, which he used to clutch his mic in one hand and hold a flask in the other.
Naturally, the man known now as Yung Tilt God also rocked his token flat-brimmed hat that leaned ever so slightly to the side. Beyond visually, Cold Cris stunted on this crowd, spitting with a speed and ease and energy that rappers half his age can't come close to matching.
If nothing else, it impressed the hell out of is fellow '90s Dallas rap icon The D.O.C., who couldn't help but join the Mad Flava crew on stage during its set, backing them up as they performed.
It was the icing on a fine throwback cake that also featured performances from the Bodega Brovas, Bavu Blakes, 4Kings, Original Soul and, of course, a DJ set from Baby G.
Here's hoping it's not another 20 years until Dallas sees a night like this one again.