Josey Records Is Selling One Of The Rarest Records In The World: One Of Eight Sealed Copies Known to Exist Of Prince's Recalled 1987 Black Album.
There's a reason world renowned DJs like pioneer Grandmaster Flash stop by Josey Records when passing through town.
With a group of owners and staff largely comprised of notable area DJs themselves and a deep stock of over 100,000 bits of wax dating back decades, there's a greater than zero chance you'll find something rare when digging through their crates.
This week, though, the shop is putting up for grabs what surely must be one the most valuable disc in its collection — and one of the rarest album's in the world, in fact. In a Facebook update shared earlier today, the four-city record store chain announced that it would now be selling out of its flagship Dallas store a sealed, vinyl copy of Prince's never-released 1987 Black Album.
The store's asking price for that record? A cool $40,000.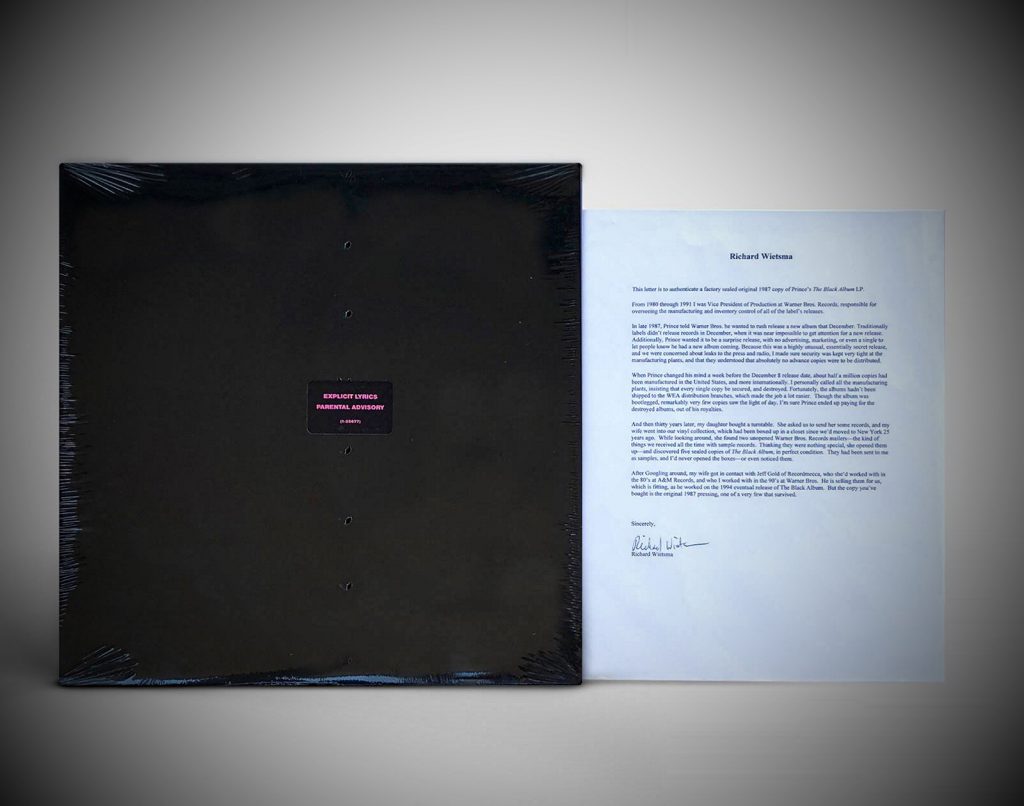 It really is a rare product, though. Initially, some 500,000 copies of that little-known record were pressed by Warner Bros., but Prince would later decide to shelve it at the eleventh hour and order all copies destroyed – even going so far as to recall copies sent out to press and DJs. Prior to last year, only three copies were known to still exist.
But, as chronicled in this Rolling Stone piece from December 2017, a former Warner employee found five more sealed copies in a closet while looking for some stuff to give his daughter to listen to on her new turntable. Upon discovering that stash, he then opted to entrust his copies to former Warner executive/current memorabilia dealer Jeff Gold to sell. Some of those were sold to collectors for $15,000, and another hit auction earlier this year, where it sold for $42,000.
That Josey Records is selling its copy for $2,000 less than that auction price is a modest ask, really. Says Gold of the Black Album in that RS story: "It is easily one of the rarest records in the world, if not the rarest."
Interested in dropping the cash equivalent of a 2019 Lexus ES on a Prince record that you can't listen to without opening, and therefore destroying much of its value? You can set up private viewings and inspections in person by emailing Josey.