Better Post Up First Thing In The A.M. 'Cause A Limited Run Of Post Malone's Crocs Collaboration Will Be Sold At Grapevine Mills On Tuesday Morning.
If you ever find yourself questioning just how famous a given celebrity is, ask yourself if they could get away reclaiming an object of overwhelming public ridicule and make that object cool again.
That's the insane play that the Grapevine-raised music superstar Post Malone is somehow pulling off with Crocs. Frequently spotted on stage sporting the foam clogs, the the multiple 2019 Grammy nominee teamed up with Crocs last month to release a co-branded shoe that sold out in all of 10 minutes.
Initially sold for $60, the limited run of his devil logo-clad Posty Crocs have been popping up on the secondhand market for hundreds of dollars.
More #PostMaloneXCrocs coming soon. pic.twitter.com/N84m75fSQi

— Crocs Shoes (@Crocs) December 8, 2018
Turns out, though, that was just the start of these two entities' relationship.
Today, the brand announced a second Posty collab — this one featuring a barbed wire image on a yellow clog and including some new on-brand Jibbitz charms — that will be available online starting Tuesday, December 11, at 1 p.m. and again going for $60.
Supply, they say, will be somewhat greater this round — although still very limited.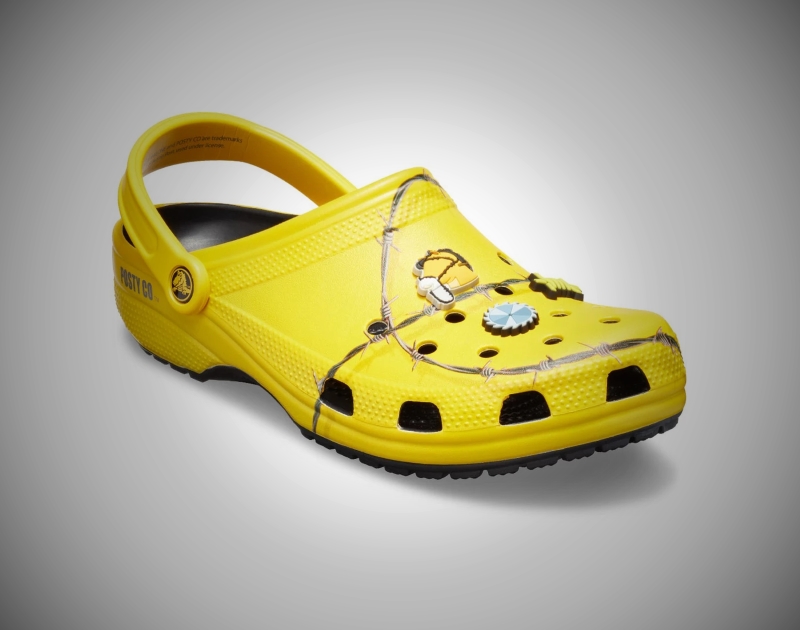 Your better bet might be to try to snag a pair of these shoes the old-fashioned way, at a brick-and-mortar store. And, lucky you, this run will indeed be available at five select Crocs stores across the country — including the Grapevine Mills mall location in Posty's own hometown.
The store opens at 10 a.m. on Tuesday. We imagine people will be lining up beforehand, though. So be sure to get there early if you want these kicks.
That, along with $60, is the cost of feeling like a rock star.