A Behind-The-Wrapper Look at Chocolate.
Chocolate's been around for a long time. Longer than Jesus, even.
Recorded history reveals that the first known use of cocoa came in the year 400 BC, when it was used to concoct a bitter alcoholic beverage. Times have certainly changed over the last 2,400 years, though.
For starters? We don't get drunk on chocolate anymore. And yet it still manages to make us feel good nonetheless. In fact, the average American consumes almost 12 pounds of chocolate each year. (An interesting side note: Those fatties over in Switzerland consume almost double our annual per-person amount.)
Mostly, we Americans consume milk chocolate, which makes up something like 92 percent of the domestic market. As our palates refine, however, we're slowly warming up to the more bitter version.
Yes, that's right: Dark chocolate is very much inching upwards in the mainstream marketplace, if slowly.
But what are the differences between these two kinds of chocolate? Where do these treats even come from? And how'd chocolate become so popular in Europe if they can't even grow Cacao trees there in the first place?
Read on to find out this information — plus much, much more about all that stuff you're gonna be stuffing your face with in the aftermath of this year's Halloween celebrations.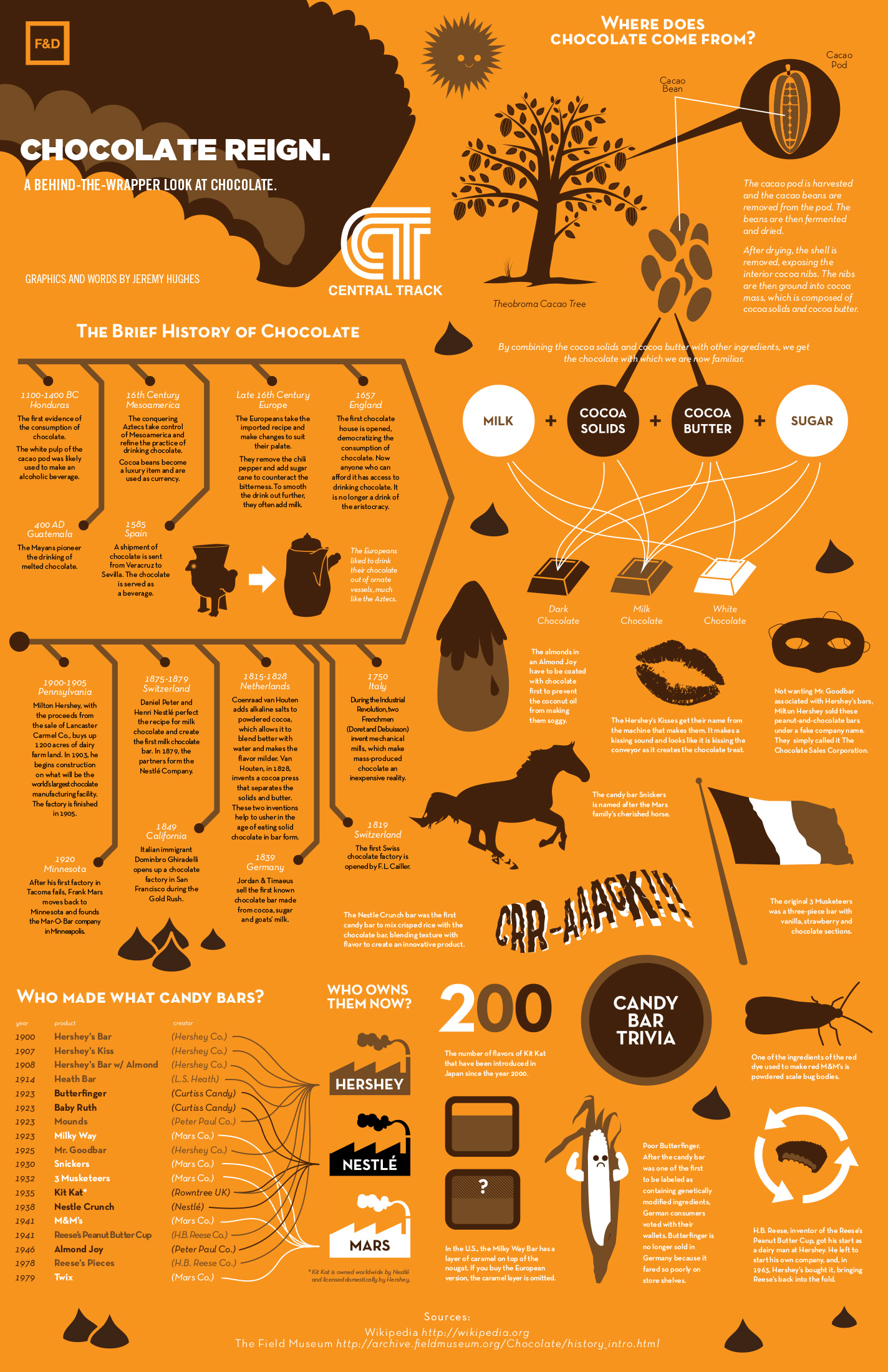 Click here for a larger version of this infographic.