Got Some Old T-Shirts On Hand? Looking For A Fun Project To Engage In? Wanna Look Like A Badass? Here's A Little Something To Scratch Those Itches.
Well, we're deep into the hottest month of the year at this point.
In other words? It's the perfect time for some indoor activities — like, say, making your own bleached T-shirts.
Why? Because they're pretty cool. And, lucky for you, they're pretty easy to crank out.
Here's how.
Supplies:
Dark, solid-colored t-shirts (black works best)
Cardstock
A marker or pen
A hobby knife
A spray bottle
Some bleach.
Directions:
Make a stencil by drawing a design on a piece of thick paper or cardstock and cut it out using a hobby knife.
Place the stencil on the shirt.
Fill the spray bottle with a solution that is 50 percent water and 50 percent bleach.
Mist the shirt generously with the spray.
Remove the stencil and let sit for several minutes until the design is bright.
Wash immediately.
For white or lightly colored shirts, the bleach can be substituted with spray cans of fabric paint (available at most craft and/or fabric stores).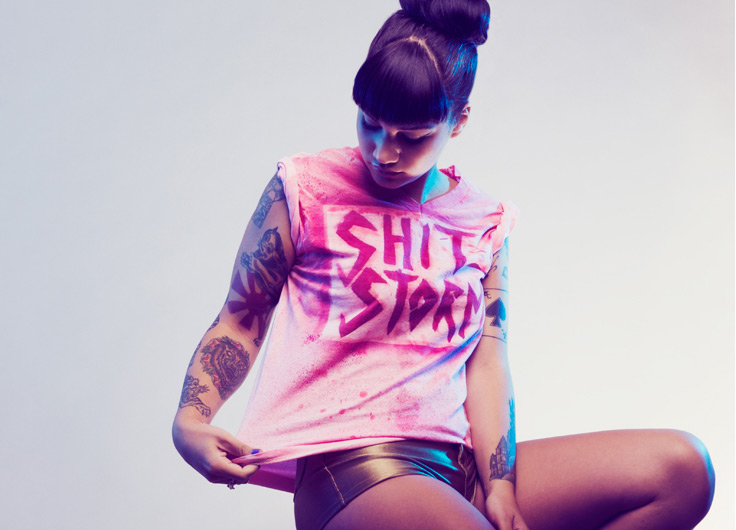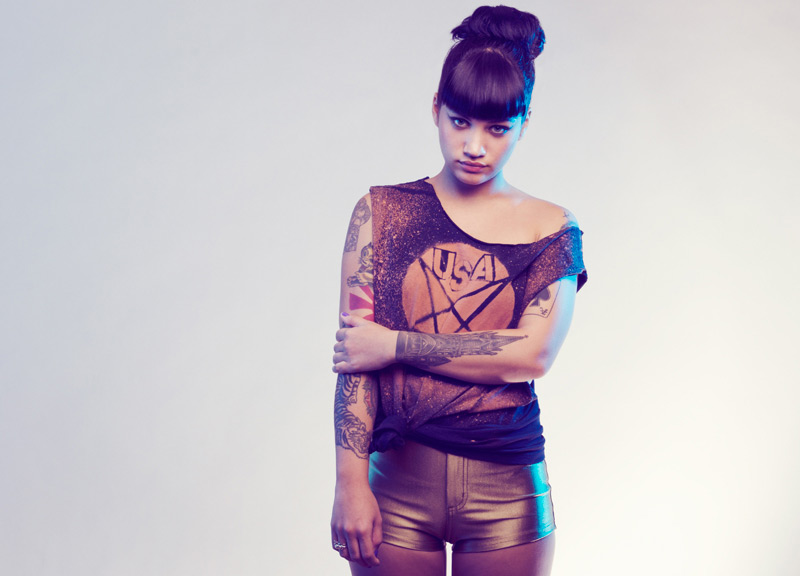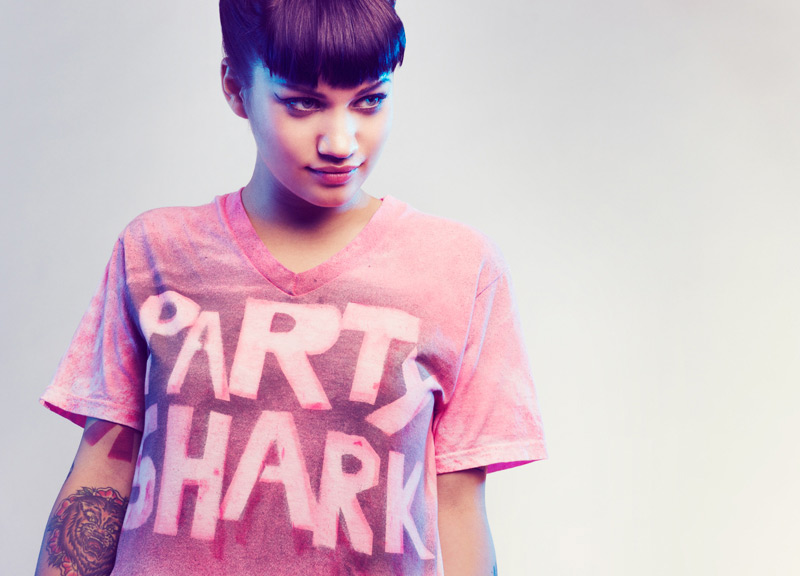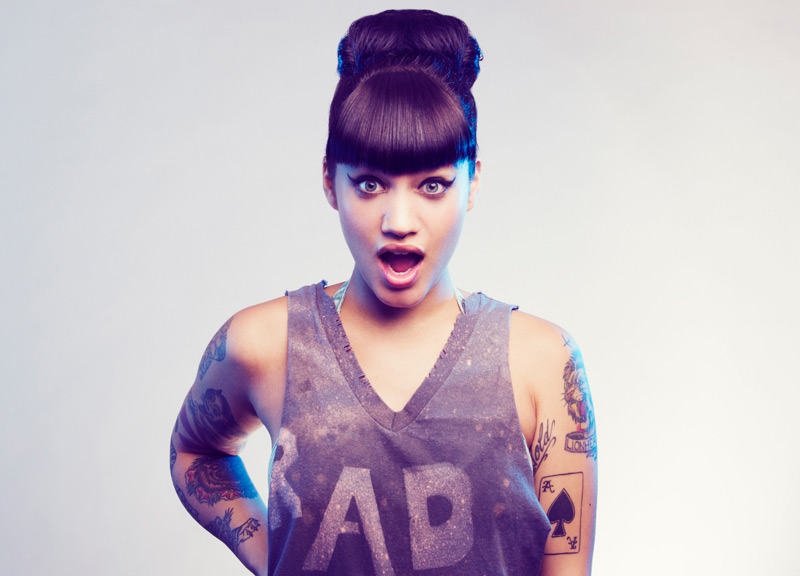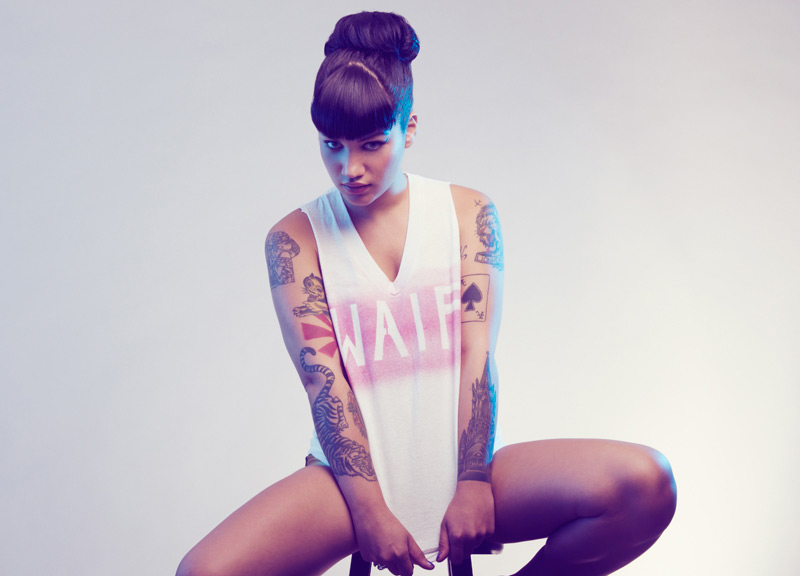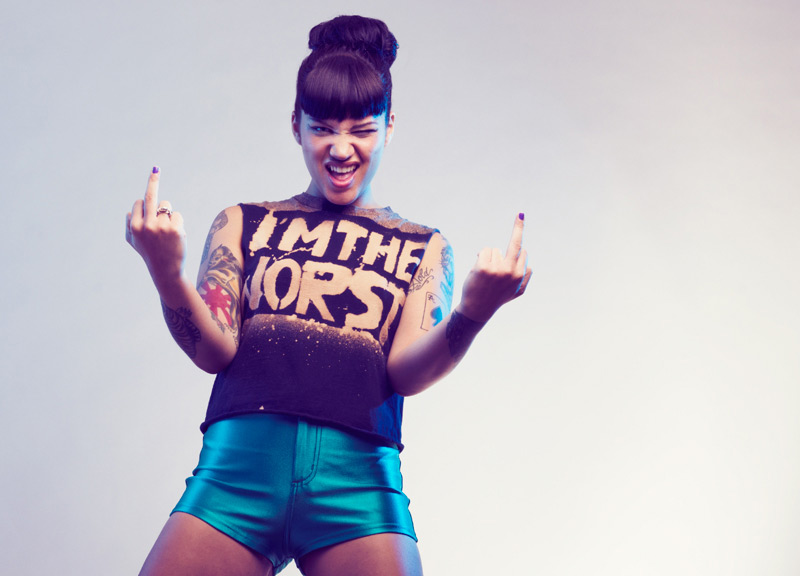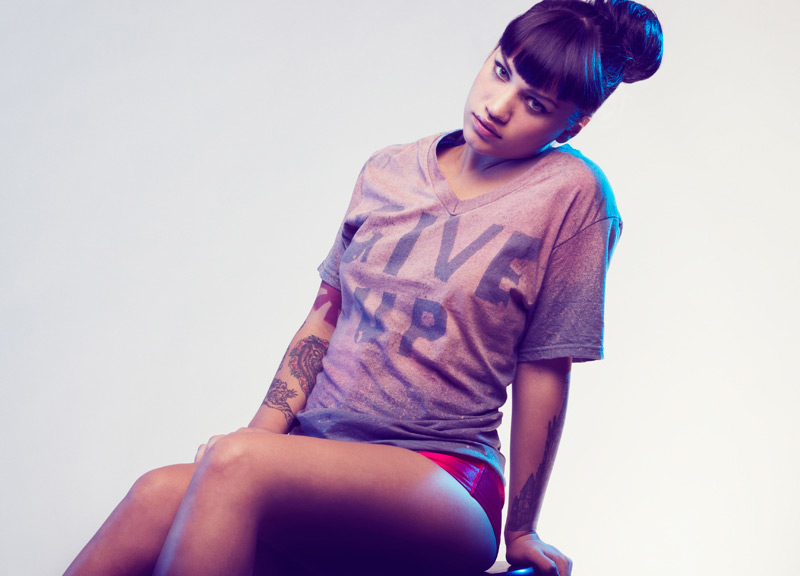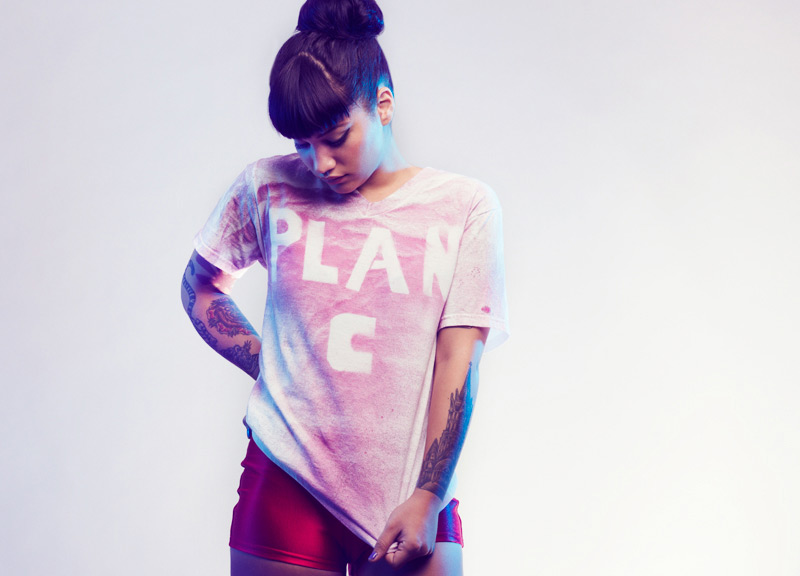 Photographer: Jonathan Zizzo.
Stylist: Brittany Winter.
T-shirt designers: Cory Graves and Olivia June Preuss.
Hair and Makeup: Lorene Herrera.