As The Owners Of Pleasant Grove's El Palote Panaderia Ponder Opening A Second Location, Their Mission Of Bringing Meatless Mexican Food Options To Dallas Diners Continues.
Walking into El Palote Panaderia in Pleasant Grove, the pale yellow paint on the walls makes things feel a little… underwhelming. The banda music and northeñas that blare from the speakers are the only real signs to those who might be unfamiliar with a typical taqueria that this could be the vegan bakery and taqueria that they'd been promised.
This is what you should expect from a small Mexican restaurant, though. There's no flash or pizzazz here. Instead, all of the focus is on the food. But even when demanding one's full attention, the dishes served at El Palote – everything from tortas and tacos to menudo and tamales – could fool any foodie at first sight and make them think that they're being served real meat.
While that peculiar nature of the restaurant's food is what brings in the crowds, the supposed departure from Mexican tradition is what has garnered the media's attention.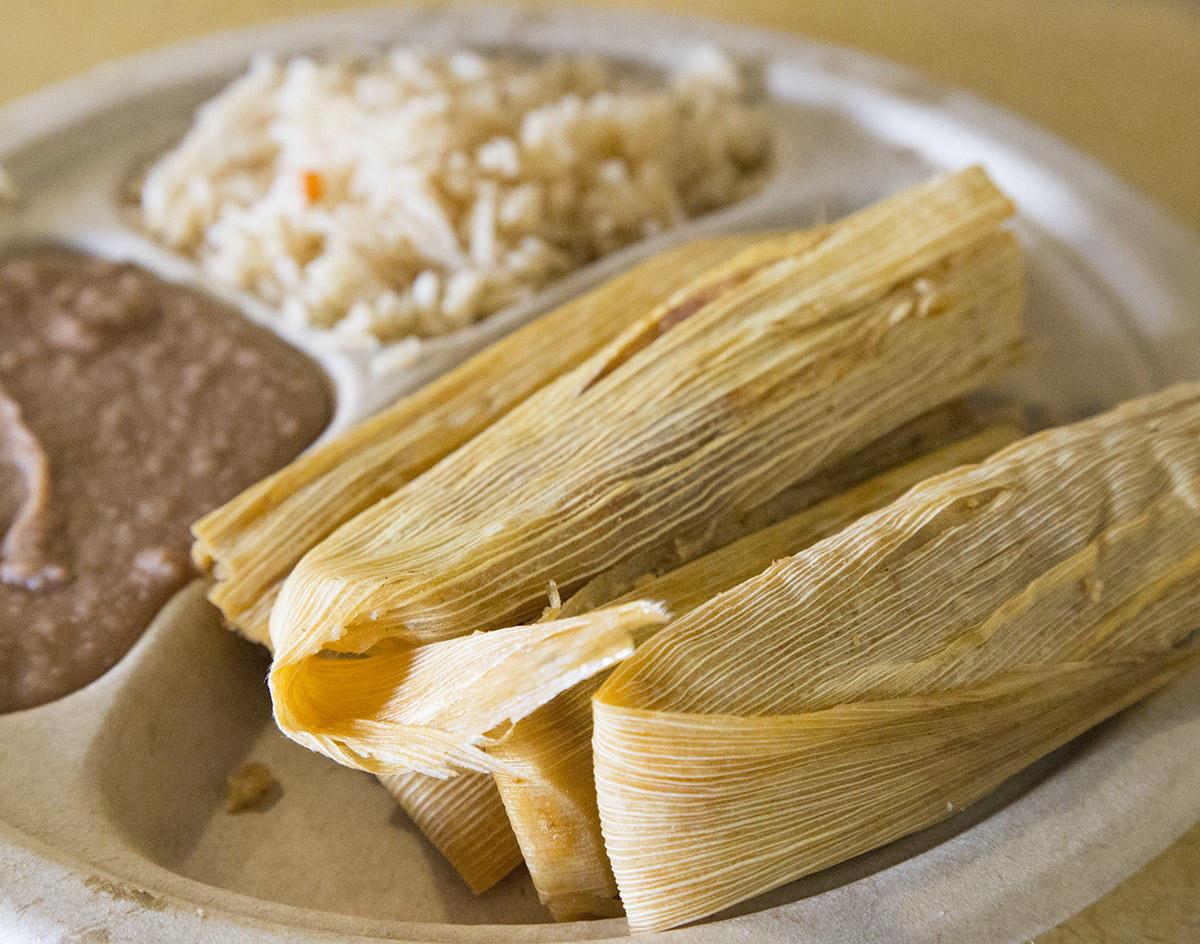 But Aaron Arias, the youngest son of the Arias family that operates the business, thinks El Palote's food fits right at home with palates for traditional Mexican cuisine.
"I see that we're different, but it's the younger generations in our community that are open to trying these things," Aaron says. "They'll eat it and enjoy it. And it's still theirs."
There are tofu options on the menu, but most every dish at El Palote centers around soy — although soy's usual spongy texture doesn't often come into play in this kitchen's output. Anything that isn't stewed is crisped on the skillet in the very same way most meat would be at any other taqueria. Of course, the soy in the menudo does provide a bit more resistance — but hey, that's just how all menudo works. In the tamales, the soy isn't really much of a concern either because, as with all tamales, the real draw here is how delicious the moist, soft maza is.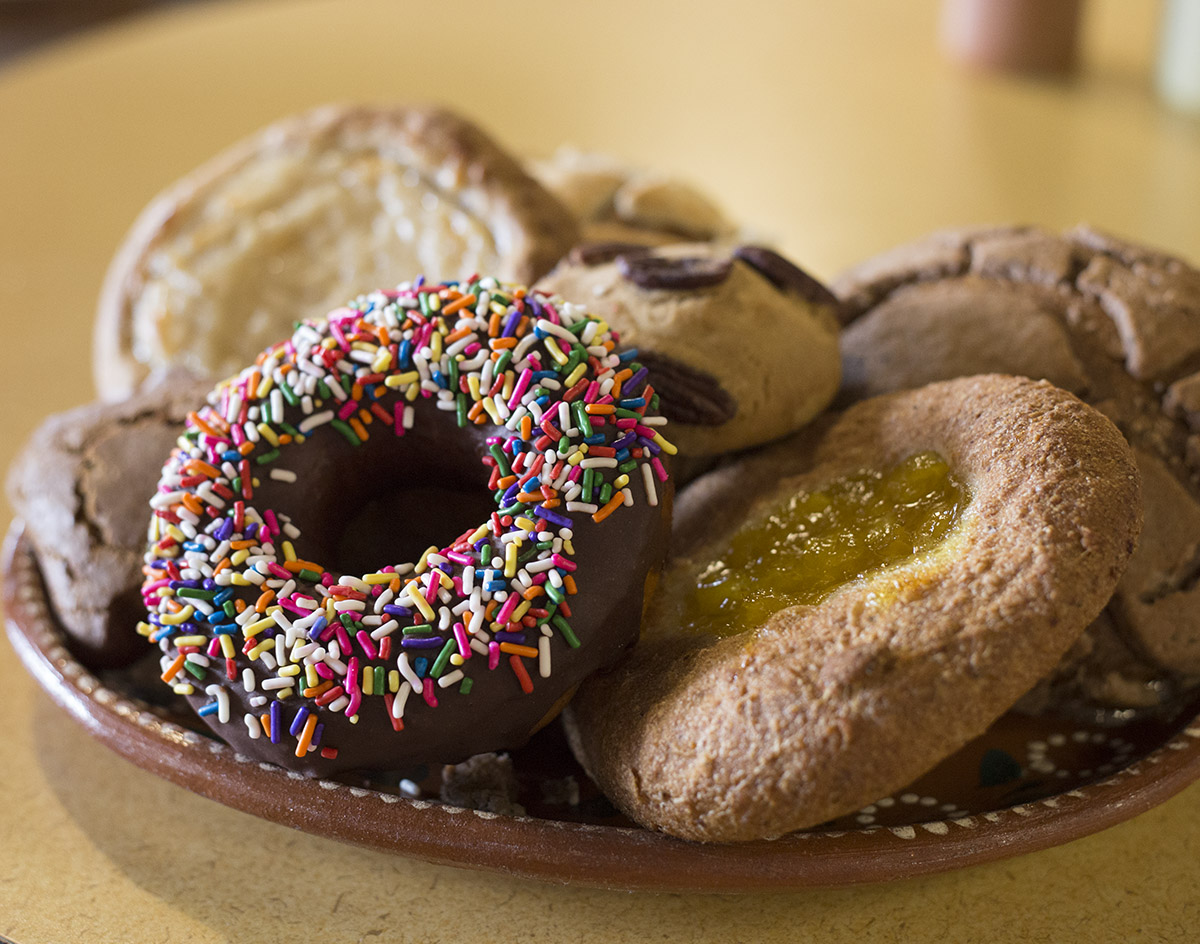 The bakery's output, though, is where El Palote really shines. Its pan dulce is a must-have because — well, its pan dulce. Sure, some of them are a little dense, but that's just vegan bread for you. Also, if you don't have regular access to Mexican pastries (vegan or otherwise), the giant chocolate doughnut with sprinkles is also a must-get.
The salsas offered here could use a bit more of a kick, but vegan and vegetarian diners seeking authentic Mexican food are sure to find something to suit their tastes on El Palote's menu.
Interestingly, these recipes only exist because of a humbling experience that the Arias family had about 10 years ago when Aurelio Arias, the patriarch of the family, came dangerously close to a heart attack due to his high cholesterol levels and blood pressure issues. That health scare forced him to adopt a plant-based diet.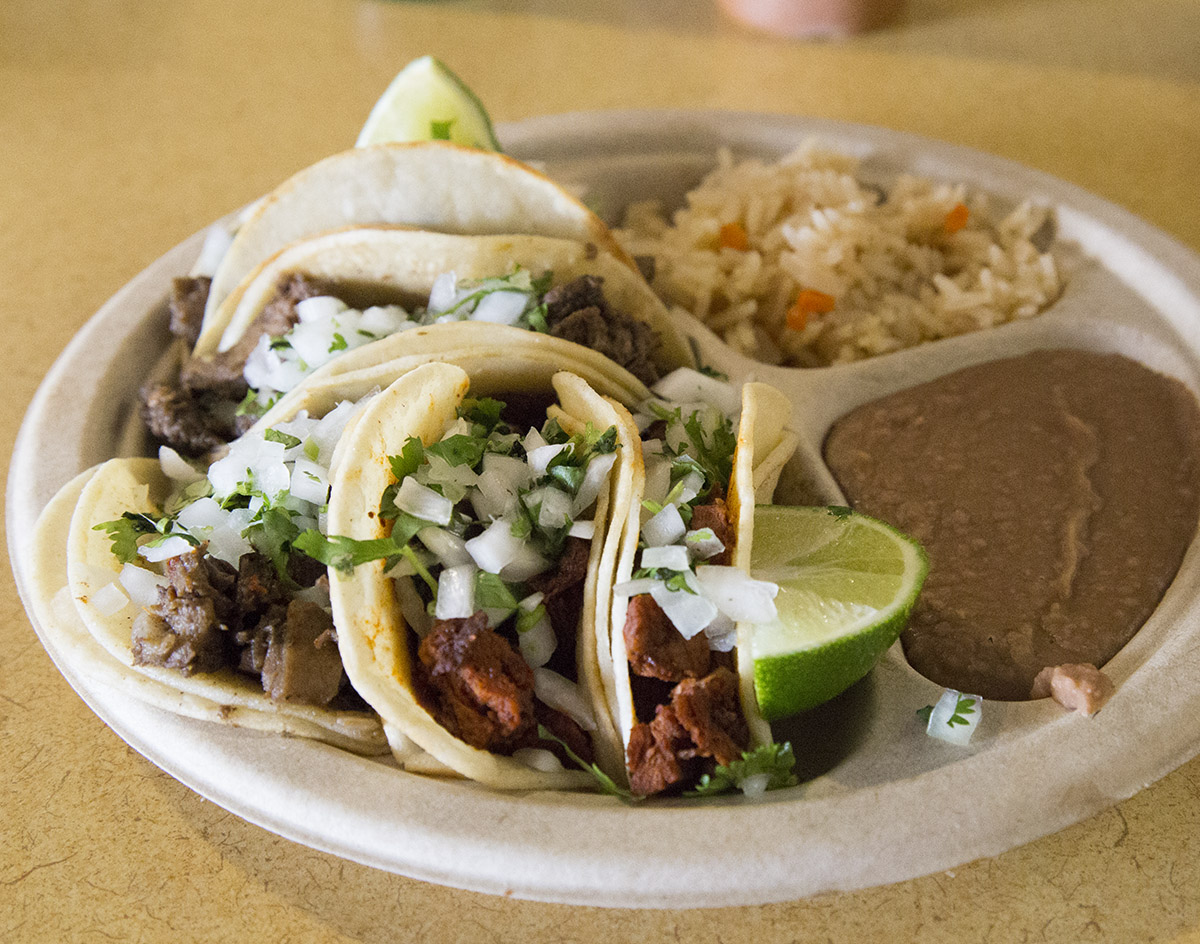 "It was as close as you ever want to be to a heart attack," Aaron says. "He didn't know what [veganism] was until he went to the doctor."
It didn't take long for Lily Arias to join her husband in his efforts to be healthier, and preparing dishes for the family in a vegan form. She also started to bake vegan pan dulce, which was such a hit with family and friends that the Arias family began selling vegan food and pastries out of their home.
Then, at the suggestion and investment of their eldest son, Aurelio Jr., Lily and Aurelio set out to open a restaurant where they could continue exploring their new culinary path. Their dream was originally to open with a fully vegan menu, but they didn't see a market for it. So when they opened their doors in December of 2015, they served regular food, but set up a Vegan Thursdays special to keep an eye toward their initial goal.
The restaurant didn't have much success in those early days, though.
"It was really sloppy at first," Aaron says. "Our dates were weird. Our times were weird."
Once a few local veggie bloggers caught wind of Vegan Thursdays, though, sales started to climb, and El Palote went from serving two or three Vegan Thursday customers to having diners endure a three-hour wait each week.
Now, the shop, which is open Thursdays through Mondays from 11 a.m. to 8 p.m., serves vegan options all the time. In fact, Aaron says, the family is toying with the idea of opening a second location in the near future, even if their priority is to get things running as smoothly as possible at their current 2537 South Buckner Boulevard home.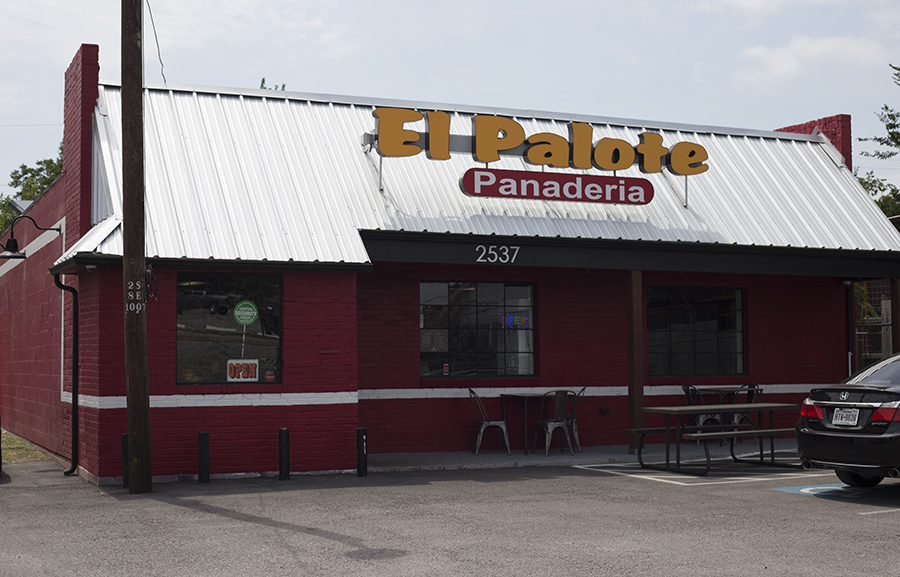 "If we were to go anywhere, it would be Fort Worth," Aaron says. "But it's just an idea right now. We're still at this place where we're scared to go out there and possibly fail. But we would love to go out to Funkytown and bring food that people would love."
For the time being, El Palote is content to let its customers come to them — which is certainly the case, as Aaron acknowledges that only a portion of the restaurant's customers are from the Pleasant Grove neighborhood it resides in. But as the restaurant continues to set down its roots here, the Arias family hopes that will change. They'd love nothing more, Aaron says, to introduce the introduce the local Hispanic community to the healthier way of eating traditional Mexican dishes that their family has embraced. In both their personal and professional lives, that embrace has been a godsend, Aaron says.
"Meat isn't a necessity on a daily basis," he says. "If you can cut it out of your diet entirely, that's ideal. But even if it's not gonna be a daily thing you eat, that's still a positive change."