New Northwest Dallas Venue Pryme Is Set To Open Sunday Night With Kickoff Bash Featuring Wale.
Back in 2014, when we interviewed the team behind Gas Monkey Bar & Grill as they prepared to open their second music venue, Gas Monkey Live, they were steadfast in their belief that their little nook in Dallas could one day turn into a legit music hub for the city.
This weekend, their vision will come another step closer to reality as the business park within with those two Gas Monkey properties are situated will see the the opening of a third, this time separately owned and operated venue called Pryme. Couple that with the earlier-this-year-opened, nearby Stereo Live, and that makes four new music venues for Northwest Dallas being opened since 2013 — not bad, not bad.
Located at 10333 Technology Boulevard, Pryme looks like it will differentiate itself from its nearby competition by taking on a more hip-hop-oriented direction — or, at least, that's the implication sent by this weekend's planned opening celebration, which is set to go down on Sunday, September 18, starting at 4 p.m. and running on through closing time.
Headlining the bash is the D.C.-based rapper (and noted friend of Jerry Seinfeld) Wale. Prior to his performance, the event will feature DJ sets from Dallas DJs Princess Divine Pope (also the owner of the Downtown Dallas fashion boutique Guns & Roses) and Kayotik, plus the Dallas-sprung but now L.A.-based DJ Duffey, who is, interestingly, recently joined cast of VH1's Basketball Wives: L.A.. Also included in the day's plans? Some Week 2 NFL viewings. Advance tickets to the event can be purchased here, starting at $10 a pop with VIP packages running as much as $100 a head.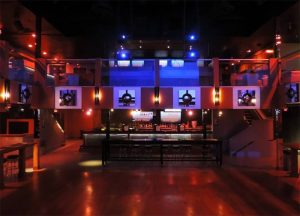 Photo courtesy of Pryme.

Sunday night's performances aim to highlight the new space's capabilities. As such, they'll be spread out across the 12,000-square-foot space's two stages — an outdoor one that's more tailored for DJ sets and an indoor one that can fit up to 2,000 people. Both stages will also include two-level viewing areas.

Whether Pryme brings the heft necessary to turn Northwest Dallas into a legit music hub remains to be seen, naturally. But something's definitely happening up that way — that much now seems clear.