How Dallas' Neighborhoods Got Their Names.
To outsiders, Dallas is defined by its residents — or, perhaps more accurately, the stereotypical facsimiles thereof.
To these folk, we're a collection of highfalutin oilman types, $30K millionaires, the cocaine-and-boob-job set, the big-haired religious fanatics and urban cowboys.
Those of us that actually live here, however, seem to define Dallas in terms of geography — and, more specifically, by the city's purported 371 distinct neighborhoods. Sure, that number might be a tad far-flung, but there are for sure some very distinct sub-regions in the city, each with its own unique vibe. And among this grouping, damn near every Dallasite seems to have a predetermined list of places where they'd prefer to live and others they'd prefer to never visit.
SEE ALSO:
• One For the Roads. // How Dallas' Roads Got Their Names.
• Street Smarts. // A Look North Texas' Most Clever Street Name Clusters.
• Moving on Up. // What Was Your Cool Urban Loft Before You Moved In?
• Patently Cool. // Running Down Dallas' 25 Greatest Inventions.
It's just how things are. At this point, we all have pretty set notions of what goes on in places like Bishop Arts or Lower Greenville. And we can all probably tick off more than a few ways in which places such as Preston Hollow and Junius Heights differ from one another.
We'd be willing to bet, however, that there ain't many among us who know the stories of how these neighborhoods got their names — like why, for instance, we use the name Casa Linda to refer to the neighborhood just to the east of White Rock or, for that matter, why White Rock is called White Rock.
Well, wonder no more, as we look into how 25 of Dallas' key neighborhoods got their names below.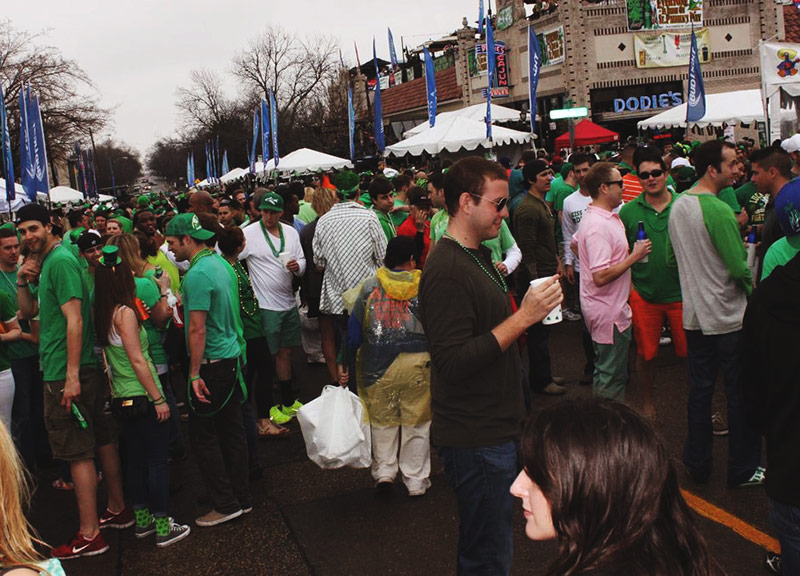 Lower Greenville.
Like a number of other streets in town, Greenville Avenue was named as such because, well, it was the only major road at the time that led to the city of Greenville. Before the completion of the North Central Expressway in 1950, it was also the primary route to places like Richardson and Plano. Prior to the mid-'20s, Greenville Avenue was called Richardson Road. The term "lower," naturally, refers to to the fact that this neighborhood is centered around the road's southernmost tip, and specifically the area south of Mockingbird Lane.
Preston Hollow.
Like Lower Greenville, Preston Hollow took its name from Preston Road, a street that led north to the city of Preston in Grayson County. That town, which was founded before even Dallas, was named after Texas Revolution veteran Captain William G. Preston, who set up an important trading post there. Since then, dozens of other local roads and landmarks have incorporated the word Preston into their names, becoming synonymous with prestige in the process. As for the term "hollow," that's a reference to the area's concave topography.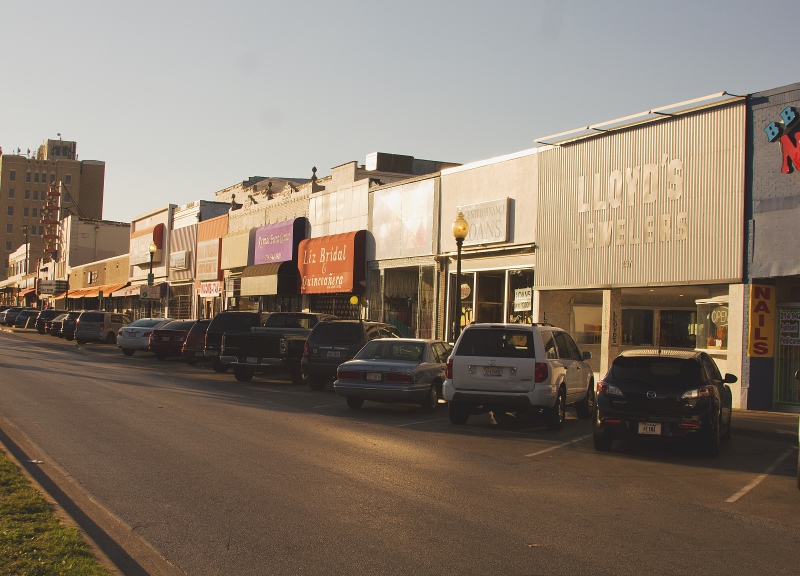 Oak Cliff.
After being settled in 1837 by William H. Hord, the Oak Cliff neighborhood was initially known as Hord's Ridge. Some 50 years later, the community was thriving to the point that developers Thomas L. Marsalis and John S. Armstrong decided to purchase the land and turn it into a residential area. The name Oak Cliff was chosen, largely, because of the massive oak trees and rolling hills that were once this neighborhood's trademark.
Pleasant Grove.
Though its first settlers began moving to the Pleasant Grove area in the 1840s, it wasn't until nearly a century later that the area really experienced a boom in population. One of the earliest buildings in town as a wooden school house that was constructed in 1875, and also doubled as a church. In the 1800s, another school was built, which was dubbed Pleasant Grove by one of its teachers, Don Lebow, thanks to its being situated in a grove of cottonwood trees. Not only did the name stick, but it became a name the whole town embraced. In 1916, the city got its first brick schoolhouse, and in 1954 the city was annexed by Dallas.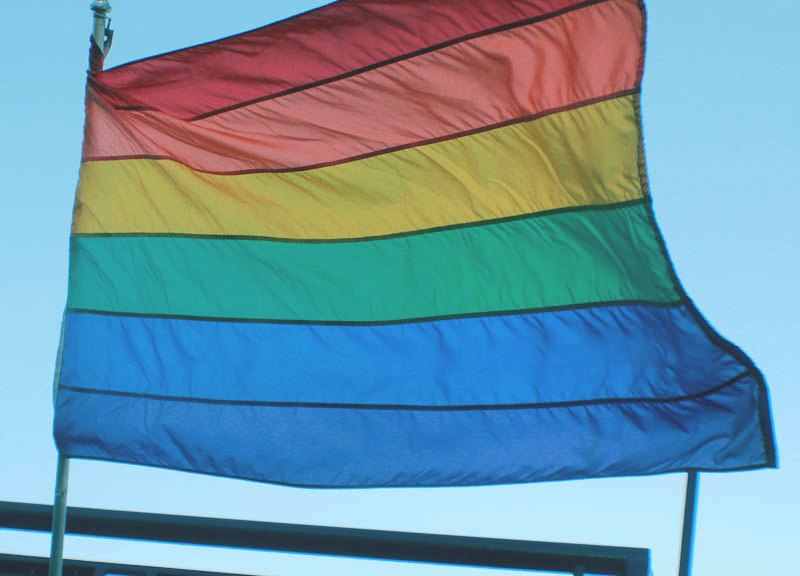 Oak Lawn/Cedar Springs.
Originally an independent town, Cedar Springs was named after the Cedar Springs branch of the Trinity River. Once a well-liked city, its popularity began to decline in 1850 after it came in last place in a vote to be named Dallas' county seat. Cedar Springs was annexed by Dallas in 1929, and somewhere along the way, the name of the region was changed to Oak Lawn as something of a rebranding effort to rid itself of some of the old Cedar Springs stigma. From the '20s through the '60s the area was also known as Little Mexico because of the large number of Mexican immigrants living there. In the '60s, the hippies moved in, followed by the city's gay population because, well, the hippies were nicer to them than people were in other parts of the city. Then, in 1971, Richard Longstaff opened the neighborhood's first gay business.
Reunion District.
In 1855, 200 French colonists settled near the Trinity River, calling their new colony La Reunion. That group's leader, Victor Prosper Considerant, hoped to create an elaborate utopia with a communal experiment by which members shared profits based on their "amount of capital investment and the quantity and quality of labor performed." The next year, a blizzard destroyed the colony's crops, and a drought the following summer only made things worse. By 1860, what was left of La Reunion was annexed by Dallas.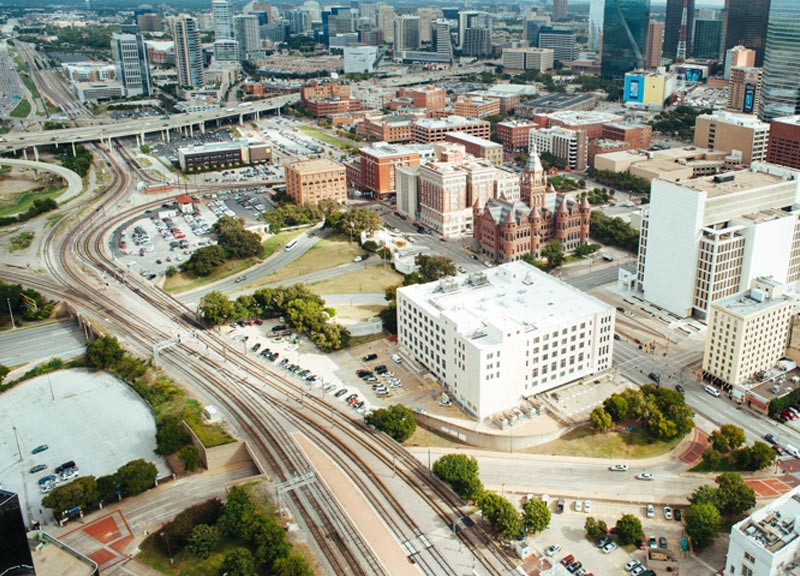 State-Thomas.
Following Emancipation in 1862, this neighborhood was the heart of the North Dallas' Freedman's Town settlement for freed slaves. Though the neighborhood and its 500 citizens were incorporated into Dallas proper in 1874, its population remained predominantly black through the mid-'80s. In 1989, the area began a process of gentrification, with one of its residents notably telling the Dallas Times Herald in 1991 that "white people once gave it to the blacks, and now they want it back. And when they want something, they just come and get it, that's all there is to it." It was during this process that the neighborhood was re-branded as State-Thomas — a reference to two intersecting neighborhood streets — to remove any reminders about who used to live there. These days, the historic State-Thomas neighborhood remains home to the city's largest intact collection of Victorian-era homes.
Old East Dallas.
In 1872, banker and real estate man William H. Gaston persuaded developers to build railroad tracks through his land by promising them free right-of-way and offering up a $5,000 donation. In 1882, the area incorporated under the name East Dallas. Then a few years later, in 1890, East Dallas was annexed by Dallas, making Dallas the largest city in Texas at the time. Under the new city charter, Dallas promised to take over all of East Dallas' debts. Cunningly, just one day before the annexation became official, the East Dallas city council passed $45,000 worth of street improvements that the City of Dallas then had to finance.
The Cedars.
One of Dallas' oldest neighborhoods, The Cedars can trace its roots back to 1876, when landowner J.J. Eakins sold the city a 10-acre parcel of land for $600. It became Dallas' first park, known as City Park, and for 28 years was also Dallas' only park. It was also the site of the city's first zoo, though the animals found there initially were just a pair of deer and a couple mountain lions. In the 1880s and 1890s, the neighborhood now known as The Cedars grew up around the park, and was named after the abundance of cedar trees found there. By the 1920s, the neighborhood was predominantly home to Dallas' wealthy Jewish community, which built Victorian homes there. By the '60s, though, most of those residents had relocated to the north side of Downtown, and the homes were demolished to make way for I-30.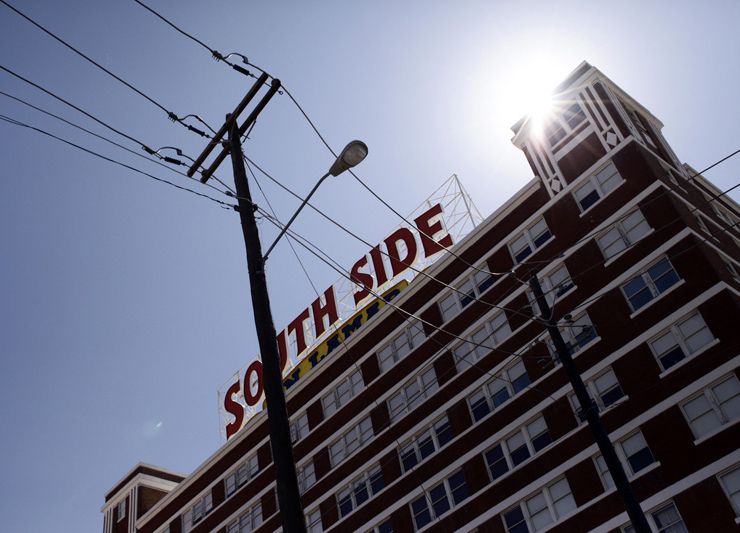 Highland Park.
In 1889, a group of investors known as the Philadelphia Place Land Association acquired 1,326 acres near Turtle Creek, which they planned on developing as a residential community called Philadelphia Place. The group was led by banker Henry Exall, who began developing the land, laying gravel roads and damming the creek to form Exall Lake. During the Panic of 1893, Exall decided he was losing too much money on Philadelphia Place and halted development. Then, in 1906, he sold the land to former meatpacker John Armstrong, who hired architect Wilbur David Cook to design its layout. Cook had recently designed Beverly Hills, California. Armstrong and his sons-in-law Hugh Prather and Edgar Flippen are said to have adopted the Highland Park name not only because the land's high location that overlooked Downtown, but because 20 percent of the development's land was originally set aside for parks.
Belmont Addition.
This M Streets-adjacent neighborhood was purchased by its namesake, August Belmont Jr. in 1892, though a depression prevented much development there until the 1910s. Though it and the M Streets (so named because its streets all start with the letter "M," duh) are mostly lumped in with Lower Greenville these days, this original name shouldn't be overlooked. In addition to developing this residential area, Belmont is the same prominent financier who developed the New York subway system and established the Belmont Stakes, the so-called third jewel of horse racing's Triple Crown.
Munger Place.
In the 1870s, inventor Robert S. Munger patented several improvements to the cotton gin industry. In the early 1900s, Munger sold his cotton gin manufacturing company to devote his time to real estate, developing the upscale Munger Place neighborhood starting in 1905, while stipulating that the homes built in the neighborhood had to be at least two full stories. As such, the average home price in the neighborhood was around $10,000 at a time when the average home in Dallas only cost around $2,000. Many of the neighborhood's large homes were converted to apartments during the Great Depression, and the neighborhood became a nationally recognized historic district in 1980.
Swiss Avenue Historic District.
Once part of the Munger Place neighborhood, the Swiss Avenue Historic District was added to the National Register of Historic Places in 1974. Centered around Swiss Avenue, the first paved road in the city, homes here were built in the neighborhood between 1905 and the '30s and had to, by decree, cost at least $10,000 — or $270,300 in today's dollars. As was common practice in the day, Swiss Avenue was named by Swiss pioneer Henri Boll after his old hometown.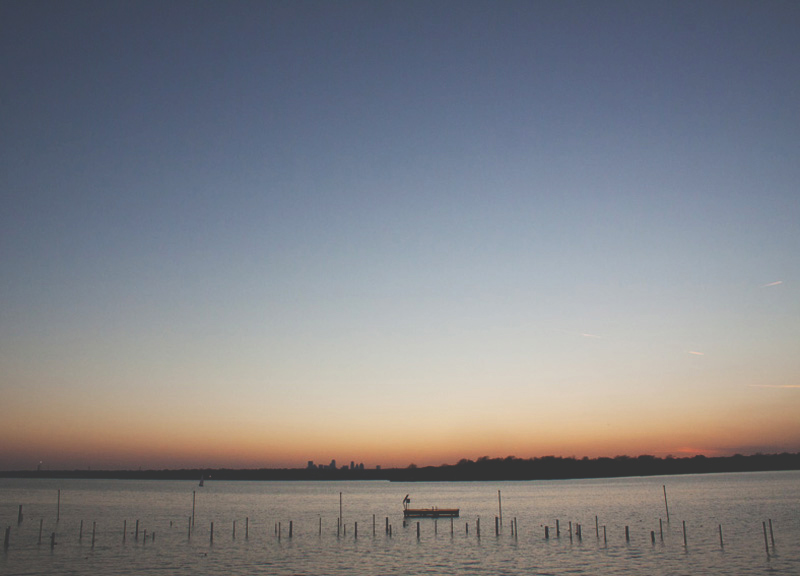 White Rock.
The White Rock area owes its name to White Rock Lake, a fact that should surprise absolutely no one. But from where does the lake derive its name? That one is pretty easy too, actually. As a response to a local water shortage, the lake was formed in 1911, when the city damned up White Rock Creek in order to create a reservoir. Interestingly, there are eight different creeks in North Texas called White Rock Creek, but this one is the 30-mile creek that stretches from up near Frisco down to the Trinity. As for the creek, it takes the White Rock portion of its name from the ubiquitous white Austin chalk that lines its banks.
Lakewood.
Only a year after White Rock Lake was dammed, Lakewood Country Club was officially opened. The city's second 18-hole golf course was named for its close proximity to the lake. From there, subsequent business continued using the Lakewood name, like the Lakewood Shopping Center, which opened in 1924, and the Lakewood Theater, which opened in 1938.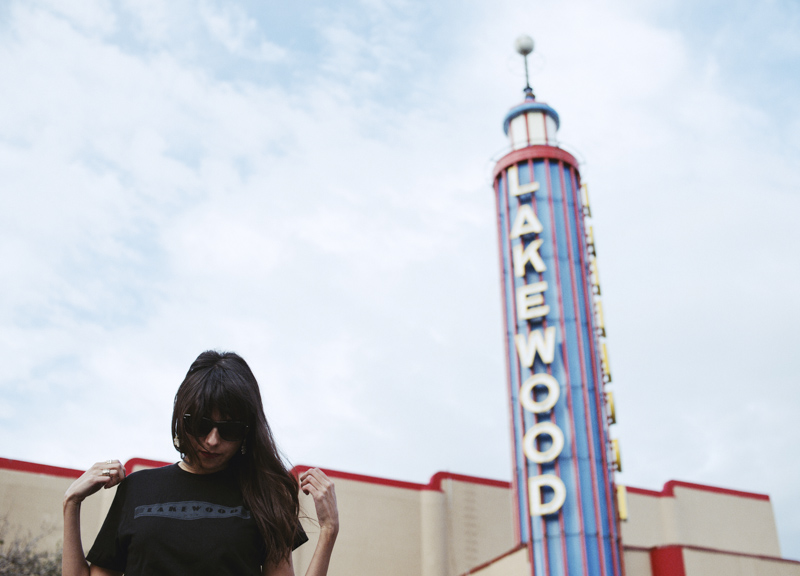 Kessler Park.
In 1904, the German-born, Dallas-raised city planner George Kessler was hired to design Fair Park. Half-a-decade later, he was hired to design a master plan for the entire city. Though most of his ideas were deemed too impractical to implement at the time, suggestions like building up the Trinity River levees and constructing the Central Expressway were later completed 15 and 40 years later, respectively. Kessler's projects can be found in 100 cities spread across 23 states, many of which have also named various schools, roads and parks in his honor.
Winnetka Heights.
Beginning in 1910, the Russell Realty Company began developing this neighborhood as a residential area, branding it at the time as "Dallas' Ideal Suburb." Higher-ups at the company included J.P. Blake, R.S. Waldron, T.S. Miller Jr. and Leslie Stemmons, who was born in Dallas, but studied law at the University of Chicago. Stemmons remained in Chicago post-graduation and sold real estate there for a short time before returning home to Dallas. Because of his Chicago ties, it is presumed this neighborhood's name was derived from Winnetka, Illinois, the wealthiest town in that state at the time, which is located just 16 miles north of Chicago.
Deep Ellum.
Originally home to cotton gin factories and other warehouses, the Deep Elm neighborhood eventually became a hotbed for jazz and blues in the '20s. The neighborhood's current name was simply the way its residents used to pronounce "Deep Elm" back in the day. But it was Lead Belly's '30s tune "Take a Whiff On Me" that was one of the first to popularize the name.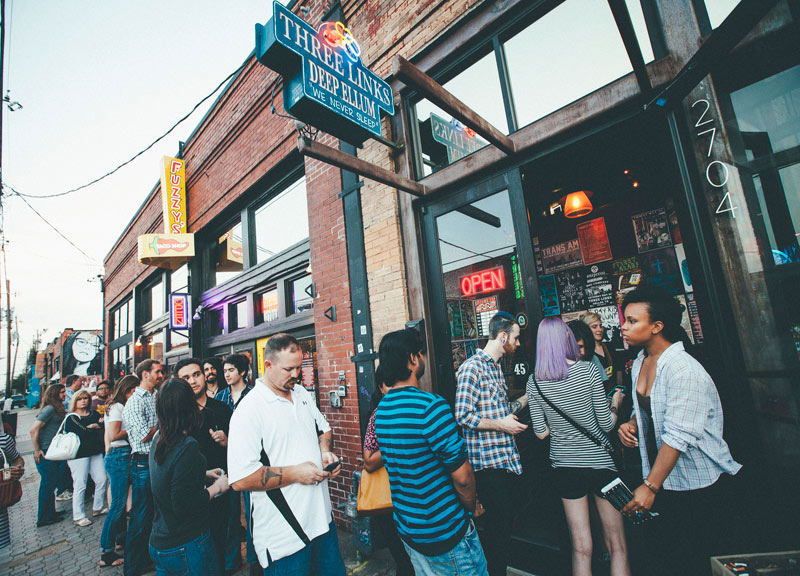 Vickery Place.
Vickery Place is one of the oldest neighborhoods in Dallas, with some 500 lots originally platted in 1911, 200 of which sold to residents that summer. The area was developed by the Works-Coleman Land Company, which was run by R. Vickery, J.E. Coleman, Osce Goodwin, George W. Works and J. Houston Miller, whose names you might recognize for the Vickery Place streets that still bear their names.
Junius Heights/Peak's Suburban Addition.
Mexican War veteran Jefferson Peak moved to Dallas in 1855, building the first brick house in the county near what is now the intersection of Peak and Worth. His son Junius Peak was an interesting character, whose exploits included heading up a special company of the Texas Rangers that captured and killed outlaw Sam Bass. He also served as a Dallas deputy sheriff, was a member of the Ku Klux Klan and was one of the first superintendents of White Rock Lake. After a time raising horses in Shackelford County, he returned to Dallas, where he got into the real estate business by subdividing his father's 200 acres of land and selling it to residents of the new Peak Suburban Addition. Several East Dallas streets were named after his brothers and sisters (Worth, Carroll, Victor, Flora) and in-laws (Harwood, Field).
Forest Hills/Little Forest Hills.
Developed about a decade after White Rock Lake was initially built — and named after the tall trees that were so prevalent in the area at the time — Forest Hills became a popular location for Dallas' wealthier residents to build second and/or vacation homes. Little Forest Hills, meanwhile, was known for both having smaller, less expensive homes than its neighbor, as well as for being a little funkier.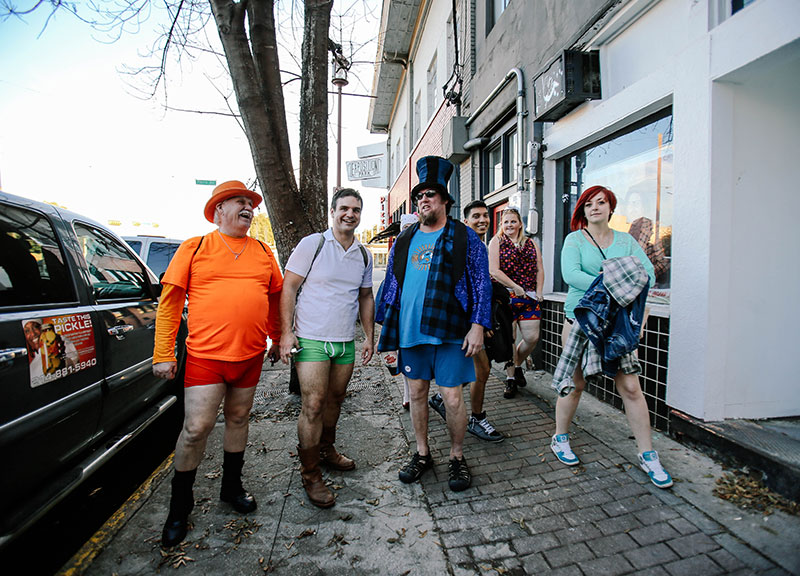 Exposition Park.
In 1936, Texas celebrated the 100th anniversary of its independence from Mexico with The Texas Centennial Exposition, which was held in Fair Park in June through November of that year. For the occasion, 50 Art Deco buildings were constructed, many of which are still used by the State Fair to this day. Putting on the event created an estimated 10,000 jobs for Dallasites, brought a $50 million boost to the local economy and is credited with buffering the area from the brunt of the Great Depression. This Fair Park-adjacent neighborhood took its on its name as a result of all this action.
Casa Linda.
This East Dallas neighborhood has gone by several different names. Originally known as Ola in the late 1800s, the area was later renamed Reinhardt in honor of the president of the railroad. At the time, it was home to 37 residents. In 1937, the land was purchased by Carl Martin Brown and his son, Howard D. Brown, and was later annexed by Dallas in 1945. That year, the Casa Linda Theatre opened in Casa Linda Plaza, which is said to feature one of the first shopping center-integrated movie theaters in the country. The neighborhood's name, Spanish Colonial Revival-style architecture and street names are said to have come from Howard's love of the Spanish language.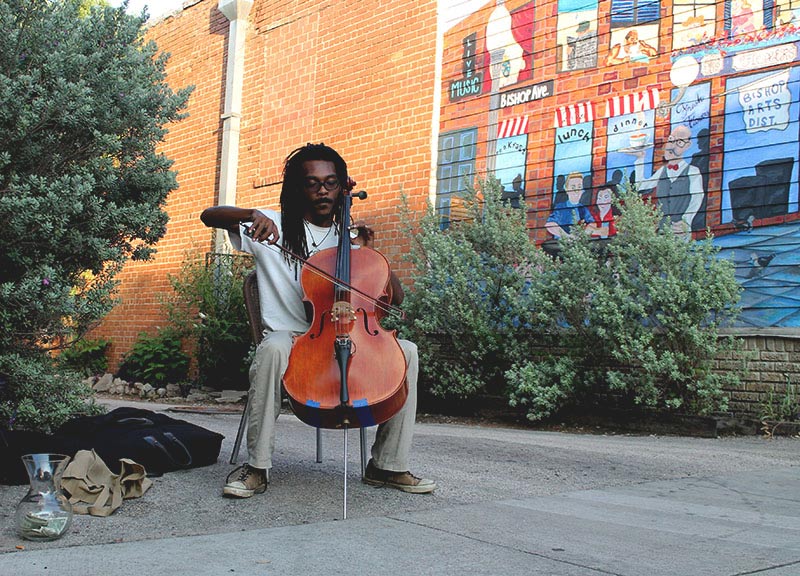 Bishop Arts.
In the '20s and '30s, the warehouses and shops in the Bishop Arts district made it one of Dallas' most popular trolley stops. But the birth of shopping malls, along with rises in crime rates, car ownership and white flight, led to widespread vacancy in the neighborhood during the '60s. During the '70s and '80s, artists like The Oak Cliff Four took advantage of the neighborhood's super cheap rent, moving into some of the abandoned storefronts. It was around this same time that real estate developer Jim Lake Sr. coined the name Bishop Arts.
Cityplace.
In the early '80s, 160 acres of land near Central Expressway was quietly purchased by 7-Eleven's parent company, The Southland Corp. By 1988, the company had completed construction on the $400 million Tower at Cityplace, the 42-story, 1.2 million-square-foot building that served as its new headquarters. It is the tallest Dallas building outside of Downtown, but was just the first phase in what was supposed to be a wide-reaching development for the area. Original plans called for a twin tower across the highway to which the first tower would be connected by a skybridge. Six other buildings were also planned. Subsequent business troubles for the chain in the '90s prevented the plans from ever being fully realized and the acreage was sold off at a discount for tax purposes.
Cover photo of the Dallas Neighborhood Map, available for purchase here.