The Newest Member Of M83, Kaela Sinclair's World Is About To Change. She's Ready For It.
Kaela Sinclair feels pretty good these days — as she should. She's just reached a pretty pivotal moment in her young career.
After submitting an audition video on a whim to become the newest vocalist and keyboardist for M83, she's now firmly in that role and touring the world with the band through December in support of its newest album, Junk — this all just a month removed from band leader Anthony Gonzalez and Sinclair alike releasing the ​news ​via social media.
It's a huge opportunity for the Florida-born, Dallas-based performer, who had already established herself around these parts and an up-and-comer worth keeping tabs on.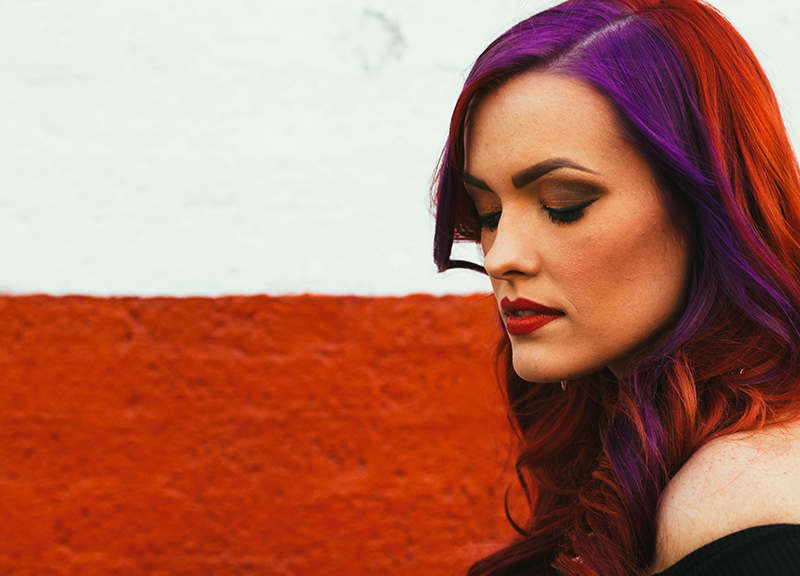 As Sinclair told us before she and the rest of M83 stopped by Dallas' The Bomb Factory to play a sold-out show this past Friday, she feels "lucky" to be in this position. But it's really not that much a matter of pure happenstance. Some of it is being in the right place at the right time, sure; but Sinclair's been built for this moment. She's built up a strong track record locally, and her dedication to her music extends over years and plenty of groundwork — including collaborations with producer McKenzie Smith (Midlake, Regina Spektor, St. Vincent) and, y'know, that whole going viral thing.
No, it wasn't really too surprising to see that she looked comfortable on Friday night on that Bomb Factory stage, where she'd just accepted her 2015 Dallas Observer Music Award for Best Pianist/Keyboardist this past December. She sounded great all set long, registering somewhere between "really good" and "killing it," and even getting a star turn while taking lead on the song "Oblivion."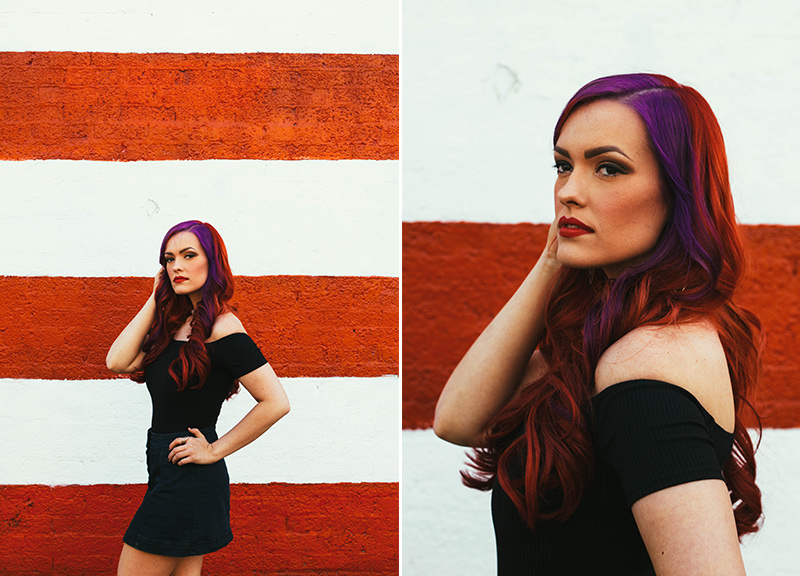 Her whole world might be about to change, but weeks of rehearsals have only added to her preparedness — even if her mind has been moving a mile a minute, going over the possibilities, as we learned was the case in our pre-show interview.
Actually, that was just one of the things we learned.
I'm sure it was a shock to get that phone call from Anthony while you were in New Orleans recording your upcoming solo album, asking you to join M83? Did it feel more like a stroke of luck or a payoff of hard work?
I've thought about that a lot, actually. It was definitely a shock. It was a huge surprise, and a really big life change, and it all happened really, really fast. I think that was what was craziest — how fast it was. I've been working really, really hard for the past couple of years, and every year I've been ramping it up, and last year I worked the hardest I've ever worked in my whole life. I've met and worked with some amazing musicians that I'm lucky to have been able to work with and that have helped me to bring my music up, and I think Anthony chose me because he thought I'd be a good fit. But I kind of think that it is just also kind of lucky. I think it's a combination of working hard and wanting what someone wants. I was fortunate to be in the spot where they were looking. I am grateful that I randomly decided to submit those two videos on that random website that one random day. I almost didn't. I was like, "This is not going to happen, and if it does, well, it could be complicated. I have a label, I have an album to put out, I have a lot of things going on." I mean, how would I do that? How would I do it, how would I be putting out my music and doing all this crazy stuff and be doing this crazy, crazy tour? I'm still not 100 percent sure, but we have a plan now, and I think it's going to be an amazing thing, and I never think I understood when it first happened how amazing it all is.
What was going through your mind when you took that "Peace out, Dallas!" picture on Instagram? Were you thinking, "This is it, this is my pivotal moment," or is there another one?
I've had so many pivotal moments. Today is actually a huge day because this is the actual goodbye to Dallas really. I went to L.A. for a few weeks, then I came back for a few days to just repack and get ready and stuff, and then we went to New Orleans and then here. This is actually the last time that I'll be in Dallas for a long time. So this is really pivotal. I think that going to LA was really pivotal, and the rehearsal experience was really intense. It was three weeks of people just busting their ass, just non-­stop working and all in pursuit of creating an amazing show. There's this family thing that happens… within a few days, everyone's already bitched at each other — but then everyone on the tour is so incredible. They are so good at what they do, and it's so valuable to be with people who are really motivated. There's a lot of people, and everyone is, like, "This is amazing!" I'm so happy to be a part of it.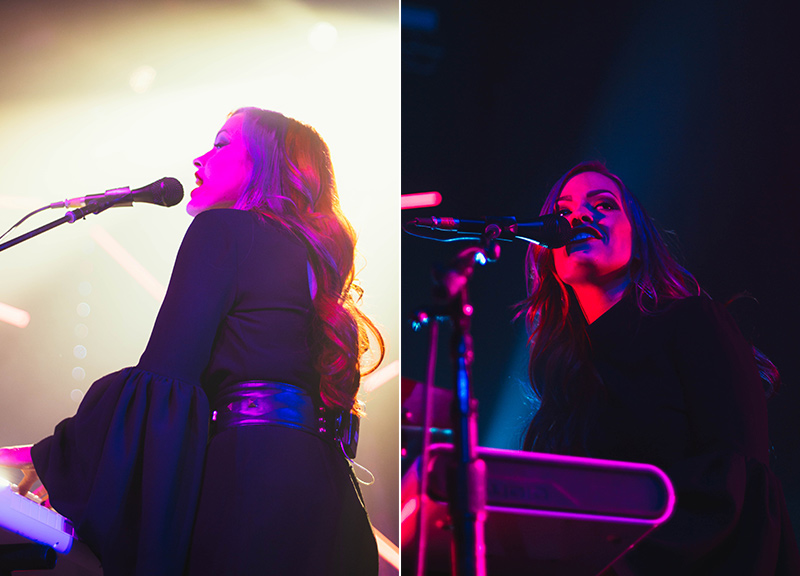 Were you already a fan of M83 before linking up with them? How well do you think your personal style is going to fit with their music?
I was definitely a fan of their albums for a couple of years now, and I feel like the most amazing thing about this was how relevant it was to my music — because I feel like it's complementary. I feel like people that like M83, I have a pretty good shot at them liking my stuff too. So that was another thing that was really, really fortunate. It's not just a popular band; it's a popular band that, [whose] music is amazing.
How have things been going with Anthony so far? What kind of advice has he given? What's something that you're going to take forward with this project?
Anthony is a very inspiring person. He is a pretty brilliant person, musically. He's a really good person. I think he understands the place that I'm at now because he did build his career, and when I look at where he's at and what he's done, I think, "Hey! Me in 10 years!" That's what I want. He's just really encouraging, and I've learned a lot already.
What can you tell me about New Orleans? That was your first stop of the tour. What was that like?
It sold out. It was an amazing crowd, amazing energy. I wasn't as nervous as I thought I would be, but it's because we were just really prepared and I knew it in and out.
What, specifically, is your role in the touring band?
Well, there's a lot of singing. I'm singing on almost every song. I would say that I'm as much of a singer in the band as I am keyboardist. There are songs that I'm not playing [keyboard] at all — I'm only singing. So there's an enormous amount of singing. And it's not just playing piano, it's playing synths. I'm playing a Dave Smith OB-­6 synthesizer up top, and a keyboard down below​. ​What that really means is multi-­tasking craziness.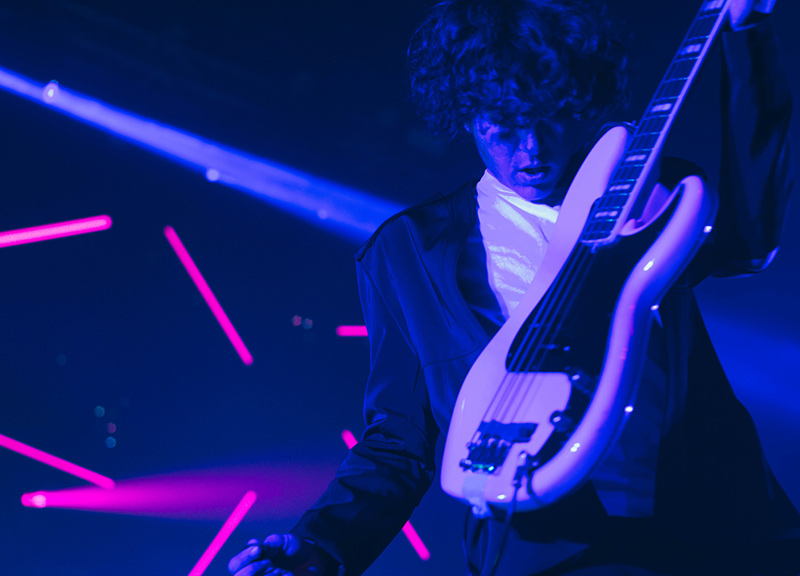 A lot of the songs are in French, right?
I've spent a lot of time on the French.
How has that been?
Well, I've got it down now. I had always wanted to learn French, and a couple of years ago, I was using apps on my phone and trying to learn it — and I just got really busy. But I was always kind of bummed at myself for not having done more and now I'm like, "Ahhh, this is perfect!" Anthony and ​Loïc [Maurin, the band's drummer], they'll help me. Every day, I will ask them new words and I try to be brave and not be embarrassed of speaking poorly. But they're helping me a lot. And then the songs that I'm singing and actually speaking French in, those were pretty intense. I worked on it a lot before the rehearsal. I have a friend up in Denton who teaches French at a high school, so I got her to come over for a couple of hours and help me out. So I showed up to the first rehearsal like, "OK, I'm gonna do it, don't laugh too hard." And they kind of did laugh, but they were like, "That was good, though!" They were like, "You have an accent, but it's charming." I think it's gotten much better after that.
I know that your new album is slated to come out later this year. After Sun & Mirror in 2013, how do you think touring and what you're experiencing right now is going to influence what you're going to put out?
The music for this album is already written, and all I know is that I will be writing a lot on tour because this is the kind of experience that writers/artists are looking for. Big life changes, I imagine, and traveling the world with a bunch of people — that's going to be hugely inspiring for my next album. I don't want to name anyone specifically — y'know, I don't want to jinx it — but there are quite a few people that I've already met, people on this tour, and people in LA, who I have already been talking to and that are [people I might want to work with.] This definitely opens doors, and I'm taking full advantage of it.
What can you tell us about the new album?
The album is going to be released in the fall. It's going to be called Second Skin. I definitely wanted it to be a progression. I wanted it to be something different and new from what my first album was. There wasn't an overarching theme. It isn't really a concept, except that there are musical ideas that I'm going for. It's a little bit different stylistically, which I think is indicative of an artist growing. If I was doing the same stuff a second time, I think it would be boring. But it's not like a huge genre shift. Same ancestors.
This tour ends this December. I know that's a long way away, but do you have any plans afterwards as far as your own album goes?
I imagine, after that, I'll be touring for my album.
But, for now, you're enjoying yourself as part of M83? If they want you to stay on, will you stay?
I am pretty sure that I will always want to do this. So whenever this band does something next, I will definitely hope to be a part of it then, too.
All photos by Ashley Gongora.