15 Takeaways From This Year's 35 Denton Music Festival.
Starting this past Friday, the seventh (almost) annual 35 Denton music festival took place over in Denton, not only showcasing tons of that city's finest musicians, but performers from the rest of North Texas and elsewhere around the globe, too.
Here are our takeaways from this weekend's festivities.
1. Heading into the fest, it was pretty clear to us that this was the year 35 Denton was finally beginning to lose touch. The festival wasn't able to book nearly as many high-profile artists as it had in the past and, overall, there was something like 100 fewer performers this year than last. 35 Denton has seen artists from The Flaming Lips to Big Boi to The Zombies play its main stages in the past, but without any performers on this year's lineup remotely on that same level of notoriety, 35D No. 7 was a festival that leaned heavily on its local talent.
2. Losing booking pull and audience numbers go hand in hand. Biz Markie doesn't have the same draw as, say, a Dr. Dog. This was more than clear when you looked around during the day and didn't really see very many people by the main stages. Even at night, some of the smaller venues like rubber gloves wouldn't have more than 10 people in them at a time.
3. In spite of the first two items on this list, 35D's organizers actually still managed to put on a pretty kickass festival.
4. This festival was like a love letter to Denton, its placement at the heart of Denton's town square perfectly highlighted the multiple venues, bars and restaurants surrounding the area, the tremendous local performers, and just being around the wonderful people of Denton for an entire weekend. It's good to be reminded how cool Denton is every once in a while.
5. Denton didn't slack or rely on DFW to carry the bulk of the local music burden. There were a shitload of great bands playing that were local to Denton. Specifically, Dome Dwellers was fantastic, as was Bad Beats, Shaolin Death Squad, Birds of Night and Jessie Frye.
6. But Dallas and Fort Worth didn't slack either, though that probably shouldn't come as a surprise. Some other local highlights being Son of Stan, Hella Zealous and Nervous Curtains.
7. Charles Bradley was head and shoulders above every other performer at this festival. Everything about his set was great. His band was flawless, and when 67-year-old Bradley started performing, you would have sworn he was at least 20 years younger. Bradley got started working as a James Brown impersonator, and that's immediately obvious pretty much from the moment he gets up on stage. He talked throughout the show about how much he wanted to give his love and soul to the world through music. Obviously, that isn't literally possible, but this is probably as close as one person could come to actually doing that. By the time he finished the last song, singing about seeing his mother dying, he climbed off the stage and embraced every member of the front row in a hug, tears welling up in his eyes. It was an absolute privilege to see this man perform.
8. On another note, Biz Markie performed exactly one rap song during his entire set. He started out his set on the turntables, warming up the audience by DJing some classic hip-hop from the '80s and '90s from artists like MC Hammer, Vanilla Ice and Run DMC. He also played some famous songs from yesteryear that weren't rap — like "Sweet Home Alabama" and "In The Air Tonight." In all, this went on for about 40 minutes before he finally picked up a microphone. After a short sing-along to "Don't Stop Believin'," legendary Denton alt-country band Slobberbone came up on stage so Biz could attempt to sing his way through The Steve Miller Band's "The Joker," in his trademark off-key vocal style. After that, he finally started his rap set, starting off probably the only song most of these people knew from him, "Just a Friend." After mumbling incoherently through half of the lyrics, he wished the audience a good night. This wasn't really a Biz Markie show. This was a "Hits of the '80s and '90s" show DJ'd by Biz Markie. The crowd seemed happy with it for the most part, though. I guess that's what counts.
9. On the other hand, AV The Great, a local Denton rapper, tore down the fucking house on a stage just across the field from the main stage where Biz Markie performed his set an hour later. This had the actual energy of a banger hip-hop show — and it wasn't filled with old people.
10. Holy shit, you guys. Burleson's Reagan James is fucking great. I wasn't really expecting much, because she got started on The Voice and, to me, that show is bullshit. But, fuck, she actually sings incredibly well, and her band was on point the entire set, with a thick, bass-y R&B sound that gave chills. See her the next chance you get.
11. Tacocat performed one of the best sets of the festival. They're a feminist pop-punk band from Seattle, with songs about the first day of your period, breaking up with guys that just broke up with you and catcalling. But it's never preachy enough to distract you, because the overall sound and energy that they give off is light and dance-y enough that it just works as a whole.
12. KUZU 92.9 had a booth set up at the festival all weekend. For those that don't know, it's a new Denton radio station being set up by local musician Peter Salisbury. The special thing about this station is that it wants to focus on highlighting the best of local music, and plans to offer listeners a chance to play the great local music they want to hear.
13. Denton was pretty much built for a music festival. With only 0.7 miles in between the two farthest venues — Rubber Gloves and Lonestar Taps & Caps — you get to experience what the city, as well as the festival, is all about without exerting yourself too much. It offers you an opportunity to check out some radically different venues, all just spitting distance from one another. It's totally walkable, and a little walking has never hurt anyone. Quite the contrary, actually.
14. On that note, Denton has some incredible venues. Of course, you have the famed ones like Dan's Silverleaf, whicht had great sets alternating between its indoor stage and patio stage all weekend, and then you have more alternative venues, like the basement of J&J's Pizza. I walked into J&J's to go see Dallas' Teen Slut perform, and the entire pizza place was filled with smoke coming from its basement. The basement where they performed was grungy, dirty and, basically, the perfect place for an underground rock show. It's also got pool tables and a bar down there. What more do you need?
15. Overall, 35 Denton really pulled through this year. There was a fresh mix of local and national acts representing just about every genre you could think. There was a huge variety and just about all of it was outstanding. Hopefully the drop in big-name headliners this year didn't too much a damper on things on the monetary front and they'll be able to keep this thing going. 35D is certainly a fun tradition, and one we hope they can keep going for many years to come. Let's just hope a few more people remember how great this can be next year to the tune of some more respectable attendance figures.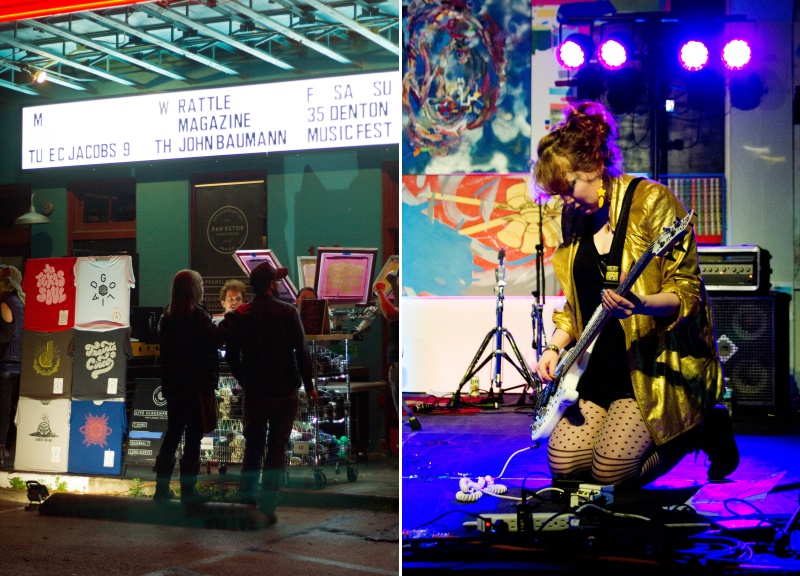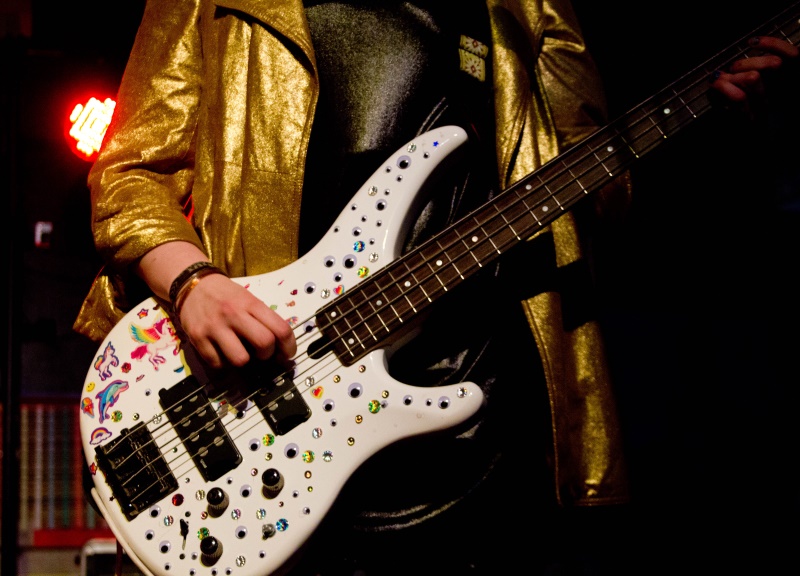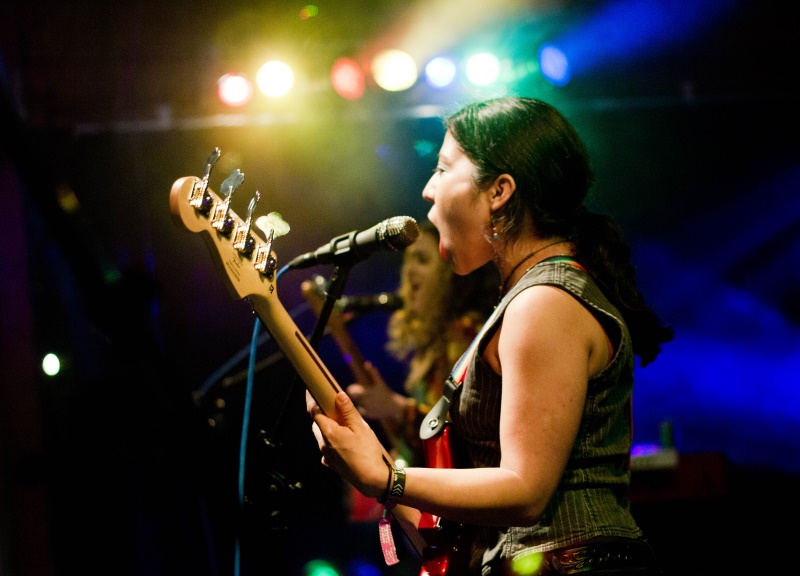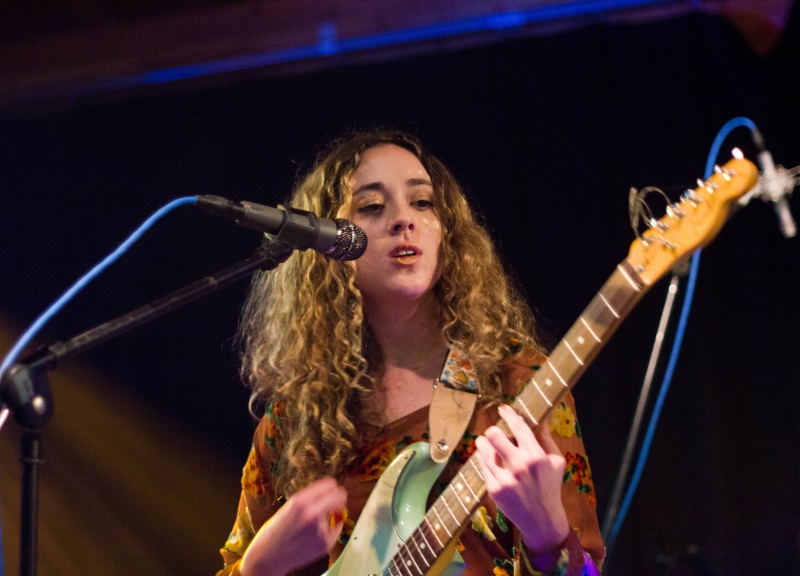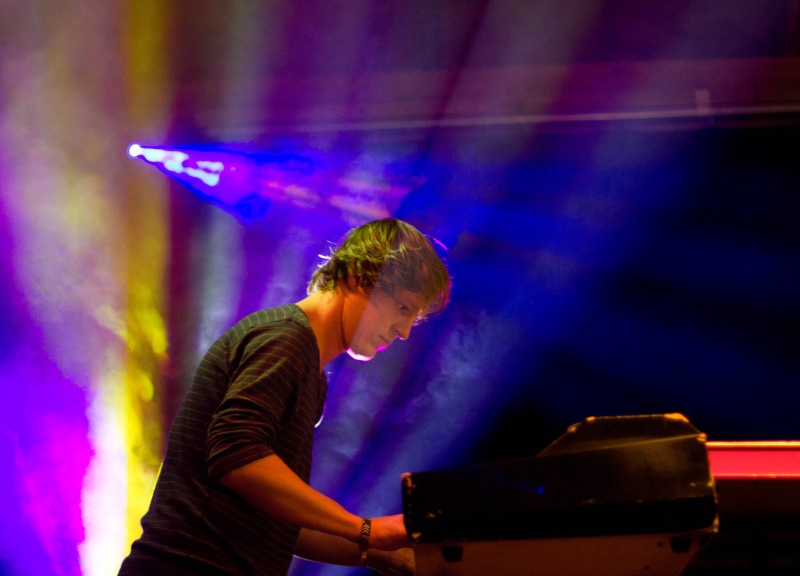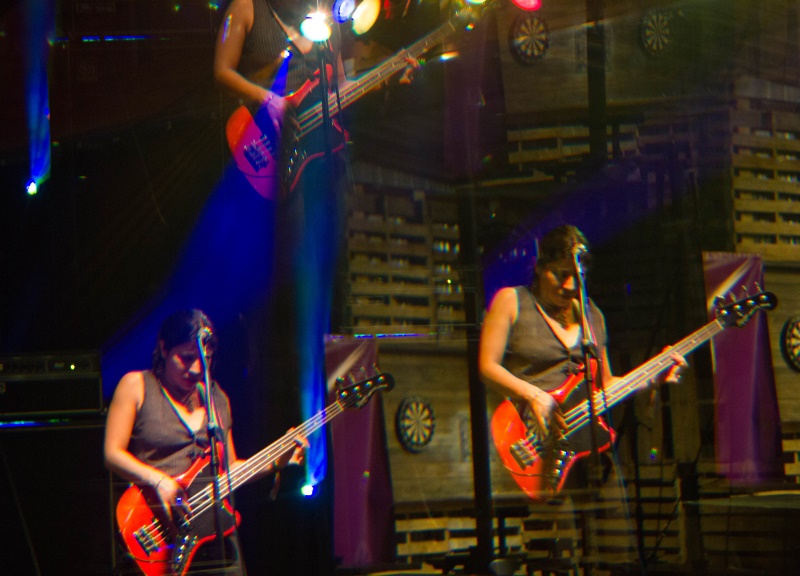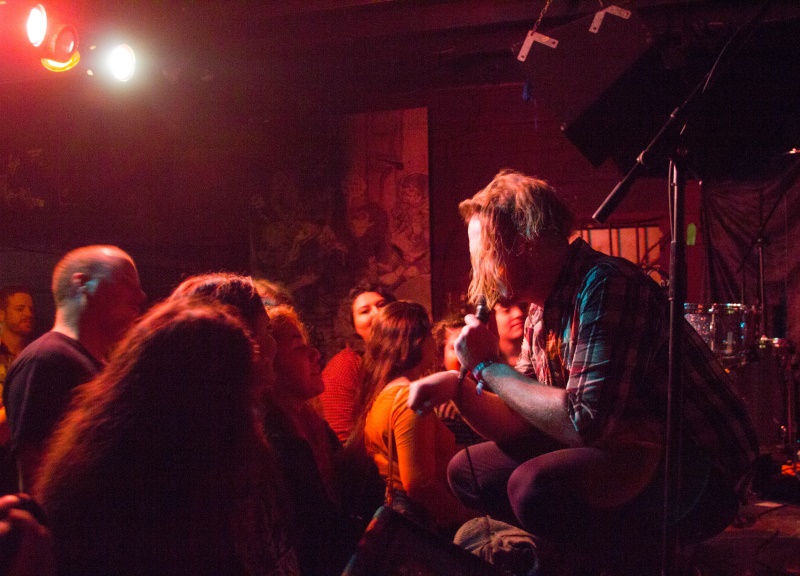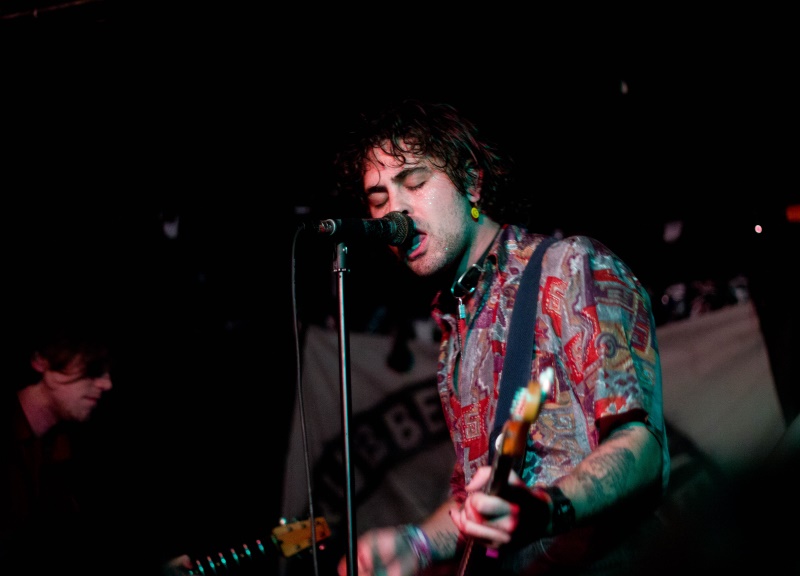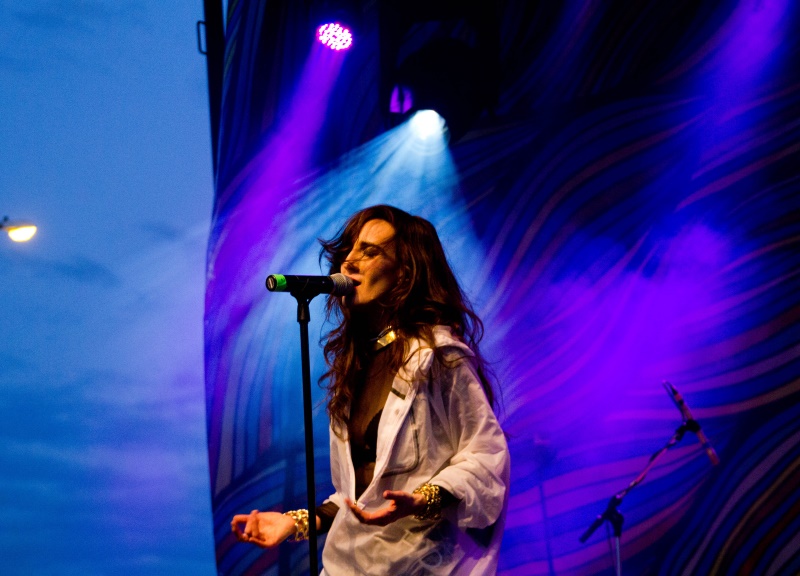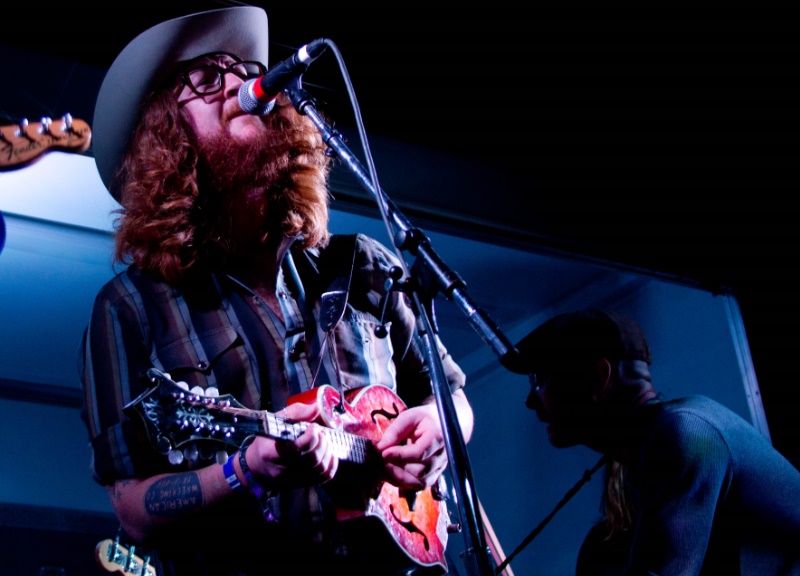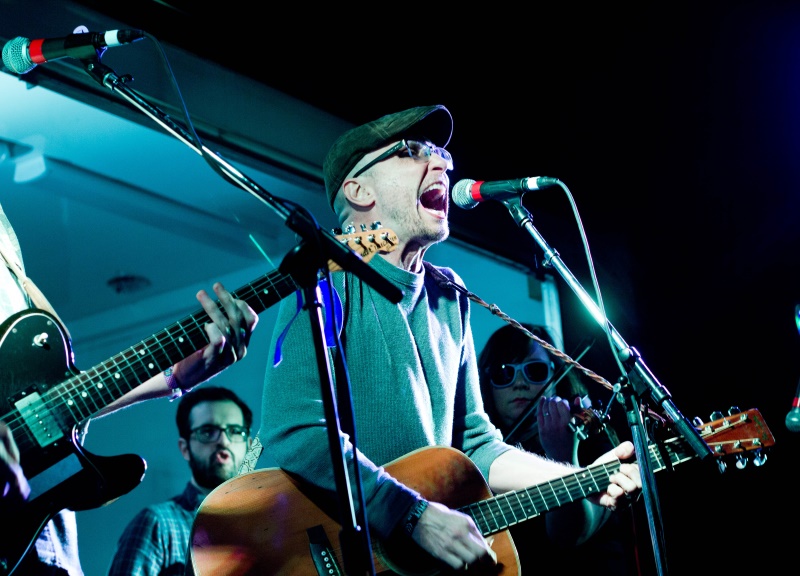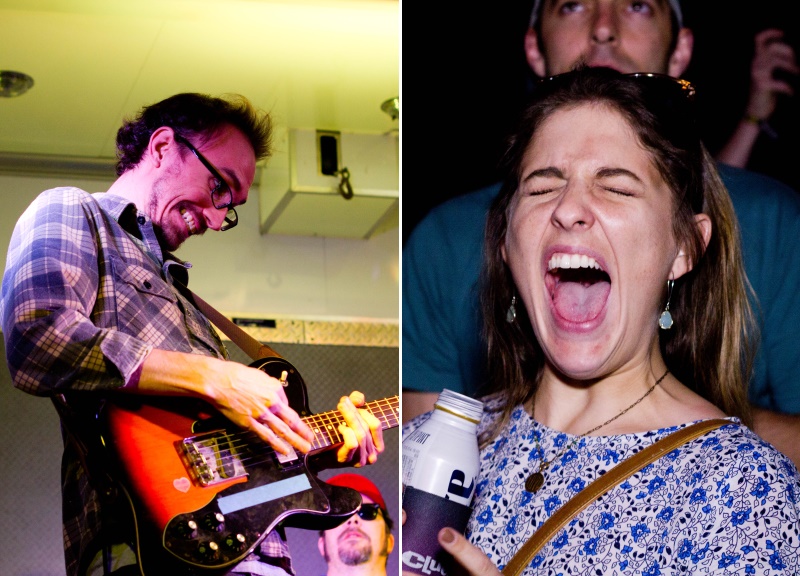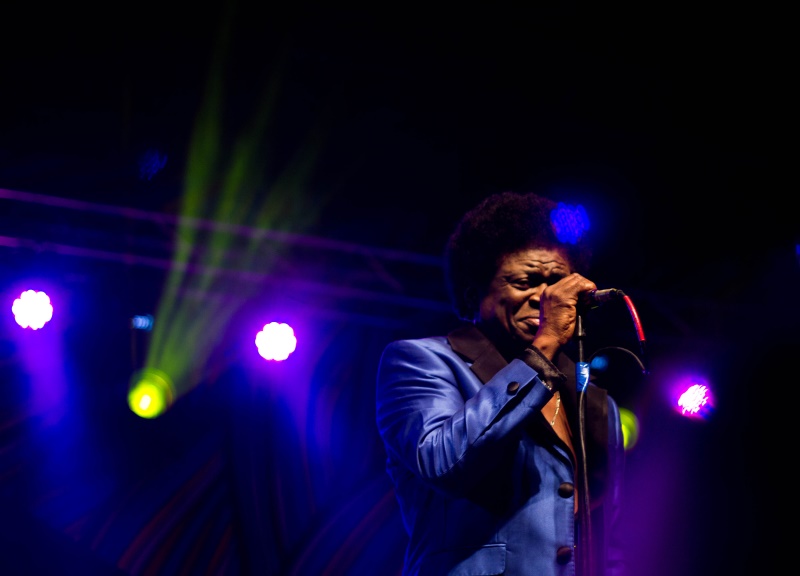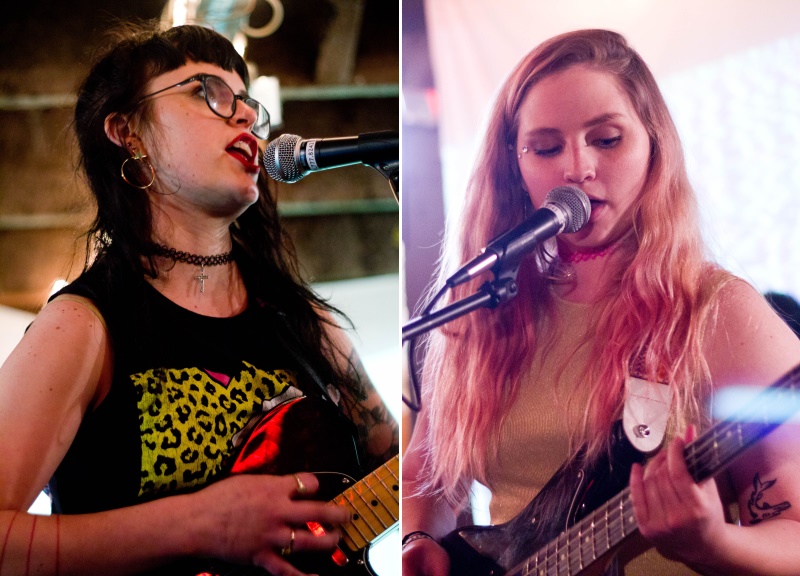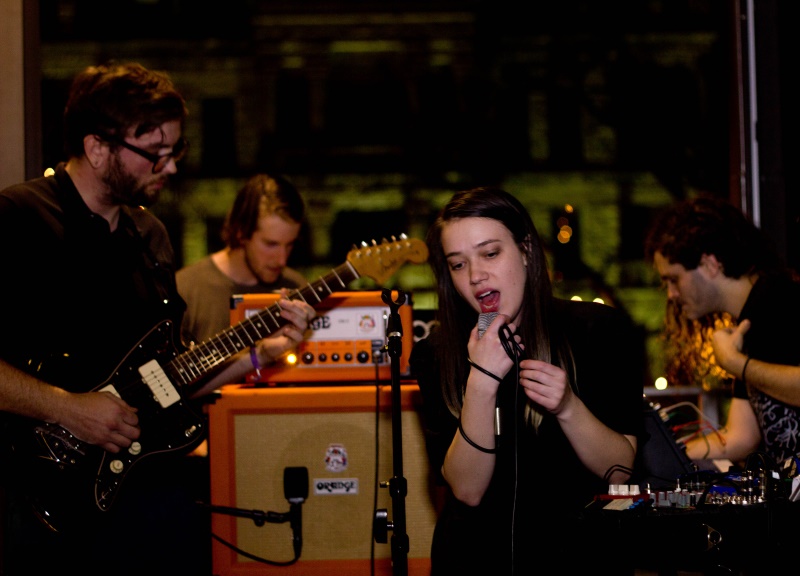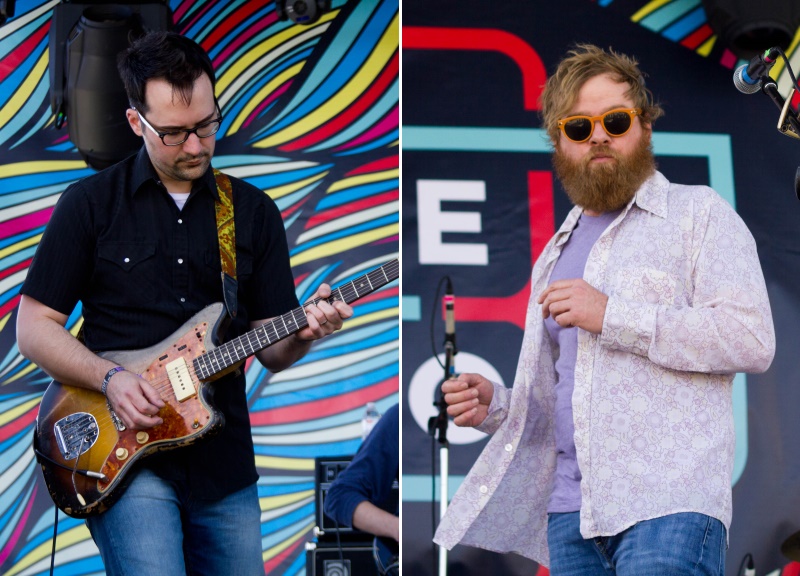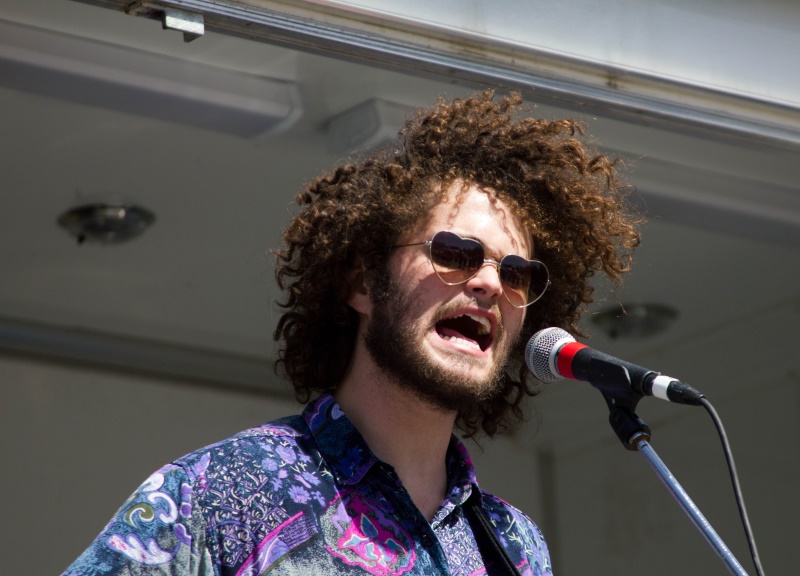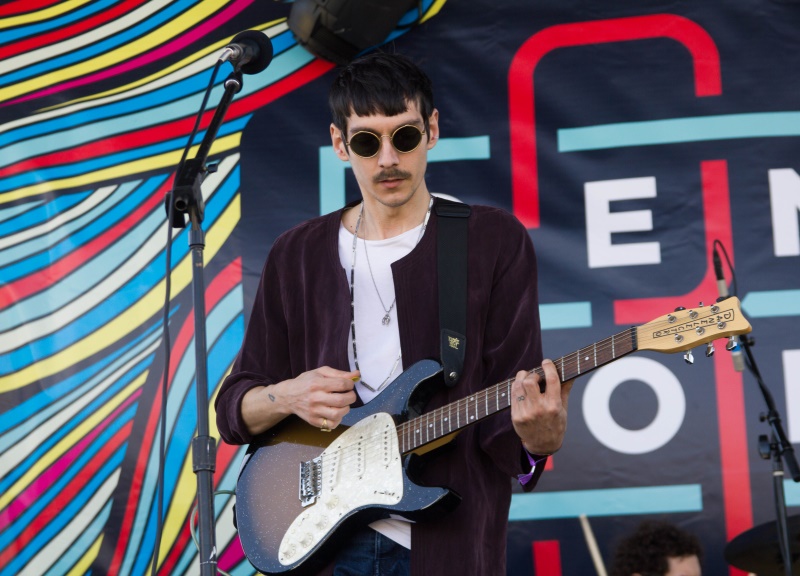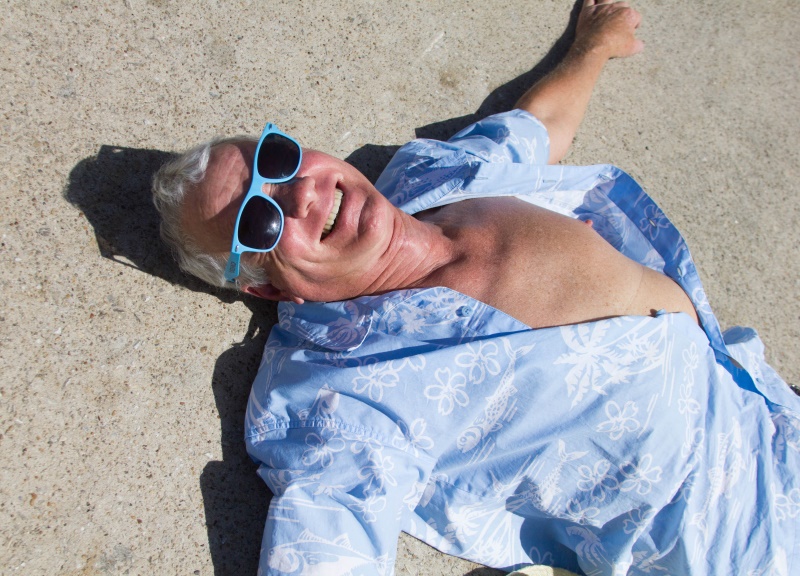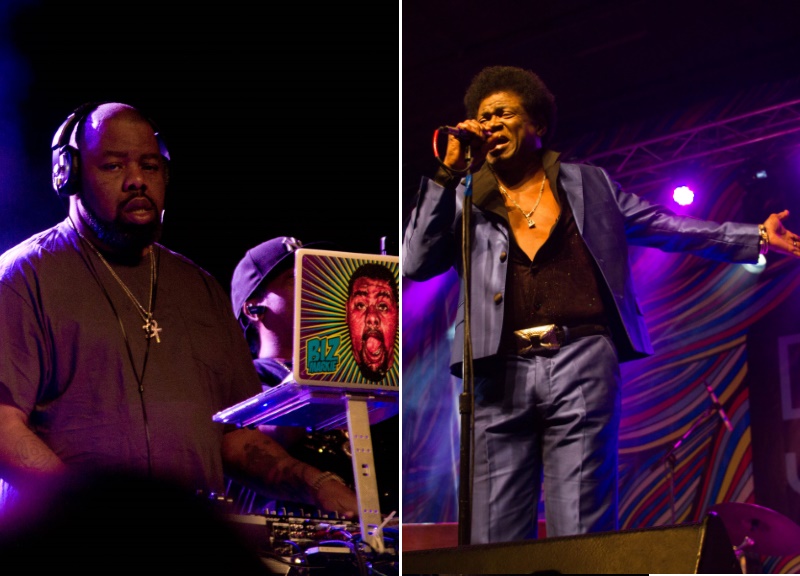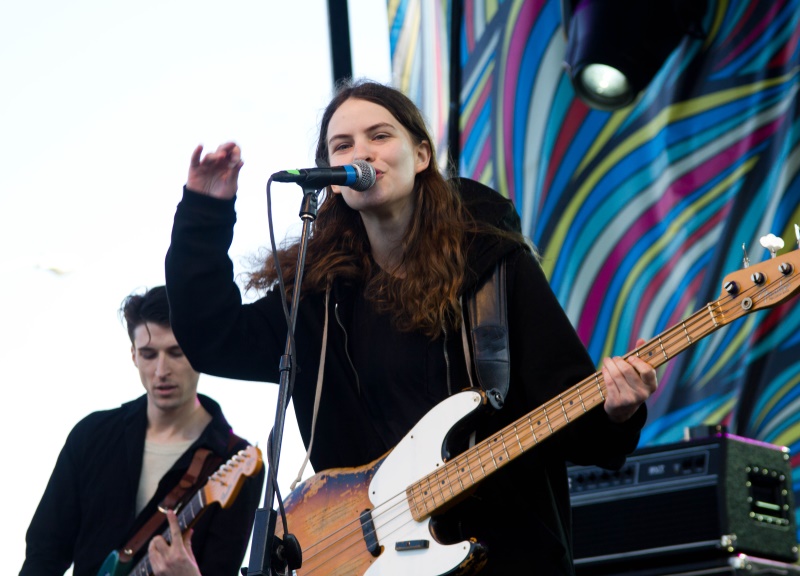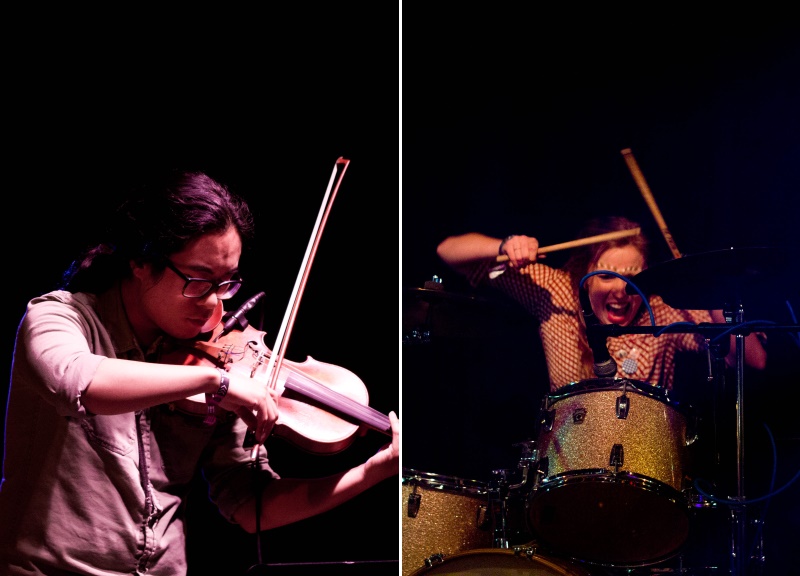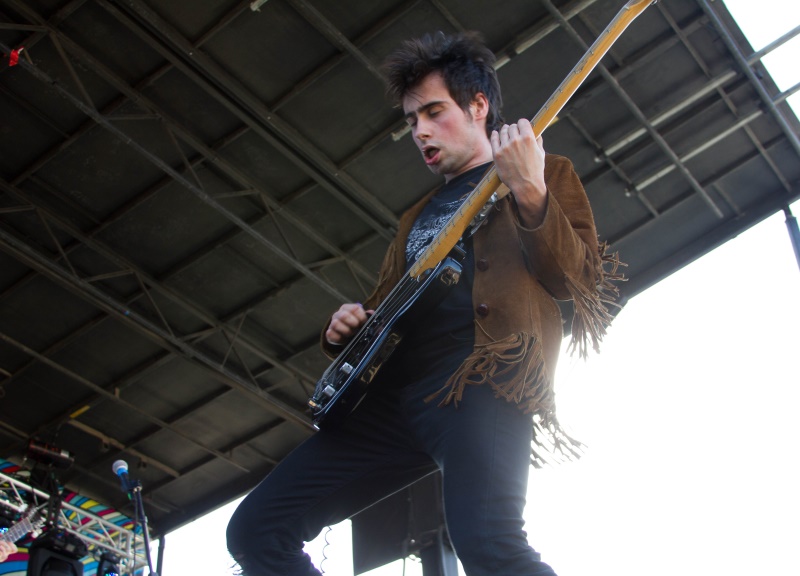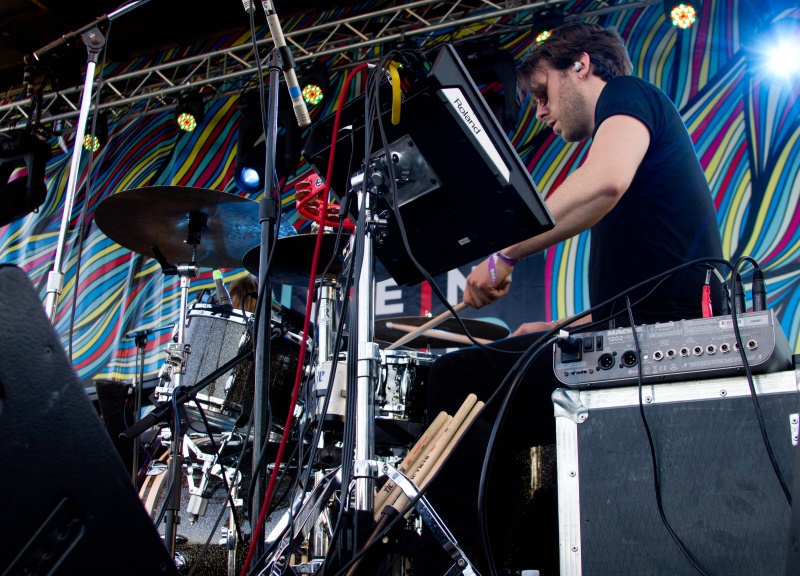 All photos by Ashley Gongora.po