A New Wednesday Night Jam Band Series At The House Of Blues' Foundation Room Finds The Venue Returning To The Live Music Roots Upon Which It Was Built.
This story is sponsored by the House of Blues, which just kicked off a new Wednesday night music showcase in its once-exclusive Foundation Room called Wednesday Night Live. Starting at 10 p.m. each week, this series promises a unique concert experience that places a heavy emphasis on the spontaneity and thrill of live music — alongside craft cocktails, a late-night food menu and an awesomely intimate setting. Visit the House of Blues' website for more information.
When the House of Blues' Foundation Room first opened in 2007, the top-floor space mostly operated as a private, members-only facility designed to host after-parties for the shows held in the venue's more traditional downstairs concert settings.
In 2016, that model underwent a significant shift as the room took on a new focus as an open-to-the-public, intimate lounge featuring nightly DJs, bottle service and an alcohol-forward menu.
Now, though, the space is undergoing yet another transformation. And this time, the focus is turning to what the House of Blues brand does best, with live music performances taking precedent over the DJs sets that once so dominated not just this venue's calendar, but also those of countless others around town.
"The club thing worked for a really long time — and that was great," says Stephen Lezama, the Foundation Room's director of operations. "But with so many other other new venues coming along that were following that [same model], we started looking for something a little more unique — and something that attracted music lovers, because that's what the House of Blues is all about."
Enter Time2Fly Music's Michael Kervin, whom the Foundation Room has tasked with booking its new, free-to-attend weekly Wednesday Night Live series and giving it a focus on jam bands — a genre about which Kervin is especially passionate.
"For me, the jam scene is all about the evolution of rock 'n' roll, and there are a lot of bands around here that are doing different flavors of that and taking it a little further with their songs," Kervin says, the excitement clear in his voice as he discusses a community with which he's long been involved, and one he hopes to ingratiate others into through a mutual appreciation for the spontaneity of live performance. "The idea here at the Foundation Room was to go out and find some gaps in the genres of music that are out there [being booked around town], and the jam band music scene was one [we found] that could use some more support."
It helps that Foundation Room's setting is an ideal one for supporting jam bands. The venue's vibe is low-key and intimate, almost speakeasy-like with its many comfortable seating options, its dark halls and its elevator entrance, which carries guests up to this perch either from the House of Blues' Main Hall or from its dedicated street-level entryway. Some those characteristics have long been at play in this space, granted, but it's actually the removal of one of this room's long-standing features that has really altered its aesthetics: The massive DJ booth that once loomed large at the room's front-and-center position is now gone, having been replaced by a spacious stage that will cater to venue's new live music-focused aim.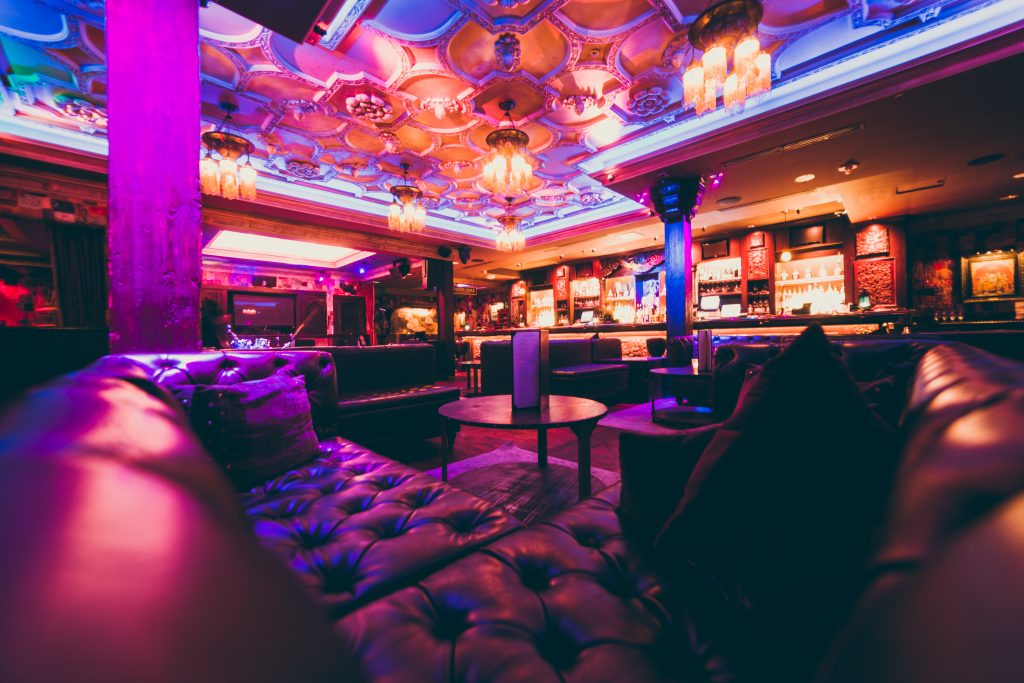 While sampling what the jam band scene has to offer from that new stage starting at 10 p.m. each Wednesday, attendees can indulge in crafted cocktails and various beer specials at the bar while exploring a late-night kitchen menu featuring shareable appetizers and a bevvy of small-plate options. Starting in August, the kitchen is also launching a promotion in which it'll serve free pizza during the bands' set break.
The idea behind Wednesday Night Light, Lezama says, is to change people's perceptions of what the Foundation Room is and, perhaps just as importantly, what it can be.
Shortly into the series' run, Kervin can confirm that it's already had success on that front, especially from the perspective of the performers. While he hasn't been surprised to see acts jump at the chance to play the Foundation Room — a House of Blues-affiliated event is a great resume booster for any up-and-coming performer — he's been pleased to see just how surprised everyone else has been by what this series is now offering. Bands and fans alike, he says, have been taken aback by just how stark the once-exclusive Foundation Room's shift in focus really is.
Riding up that elevator, few expect the Foundation Room to offer one of the region's premiere intimate live music experiences. But, through this series and others, that's exactly what it's doing.
"It's already changed a lot of people's attitudes as far as how they feel about coming here," Kervin says of his free music series. "I really love to hear that."
Wednesday Night Live at The Foundation Room's Upcoming Schedule.
July 25: Mojo
August 1: Captain & Camille ('70s yacht rock — with a twist!)
August 8: Jake Odin & The Marching Band
August 15: Ryan Visner
August 22: Scarlet Rose (Grateful Dead Cover Band)
August 29: Bum Lucky
All photos courtesy of House of Blues.