The 86th Texas Legislature Has Already Officially Killed Red Light Cameras, But Four Other Noteworthy Bills Are Still Awaiting The Governor's Signature.
Update: Since the date of publishing, Gov. Greg Abbott has signed Senate Bill 21 into law, which raises the legal age of purchasing tobacco and e-cigarette products to 21. The law will officially take effect Semptember 1.
Original story follows.
*****
The 2019 Texas Legislature has finally finished its 2019 session.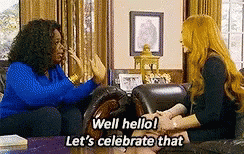 All kinds of bills were on the table this time around, too. You've probably heard about a few of them — like the one proposing nearly $250 billion on education-related spending, including more funding for public schools and raises in teacher pay. (In case you forgot, Texas ranks a dismal 34th in education in the United States, so this is long overdue.) Or maybe you heard about the "Save Chick-fil-a" bill — y'know, the one LGBTQ folks are worried about as it will encroach on their freedoms and allow businesses to discriminate against them.
But there are a few other noteworthy ones too that you maybe haven't heard as much about — and we think some of them are ones you might be pretty excited about.
Let's take a look at some of these below. Each of these has reached Gov. Greg Abbott's desk — and one of them has already been signed. — Alec Spicer
That's A Hard Stop On Red Light Cameras.
The Texas Government will no longer photograph you without your consent — at least not while driving. On June 1, Abbott signed a bill banning red light cameras statewide. Formerly known as House Bill 1631, the law is set to phase out red light cameras on all Texas streets and highways. While you might still spot cameras on North Texas roads as the state transitions to these new rules, you can probably pay them dust. While the bill doesn't officially take effect until September 1, but several North Texas cities have already turned their cameras off — including Dallas, which has said it has no plans to issue any more violations. That said, the city is still under a four-year contract with a red light management company, and it'll need to finagle its way out of that. So there may be more developments to come here soon. — Jessika Hardy
Name A More Iconic Duo Than CBD & Texas. We'll Wait.
You might be able to finally enjoy your CBD-infused ice cream in peace, folks. Under HB 1325, products that contain a maximum of 0.3 percent THC would be legalized for recreational use, seemingly ending law enforcement's enduring confusion over how to classify the substance. While this might appear as a step toward the legalizing marijuana, don't start burning one done out in public just yet: While many crime labs are equipped to test for THC, they aren't yet equipped to provide exact percentage levels — something that has lawmakers hesitant. Still, if Abbott signs this bill, Texas would also join a lineup of 40 other states that have legalized the production of industrial hemp. So prepare yourself now for when your friend starts swearing by their new CBD toothpaste. — JH
Crack Open A Cold One For Texas Breweries.
The only thing standing between you and taking home a pack of your favorite local craft beer straight from the brewery is your governor. House Bill 1545, also known as the "Sunset Bill," was one of the bills that made it to Abbott's desk following the most recent session of the Texas Legislature. Under HB 1545, breweries will be allowed to sell one 24-pack of beer per customer each day. The potential of the bill being passed has been lauded as a huge victory among North Texas brewers as the amendment allows local breweries to bypass distributors. The hope is that this will give local breweries more freedom to test new beers with consumers and experiment with their product. Cheers to that! A not-so-fun-fact: Texas is the last state to allow such beer to-go sales from manufacturing breweries, even though it already allows brewpubs, wineries and distilleries to sell their wares on site. Another new policy from included in the bill would allow single business entities to hold up to 250 liquor store permits whereas, before, the maximum was five (with a few exceptions). Time is of the essence for this bill, though, as the Texas Alcoholic Beverage Commission can only be adjusted and amended every 12 years, which is why it was important to make these changes to the TABC now. Otherwise, you'll be hit with this literal buzzkill until 2031. — Travis McMillan
A Bone To Pick With Your Dick Pics.
In the near future, sending an unwanted dick pic won't just get you banned from a dating app or embarrassingly left on read. HB 2789, which was sponsored by North Texas state rep. Morgan Meyer, would make sending unsolicited sexually explicit photos a Class C misdemeanor. If passed, law enforcement can now fine your personal nude Snapchat terrorists up to $500 for showing you their goods without your OK. SMU graduate and Bumble founder/CEO Whitney Wolfe Herd has been a vocal supporter of HB 2789, even testifying before the Texas house criminal jurisprudence committee about some of the horrific experiences that women have had with unsolicited nudes — yes, even on her female-forward app. According to YouGov, 41 percent of women between the ages of 18 and 35 have received an unwanted photo of a penis on platforms such as dating apps and AirDrop. That means at least two out of every five women under 40 has received a photo of some dude's dong just because. Fellas, we hope waiting for your Bumble match to message you — only for you to reply with a staged, albeit poorly lit, portrait of your trouser snake — was worth it, because we're calling the police. — Stephanie Salas-Vega
Puff, Puff Before It's Passed.
In May, the Texas House voted to raise the legal smoking age of tobacco products and e-cigarettes from three years from its current limit of 18 years old. In other words: If Abbott OKs this bill, no one under the age of 21 (with the exception of military personnel) will be able to pick up a pack of smokes at the corner store. Should it become law, Texas would become the 14th state to raise the legal tobacco purchasing age to 21, and the third to include military exemptions. It's like Bender says in The Breakfast Club: "Hey, smoke up, Johhny!" Well, while you can, anyway. — SSV
Cover image by Daniel Mayer via WikiCommons