This Summer, Two Dallas Theatre Companies Are Turning Shakespeare On Its Tired Old Head.
For some, Shakespeare is that scary playwright you have to read in high school and analyze to death in your senior literature class. His plays can feel wordy, overlong and not relevant to the modern world.
Man are those people wrong.
Shakespeare's works have been performed countless times in the traditional theatre sense, but his plays have also been reimagined and modernized on the stage and screen. We wouldn't have 10 Things I Hate About You (based on Taming of the Shrew) or The Lion King (Hamlet) without Shakespeare. Let's face it; you would hate this world if The Lion King wasn't part of your childhood.
But other than the fact that its library boasts a 400-year-old copy of Shakespeare's First Folio, Dallas doesn't typically come to mind when you think of a Shakespearean culture. This summer, however, there has been a couple of unique events going on with reimagine The Bard's works in such a way that even a non-Shakespearean would enjoy.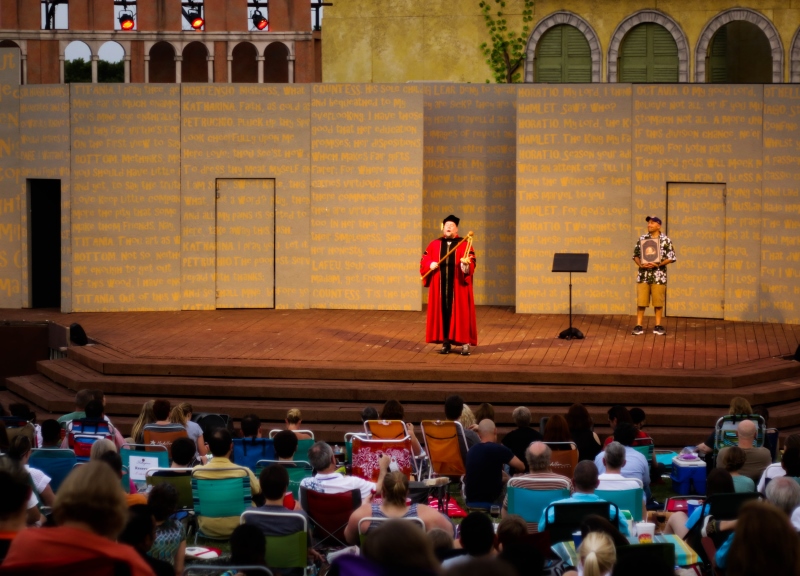 First, tucked away off of I-30, there's a park with a small amphitheater, the Samuel Grand Amphitheater. During the summer months, Shakespeare Dallas puts on two shows in the park. This year, they take on the classic, Romeo and Juliet, and a contemporary play, The Complete Works of William Shakespeare, Abridged. The latter is a comedy which reduces the entire work of Shakespeare into 97 minutes. It's quite a feat, but it's like the extreme Cliff's Notes you always wanted in high school. The sonnets are reduced to a single note card which is passed around the audience, the histories are portrayed as a football game and MacBeth is whittled down to a single fight scene equipped with bad Scottish accents.
In short, it's pretty gosh darn amazing.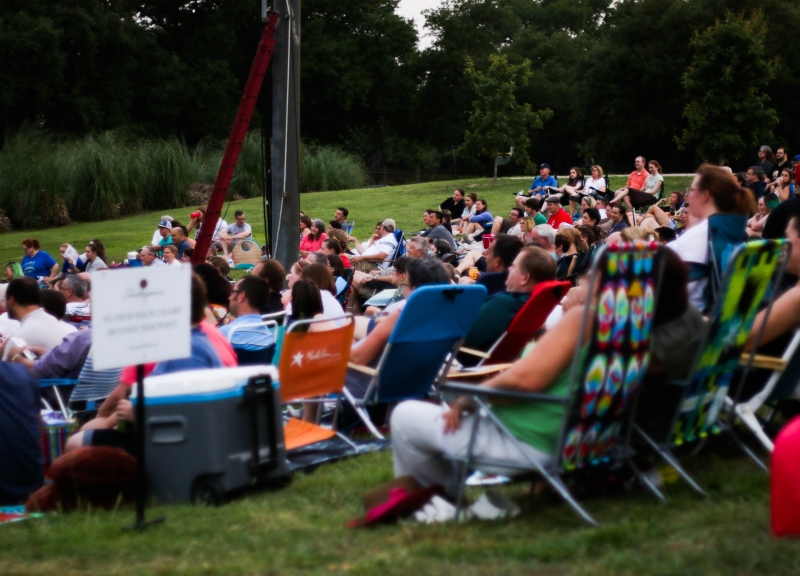 A recent show we attended began at 8:15, as the sun was setting behind the trees. The amphitheater allows for food and adult beverages (no liquor) to be brought in, so it's the perfect date night or gathering with a group of friends. Just bring a blanket or your lawn chairs, or you can even rent chairs there, and you can feast on finger foods and beverages before the show. Overall, the crowd respected the rules of typical theatre (no talking, no phones) even with the more relaxed ambiance.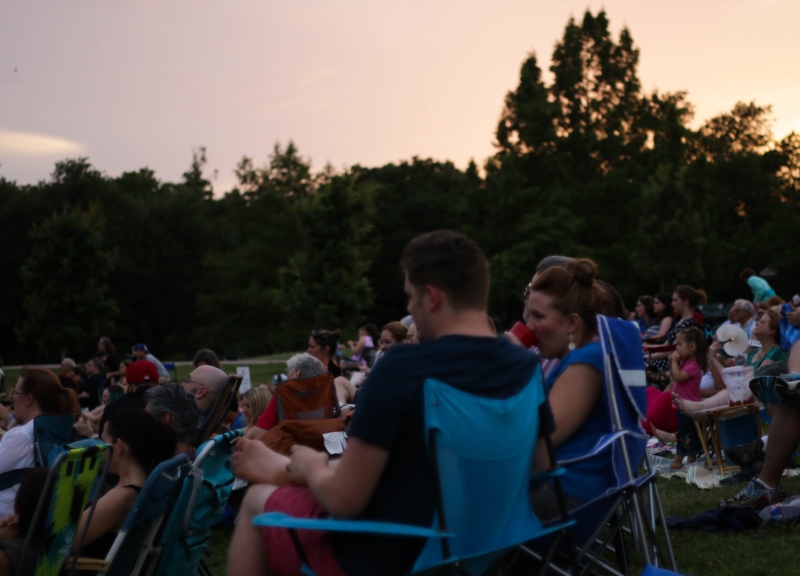 What's fantastic about seeing Shakespeare, Abridged is the interaction the actors had with the audience. Sometimes they would go off-script to make a joke about the Cowboys or poke fun at someone in the audience. It keeps the play feeling modern and unique, like they were there just for us. It felt intimate even, though it was definitely a professional show with experienced actors. So if the thought of sitting through an almost three hour show of Hamlet scares you, this is the interpretation of Shakespeare you want to see. Though, knowing a bit about Shakespeare's works will enrich the experience.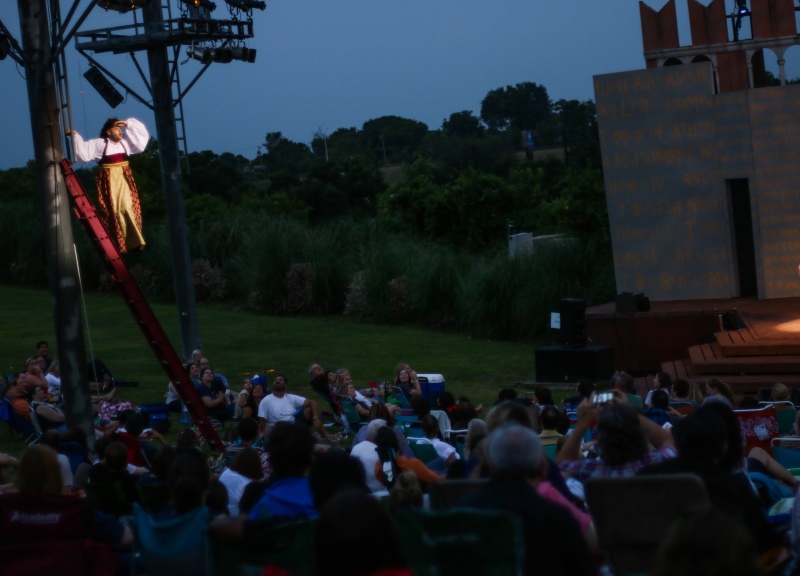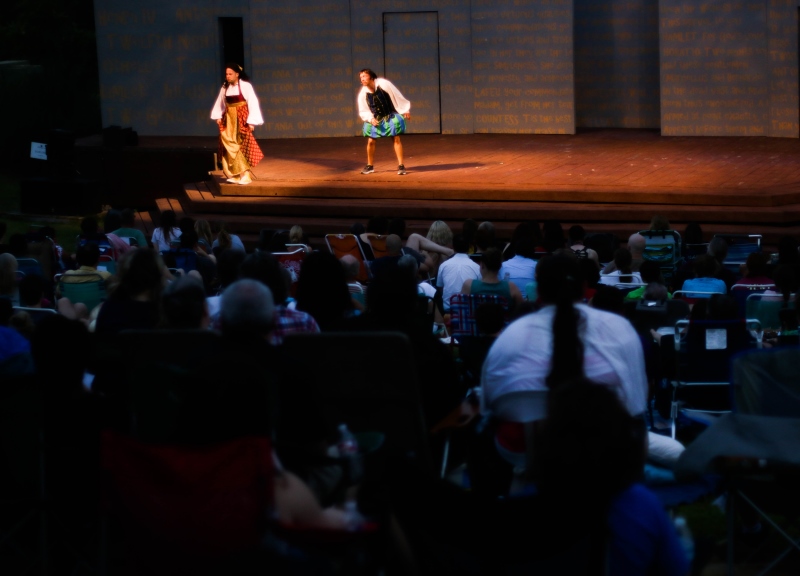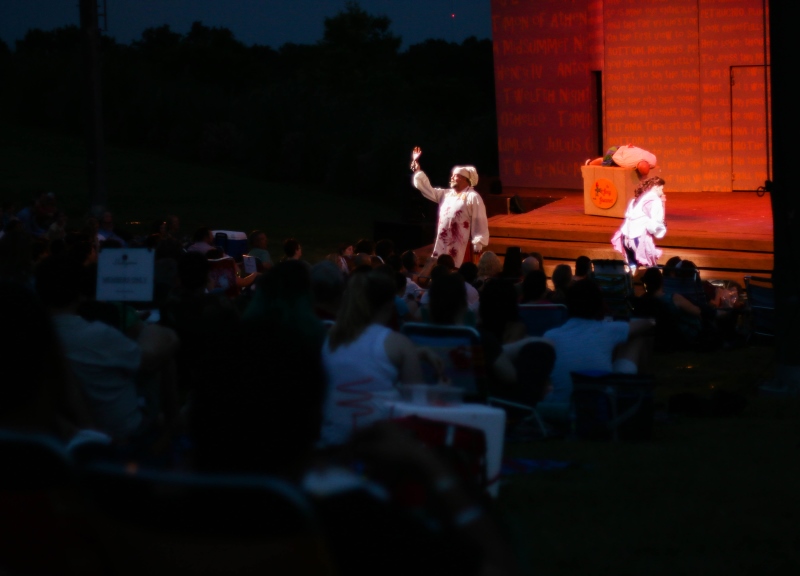 On the complete other side of town, there's a fairly young group of performers who have taken their love of Shakespeare and the Dallas bar scene and mashed them together to create Shakespeare in the Bar. For their fourth play, this group performed A Midsummer's Night Dream to sold-out crowds at both The Wild Detectives and Community Beer Company. Tickets went fast, and soon there was a waitlist of over 250 people. Advice was the get there early to claim a seat for the show, so people were there upwards of two hours early to make sure they had a view of the "stage."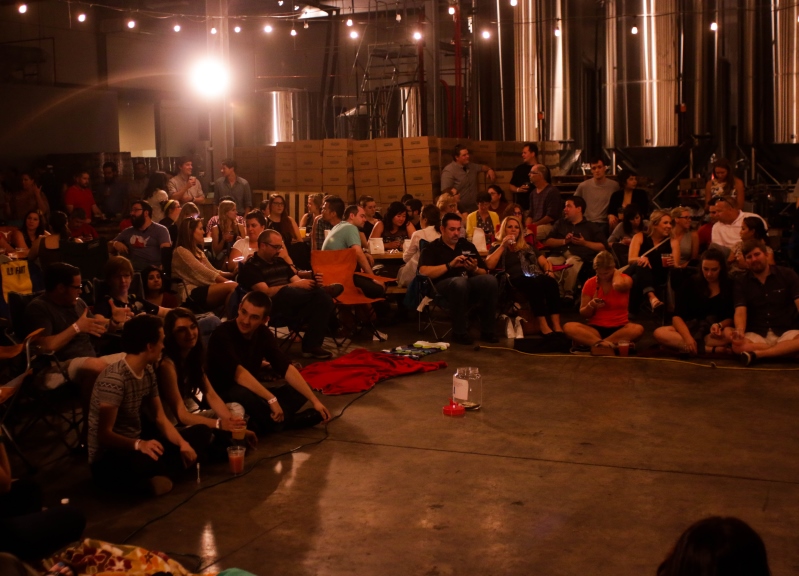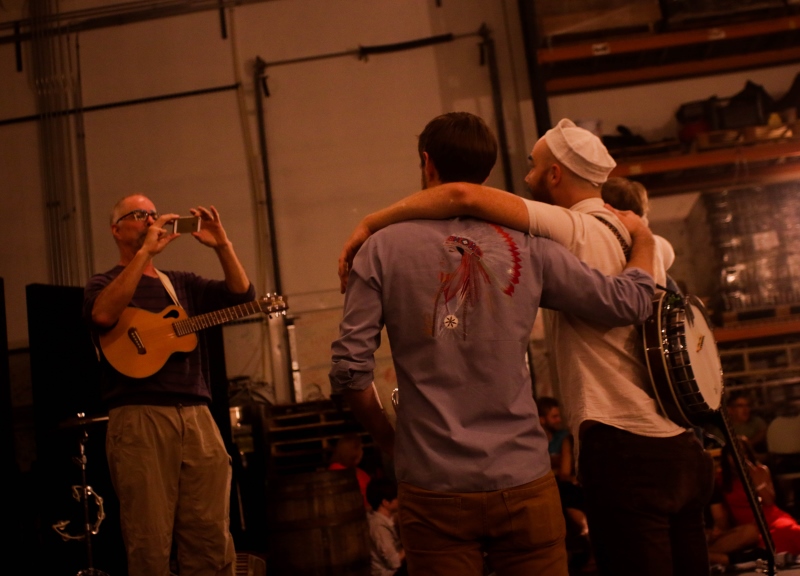 Before the show, you could see the actors putting the finishing touches on wigs, blue makeup for the fairies and musicians warming up. Other than a couple of select props and makeshift capes, the actors were in normal street clothes. In typical play fashion, we were given a warning beforehand about the, let's just call it, unpreparedness of the show. They had had half a rehearsal and one performance, so some of the actors may call, "line" if they forget their next line. But that's just part of the show.
Once the play began, all the worries we had of the space and the crowd were wiped away. This crowd was here for theater. It was jam packed. If you had to grab a beer, it was like a maze trying to find the quickest and most efficient way out. Yes, you might have to cross the stage to get a refill of beer, but the actors encouraged it and even involved some people in the scene they were walking through. Even when the actors called, "line," which didn't happen often, it never took away from the performance.
The energy these performers had was electric. Having seen and read this show many times, I was amazed at the interpretations of lines I never thought of and the re-imagining of the characters we had never seen before. The actors took some artistic license with adding some modern references and jargon like Google Docs and calling a character a "basic."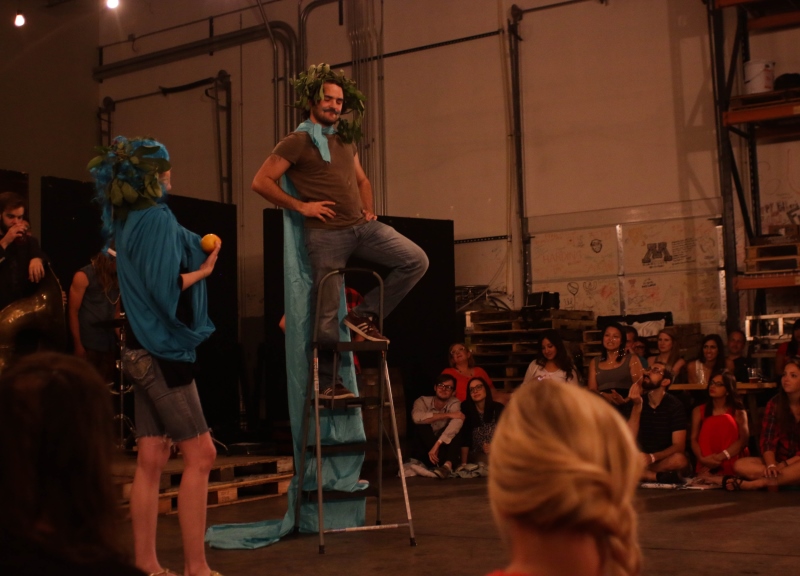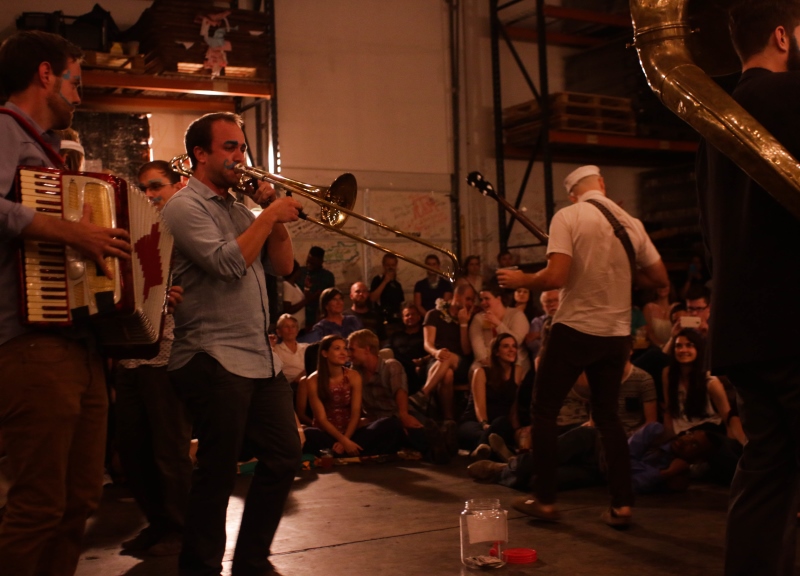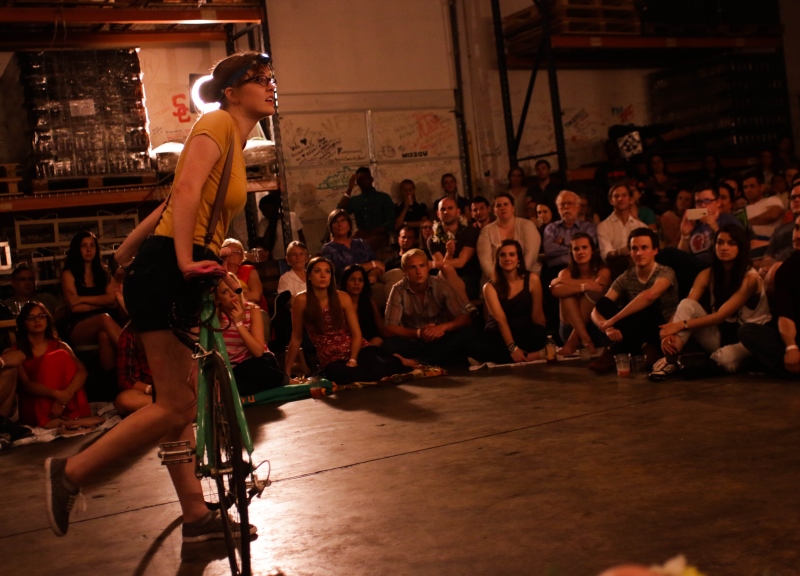 Shakespeare in the Bar was one of the most unique and fun events I've been to in Dallas. It mashes two great cultures, theatre and beer, together in one gloriously hilarious art form. If the show at Community was any indication, the tickets for their next show will be snatched up quickly.
These two events are the perfect gateway for people who don't always get out to see theatre. Theatre can be scary, especially if you don't know what plays to look for or what plays are good plays to see. You can never really go wrong with a Shakespearean show and, thankfully, Dallas seems to open its arms to The Bard and his works for all to enjoy.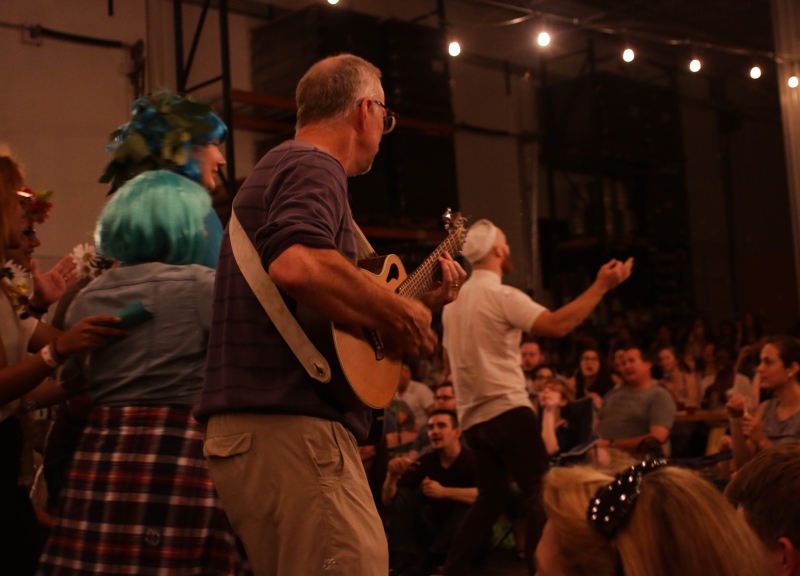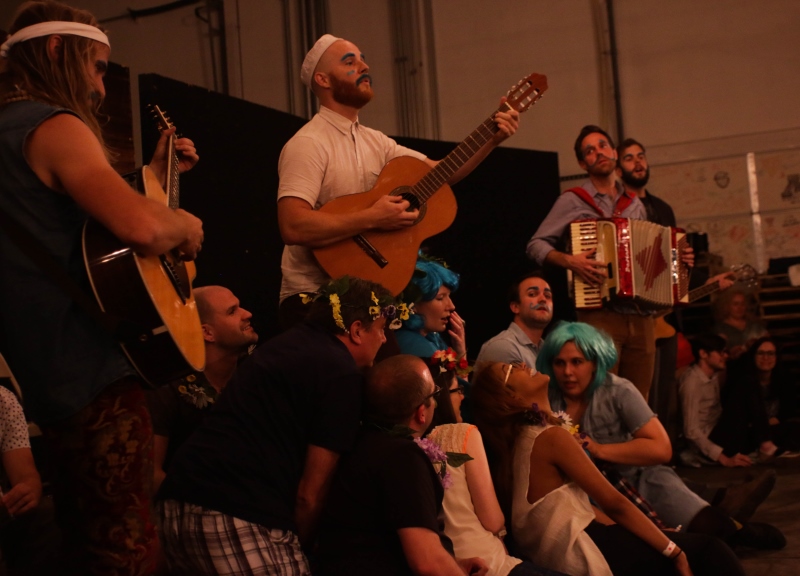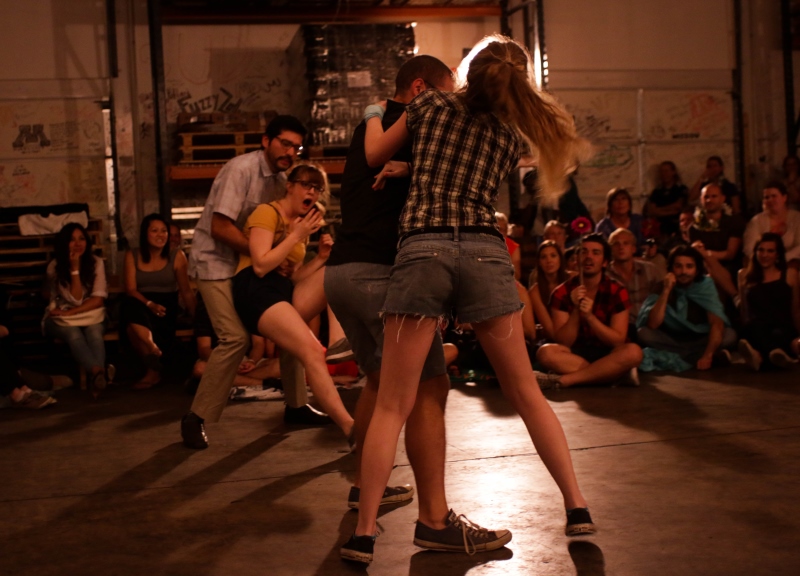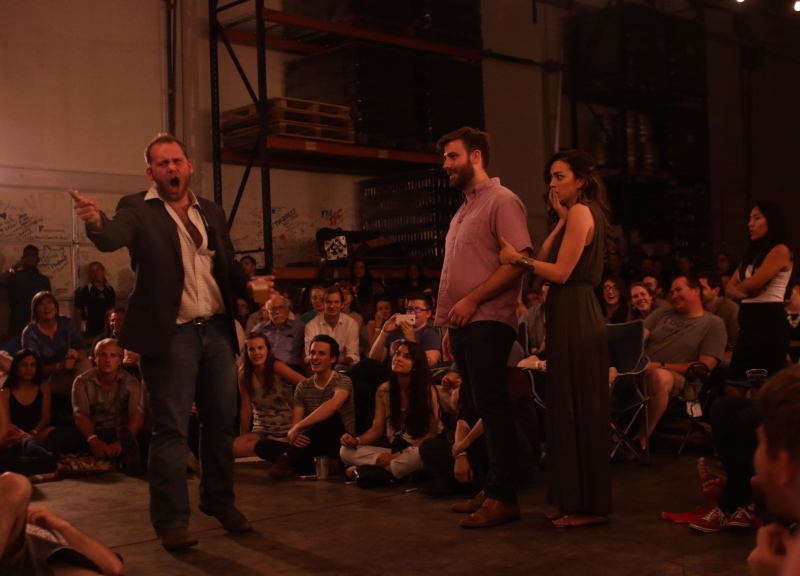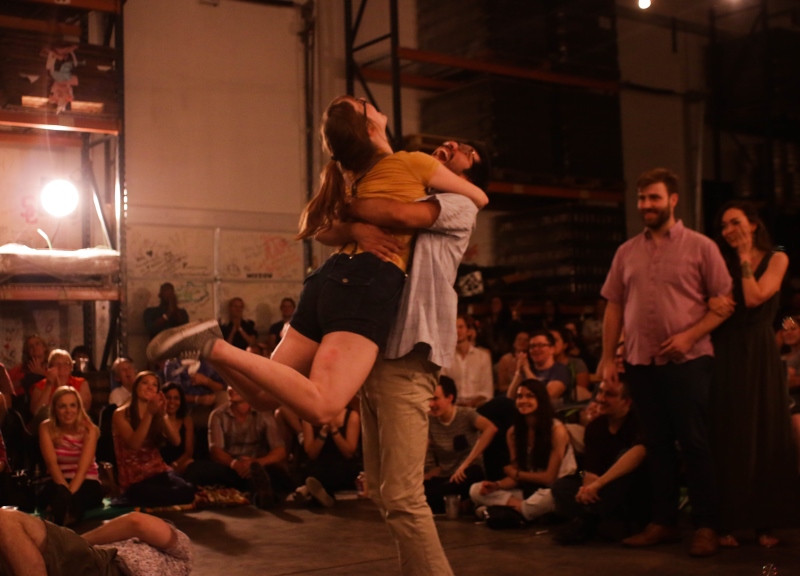 All photos by Evan Henry. The Complete Works of William Shakespeare, Abridged will be showing Wednesday through Fridays through July 24th.