Live Nation Just Announced An 8,000-Person Venue In Irving. But Have We Already Hit Peak Venue?
The next new live music venue in North Texas is called the Pavilion at The Music Factory.
Well, for now.
Formally unveiled just this past Thursday during a well-attended announcement-cum-holiday party at the House of Blues' Foundation Room, Live Nation's long-speculated involvement in the Ark Group's increasingly expansive The Music Factory entertainment complex in Irving finally became official: Speaking from a staged podium, Bob Roux, co-president of Live Nation's North America Concerts division, revealed that the concerts conglomerate would take care of the "music" part of the promised development — to the tune of an up-to-8,000-capacity, state-of-the-art, indoor/outdoor music venue installed within it.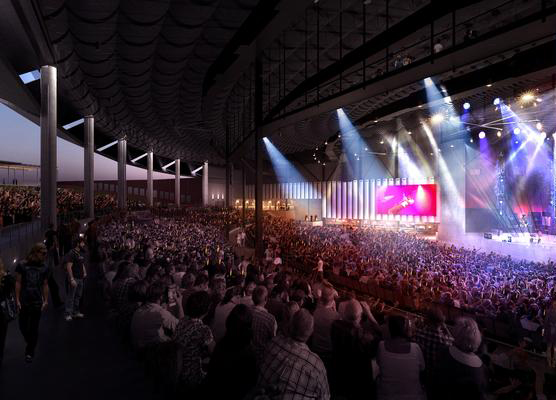 It was a glitzy affair: Free booze was passed around as Danny Eaton, senior vice president of Live Nation's Dallas office, gave a toast to the Pavilion at The Music Factory's prospects. Dallas city council member Dwaine Caraway was there.
Of course, much like the also-Live-Nation-operated Gexa Energy Pavilion in Fair Park, this one will, along with the $165 million complex it comes with, be called whatever-some-corporate-entity-wants-to-damn-call-it-thank-you-very-much, presuming they've got the required $5 million a year to do so.
It'll be so worth it, too. Promises Live Nation: It's going to be, like, the coolest place ever; it's right next to a bowling alley and a movie theater; also, there will be 40 luxury boxes and more than 15 valet stands!
What now?
"Nobody thinks of Irving as entertainment yet," the Ark Group's Noah (get it?) Lazes said when he took his turn on stage. "Just wait."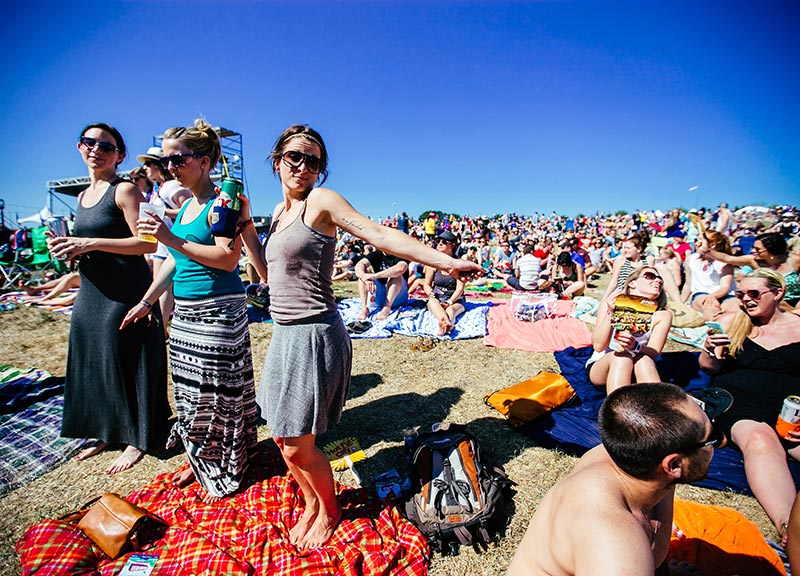 OK. But some questions as we do: First of all, where does Live Nation get off? Just about a week after bailing out of its commitment to the surprisingly enjoyable Suburbia Music Festival, which the City of Plano paid $625,000 to get and expected to last for some years on, Live Nation flexes its financial clout by putting out the word on this?
Isn't that a little, y'know, unfair? To Plano?
Don't know. Live Nation communications rep Victor Trevino told us his company wasn't taking any questions on Suburbia when we asked.
Fine, then.
Except, it's not like opening a venue is a markedly easier task to take on than running a festival in the region right now. At the moment, we've got a surplus of each. And, as venues go at least, so does Live Nation: From the restaurant-with-a-stage space in the House of Blues that holds 100 to the 100,000-capacity AT&T Stadium in Arlington, Live Nation now has every. single. desirable. concert. venue. size. within its local arsenal. (The rest in that lineup: The Foundation Room, The Cambridge Room, the main House of Blues theater space, the Majestic, the South Side Music Hall, the South Side Ballroom, Gexa Energy Pavilion and the American Airlines Center, not to mention the Pavilion at The Music Factory.)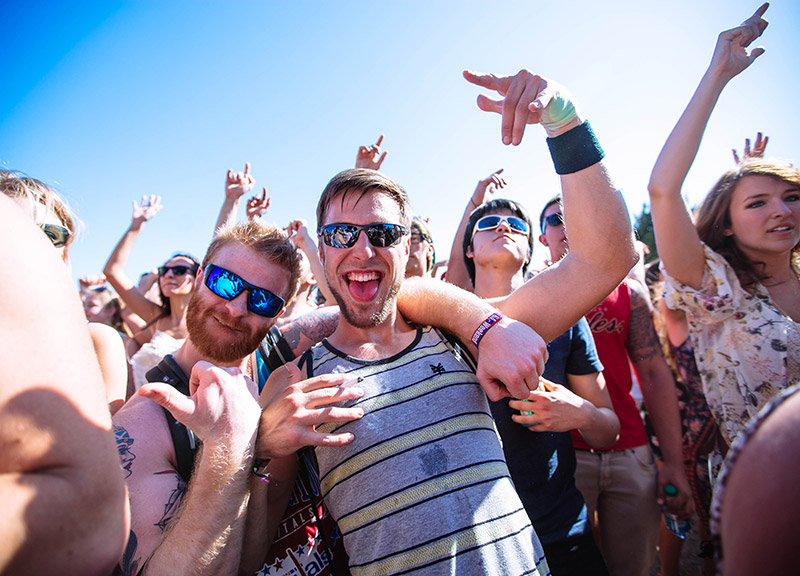 With its goal of throwing some 100 events each year and its stated between-4,000-and-8,000-person capacity, the New Pavilion should immediately give Live Nation an also-suburban challenger to AEG Live's 6,000-capacity Verizon Theatre in Grand Prairie. But it'll also be going head-to-head with a couple of other new spaces — namely the 2,500-capacity Gas Monkey Live and the en-route 4,300-capacity Bomb Factory in Deep Ellum.
Add in Live Nation's rooms at the Gilley's complex, and what you've got is a lot of couple-thousand-or-so-people rooms in these parts. Like, a ton. And they would all love to host 100 shows each year — their business models kind of depend on it.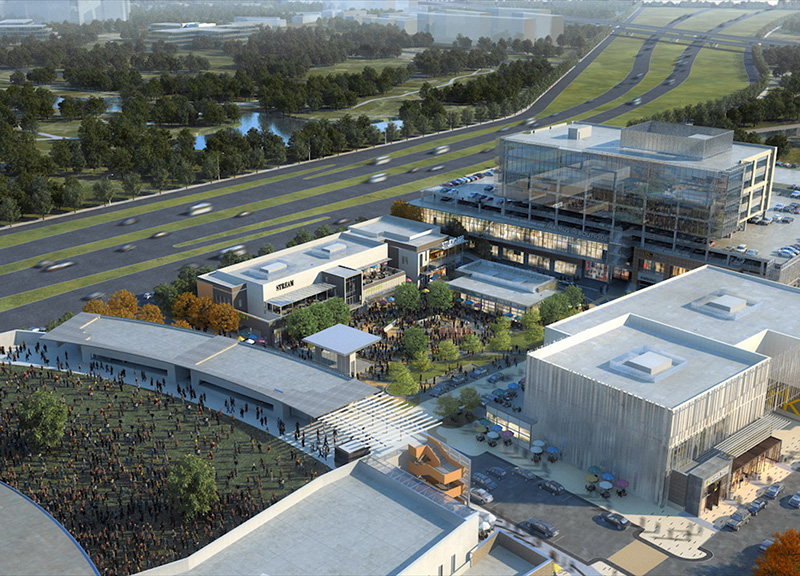 Only, how can this even work? The region is booming, sure. And it stands to reason that there's cash up for grabs in turn. But are there really 1,000 acts out there that draw 3,000 or so people each night and that tour each year? Where are the bands that these rooms want to host going to come from?
Nowheresville. They don't exist. The ones that do already come through town as is. The old argument that bands skip over Dallas is long done: They mostly all do already — and those that don't aren't exactly skipping over Dallas because there's not enough stages available.
We've reached peak venue in North Texas. Hell, with this move, Live Nation's Dallas stakes alone have.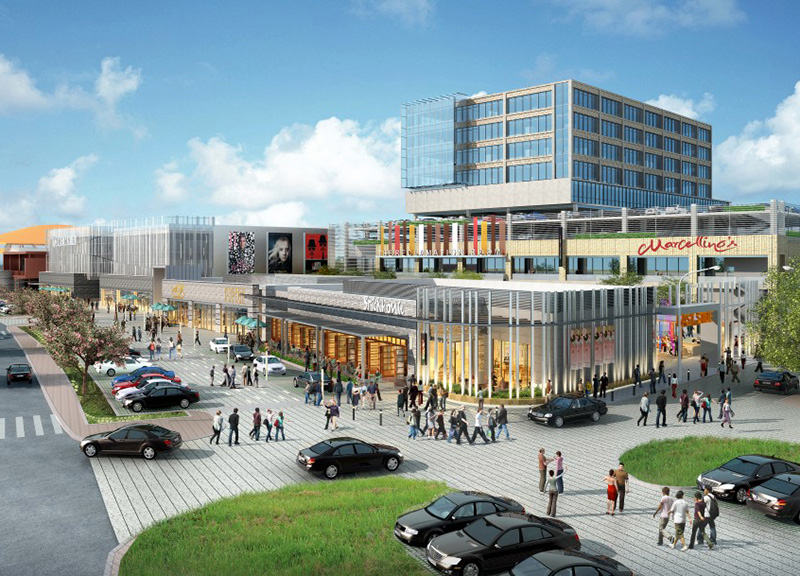 Ask the promoters in town with dogs in the fight and they'll murmur that they think so, too. Worse, they know what it means: There's just no way that all of these new rooms are going to survive. They just can't. Its not possible.
It's going to get competitive. People are going to drop a lot of dough trying — and failing — to grab a large enough slice of this market-share pie.
But thanks to the mic-drop move they exhibited by walking away from the money that Plano was ready to keep forking over its way for Suburbia, we can be sure of one thing: Live Nation's not going to hit the lint in its pockets first.
Nah, that team's going to be watching on, entertained as ever, lounging in the luxury boxes of that new venue in Irving that they're — for now — calling the Pavilion.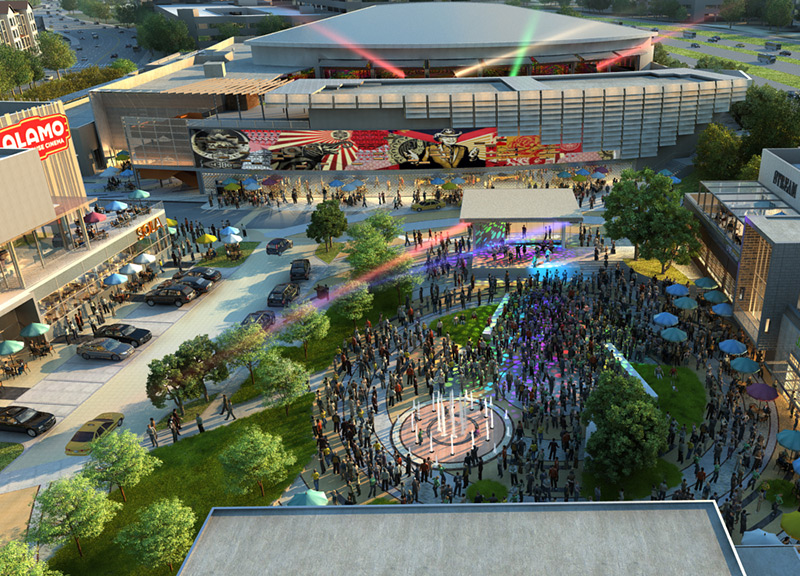 Suburbia photos by Kathy Tran. Music Factory renderings courtesy of Live Nation and the Ark Group.