Five Things We Found At The Temporary Dallas Store Promoting Ed Sheeran's New Album. (Just Those Five Things, Though. There Wasn't Anything Else.)
Earlier this week, Dallas was announced as one of 10 locations across the U.S. to host one-day-only pop-up shops to promote Ed Sheeran's new album, No. 6 Collaborations Project, on the day of its release.
Word clearly got out: Over a hundred people lined up along Main Street in the blazing heat on Friday, sweating as they awaited the doors to the temporary shop — located inside at 2646 Main Street in Deep Ellum — to open at exactly 3:06 p.m. (As with the entire spectacle, the awkward start time was yet another way to promote No. 6.)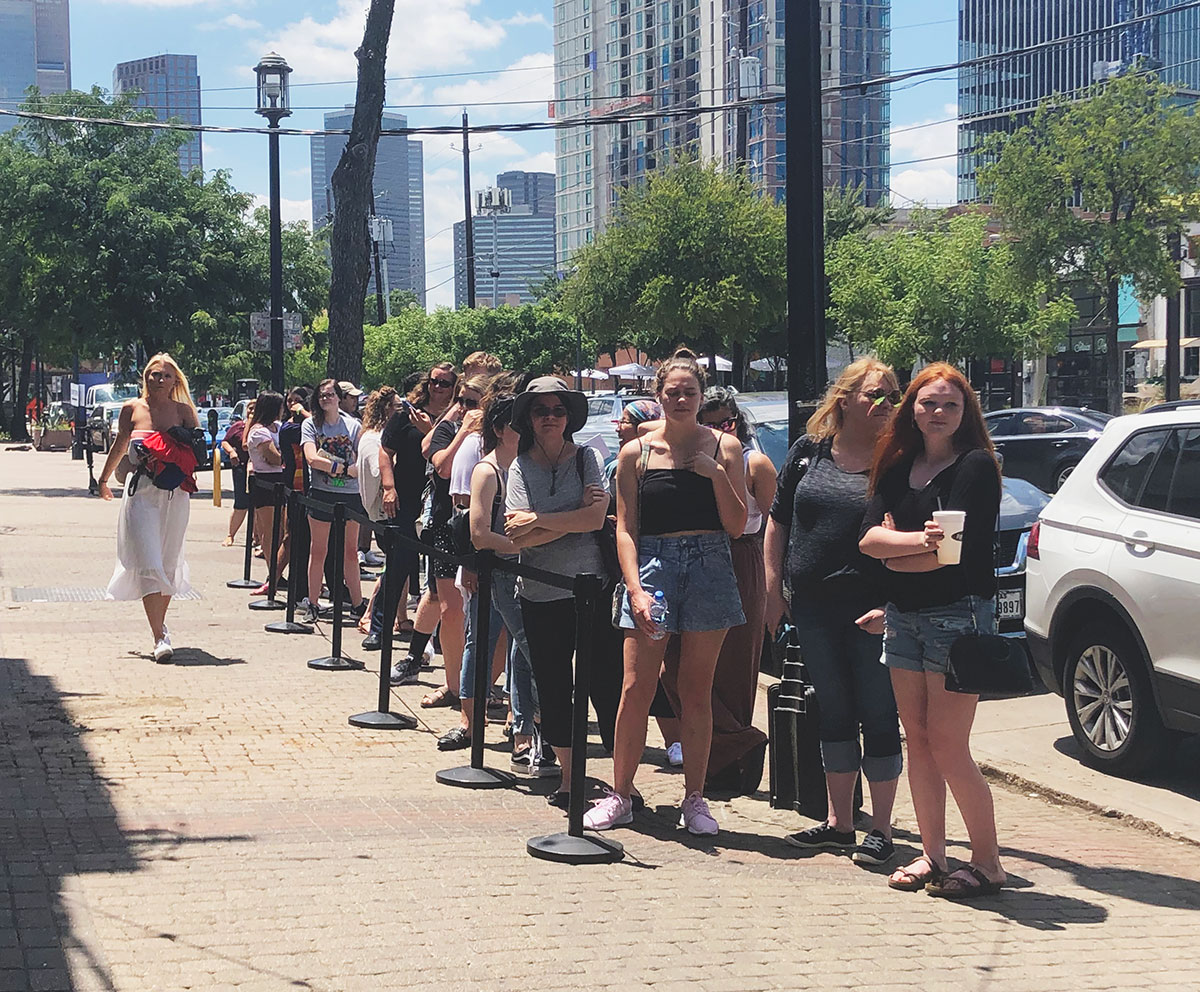 A Sheeran fan named Emily Creel was given a free T-shirt from the shop's managers for being first in line to enter through the doors. She arrived two hours before doors opened, and had stayed up late on Thursday night just to be able to listen to the new album immediately upon its release.
"I really like him," Creel said of Sheeran. "I got to go to his concert last year in October, and that was super fun. It was his first concert I'd gotten to see, and I've been a fan for a while."
The new album is proof that some big industry names are also Sheeran fans. The album's 15 tracks feature collaborations with such acts as Justin Bieber, Eminem, Khalid and Skrillex.
Once allowed inside the shop, local Dallas fans of Sheerans were only allowed into the spot 10 people at a time.
Was the heat-exhausted wait worth it for what awaited fans through those doors? Here are five things we found — kind of the only things, really! — in the space.
Cut-Outs!
People walking down Main Street kept stopping to ask the people in line what they were waiting on, ignoring the fact the doors at the front of the line said "Ed Sheeran x Dallas" in big, spray-paint lettering. After a while, fans started joking with the passersby, telling them that Ed Sheeran himself was behind the store's doors. And, well, he kind of was — as a card-board cut out. Other cardboard cut-out guest stars included Cardi B, Camilla Cabello, Travis Scott and Chance The Rapper, all of whom feature on Sheeran's album.
A Photo Area!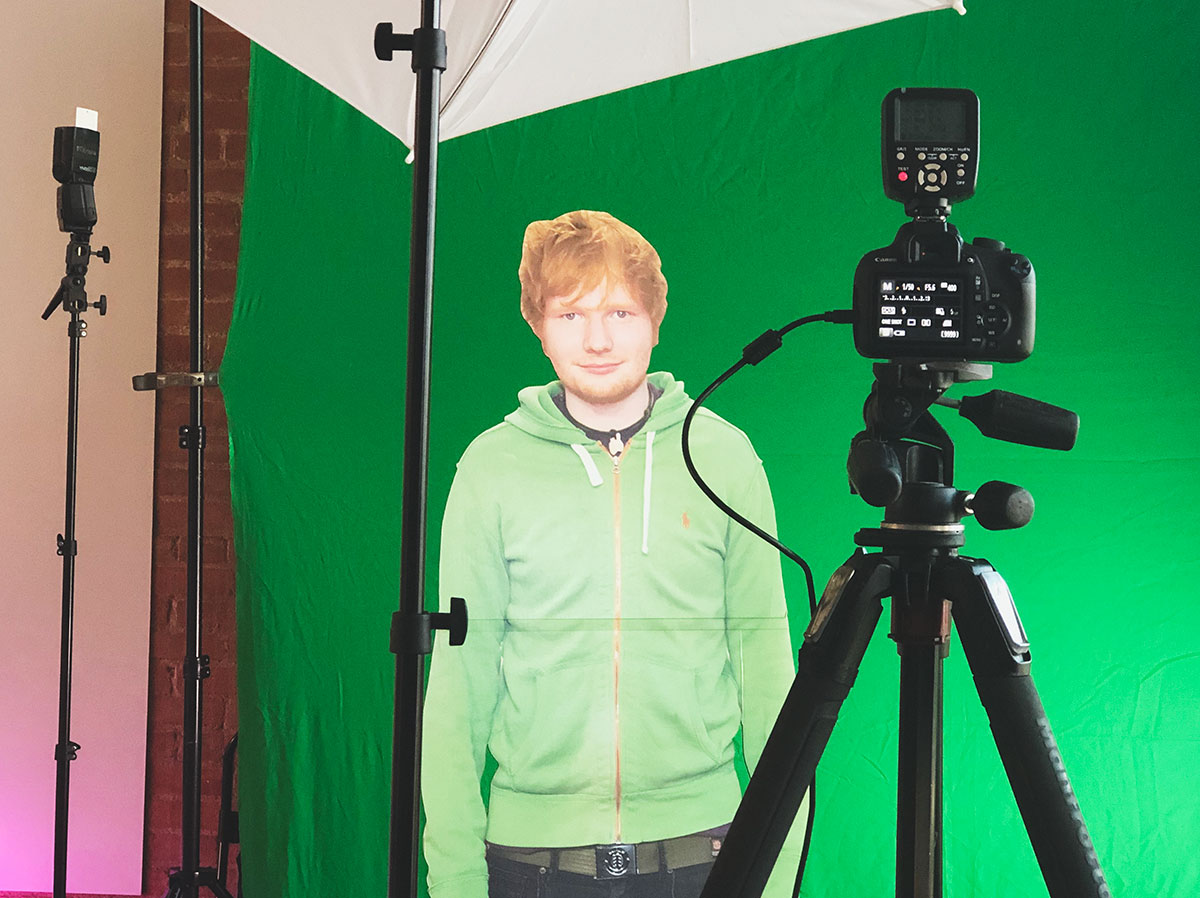 Speaking of the cut-outs: Fans were allowed to take photos with the celebrity cut-outs of their choosing in front of a green screen. Some fans enjoyed this experience more than others.
T-shirts!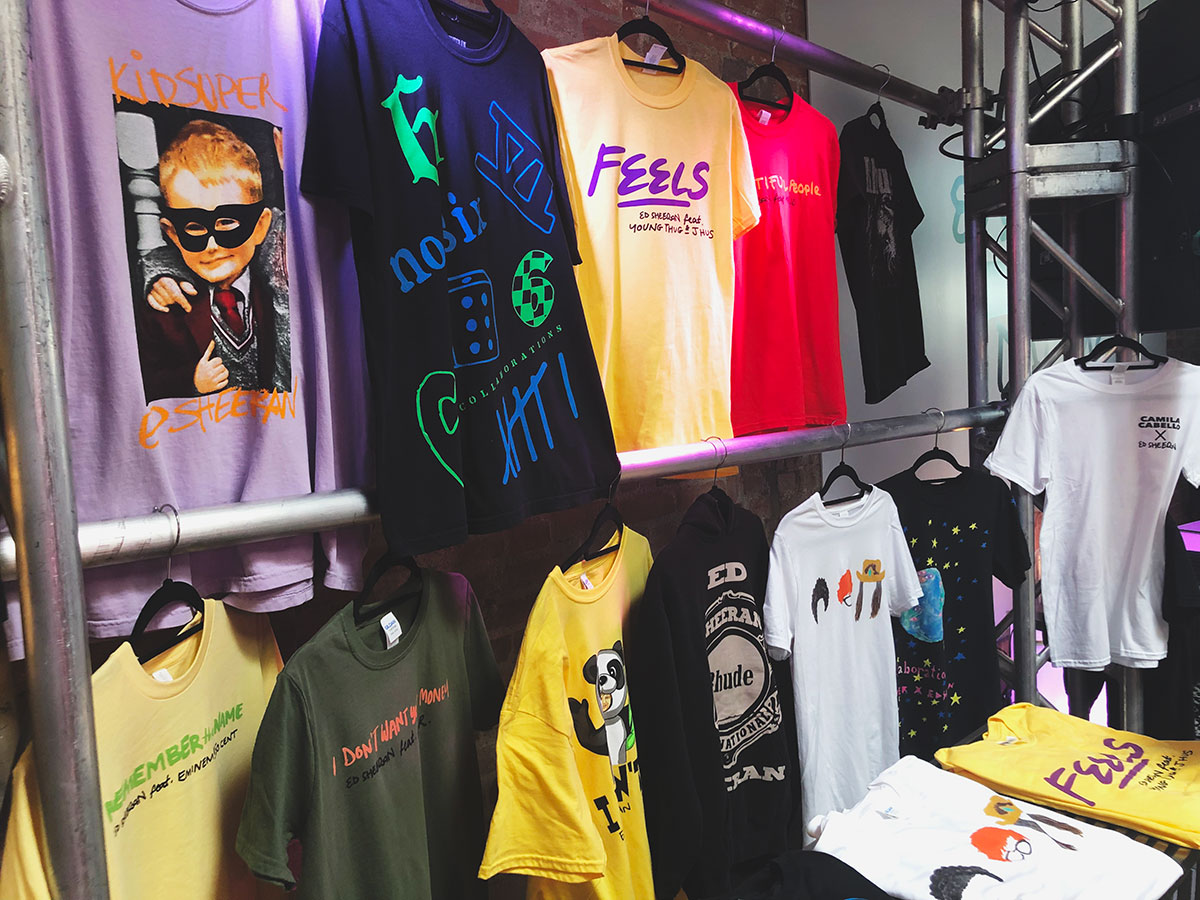 There were a total of 15 T-shirts were up for sale at the pop-up — one for each of the 15 tracks on the new album. Said pop-up shop manager Stephenie Pearson: "[Sheeran] wanted to basically release a line of things that you couldn't get at his tour — just, like, something special for his fans. He specifically created each of these [T-shirts]. Each one kind of relates to a different artist." For instance, the shirt for the Justin Bieber-featuring song "I Don't Care" shirt featured a panda bear on it because the video for the track finds Bieber wearing a full-on panda get-up (among other random outfits). Shirts ranged between $30 and $40 — with the exception of the "Rhude" shirt and sweater, which were $150 and $200. (They were obviously also the best ones.)
A Chalkboard!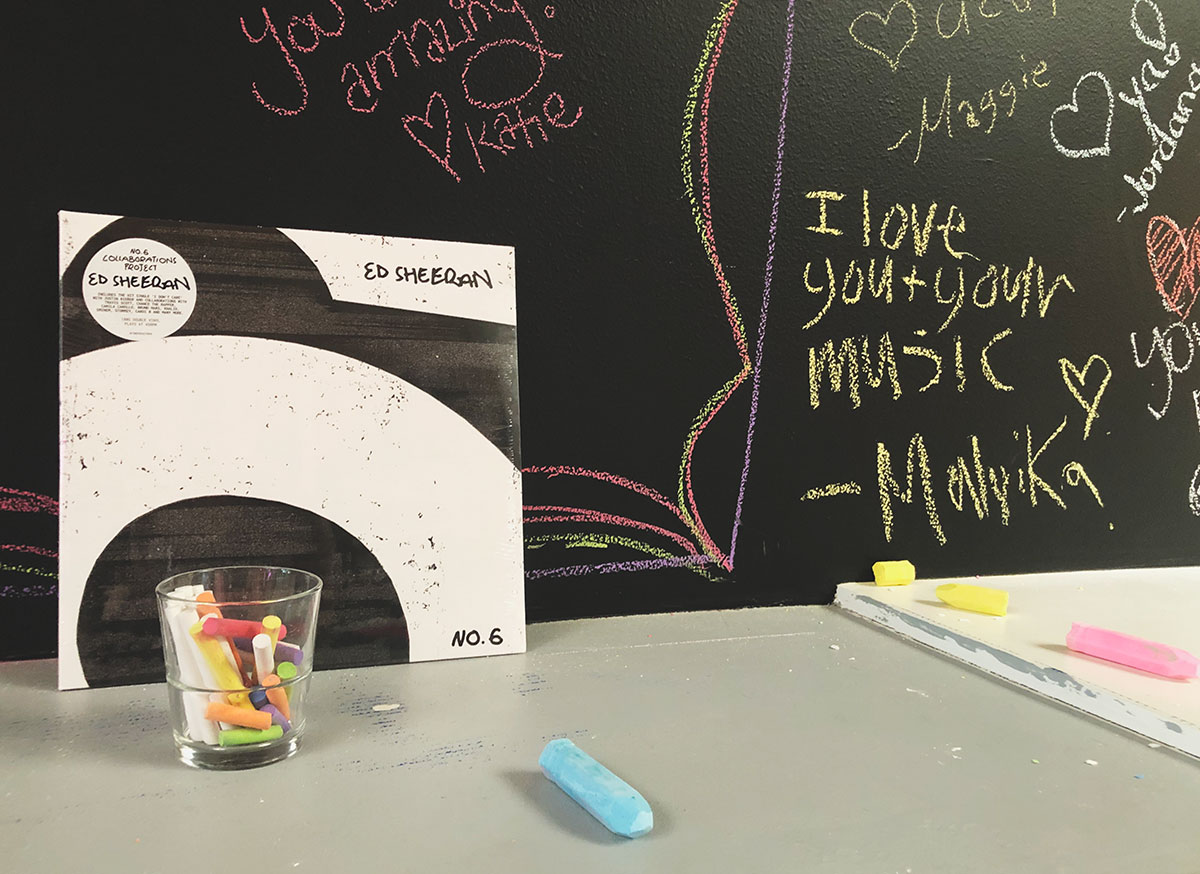 Fans mostly wrote thank-you and love notes to Sheeran on the long chalkboard that took up one of the walls in the space. Read one note: "You inspired me to play guitar – Joseph"
The New Album!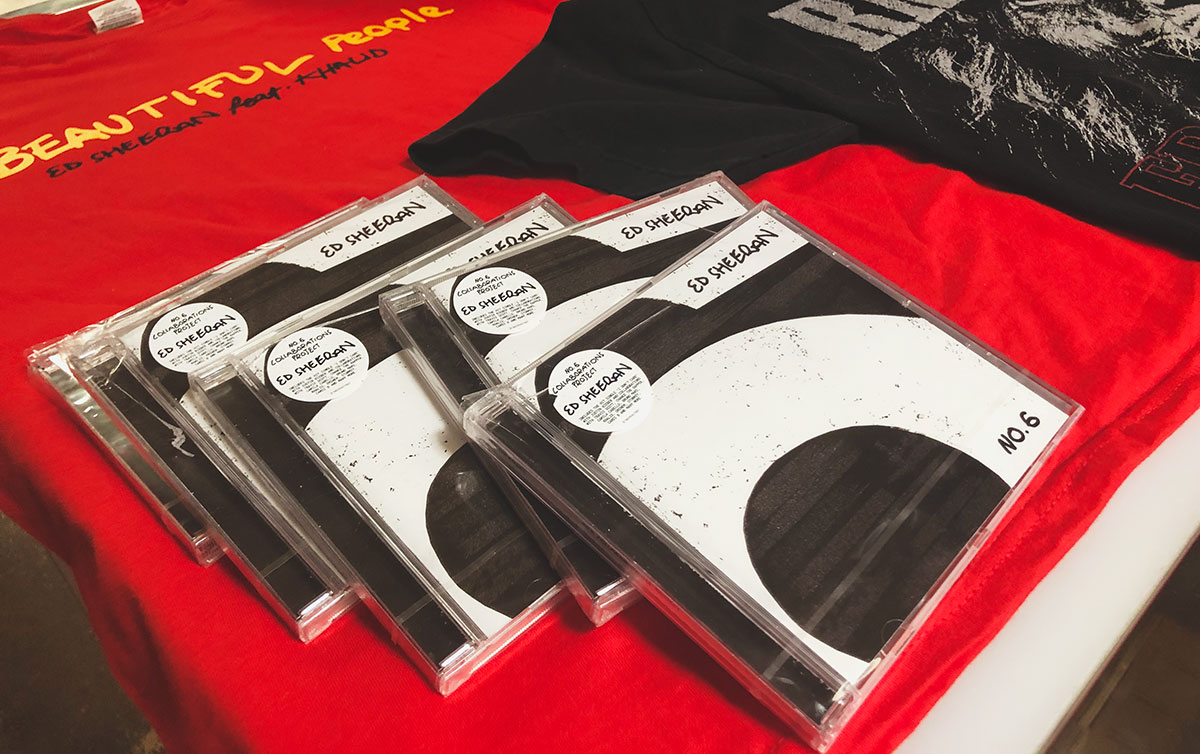 Oh yeah! They also had copies of No. 6 available for fans to snatch on CD and vinyl. And, uh, that's pretty much it!
Cool?