Have The Best Fortress Festival Ever By Winning Our Bonus Baller Pack.
For the past couple of months, we've been choosing one lucky Central Track reader to overwhelm with a truly epic Baller Pack loaded with a pretty crazy amount of prizes. This month, we're making something of an exception: Thanks to our friends at Fortress Festival, we're showering a second lucky CT reader with a baller batch of prizes.
At the center of the of this Fortress Festival edition of our Baller Pack is VIP access to the inaugural Fortress Fest on April 29 and 30, which will itself be bringing some baller national talent to the interesting setting of Fort Worth's Cultural District, nestled among The Modern and Will Rogers Memorial Center and not far from the Kimbell and Amon Carter museums. At the top of that heap are heavy-hitting headliners Run the Jewels, Purity Ring, Flying Lotus and a reunited Slowdive.
I mean, just check out the schedule of affairs, released earlier this week!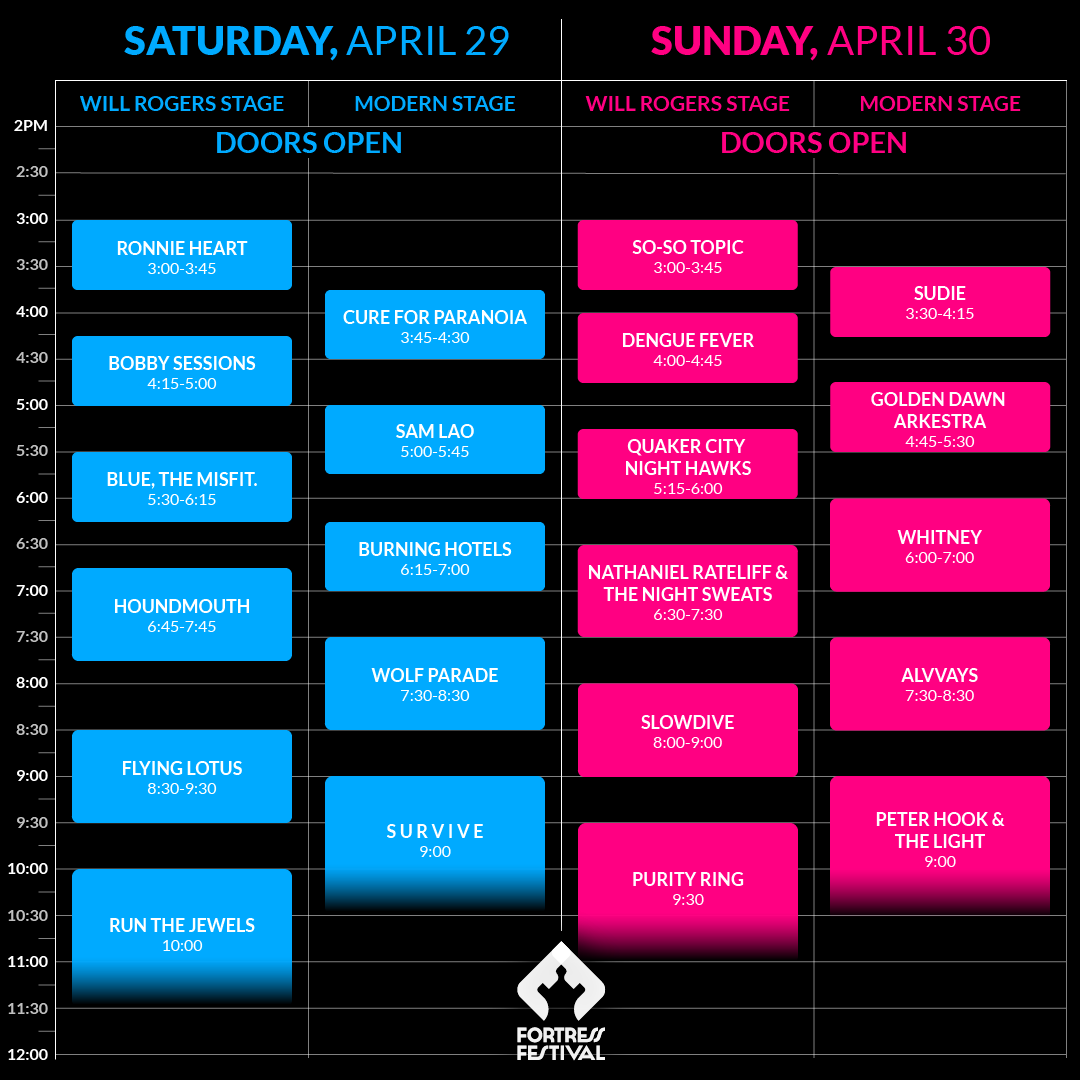 But that's just the start. Not only might you and a buddy get into this thing for free, but if you're the chosen one, you'll also get all of the bonus perks detailed below. Here's what else is up for grabs this time:
Entering our contest is free. It's easy, too. Just do so by signing up in the form below. And make sure to do so by Friday, April 14, at 8 p.m. when we'll pick this Baller Pack's winner. Oh, and do all of the additional tasks mentioned below if you want to increase your odds!
The Central Track Baller Pack: Fortress Festival 2017 Edition