Off The Heels Of Her Latest Full-Length Album, Pick Me Up Off The Floor, We Thought We Would Do As We're Told And Revisit Her Solo Discography.
We need to talk about how underrated Norah Jones is.
Now, you're probably thinking, "How is nine-time Grammy award-winning, Dallas jazz-pop icon Norah Jones underrated?" 
The short answer? Despite her reputation as a stalwart atop the "mom-rock" music peaks, her larger career has been understated in its versatility. To allow her body of work to be eclipsed by early colossal success rooted in jazz tracks queued up in coffee shops would be a serious lessening of her prowess as an artist. 
Beyond her solo work, the North Texas native has long stretched her talents into varying genres — be it through her indie-rock side project of El Madmo or her country covers supergroup cheekily named The Little Willies, or that duets album she recorded with Green Day's Billie Joe Armstrong.  
But even her own discography tells a wide-ranging story of an iconoclastic artist without a fear of exploration, whether through deep cuts with country music institutions or entirely thematic albums. 
Her just-released Pick Me Up Off The Floor is yet another reminder of evolution in her already colorful inventory — so we figured now is the best time to sift through and rank every solo album she's dropped to date.
8. Day Breaks (2016)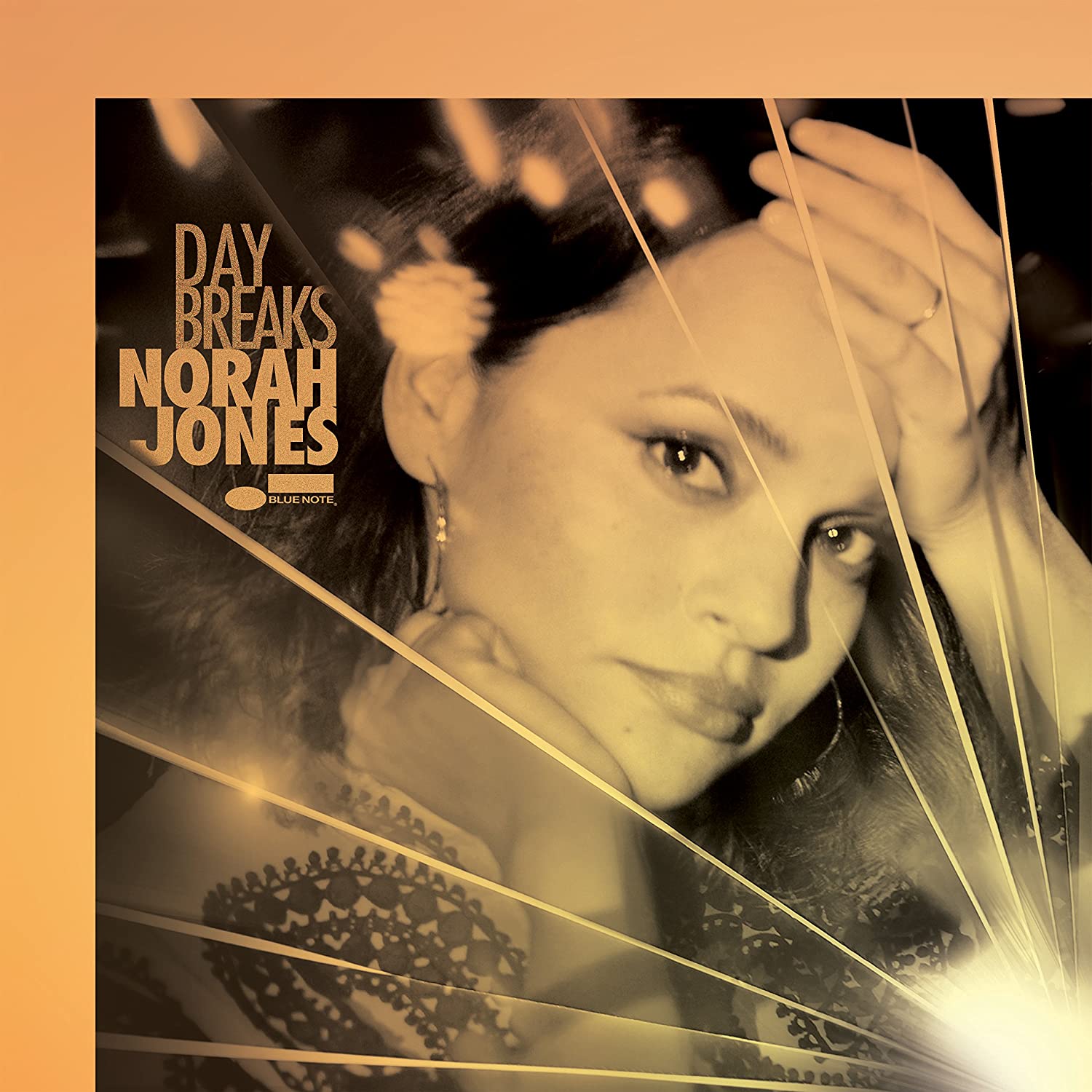 Jones' sixth studio album is in many ways a return to her early catalog, but it doesn't quite emit the same soft enchantment of her first two records. In fact, much of Day Breaks feels like a collection of long-lost material from her seminal work — songs like "Carry On" and "And Then There Was You" could easily fit somewhere between the Come Away With Me and Feels Like Home eras. The album features three covers, including a soulful rendition of Neil Young's "Don't Be Denied," one of the leading tunes among the 12-song tracklist. Given Day Break's predecessor, though, it feels like a rather faint follow-up to a string of genre-crossing payoffs. 
7. Begin Again (2019)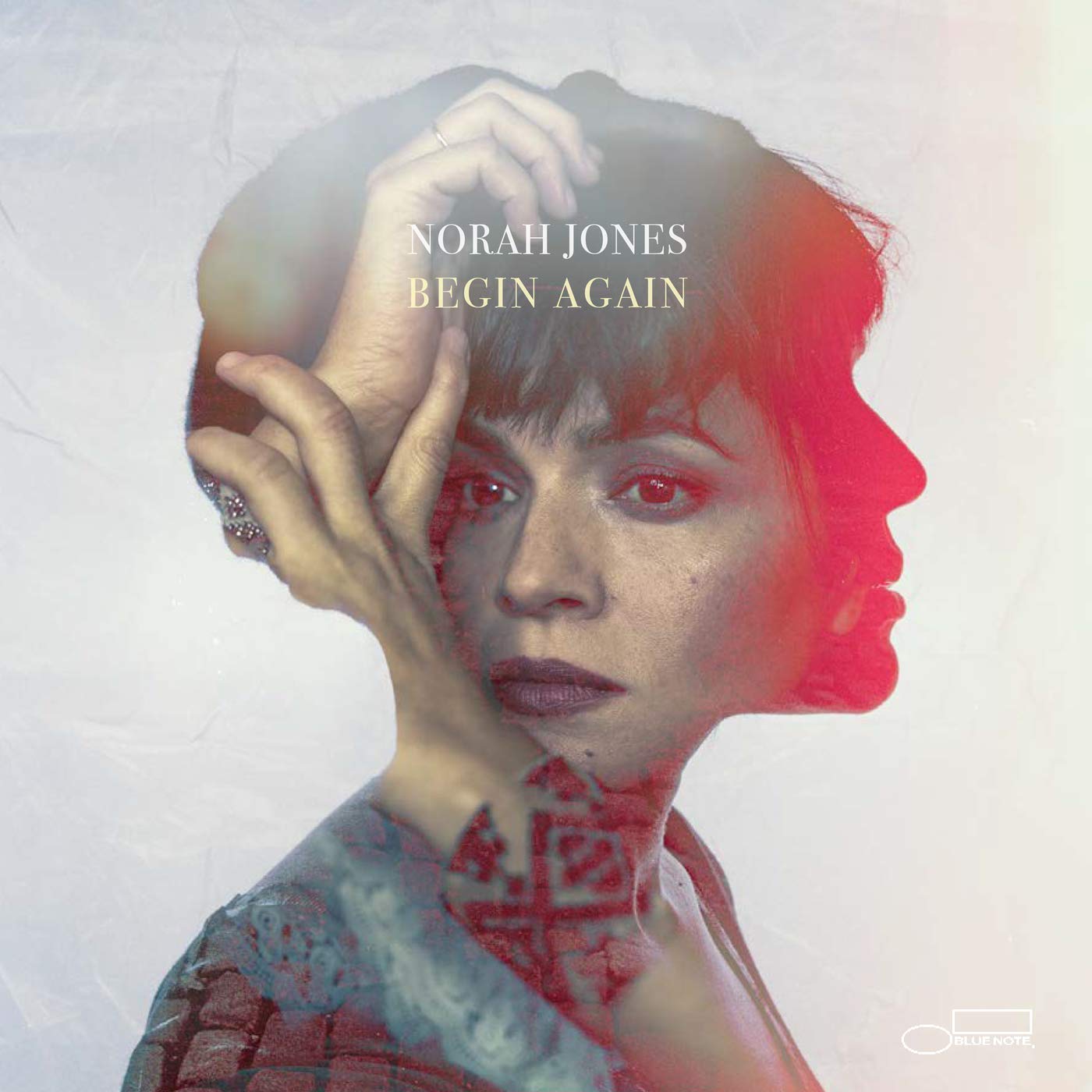 Technically not a full-on album, Jones' 2019 release is a modest collection of seven songs with a runtime of just 29 minutes, but is another example of Jones' appetite for new expeditions in her sound. Begin Again is still, at its core, rooted in her early sensibilities but dressed in pop. The songs aren't cohesive, but it works enough for the brevity of the release. She taps into haunting electro arrangements on "My Heart Is Full" and enters soulful-pop territory on "Just a Little Bit." More than anything, it comes across as a passion project meant purely for her own creative outlet; most of these songs wouldn't make sense for the album she would quickly go on to put out this year. 
6. Pick Me Up Off The Floor (2020)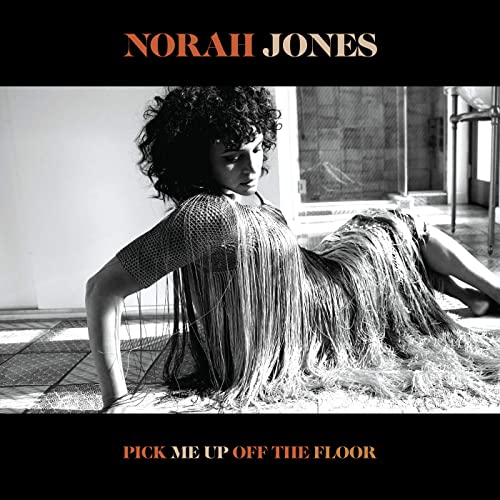 It almost doesn't feel fair to place this one anywhere among this list yet, as we haven't had the time to get to know these songs as long as we have the others. None have made it onto my go-to list for songs to sing me to sleep or to narrate a rainy Sunday just yet. Some have, however, made it onto my playlists of best new releases from North Texas musicians as of late! Upon early listens, "Hurts To Be Alone" is the standout among the fluidity on the darker, genre-spanning release, followed by the poignant "Heartbroken, Day After" with timely lyrics of "My heart is racing/To find a way out of this place/Heartbroken, day after/Our world is wasting away/And it's too much to face." Not far off from her early work of flowy piano riffs nearly two decades ago, Pick Me Up Off The Floor reaches the potential that Day Breaks fell short of in invigorating Jones' onset.
5. Not Too Late (2007)
Not Too Late was Jones' third consecutive debut at No. 1 on the Billboard 200 Chart — and don't be put off by the placement of this one. It's not a bad album; rather, it feels safe or almost too akin to its predecessor. Considering Jones truly is an understatedly versatile artist, this release feels subdued for what she's capable of, which was made especially clear on the albums that would follow. Still, the high points of the album come when she leans into her penchant for country influences, as is the case on tracks like "Wake Me Up" and "Be My Somebody." That said, I've definitely rapped into the radio-friendly lead single of  "Thinking About You" for my sleep playlists — a compliment, of course. Speaking of sleep, don't sleep on the gorgeous closing titular track. 
4. Come Away With Me (2002)
Not many people have career-making debuts to the extent that Jones did with her first studio album. It's a lasting impression to be sure, but as is the case with so many young artists, Come Away With Me feels in hindsight like the mere tip of our queen of contemporary-jazz's iceberg; she wrote just a few of the album's songs, after all. The music itself is reminiscent of the warm dayglow peeking through the window after waking up from a nap, both sonically and metaphorically, as it would prove she was just beginning to come to her own. But that by no means is an indictment on the album, which won Album of the Year at the 2003 Grammys and is certified diamond — by any stretch of the imagination, no small feats. Still, giving it a ranking of an obligatory No. 1 spot based on its astronomical success alone feels like a disservice to Jones' further-reaching talents as a songwriter.
3. The Fall (2009)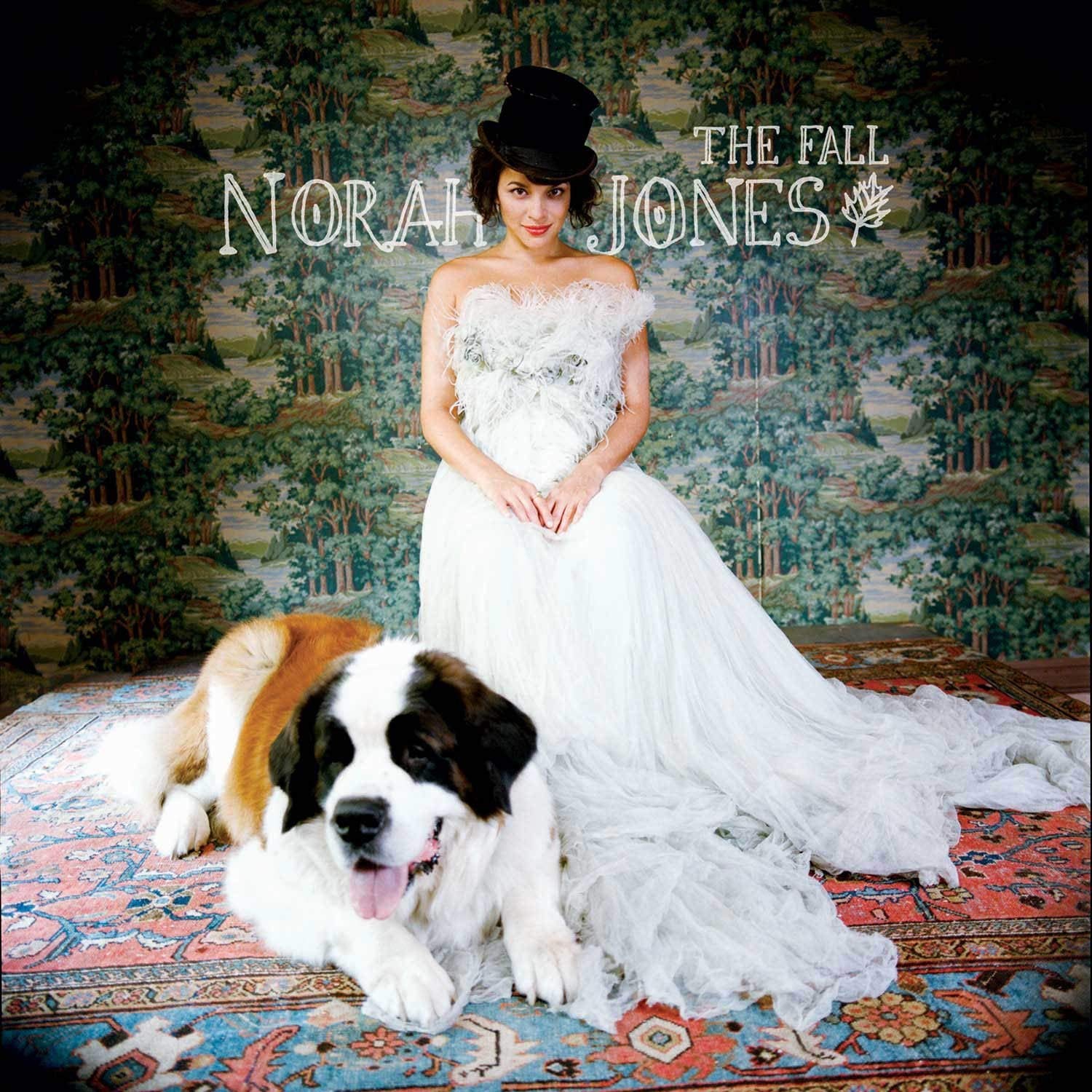 The Fall marked the first major shift in sound for an artist who built much of a catalog that had become a fixture among coffee shops. The album lifts the curtain on an edgier version of Jones —  "Tell Yer Mama" is surprisingly assertive for the oft-demure Jones. The first single, "Chasing Pirates" opens with a bubbly keyboard riff that would hold up in contemporary bedroom-pop. "It's Gonna Be" is a bluesy, seductive critique on modern American culture. The Fall's collection of songs is one of Jones' strongest in that while she barely retains the keys to her jazzy wheelhouse, she unlocks a new door that supports her as more than one-dimensional. 
2. Feels Like Home (2004)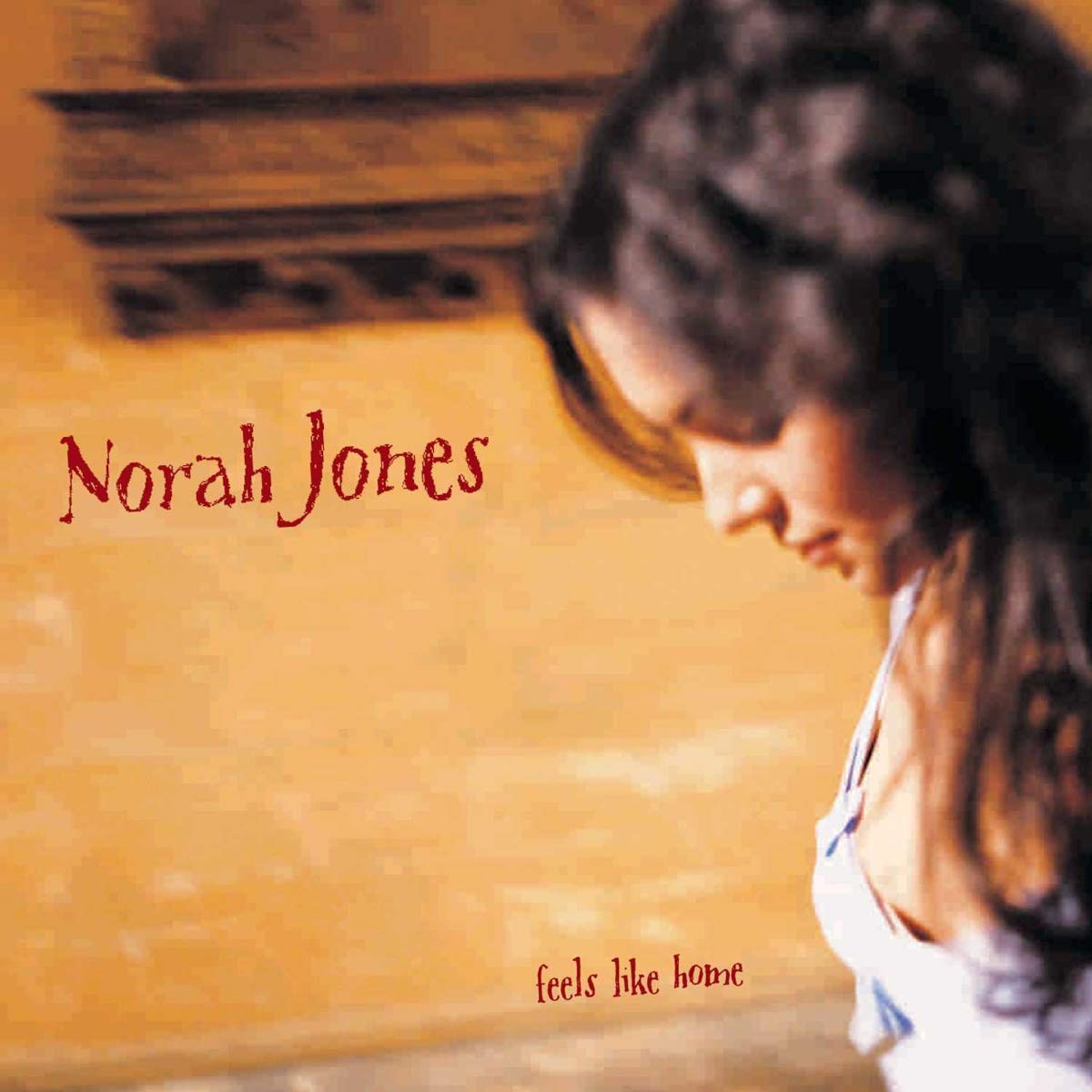 I bought this album on CD (remember those?) as a kid and ran it back until it was too scratched to keep going, so perhaps this one has an edge for me over some of the others on this list based purely on nostalgia. Still, where Come Away With Me had minimal songwriting footprint from Jones, her sophomore effort felt more illustrative of who she is as an original artist. She kept her status as a Grammy darling with a Best Female Pop Vocal Performance win for "Sunrise" — and quite deservedly. The song rests in the top tier of her discography, as it is gorgeously inviting and affable in the same vein of the music that charmed moms, baristas and me with her debut. But it also calls on subtle influences of down-home, country riffs. To that end, the album also features country music legend Dolly Parton for a bluegrass-esque highpoint on "Creepin' In." This country influence would indeed creep in throughout Jones' sound that followed as she drifted a little from the standards with which she first broke through. Something about "You can take the girl out of Texas, but you can't take the Texas out of the girl" seems to apply here. Feels like home.
1. …Little Broken Hearts (2012)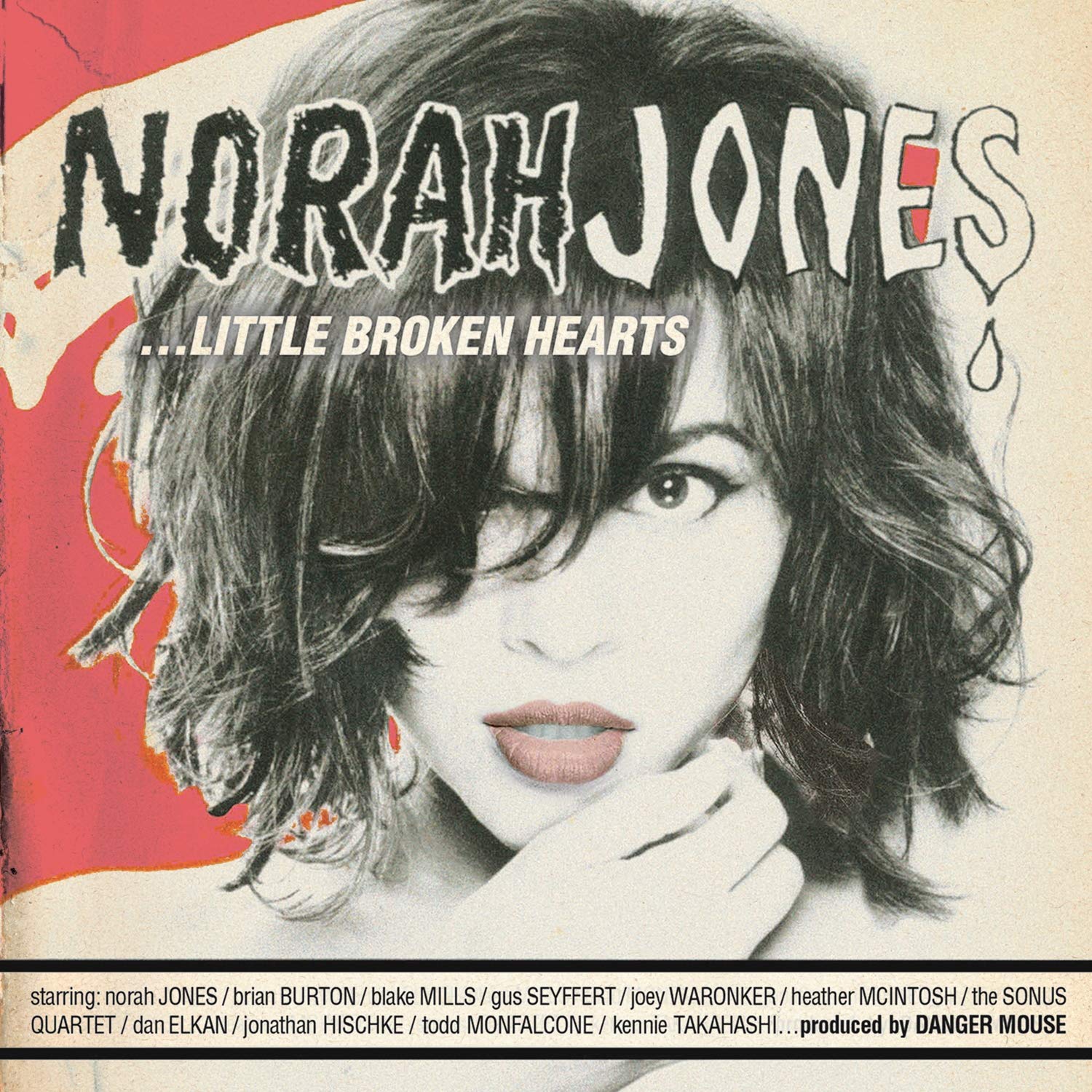 The Fall walked so …Little Broken Hearts could run. Jones' 2012 album is abounding with creative exploration. Partnering with heavyweight pop producer Danger Mouse (Gorillaz, The Black Keys), Jones' attempt at a concept album never feels forced in delivery. Tracks like "Happy Pills" and "Say Goodbye" make for a refreshing palate of Jones as both a singer and songwriter. Despite its theme of Jones' real-life heartbreak, …Little Broken Hearts never loses its sense of sultry yet vengeful tone throughout its pop and sometimes rock-ish sound. Though it's a cliché premise of a good girl gone bad, she proves she is truly at her best when she's breaking the rules. For such vulnerable storytelling, it would have been easy for the jazz-pop purveyor to rest on the downtempo safety net she had consummated up to that point, but this album solidified her penchant for challenging her craft. Even when she does wade back into softer melodies like the heartbreaking standout track "She's 22," Jones retains a level of seductive coolness. …Little Broken Hearts is rich, cohesive and simply palpable in showcasing the lengths of Jones' underrated ability.