27oct7:00 pm11:59 pmWalker at Three LinksWith Folk Family Revival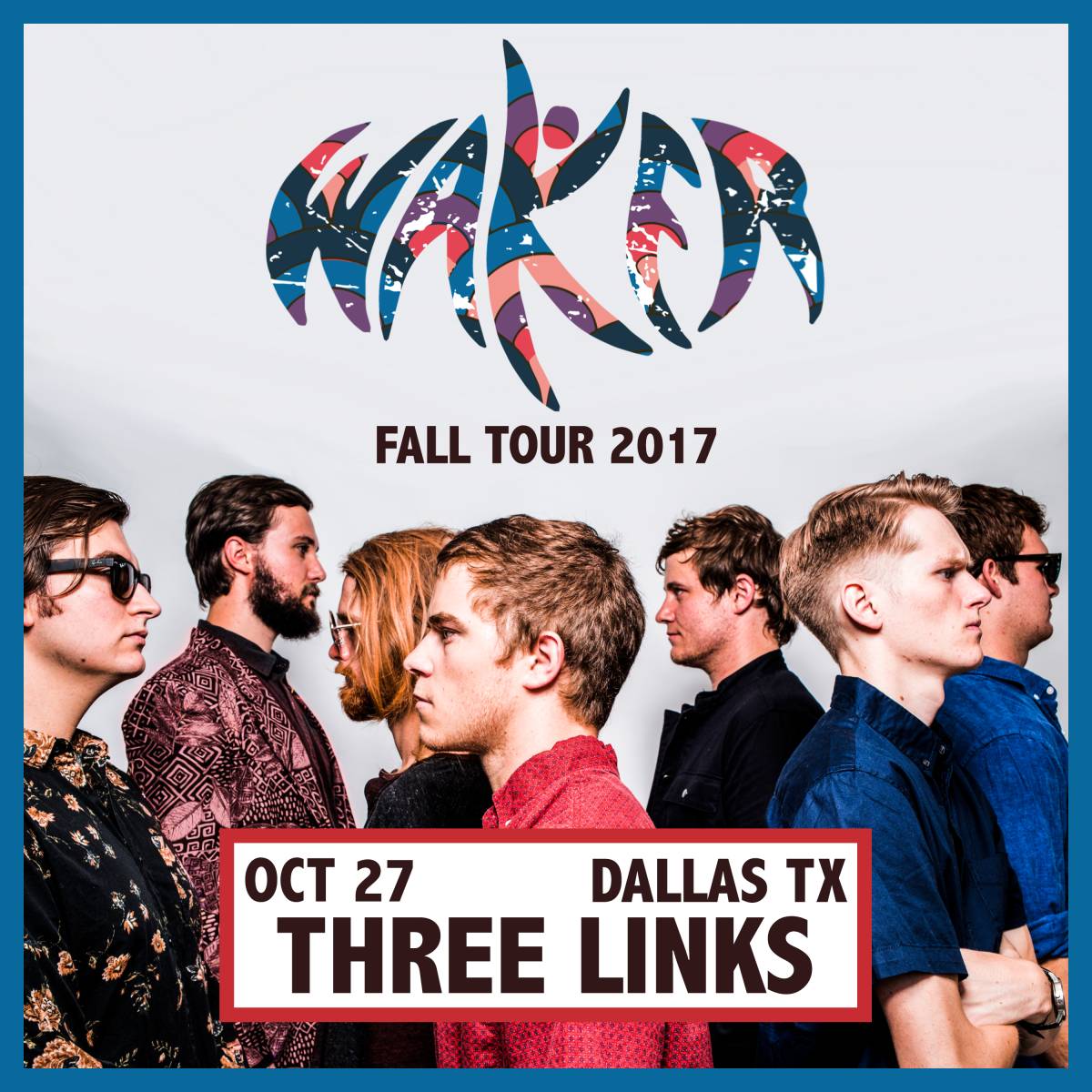 Event Details

Waker was founded by childhood friends and songwriting duo Chase Bader (vocals, acoustic) and Conor Kelly (electric guitar). The group mashes soul, rock & roll and funk into an eclectic, danceable sound, focusing on songs that aim for the heart, head… and feet.

Originally known as Koa, Waker was christened in late summer 2016 following the addition of drummer Dave Czuba and organist/pianist David Crutcher to the already talented lineup of Ryan Ladd (bass), Alex Mathews (sax) and Ryan McClanahan (percussion). With a name that stemsg from the line, "Getting close to bedtime, time to wake," in their song, "Fever," the intention has always been clear: to "wake people" with their music. In a short amount of time the band has already conquered festival stages at ACL, Hangout, SXSW, Firefly and Wakarusa. They've toured with JJ Grey & Mofro, Moon Taxi, Galactic and The Wailers, and recently recorded a session for Audiotree Live.