22oct7:00 pm11:59 pmTurnover at TreesWith Elvis Depressedly & Emma Ruth Rundle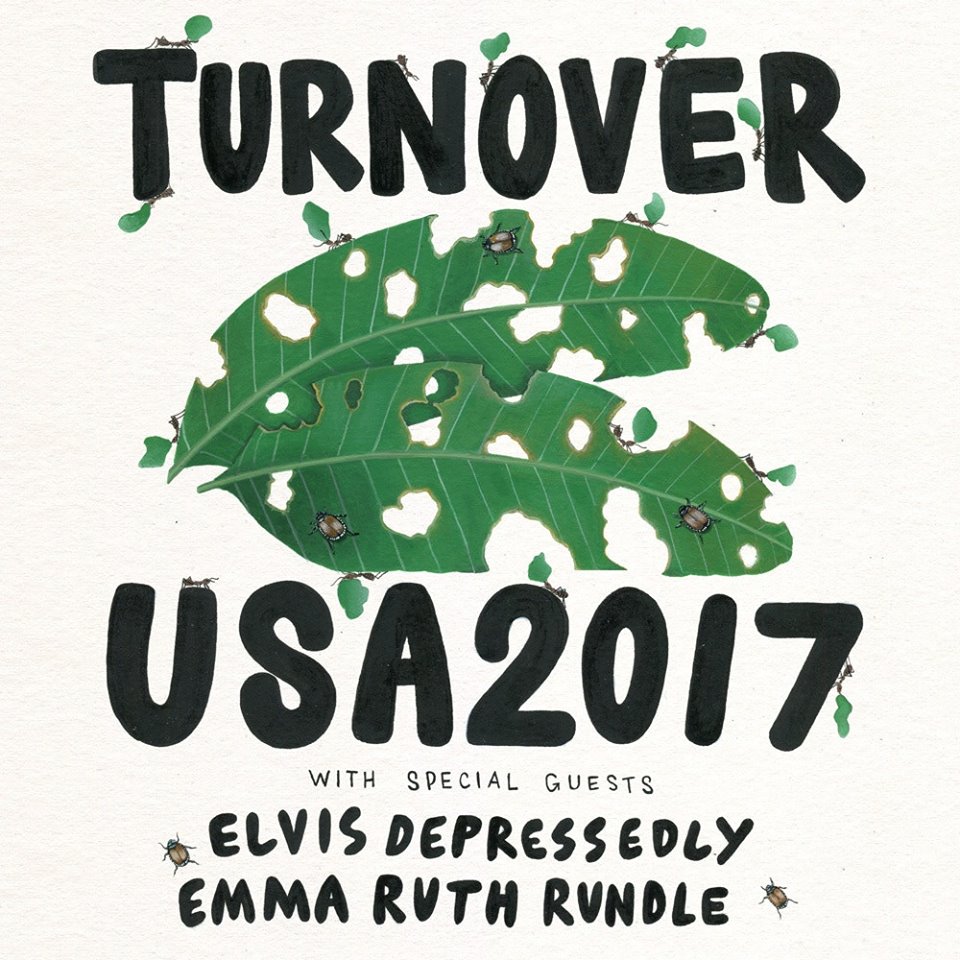 Event Details

Front man Austin Getz doesn't blink when asked to sum up Turnover's third full-length, Good Nature. "Learning," he replies. "This whole record is about learning. Opening your eyes to new things, going outside of your comfort zone, and learning to grow into something new."

Turnover's previous full-length, 2015's Peripheral Vision, won acclaim for showcasing a dreamier side of the band's melodically-charged sound; Billboard noted that "the quartet has morphed into a moody, atmospheric indie rock band, without losing its knack for hooks." As easy as it might have been to replicate that success for its third album, the band resisted the urge to play it safe.