19jun(jun 19)7:00 pm20(jun 20)12:00 amTree (A.I.) at Three Links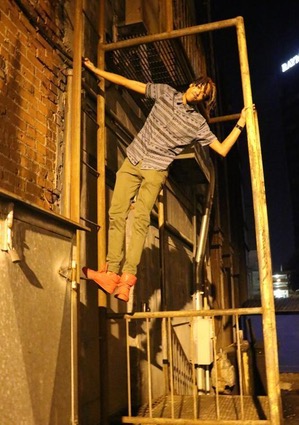 Event Details

Born and raised in the Oak Cliff area of Dallas, TX, Tree (also known as A.I.) is a poet, rapper, photographer, actress & activist. She first began performing spoken word while attending Carter High, under the influence and direction of educator Darius Frasure. It was here that she met many individuals that would go to become great influences and comrades in her art.

In 2011, while attending the University of Texas at Austin, A.I. truly began to discover and redefine herself as an artist. After performing and competing at numerous venues, she organized and hosted the Treehouse Open Mic on the university's campus. She would later go on to qualify for the 2011 Dallas Slam Team, a spot she gave up after also being crowned as the slam champion of the Austin TheySpeak Slam Team the same year. At Brave New Voices, A.I. placed 3rd of 75 in the MC Olympics and wrote a piece that was hand selected to be showcased on final stage.

A.I. graduated from Prairie View A&M University in May of 2013 with a B.A. in Communications and a minor in Theatre. At PVAMU, she became a vital part of the Women's Track & Field team as well as a member of the Charles Gilpin Players theatre company. Following graduation, A.I. served 2 honorable years in the Navy working in nuclear power.

Currently, A.I. is working on filming/directing a documentary series titled "#ihopeyoulisten" to spotlight growing artists around Texas. The series is set to follow up precious releases such as spoken word albums "Antisocial Butterfly" and "the healing." and the 2015 mixtape "Hearts.Grow.Wings." Through the many facets of A.I.'s work, she simply hopes to inspire beautiful individuals around the world to bring and promote a positive change.