09feb(feb 9)9:00 pm10(feb 10)2:00 amToilets and Tiaras Drag Show at Double Wide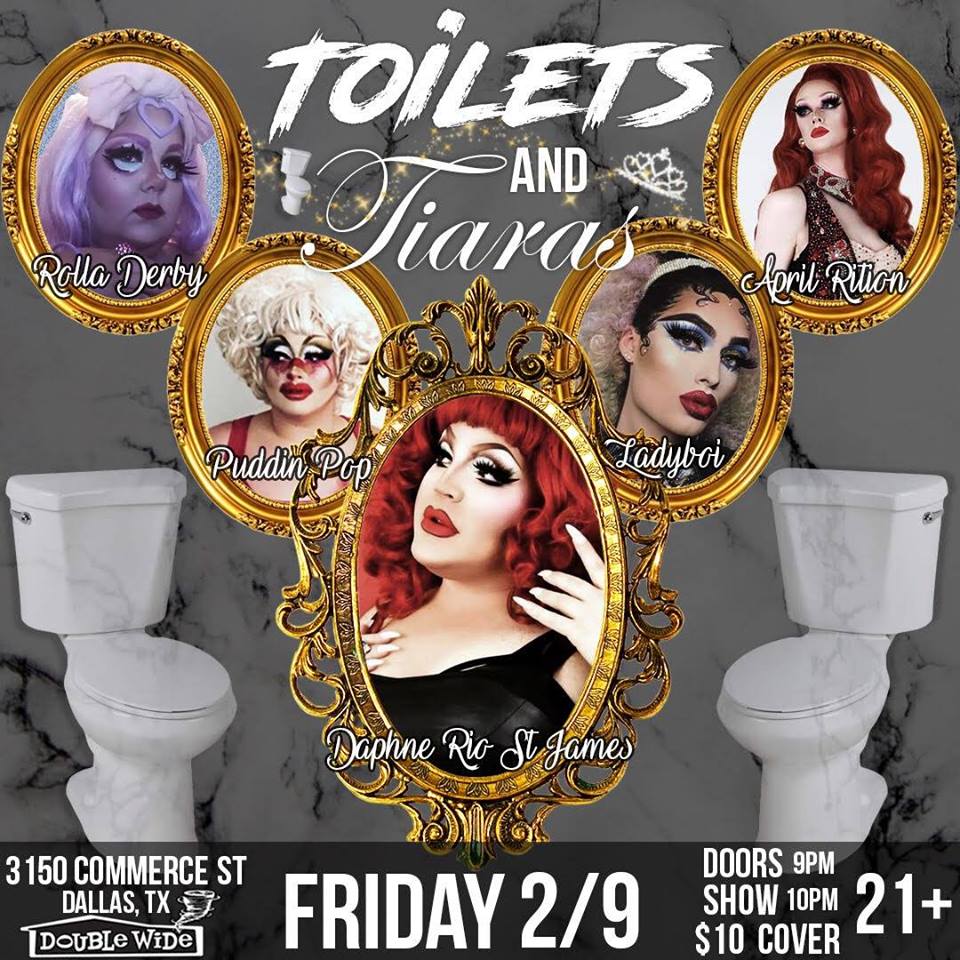 Event Details

Introducing!
TOILETS & TIARAS
Your not so ordinary "Pageant"?
Come out Friday, February 9th at 9pm at Double Wide to watch!
💕 ✨ 💕 ✨
Peyton Kross(Ladyboi)
Rolla Derby
Ian Vallee(April Rition)
Puddin Popped
Compete for the title of Lil'Miss 2018/19 Texas Elite All Star Classic AT LARGE Pageant Competition (The Remix pt.2)
Hosted by the One the Only Daphne Rio St James
Competing in 3 categories 
-Presentation (The Four Seasons)
-Talent
-And the most important: Q&A
Show starts at 10pm! Cover is $10 at the door
+21
Who's going to be your next "insert long title"
Come out and grab a seat and watch our fabulous panel of judges strongly critique these ladies!
This pageant is the first/ last of it kind.